This content contains affiliate links. When you buy through these links, we may earn an affiliate commission.
The simplest way to define poetry is the exploration of an idea through language. The world is a big and wildly diverse place, full of diverse ideas and languages. This means that poetry delivers a different experience when it comes from a place and culture unfamiliar to you. I repeatedly find that African poets, in particular, bring such fresh and amazing ideas to poetry.
Here's a gentle reminder that Africa is a continent comprised of 56 countries. There are thousands of languages spoken there, 75 of which are spoken by more than one million people. All of the world's major religions are practiced in Africa, in addition to many traditional African religions. These poets, therefore, represent many different backgrounds, native languages, and experiences. Since Book Riot is written in English, however, this list will focus on poets with works written in or translated into English.
There are themes that bind these poets together, however. They share in the world's view of Africa that often sees the entire continent as third-world. The history and effects of Apartheid regularly appear in their works. While many of these poets have adopted and played with Eastern and Western poetic forms, they've also wielded and created forms that are unique to Africa, such as praise and insult poetry.
Here are 25 of the most amazing African poets that you need to be reading right now.
Ashley Makue
Makue is from South Africa. She made a splash in spoken-word poetry first, even winning the State of Poetry championship in West Cape. Her work focuses on Africa and has been featured in journals such as Ploughshares, as well as her own chapbook.
Ben Okri
Okri is the most famous name on this list, having won numerous awards as a novelist and even being knighted in Great Britain. He was born in Nigeria, and his poetic works are always topical, ranging from local Nigerian issues to global politics and racism. Don't sleep on Okri's poetry.
Chekwube O. Danladi
Danladi was born in Nigeria and is now the Writer in Residence at Occidental College in Los Angeles. Her work is powerfully political, taking a hard look at racism in both Nigeria and America. Her poetry is both playful with forms and tightly controlled, which is a fantastic juxtaposition.
Christopher Okigbo
Okigbo was a fantastic African poet who died far too young. He was born in and spent his entire life in Nigeria, crafting beautiful poetry and nurturing writing communities in Nigeria. His work was beautiful and muscular, pulling no punches when addressing race or Nigerian politics.
Dennis Brutus
Dennis Brutus was a poet in South Africa, though he was much better known as an activist who spoke out against Apartheid. He was jailed in the process of trying to have South Africa banned from the Olympics over Apartheid, and his poetry focused heavily on Apartheid as well, as many African poets did.
EjiỌfỌr Ugwu
Ugwu is one of the youngest poets on this list; he's from Nigeria and is currently pursuing his MFA at Syracuse University. He has already been published in prestigious journals like Guernica and Poetry Society. Every one of his poems feels new and fresh, bringing great energy and Nigerian influences into his verse.
Famia Nkansa
Nkansa is from Ghana, and she uses visual art alongside her poetry as she delivers social commentary with every line. Her work focuses on mothers, abuse, interracial relationships, and so much more. She's an African poet you can't look past.
Ijeoma Umebinyuo
Heavily influenced by the Igbo stories from her youth, Umebinyuo's poetry pulls in mythology, oral storytelling, and politics into gorgeous and powerful verses. She's also an accomplished essayist and public speaker on topics such as gender and politics.
Jean-Joseph Rabearivelo
Rabearivelo was a Malagasy poet from Madagascar, born in 1901 and considered by many to be Africa's first modern poet. His work can be divided into two eras. The first was strict in adherence to form and genre, while his second was surrealist and wildly original. He is still considered one of Madagascar's greatest artists.
Ketty Nivyabandi
Nivyabandi is a true revolutionary. Raised in Burundi, she's currently living in exile in Canada. She co-founded the Women and Girls Movement for Peace and Security in Burundi and led the first women-only protest in Burundi, eventually causing her to flee her home country. Her French poetry is just as biting as her journalistic writing.
Kofi Awoonor
Awoonor was born in Ghana and was an experimental poet in every way. He played with forms, adhering to them and breaking them in equal measure. He wrote extensively about his home country of Ghana as well as his travels to America and the UK, always with that creative approach.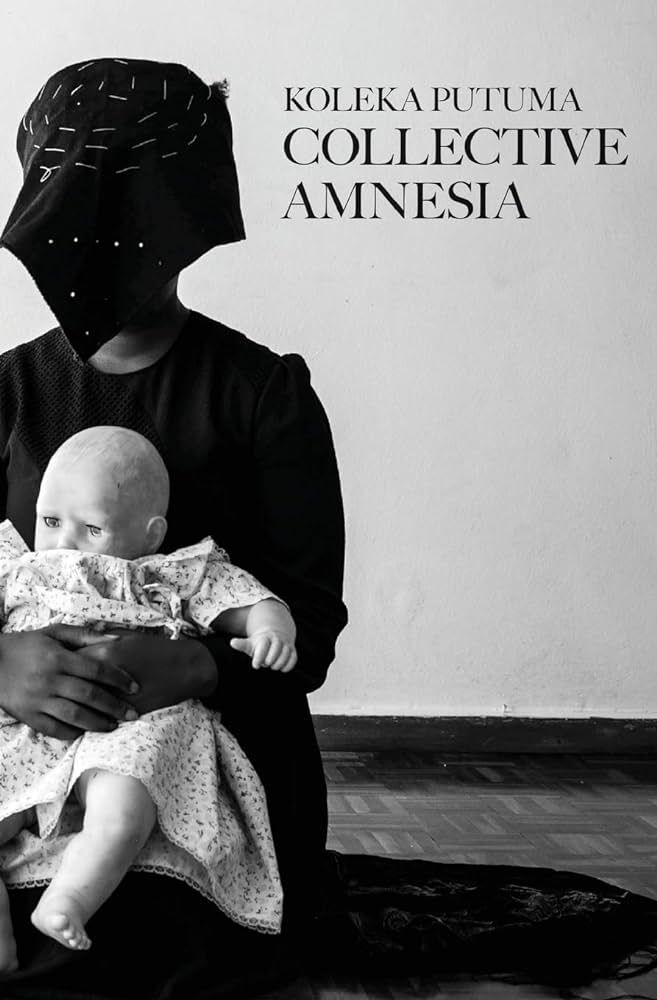 Koleka Putuma
I love that poets bring all of themselves to their art. Putuma describes herself as a "theater practitioner" and that theatricality is part of her poetry. Hailing from South Africa, her poetry focuses on homophobia, womanhood, and race, among other things.
Lena Bezawork Grönlund
Born in Ethiopia and raised in northern Sweden (which is a fun cultural difference to envision), Grönlund writes poetry focused on Ethiopian students of the 1970s. Hope and revolution run through every line of her work, which can be really refreshing to read. And there aren't enough African poets from Ethiopia.
Mary-Alice Daniel
Daniel is Nigerian, born near the Niger-Nigeria border, and has spent significant time in both England and Tennessee. Her work is gorgeous and confronts the culture shock that comes with moving between three different continents. She's also the Mary Routt Endowed Chair of Writing at Scripps College.
Momtaza Mehri
Mehri is Somali British and the current Young People's Poet Laureate for London. Her poetry reminds me of many great women poets of the Harlem Renaissance, like Angelina Weld Grimké, with the same lavish language and cultural references. At the same time, her work is fresh and very 21st-century.
Okot p'Bitek
Hailing from Uganda, p'Bitek is best known for Song of Lawino, a book-length poem structured as one long narrative. He followed it up with Song of Ocol, the response poem. He leveraged oral and song traditions from Uganda in his works, which were revolutionary at the time among African poets.
Romeo Oriogun
Oriogun is from Nigeria and an alumnus of the great Iowa Writer's Workshop. He writes in a variety of forms, including prose poetry, and he just came out with a new book this year called The Gathering of Bastards. Like many well-traveled poets, his poetry often deals with his bi-continental life.
Safia Elhillo
Elhillo is Sudanese American and has already traveled the world with her poetry, even at a fairly young age. She's an accomplished written and spoken-word poet, and her work addresses racism and politics with a deeply personal and potent approach.
Victoria Adukwei Bulley
Adukwei Bulley is a British-born Ghanaian. Despite only one collection published so far, she's a highly accomplished poet with multiple award nominations. Her work explores the linguistics of people of color and racism in a broader sense. She's also quite the student of other poets of color.
Vonani Bila
Bila is from South Africa and has written poetry in both English and Tsonga. His poetic works are grounded in both his family's and South African history. In addition to his own poetry, he is the founder of the Timbila Poetry Project, which nurtures young and oft-marginalized poets in South Africa.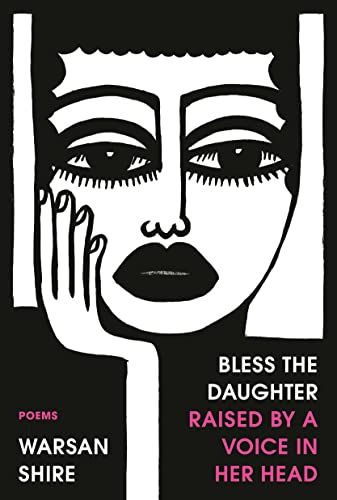 Warsan Shire
Born to Somali parents in Kenya, Shire grew up in England and now lives in Los Angeles. She has published several collections focused mainly on racism and womanhood. So powerful is her poetry, Beyonce featured it heavily in her visual album, Lemonade.
Wole Soyinka
Soyinka is better known as a playwright and even as a novelist, but his poetry is not to be overlooked. He's been writing incredible works on all manner of subjects for decades, winning a Nobel Prize for Literature in 1986. While you're at it, check out his plays, too. He's written dozens. He's an African poet for the ages.
Yasmin Belkhyr
Belkhyr is from Morocco, currently living in New York City. Her work is witty and biting, pulling no punches in terms of language, form, or subject matter. She is the founder and Editor-in-Chief of Winter Tangerine, a literary journal that strives to be a home to evocative literature.
---
Do you have any favorite African poets that I may have missed? I'm always on the lookout for poets that I haven't read yet.