This content contains affiliate links. When you buy through these links, we may earn an affiliate commission.
Who doesn't love reading about magic, adventures, and love? If you clicked this link, you love epic love stories set in interesting worlds where magic has a big starring role. Fantasy romance novels have been published for many, many years, and readers continue to consume this sub-genre like no other. This list will highlight some of the best and swooniest adult romantasy books.
I first saw the romantasy term used by authors when pitching their books on social media. Soon after, I discovered that many booksellers also use it whenever handselling books to customers. Formerly just known as "romantic fantasy" or "fantasy romance," the term "romantasy" has been popping up all over, and it definitely seems to be catching on.
Earlier this year, Tor Publishing Group announced Bramble, a new romantic imprint. "Romance belongs in every genre," says Tor.com. It's true that fantasy romance novels are some of the most popular stories that readers gravitate toward. Just open TikTok and search "romantasy": the hashtag has over 250 million views. In the tag, you'll find many readers sharing their love for the genre and the books they've read and adored.
Because of the popularity of the sub-genre, I wanted to share a small list of romantasy books you can read right away, as well as upcoming releases to preorder now. If you're a fan of pretty covers, you'll find out that romantasy books have some of the best book covers out there!
Fourth Wing by Rebecca Yarros
Fourth Wing is definitely at the front and center of the romantasy genre right now. A New York Times Best Seller, Fourth Wing has taken the world by storm this year.
The story follows Violet, a young woman who wants a quiet life. This soon changes when her mother forces her to join the hundreds of cadets striving to become dragon riders, upsetting her life in a way she never saw coming. There, she'll try her hardest to survive alongside the best of the best.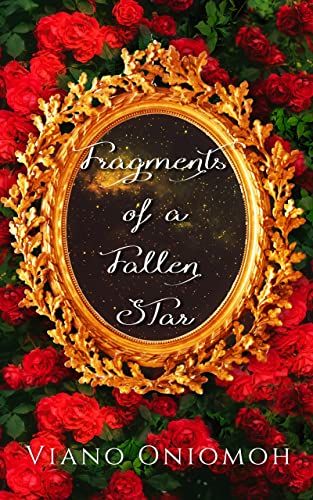 Fragments of a Fallen Star by Viano Oniomoh
A sapphic romance that leads to a fascinating adventure where you'll find magic, healing, and love, Fragments of a Fallen Star is one romantasy book you can't miss out on.
Moira Karl-Fisher wants to bring her parents back from the dead. But to do that, she must find the missing pages of a spell to turn back time. After embarking on her journey, she finds herself owing her life to Nailah and now has to aid her on a quest that will change her life forever.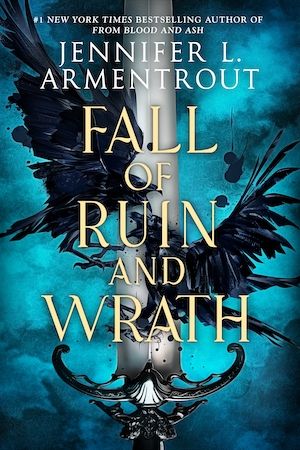 Fall of Ruin and Wrath by Jennifer L. Armentrout (September 12)
If you're big on romantasy books, you definitely know Jennifer L. Armentrout. She's the author behind hits like the Lux series and the Blood and Ash series. Next month, her book Fall of Ruin and Wrath will be released. It tells the story of Calista, a courtesan of the Baron of Archwood who knows her magic is of great value to powerful people. When she saves a traveling prince, a warning is whispered: Today the prince might bring her joy. But there will come a day when he will be her doom.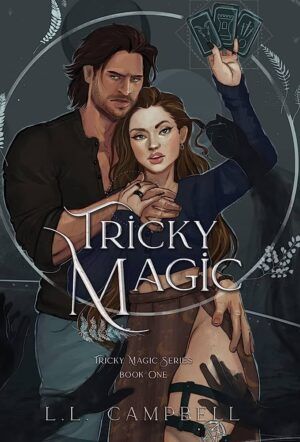 Tricky Magic by L. L. Campbell
Tricky Magic is the dark fantasy romance of your dreams. It's steamy, sexy, and full of wicked things.
Ellea is a Witch who constantly has visions of a terrifying future. Because of that, she finally decides to run off to a town that holds many childhood memories and was a safe haven for her as a child. But things keep getting more complicated, especially in the supernatural world. Teaming up with the mysterious hunter — who also happens to be her next-door neighbor — might be the only solution.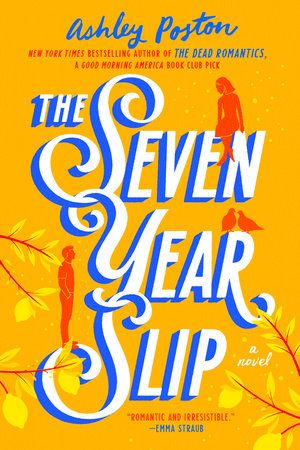 The Seven Year Slip by Ashley Poston
Ashley Poston returns with another epic, emotional, and so very beautiful romance novel. She dazzled us with The Dead Romantics and now she has come to steal our hearts completely with The Seven Year Slip.
Living in her late aunt's apartment is not ideal for Clementine — her presence is everywhere. But that apartment is like none other: it has the ability to travel through time. More specifically, seven years in the past. Always the past, never the future. So, when Clementine sees a strange, but very sweet, man inside the apartment, claiming her aunt gave it to him for the summer, she doesn't know what to think…until everything comes undone.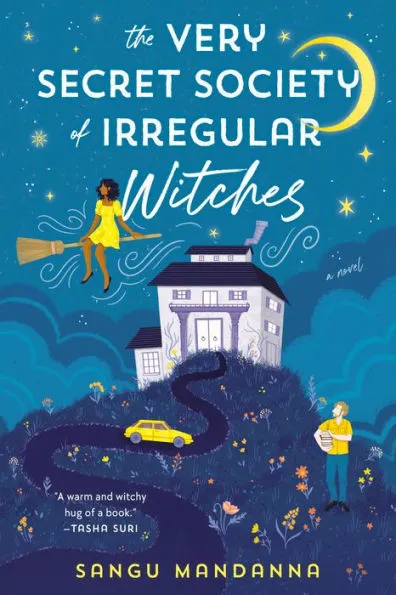 The Very Secret Society of Irregular Witches by Sangu Mandanna
A cozy fantasy romance that will provide comforting characters, stories, and feelings, The Very Secret Society of Irregular Witches is everything you need when you want to have a cozy night at home.
In this novel, you'll meet Mika Moon, who happens to be a witch. But no one knows except her coven, who don't understand how lonely she has felt throughout the years. When a mysterious message arrives asking her to come to Nowhere House to train three young witches how to control their magic, she knows it's a bad idea to go. But maybe there she'll find something worth taking a chance on.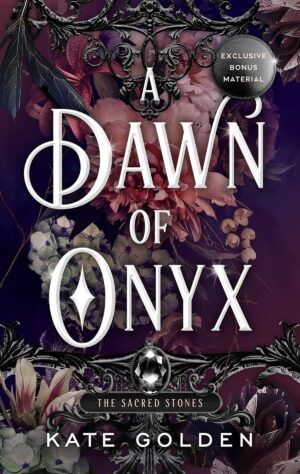 A Dawn of Onyx by Kate Golden (October 10)
The king of darkness awaits! In A Dawn of Onyx, you'll experience a fast-paced and intriguing story. Immerse yourself into a world like no other with darkness, deceit, and so much magic.
Arwen is the Onyx King's prisoner. To get free, she'll have to team up with another (infuriating) prisoner — and getting out of the cell is just the beginning. The ancient, magical woods they have to cross will test all of their capabilities.
You can download the ebook now; the paperback will come out in October.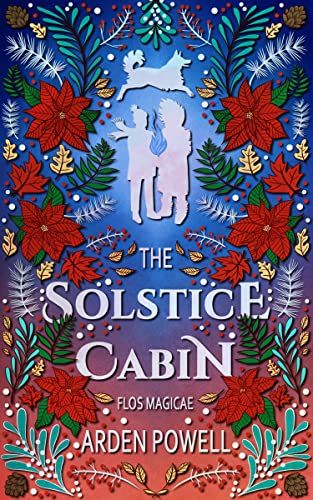 The Solstice Cabin by Arden Powell
Are you ready for the coziest romance story? This book is part of the Flos Magicae series, a collection of queer stories all set in an alternate 1920s universe with magic. All the stories stand alone, so you can read The Solstice Cabin without reading the prior books.
The story follows David, who is on a search to find his missing friend, Amaruq. When he finally finds him tucked away in a secluded cabin, David doesn't know how to feel. One thing Amaruq asks of David is not to ask him why he left without saying goodbye six months ago. As the nights grow colder while the winter sets in, David will finally come to terms and realize all the mysteries surrounding Amaruq.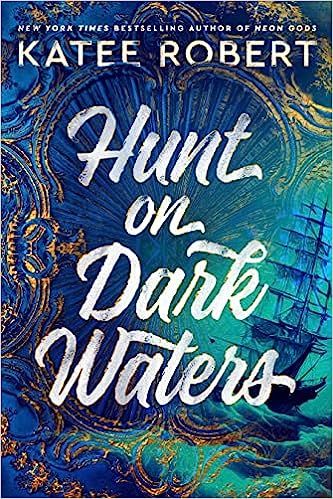 Hunt on Dark Waters by Katee Robert (November 7)
Katee Robert's pirate adventure is finally on the horizon. You know that whenever you read a Katee Robert novel, you'll be enjoying a beautiful story with intriguing plots, charming characters, hilarious dialogue, and a lovely love story. This one is no different. Hunt on Dark Waters tells the story of Evelyn, a very impulsive witch. After stealing from her vampire ex, she falls through a portal that takes her to another realm. There, she is saved by a band of pirates and their handsome captain.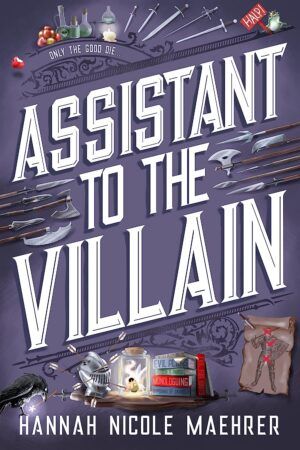 Assistant to the Villain by Hannah Nicole Maehrer (August 29)
Once Upon a Time meets The Office in this charming, fairy tale-esque fantasy romance where a woman finds herself becoming the personal assistant of Rennedawn's most infamous Villain.
Assistant to the Villain is a book you have to have on your TBR!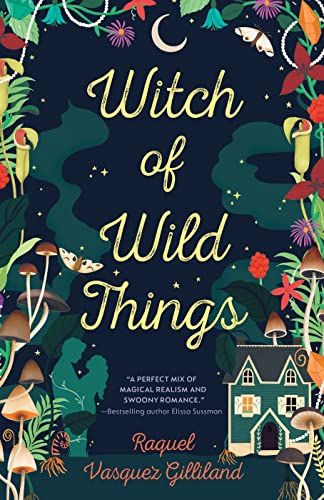 Witch of Wild Things by Rachel Vasquez Gilliland (September 12)
Witch of Wild Things tenderly introduces a second-chance romance that will have you swooning from the very beginning.
Sage Flores has been running from her family — and the curse. Legend says that a Flores woman offended the gods a long time ago and because of it, every woman born to the family has a touch of magic. Sage wants nothing to do with that, but eight years later, she returns home. Working with the guy who broke her heart back in high school is definitely not something she wishes to do, especially because all these unresolved feelings keep coming out whenever they're together. With things to figure out, it's clear Sage has no time for romance. But fate has other plans for her.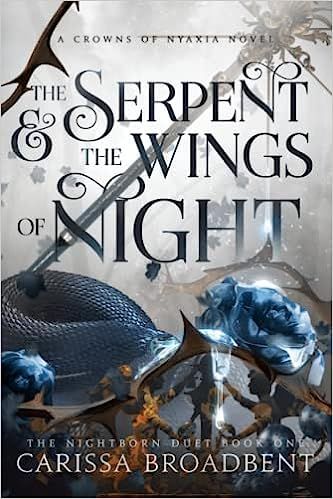 The Serpent and the Wings of Night by Carissa Broadbent
Hear me out: The Hunger Games but with vampires. That was enough to sell me on this book, but if you're unsure still if you should get it or not, let me share a little bit more about it.
Oraya is the adopted human daughter of the vampire king. It's not a surprise that she feels out of place, but she wants to stop being seen as the prey. The solution? Entering a deadly tournament held by the goddess of death herself. But when every single contestant wants her head, she is forced to team up with her father's enemy, Raihn, in order to survive.
A Promise of Fire by Amanda Bouchet
A Promise of Fire is a steamy romantasy inspired by Greek mythology that will leave you wanting more. Good thing this is the first book in a series, so you have plenty to read after!
In this first novel, you'll meet Cat. She's been hiding — from her family, the gods, and her enemies. But then an ambitious warlord kidnaps her. He wants more from her than just her power. Trying to outrun her enemies is no easy fit, so Cat will have to join forces with Griffin and his team to survive dangerous prophecies, angry family members, and mysterious magic abilities.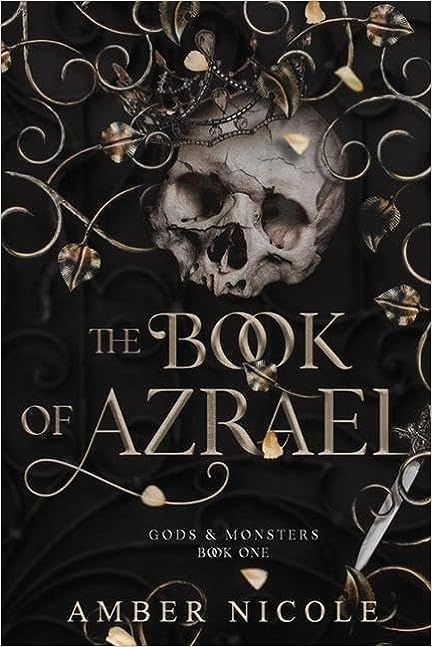 The Book of Azrael by Amber Nicole
If what you've been searching for is a romantasy where the villain is the main character, you have to pick up Amber Nicole's epic fantasy series.
The Book of Azrael kickstarts Dianna's story, a young woman who gave her life to a terrifying monster in order to save her sister. Whatever Kaden needs, she provides. Kaden sends Dianna to retrieve an ancient relic, but she's not the only one who wants it — a legendary King has awakened too.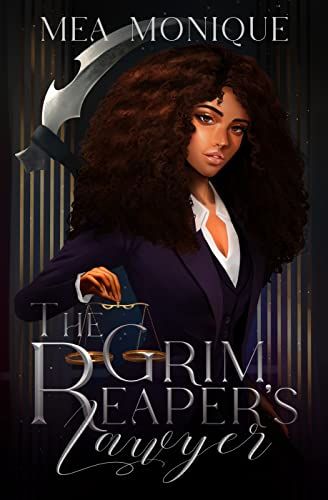 The Grim Reaper's Lawyer by Mea Monique
The Grim Reaper's Lawyer has everything a book should have: adventure, comedy, thrilling moments, and romance. Monique's novel takes us on a journey where one woman ends up becoming the Grim Reaper's lawyer. Fun, right?
When Joyce dies, the Grim Reaper asks her for a favor: become his lawyer and represent him in the newly formed Reaper's Court. But what starts off as a favor soon becomes an epic adventure where Joyce might have to save the whole Afterworld.
Kiss and Spell by Celestine Martin (September 26)
Celestine Martin returns with the second book in her Elemental Love series, Kiss and Spell. This cozy romantasy follows Ursula, a witch who has been searching for her happily-ever-after. Luck comes knocking on her door when a prince arrives, searching for a kiss to break a curse. Ursula, eager to believe in magic again, agrees to help him out. Let's hope their mutual attraction doesn't complicate this for them!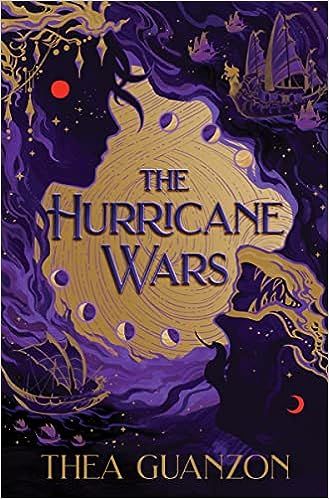 The Hurricane Wars by Thea Guanzon (October 3)
The Hurricane Wars is Guanzon's debut novel and the start of a fantastic and enchanting fantasy series. If you are an enemies-to-lovers fan, this is the book for you!
Talasyn has kept her light magic hidden — magic that everyone believed to be wiped out long ago. Prince Alaric has been tasked to obliterate anyone that presents a threat to his father's empire. With his Shadow magic, this is easy for him — until he sees Talasyn use her magic, igniting his heart to a burning fire.
Radiance by Grace Draven
If we're talking about romantasy books, we can't not mention Grace Draven. You can always expect a magical, fascinating tale that will provide an epic love story.
Radiance is my vote for the best book to start with if you haven't yet read any of her books. This story is about Brishen and Ildiko, who meet on their wedding day. Ildiko, a human princess, is unsure about this union, but it's expected that she go through with it. When they meet, there's instant dislike, especially related to their appearances. But yet, through the days, a friendship is born, and soon after, romance blooms between two beings who weren't expecting love.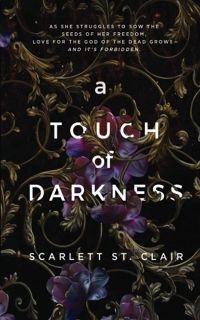 A Touch of Darkness by Scarlett St. Clair
Scarlett St. Clair is an author that knows fantasy romance. Her iconic series, Hades & Persephone, is a prime example of her craft. This series can easily enchant you with its legendary tale of Hades and Persephone finding each other and falling in love.
And if you want the story told in Hades's POV, also check out the Hades Saga, starting with A Game of Fate.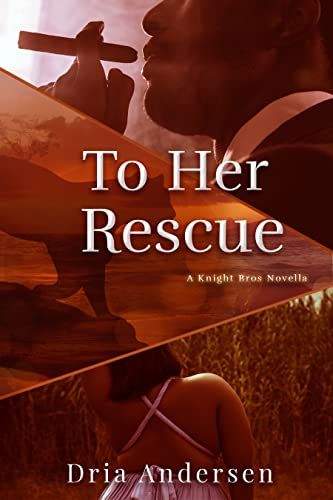 To Her Rescue by Dria Andersen
To Her Rescue is the hottest, steamiest, most thrilling romantasy featuring your favorite shifters — werewolves.
What can you expect when you read this book? A sexy romance between two shifters who decide to get into an arranged marriage because of an inheritance. But what Celine doesn't know is that Mason has been wanting her for years, and he's ready to let her know this love is for real.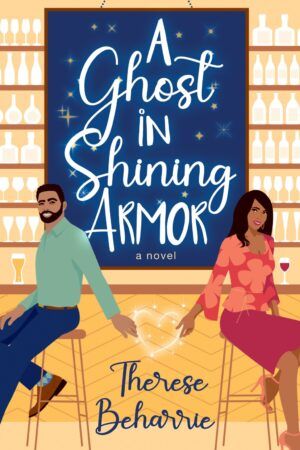 A Ghost in Shining Armor by Therese Beharrie
This book is a ghostly and heart-warming story that feels like a weighted blanket on a cold, winter night. A Ghost in Shining Armor is Beharrie's beautiful tale about a woman who has a gift: she can see ghosts. Gemma helps them figure out their unfinished business in order to continue on. But when she kisses a handsome stranger — who ends up being a phantom — he wants to be the one to help her instead.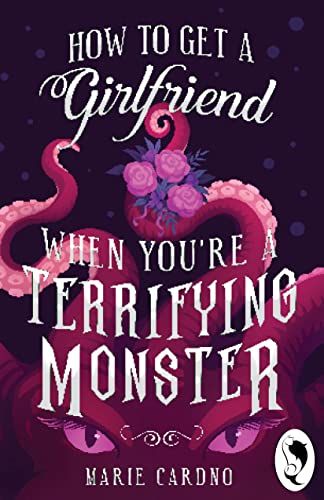 How to Get a Girlfriend (When You're a Terrifying Monster) by Marie Cardno
Cardno's portal romance fantasy novel is filled to the brim with elements that will make you swoon.
The story follows a witch scientist and a shape-shifting Cthulhu monster who will try their hardest to survive their fate. A low-heat romance awaits you inside the pages of this lovely novella!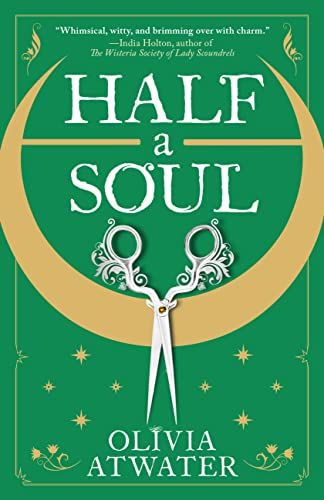 Half a Soul by Olivia Atwater
Now, if you're a sucker for a historical romance novel, Half a Soul is the romantasy book for you. This book easily combines the best of both worlds: historical romance with fantasy.
Bridgerton meets Howl's Moving Castle in Atwater's novel, a story about Dora whose soul — at least, half of it — was stolen when she was a child. Now, she has no sense of fear, embarrassment, or anger, so she usually finds herself in the firing line of scandal. When her aunt sweeps her off to London, she takes that opportunity to search for a court magician, Elias Wilder, who might be helpful in her search for her missing soul.
---
Similar to romantasy books, these romance books with action can provide adventures while also giving you a fulfilling love story. Adventures are not only found in the fantasy genre — high stakes are everywhere!
Of course, even though this list is focused on adult titles, you can also find this sub-genre in YA novels. Don't forget to check out these YA fantasy romance books as well!