This content contains affiliate links. When you buy through these links, we may earn an affiliate commission.
When it comes to staying power, there's nothing quite like comic strips. Despite newspapers losing swathes of their readership to television and then the internet, despite ever-shrinking circulation numbers and page real estate, the funnies keep hanging on.
But every so often, something new arrives. In all this long and storied history, what are the strips that changed the game? Which introduced new formats, storytelling methods, themes, and voices to a crowded field? Which strips became household names in their times or remain beloved years or decades after ending?
I should note that, unsurprisingly, the comics page has historically been very white and male. That's slowly changing, but inertia is a powerful force. In light of that, I excluded any strip that was already on my Longest-Running Comic Strips of All Time list. If it ran for 80-plus years, take it as read that it was important, okay? I've also restricted this list to strips that have appeared in newspapers and/or in syndication because the thought of opening it up to webcomics left me dizzy, but obviously, the world of webcomics is vast and contains countless comics that have opened up new frontiers in cartooning.
Now, without further ado and in chronological order…
Naughty Toodles by Grace Drayton (1903-1904)
Naughty Toodles is one of the first, if not the first, comic strips by a woman that, well, resembles what we think of as a comic strip: a multi-panel humor strip with recurring characters, in this case, a little girl named Toodles. Drayton, who also published as Grace Gebbie and G.G. Wiederseim, created not just a number of strips but the iconic Campbell Soup Kids and started a trend for adorable munchkins that lasted at least through the 1920s.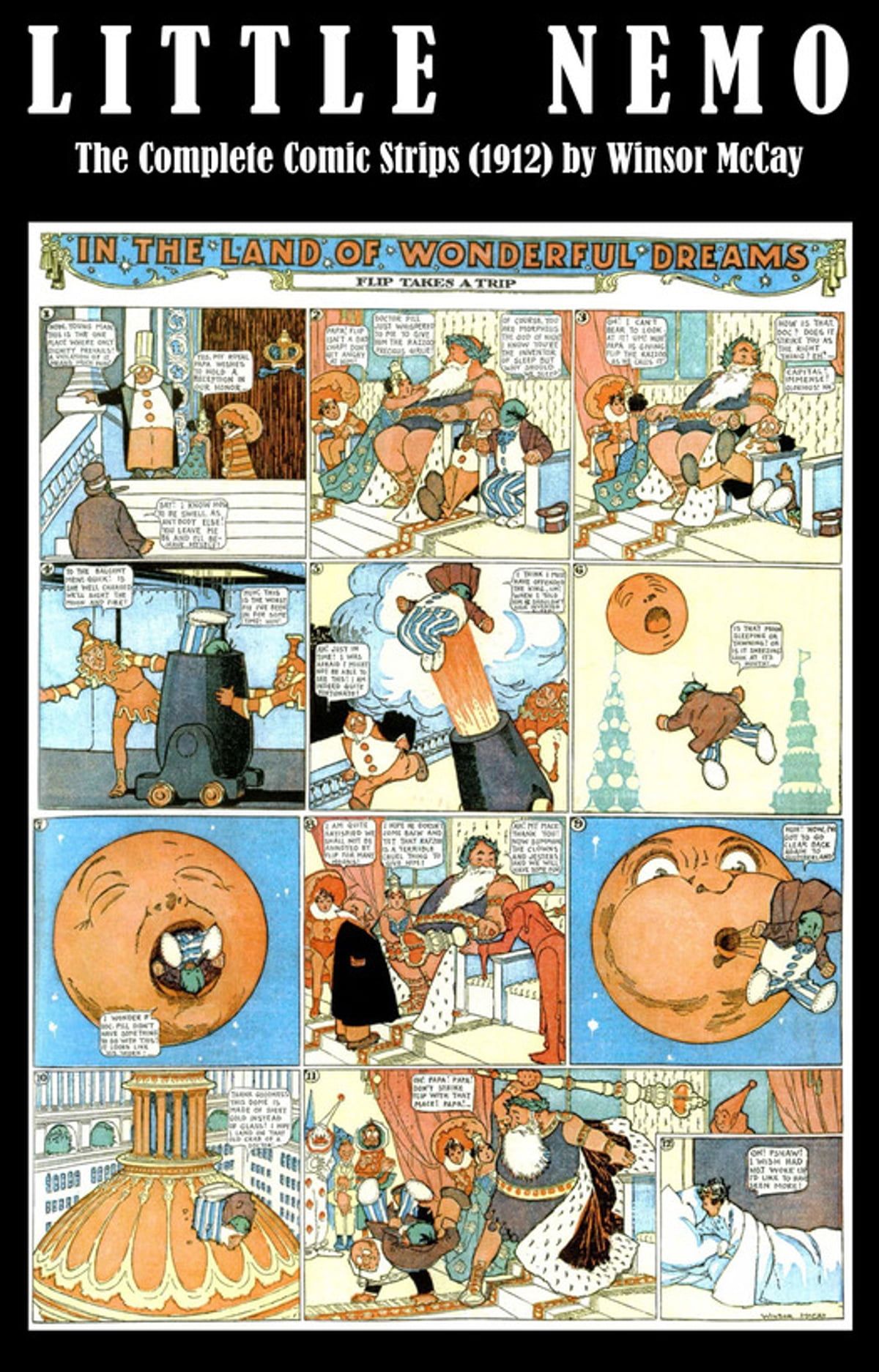 Little Nemo in Slumberland by Windsor McKay (1905-1927)
This weekly, full-color, full-color strip starred a little boy named Nemo who went on epic, fantastic adventures in his dreams, only to awaken in the final panel. Even today, over a century later, McKay's art is so beautiful and grandiose that it almost feels shocking; it's impossible to picture such virtuosic experimentation on a modern newspaper page. McKay has been cited as an influence by countless comic creators, but also artists like Maurice Sendak, Phil Collins, Tom Petty, and Federico Fellini.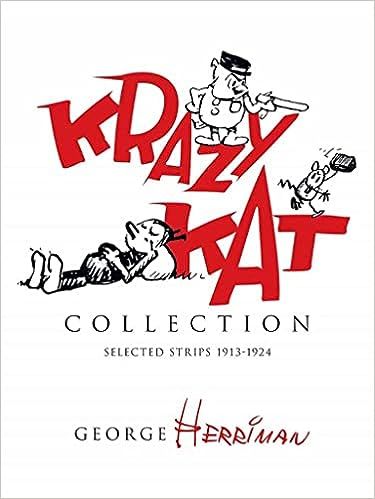 Krazy Kat by George Herriman (1913-1944)
Krazy Kat has a ludicrously simple premise — Krazy is in love with a mouse named Ignatz, who hates him and responds to his affection by throwing bricks at his head — but Herriman's self-referential twists on the formula, surrealist art, and playful combination of both poetic and phonetically spelled language made it much more than a simple string of gags. Contemporary admirers included E.E. Cummings, P. G. Wodehouse, Frank Capra, T. S. Eliot, and Jack Kerouac; Charles M. Schulz and Will Eisner have cited Krazy Kat as a reason they got into comics, and Chuck Jones's Wile E. Coyote and Road Runner cartoons are heavily inspired by Herriman's depiction of the American Southwest.

Torchy Brown in Dixie to Harlem by Jackie Ormes (1937-1938)
Torchy Brown was a comedy strip about a teenage girl who rose to stardom performing at the Cotton Club. Though it only ran for a year, it was the first comic strip by a Black woman to be published nationally, making it significant all on its own. But it also kicked off a successful career for Ormes that included the wartime strip Candy, the post-war big-sister/little-sister strip Patty-Jo 'n' Ginger, and the return of Torchy in the 1950 soap opera strip Torchy in Heartbeats, which presented its Black heroine as glamorous and independent while also tackling serious political issues. Patty-Jo dolls are now rare and valuable collector's items, and the Ormes Society, founded in 2007, was a group dedicated to supporting Black women in comics.
Pogo by Walt Kelly (1948-1975)
This strip starred a group of anthropomorphic animals — including the titular Pogo, an opossum — living in the Okefenokee Swamp on the Georgia-Florida border. It combined stellar cartooning with gentle but pointed satire, taking on topics like McCarthyism at its height, the KKK, and the Vietnam War. (Pogo also reluctantly "ran" for president in 1952, and Kelly went on the campaign trail in real life, sparking an actual factual riot at Harvard.) Countless cartoonists have cited Kelly as an influence, and so have Carl Sandburg, Jim Henson, and They Might Be Giants.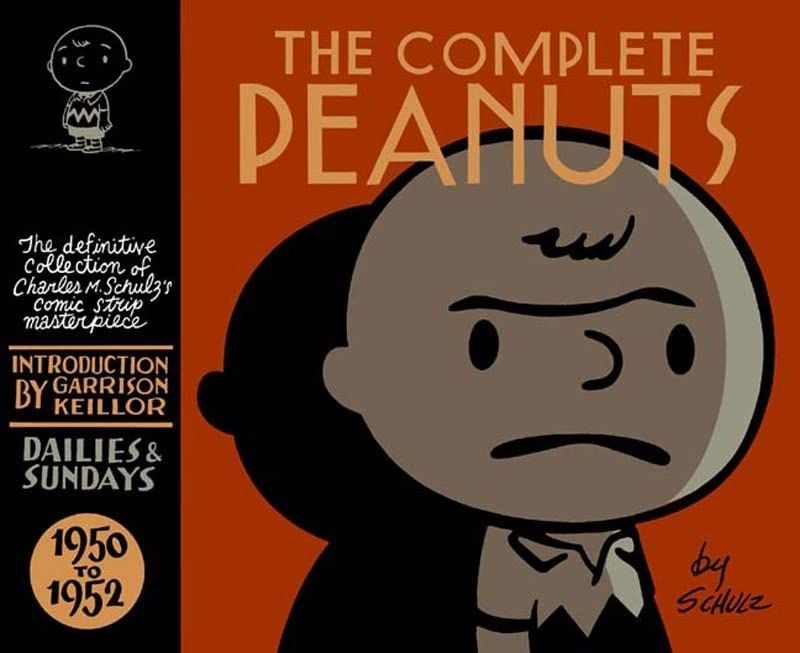 Peanuts by Charles M. Schulz (1950-2000)
Do I even have to say anything? It's Peanuts. Anything I could write here to try to explain how famous, respected, and beloved this strip and its characters are would sound ridiculous, so I will just note two facts: it cemented the four-panel strip as standard in American comics, and at 50 years, it is the longest-running American comic strip drawn by a single artist.
Doonesbury by Garry Trudeau (1970-present)
President Gerald Ford once said, "There are only three major vehicles to keep us informed as to what is going on in Washington: the electronic media, the print media, and Doonesbury, not necessarily in that order." The strip, still running and still drawn by Trudeau (with assistants), has a massive cast and a lengthy ongoing plotline but is best known for its political satire. In 1975, it became the first comic strip to win a Pulitzer.
Cathy by Cathy Guisewite (1976-2010)
Yes, yes, I know. Cathy, which ran for 34 years and depicted the supposedly universal anxieties of single women — body image, men, body image again — has perhaps not aged well. But it remains one of the best-known strips by and about a woman in comics history, and hey, don't we all want to scream "ACK!" every now and again?
For Better or For Worse by Lynn Johnston (1979-2008)
This gently humorous family strip was not the first to have its characters age in real time — Gasoline Alley and Doonesbury's characters do the same thing — but it's one of the best-known to use the technique. It was also one of the first syndicated strips to include a queer character when main character Michael's friend Lawrence came out as gay in 1993.
The Far Side by Gary Larson (1979-1995)
This bizarre, surrealist comic is probably the most famous single-panel strip of all time. Often controversial, it was still wildly popular, with collected editions still selling well despite the original run ending in 1995 (though Larson revived it a few years ago on his website; you're welcome). In perhaps the greatest tribute to a comic strip ever, after a strip in which Larson called a stegosaurus's tail spikes a "Thagomizer," the term was (unofficially) adopted by paleontologists.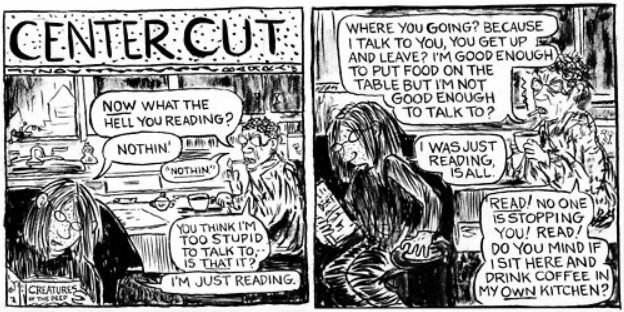 Ernie Pook's Comeek by Lynda Barry (1979-2008)
The first underground comic on this list, Ernie Pook, started out in two college papers before eventually reaching 70 alternative newspapers at its height. It launched Barry's career, which includes several illustrated and graphic novels; What If won a 2009 Eisner Award, and Barry was inducted into the Eisner Hall of Fame in 2016.
Dykes to Watch Out For by Alison Bechdel (1983-2008)
Speaking of underground comics…DTWOF, which was carried in Funny Times as well as a number of gay and lesbian newspapers, was a landmark for lesbian representation in popular culture. It launched Bechdel's career, which (so far) includes multiple bestselling graphic memoirs, one of which, Fun Home, was adapted into a Tony Award-winning musical. And, of course, it gave us the Bechdel Test.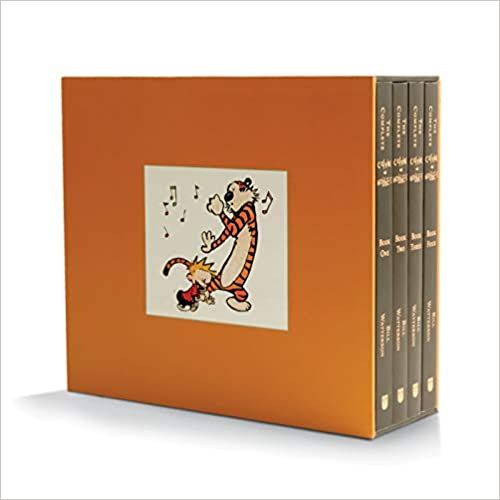 Calvin and Hobbes by Bill Watterson (1985-1995)
The whimsical adventures of a boy and his stuffed tiger are particularly beloved by millennials of a certain age and my personal favorite comic strip of all time. Watterson's magnum opus is remembered for its heart, sharp humor, and philosophical meanderings, but also for Watterson's famous refusal to merchandise the strip and his battle against the ever-shrinking, rigid confines of Sunday comics layouts in favor of more creative storytelling.
Curtis by Ray Billingsley (1988-present)
Featuring the antics of its 11-year-old protagonist and his family, Curtis was one of the first nationally syndicated comics to feature a primarily Black cast — and, at 35 years, one of the longest-running. In 2021, Billingsley was awarded the Reuben Award for Outstanding Cartoonist of the Year, although he himself pointed out that it shouldn't have taken 75 years for the award to go to a Black cartoonist.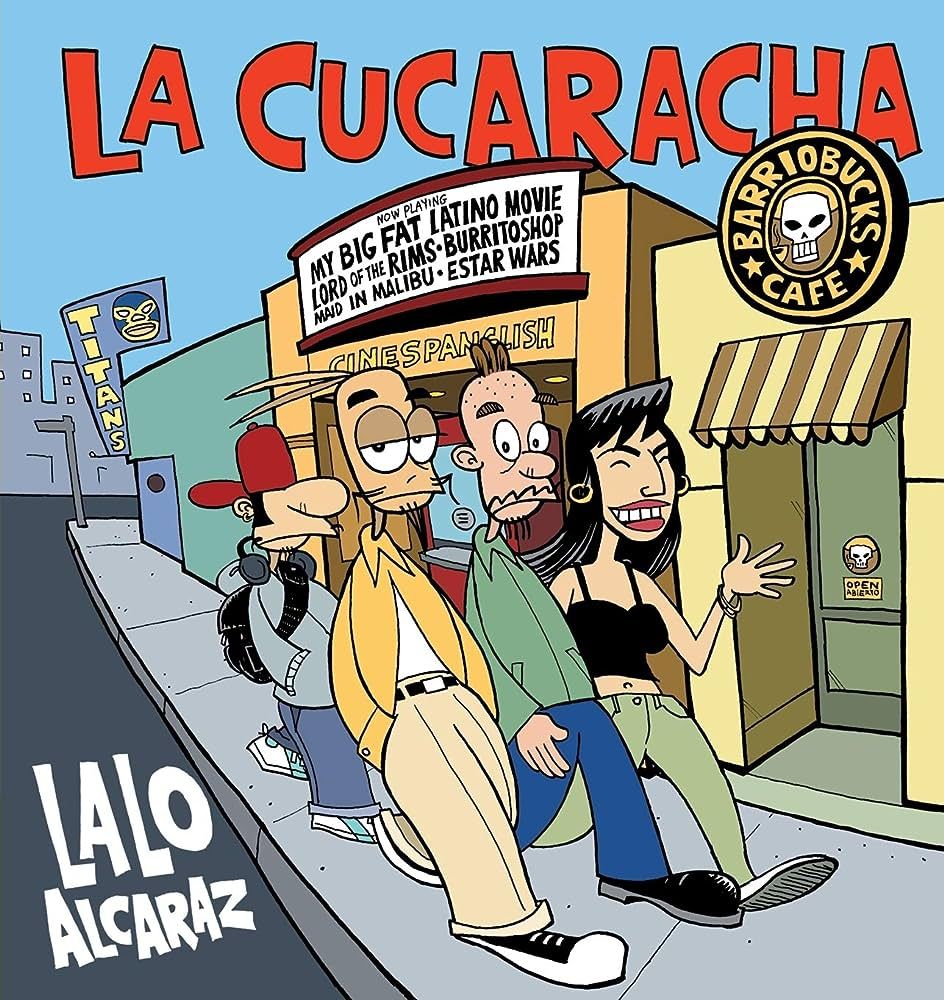 La Cucaracha by Lalo Alcarez (1992-present)
La Cucaracha was first published in the LA Weekly and was picked up for syndication in 2002. Though it is a multi-panel comic strip with a recurring cast, Alcarez's outspoken politics have led it to be categorized as political satire, making it the only syndicated daily political strip in the U.S. by and about Latinos. Despite backlash (fans of the funnies section tend to be conservative and resistant to change), Alcarez has stuck to his principles, saying that La Cucaracha has "an opinion, just like B.C., like Family Circus. These are comic strips with a white mainstream political ideology, an ideology of sameness, living in fake reality."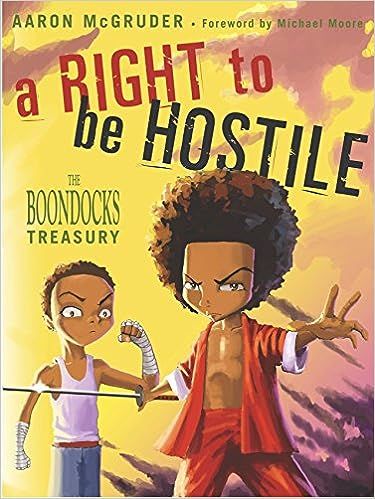 The Boondocks by Aaron McGruder (1996-2006)
The Boondocks was born on HitList.com, a music website, before being picked up by the hip-hop magazine The Source and finally, a newspaper syndicate, where it was, frankly, a breath of fresh air nestled in between Hi and Lois and Momma. (As a kid, I could count on about four strips in the paper to actually be funny. The Boondocks was one of them.) During its time in newspapers, it frequently garnered controversy due to its outspoken progressive political commentary and frank discussion of race and class. It also inspired an acclaimed animated series.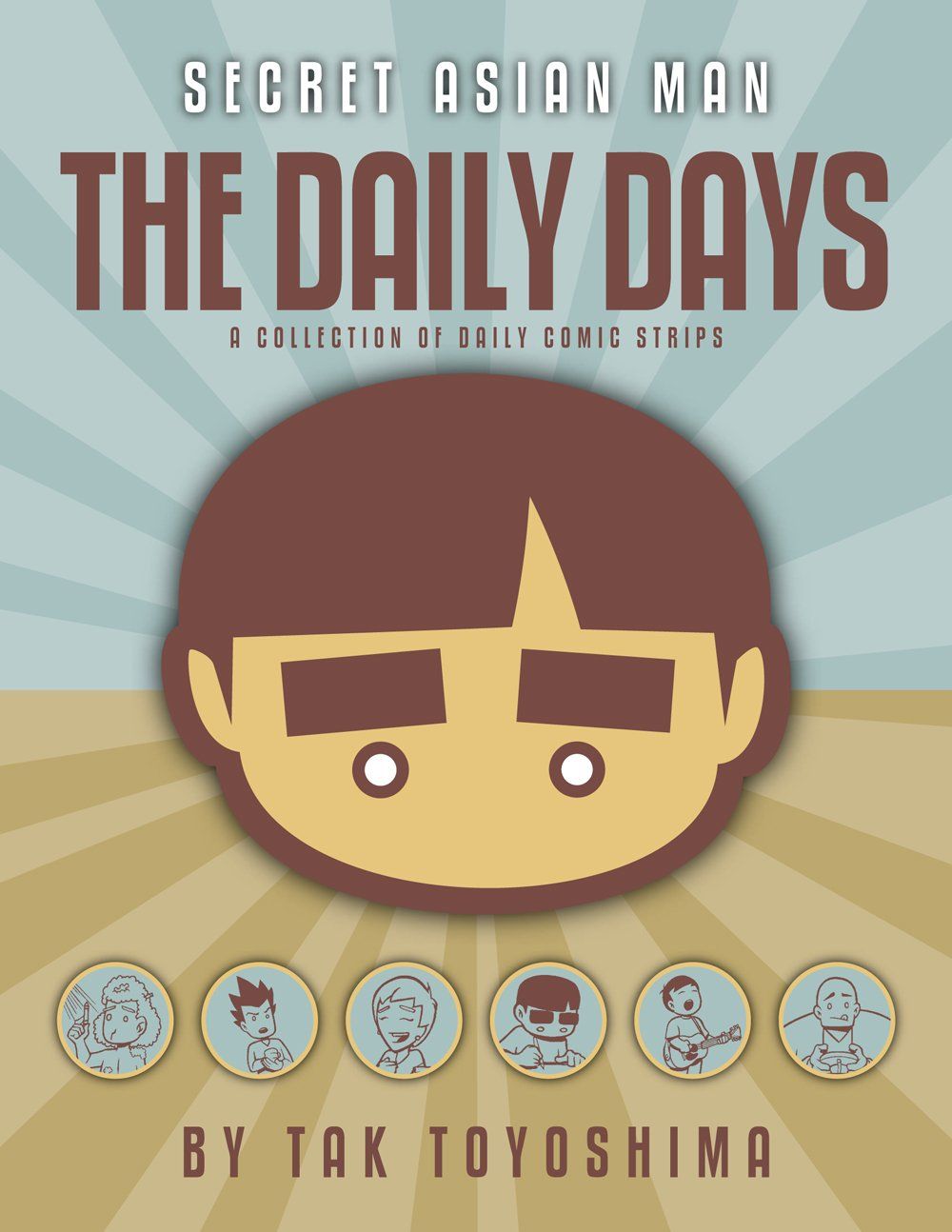 Secret Asian Man by Tak Toyoshima (1999-2013)
Secret Agent Man was born online and appeared in multiple newspapers before being syndicated on GoComics.com from 2007-2009. It was the first American strip to be syndicated that was created by an Asian American cartoonist and starred an Asian American protagonist. Though the strip went on hiatus in 2013, Toyoshima occasionally posts new comics on social media.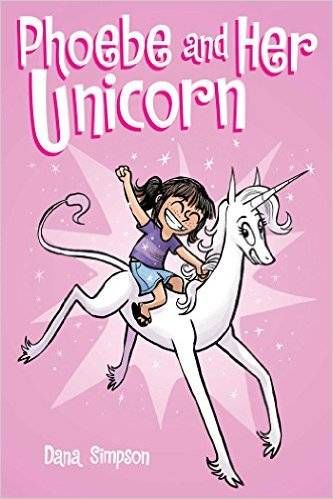 Phoebe and Her Unicorn by Dana Simpson (2012-present)
Phoebe is another strip that debuted as a webcomic (then called Heavenly Nostrils) before making the jump to syndication online and in newspapers. It's a cliche to say this playful, imaginative story feels like a Calvin and Hobbes for today's readers, but…well, it's also accurate, especially with the collected editions appearing on The New York Times Best Seller List. Phoebe may not be the first syndicated comic strip by a trans cartoonist, but it's certainly one of the most popular.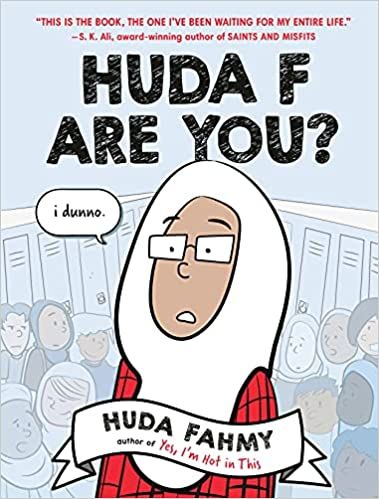 Yes, I'm Hot in This by Huda Fahmy (2017-present)
Egyptian American cartoonist Fahmy first posted her slice-of-life comics on social media, where their popularity led to the comic being syndicated on GoComics.com. Yes, I'm Hot in This deals with the everyday misadventures of Fahmy's life as a hijabi, from mild annoyances to major issues like government surveillance of Muslims. Fahmy has also published several graphic novels featuring the same characters.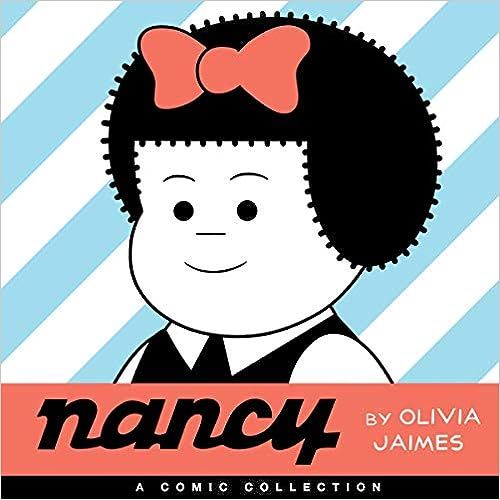 Nancy by Olivia Jaimes (2018-present)
Nancy is much more than 5 years old; the strip began as Fritzi Ritz in 1922, which was created by Larry Whittington, and the character of Nancy, Fritzi's mischievous niece, was created by Ernie Bushmiller in 1933. But I started this article off by saying that most comic strips are old…and as a consequence, many of the strips you see in the paper are also tired and staid, with recycled jokes and repetitive art. Jaimes's taking over of Nancy in 2018, by contrast, was a revelation. The clever way she plays with format and reader expectations that you can actually make these old strips funny and relevant to today's readers, as long as you're not afraid to try something new. And remember: Sluggo is lit.
---
Which of the above strips are your favorites? Or did I leave out your favorite? Let us know on social media! (Unless it was Mallard Fillmore. Then I really don't care.)