This content contains affiliate links. When you buy through these links, we may earn an affiliate commission.
It has been covered over and over again the ways in which TikTok has skyrocketed the popularity of some books, new and old alike. The early 2000s dystopian novels, the Colleen Hoover dark romances, and debuts are all on the table for TikTok's spotlight of attention. This can lead to a re-entry on a bestseller list, selling out stock at local bookstores, and the popularity authors dream of when they first dream of writing. Partially a result of the pandemic, partially the hyper-specific algorithm, partially the love of young women, reading is fun and popular and cool again. And no one champions the books they love more than the BookTokkers.
There are BookTokers who love romance and YA. Some who love dark academia and thrillers. Some who can't get enough of horror and weird fiction and, you know what? Some of them love nonfiction! They shout from the virtual rooftops about self-help, memoirs, and messy history. Fun facts and gorgeous writing and creative nonfiction! The best of the best of the genre.
Whether you're looking for more nonfiction to add to your already-large to-be-read pile or if you're just getting into the genre after years of thinking it's boring and dry, check out these 20 of TikTok's favorite nonfiction books.
Crying in H Mart by Michelle Zauner
Growing up in Eugene, Oregon, Michelle Zauner tried her best to blend in with the other kids while navigating a difficult relationship with her mother. After moving out for college and landing jobs in the restaurant industry, Michelle finds out her mother is diagnosed with cancer. Now comforted by cooking the Korean food they bonded over when she was younger, Michelle reckons with their past and her grief.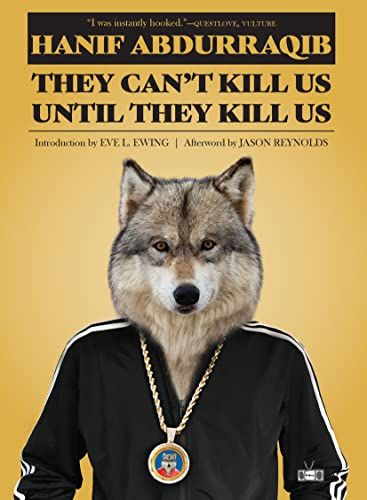 They Can't Kill Us Until They Kill Us by Hanif Abdurraqib
Poet and music writer Hanif Abdurraqib combines music and culture and his personal experiences as a Black Muslim in America in this essay collection. Recounting memories on Bruce Springsteen, Fall Out Boy, and Carley Rae Jepson, Abdurraqib paints an intimate picture of his time living in contemporary America.
What My Mother and I Don't Talk About by Michele Filgate
After an essay about abuse at the hands of her stepfather and the way it impacted her relationship with her mother, Michele Filgate got the idea for this anthology. It's full of essays about writers and their relationships with their mothers, as complicated and simple and funny as they are.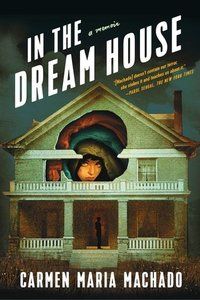 In The Dream House by Carmen Maria Machado
Writer Carmen Maria Machado turns to a creative nonfiction memoir of sorts about her experiences in an abusive relationship as a queer woman. Told in a unique format complete with footnotes, second-person perspective, and a chapter where the reader makes choices, the memoir wowed many readers on TikTok and beyond.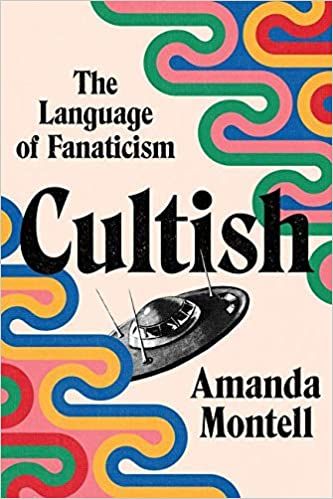 Cultish by Amanda Montell
Amanda Montell grew up hearing stories of her father's experiences in a cult that he escaped at 17. Digging into the cultish language used in Scientology, Synanon, and MLMs alike, Montell reveals more about the how and why of people who get involved in groups like this in the modern day.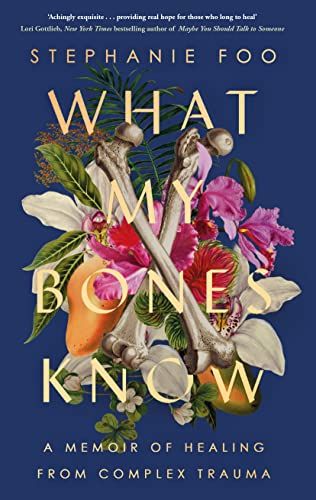 What My Bones Know by Stephanie Foo
Growing up with childhood abuse, Stephanie Foo became a radio producer at This American Life and had it all figured out. But something didn't feel right. After being diagnosed with Complex PTSD in her 20s, she set out to interview professionals in psychology and explore the science behind it. She also digs into immigrant trauma in her hometown and the way it's passed down through generations. Touching and personal, this one stuns those who read it.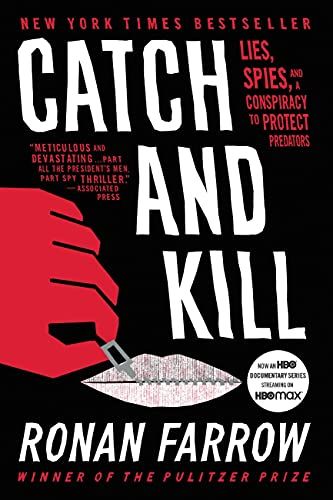 Catch and Kill by Ronan Farrow
Investigative journalist Ronan Farrow recounts his investigation into Harvey Weinstein's sexual abuse against numerous women and the ways he evaded consequences. As Farrow attempted to break the story, his articles were quashed over and over again, he received threatening text messages, and people began following him. Despite this, his exposé is eventually published but with more difficulty in its aftermath.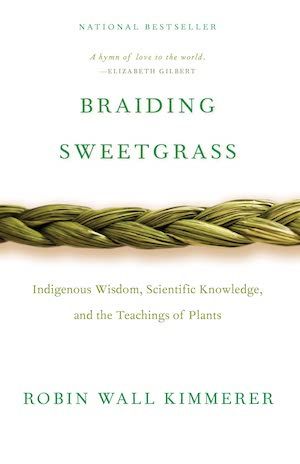 Braiding Sweetgrass by Robin Wall Kimmerer
Botanist and member of the Citizen Potawatomi Nation, Robin Wall Kimmerer writes about nature and climate change in the modern day through the lens of practices and knowledge of Indigenous traditions. With insights into her personal life and beautiful writing, Braiding Sweetgrass wows readers.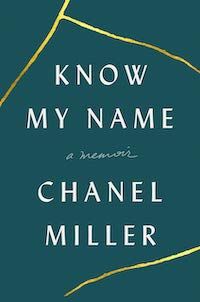 Know My Name by Chanel Miller
Known as Emily Doe in the news reporting, Chanel Miller takes charge of her narrative as she recounts her experience of sexual assault by Brock Turner and the subsequent public trial where the defense tried to turn her into someone she wasn't. Through court transcripts and personal recollection, Miller digs into her experiences, how she coped, and advocates for a better justice system for fellow survivors.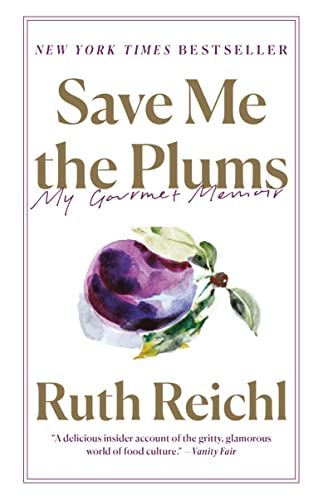 Save Me the Plums by Ruth Reichl
Ruth Reichel grew up reading Gourmet magazine, soon working as a chef and writing about food in various outlets as she moved into the food critic realm. At 51, she's offered the editor-in-chief role at the very magazine that inspired her. But dealing with the adjustment of being managed to being a manager was a learning curve, one full of fumblings and challenges on the way to accepting her position of power.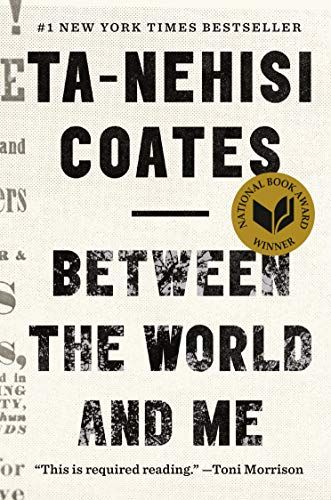 Between the World and Me by Ta-Nehisi Coates
Through a letter to his 15-year-old son, Ta-Nehisi Coates recounts experiences growing up as a Black man in West Baltimore and the separation he felt from most of white society. Attending Howard University, reading his father's books, and current events are all touched on in this touching but unflinching book.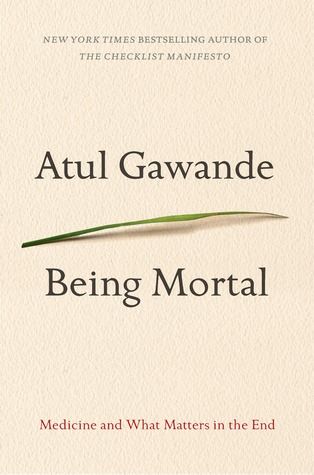 Being Mortal by Atul Gawande
Surgeon Atul Gawande knows firsthand the ways medicine can fail people in end-of-life care. After his father was diagnosed with cancer, he was motivated to look into the history of care for the elderly and the way it falls short of what people need. Outlining the benefits and limitations of the options that exist, Gawande advocates for readers to plan ahead and think through these difficult decisions as soon as possible.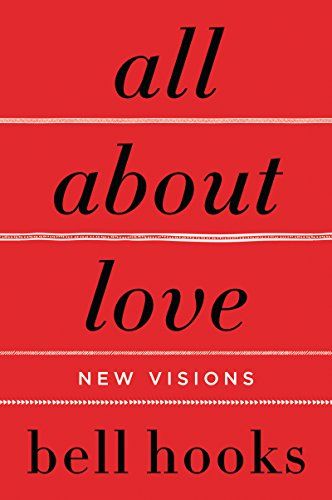 All About Love by bell hooks
The word "love" has a fairly set meaning in today's society, but hooks's exploration of what love means challenges these societal perceptions and makes readers think in a new way where compassion and community are at the center of it. While some of the book is outdated since it was published in 1999, the concepts will help you reframe what love is and what you're looking for.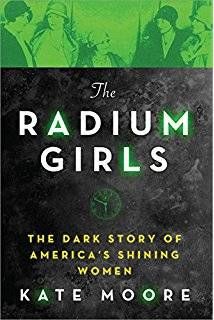 The Radium Girls by Kate Moore
The female employees at the radium Luminous Materials Corporation and Radium Dial worked for hours, painting watch dials. But quickly, the women started to experience side effects from the radium they worked so closely with. As governmental safeguards failed them, some turned to the courts to expose a system built to ignore and cover up the impacts of radium.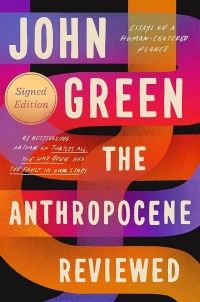 The Anthropocene Reviewed by John Green
It goes without saying the Green brothers are TikTok darlings of sorts. John Green, author of mega-popular YA books, makes his debut in the nonfiction realm with these essays on what he finds amusing and worrying about the humanity we live among. Tackling environmental concerns, Scratch N' Sniff stickers, and his own neighborhood, Green exposes the complicated nature of being alive at this moment in time.
Three Women by Lisa Taddeo
As the title suggests, Three Women is about, well, three women and their experience with sex and desire over an eight-year period. Lina, a married housewife; Maggie, a young 20-something; and Sloane, a restaurant owner, all share their intimate experiences with intimacy, including their affairs, interests, and complex feelings about sex.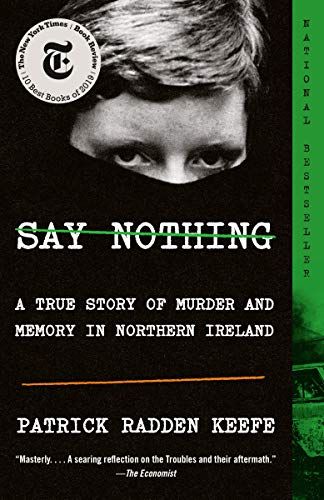 Say Nothing by Patrick Radden Keefe
In 1972, during the Troubles in Ireland, a 38-year-old mother of 10 named Jean McConville was kidnapped from her home by IRA members and killed. As Keefe dug into her story, he revealed the culture and consequences of a society at war and the enduring pain in its aftermath.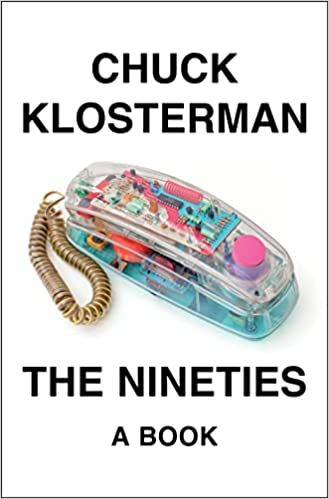 The Nineties by Chuck Klosterman
Klosterman reckons with the '90s, a decade of new technology, pop culture, and societal shifts that still impact the modern day. In the span of the decade, cell phones rose in popularity, the 9/11 terrorist attack shocked the world, and the internet took over what used to be wholly analog ways of life. Klosterman captures the feelings of living through the decade and looking back on it now.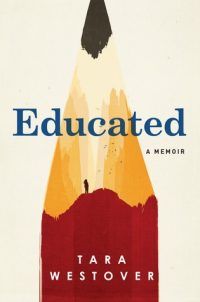 Educated by Tara Westover
Growing up the youngest of seven on a farm in rural Ohio, Tara Westover was kept away from society due to her father's paranoia. As she became a teenager, her need for independence grew in the face of violence from her brother, and she applied to college at Brigham Young University, eventually earning a PhD from Cambridge. Westover's story is one of triumph despite obstacles and the way education helped her do that.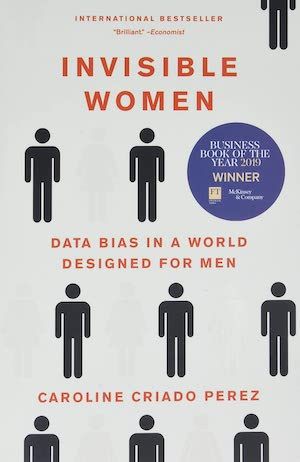 Invisible Women by Caroline Criado Perez
Caroline Criado Perez exposes the ways in which our male-centric society has left women out of history and technology for hundreds of years. From the erasure of female athletes to the danger of crash dummies modeled after men and even the number of references to men in textbooks, Criado Perez shows the numerous ways our society is still skewed toward men.
---
I hope one of these 20 of TikTok's favorite nonfiction books catches your fancy. If you're in the mood for more nonfiction, check out the best nonfiction of 2022 or these morbid nonfiction books!