This content contains affiliate links. When you buy through these links, we may earn an affiliate commission.
What books do mystery writers turn to when they are looking for a great story? Whether it is a classic crime procedural or a futuristic thriller, mysteries are a perennially popular genre for all sorts of readers, who often devour series or their author's entire backlist with voracious speed. But what's a reader to do when they've gotten to the end of their mystery TBR? Naturally, it makes sense to see what their favorite authors themselves would recommend.
Authors pass on their book recommendations everywhere, from their personal Goodreads and social media accounts to interviews and book cover blurbs. Some authors might tend toward books that blend with their own writing style or some other aspect of their books, while others have more varied recommendation lists that branch into all kinds of mysterious plotlines. Some authors readily review and pass on nods for new releases, while others reach back to classics (The Talented Mr. Ripley is especially popular). Agatha Christie even spent time ranking her own books and passed those lists on to her readers.
These must-read mystery books recommended by mystery authors will be sure to add titles to the reading lists of mystery fans!
Agatha Christie
Christie is one of the best-known mystery writers, whose classic Hercule Poirot and Miss Marple series have remained popular for decades. We don't know much about what mystery books might have inspired Christie, but we do know that among her own prolific catalog, she had several favorites. In 1972, she responded to a fan letter with a ranking of her top ten (at the time) books she had written, which included:
The Murder of Roger Ackroyd by Agatha Christie
This is Christie's third novel to feature Poirot, and she called it "a general favourite" of her books. Considered one of her most controversial works for the ways it breaks the conventions of the genre, the story features the death of the widow Ferrars from an overdose. Twenty-four hours later, Roger Ackroyd, the man she planned to marry, is murdered. This case put Poirot's skills to the test.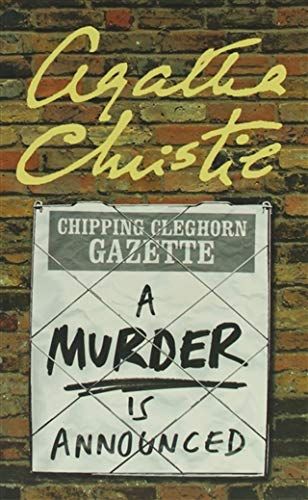 A Murder is Announced by Agatha Christie
Set in post-war England and featuring Miss Marple as the lead detective, Christie said, "I thought all the characters interesting to write about and felt I knew them quite well by the time the book was finished." The case begins when the villagers of Chipping Cleghorn find a notice that a murder will take place at 6:30 p.m. on October 29th. From there, Christie weaves a tale of terror, redemption, and the messiness of the post-war era.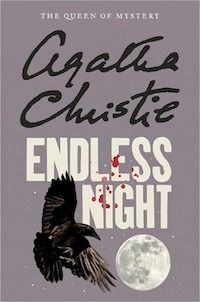 Endless Night by Agatha Christie
When Christie responded to the fan, she called Endless Night her "own favourite at present." When penniless Michael Rogers discovers a beautiful estate, complete with an heiress, he thinks his dreams have come true. But Michael ignores the warnings of a curse from the elders in the village and finds himself trapped in a nightmare.
Attica Locke
Texas-born author Attica Locke is known for her tightly plotted crime novels. Her first novel, Black Water Rising, was nominated for an Edgar Award and an NAACP award and was shortlisted for the UK's Orange Prize. She is also known for The Cutting Season and Bluebird, Bluebird.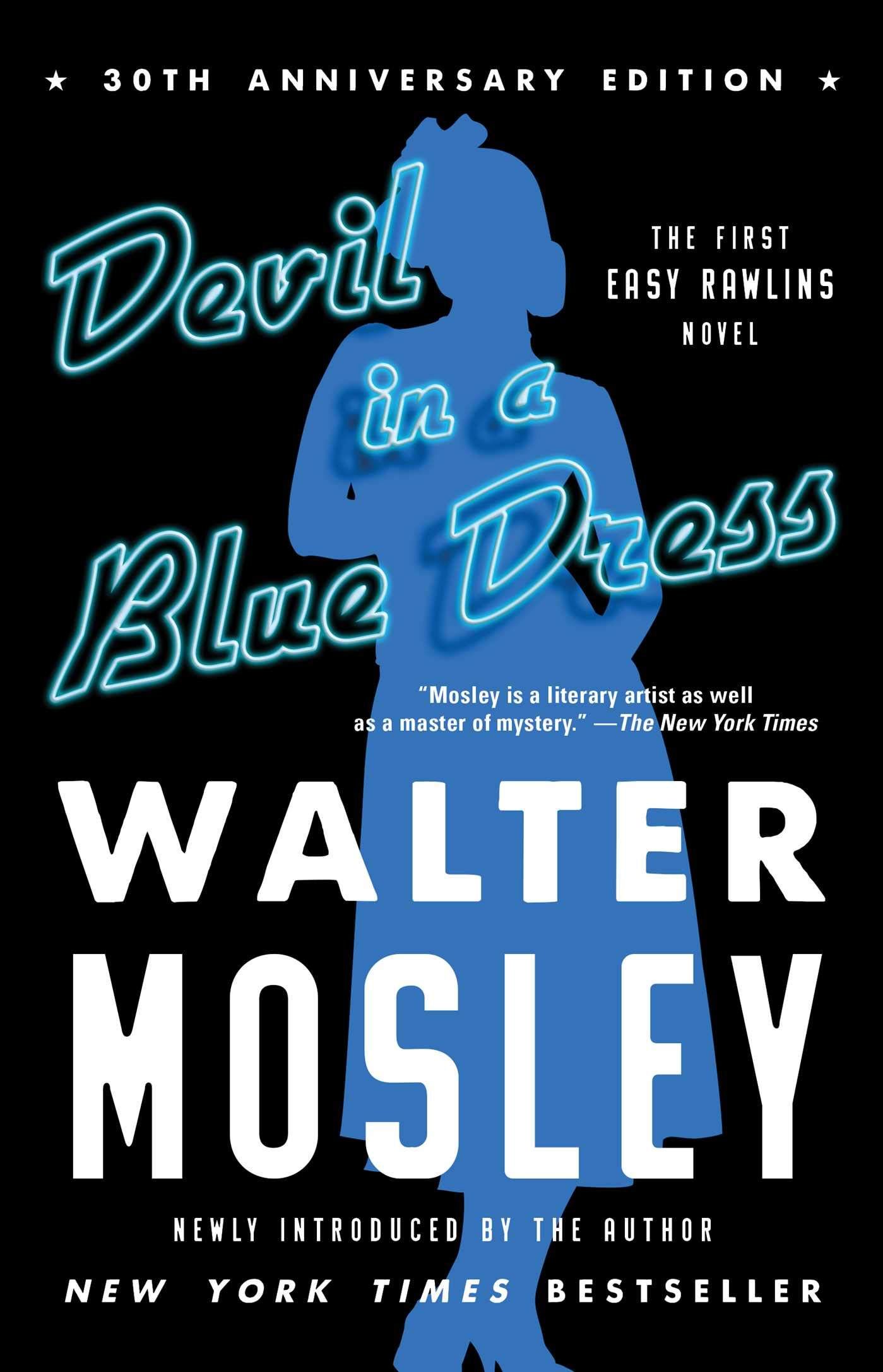 Devil in a Blue Dress by Walter Mosley
The first book in Mosley's Easy Rawlins series introduces readers to the famous detective. When the book opens, Easy, a Black war veteran, has just been fired from his job at a defense plant and is at a friend's bar. A man walks in and offers Easy a job tracking down the beautiful Miss Daphne Monet, setting in motion a classic, noir mystery. Locke praised the novel for its "keen sense of place."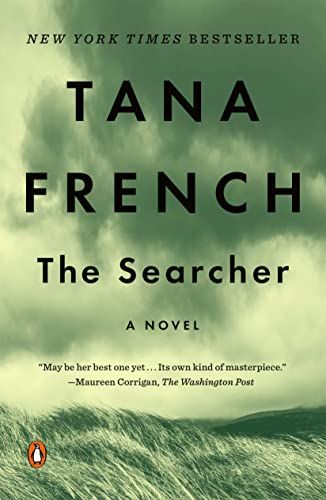 The Searcher by Tana French
In 2022, Locke said this book was one of her most enjoyable recent reads. Set in a small Irish town, the novel features retired Chicago detective Cal Hooper, whose plans for a peaceful respite after years of work are upended when he is drawn into the case of a missing boy.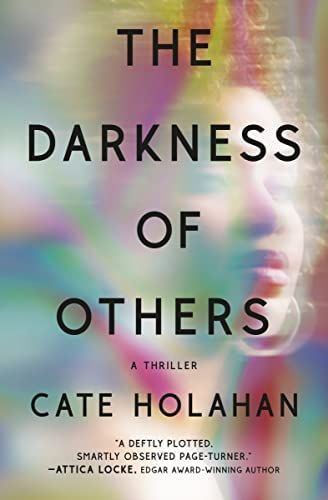 The Darkness of Others by Cate Holahan
This murder mystery takes us to the posh Brooklyn neighborhood of Imani Banks, where a famous director has just been murdered, and his wife, Imani's best friend, has gone missing. The neighbors suspect the wife killed her husband and fled, but Imani doesn't believe them. Locke blurbed this book as "a deftly plotted, smartly observed page-turner."
S.A. Cosby
Cosby is known for his gripping and graphic mystery/thrillers, which often feature complex relationships between characters and unexpected revelations. His releases include Razorblade Tears, Blacktop Wastleland, and All the Sinners Bleed.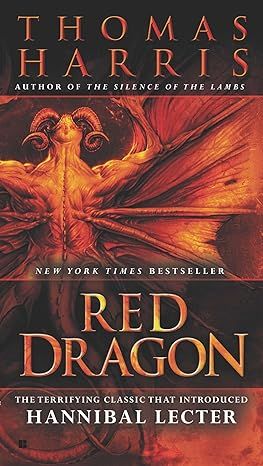 Red Dragon by Thomas Harris
The book that introduced readers to Hannibal Lecter is one that Cosby cites as being "a tour de force of suspense and gravitas." FBI agent Will Graham is desperate to track down the serial killer known as the Tooth Fairy. To do this, he'll have to go back to one of the most depraved men he's ever known: Hannibal Lecter.
Her Name Is Knight by Yasmin Angoe
Cosby listed this story of an elite assassin as one of his favorites of 2021. Nena Knight is working for an elite business syndicate called the Tribe after being captured and kidnapped as a young girl. But when a mission goes wrong, and she ends up saving a life rather than ending one, Nena decides she wants out of the Tribe. Further complicating matters is the new Tribe executive, who had a hand in destroying Nena's village and is now facing down her quest for vengeance.
What's Done in Darkness by Laura McHugh
Seventeen-year-old Sarabeth is rebelling against her parents, their fundamentalist religion, and life in rural Arkansas. One terrifying night, she is captured by a masked man and found by the side of the highway, bloodstained but alive. Though Sarabeth survived, her family treats her as tainted, and she eventually flees in search of a new life. Five years later, investigator Nick Farrow tracks Sarabeth down and asks for her help in the case of a missing girl, which bears striking similarities to her own ordeal.
We Lie Here by Rachel Howzell Hall
When Yara Gibson returns to her hometown of Palmdale, California, she's looking to celebrate her parents' anniversary and then get out of town. But a text message that reads, "I have information that will change your life." comes to her from her estranged friend Felicia Campbell. By the next day, Felicia has been found dead in the lake, and Yara is in possession of files relating to a past tragedy that may reveal earth-shattering secrets. Cosby blurbed this book, saying that the author "continues to shatter the boundaries of crime fiction."
Rachel Edwards
Edwards is a UK-based author whose books Lucky and Darling examine themes of race, family, migration, and jealousy while also offering up page-turning thrills and plot twists.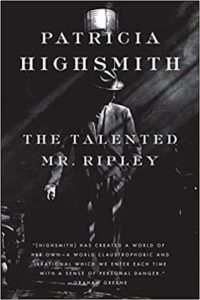 The Talented Mr. Ripley by Patricia Highsmith
Along with other mystery authors, Edwards mentioned this tale of striver and confidence man Tom Ripley as a favorite. Edwards called it "[a]n exquisite study of human frailty and flaws that is also irresistibly compelling."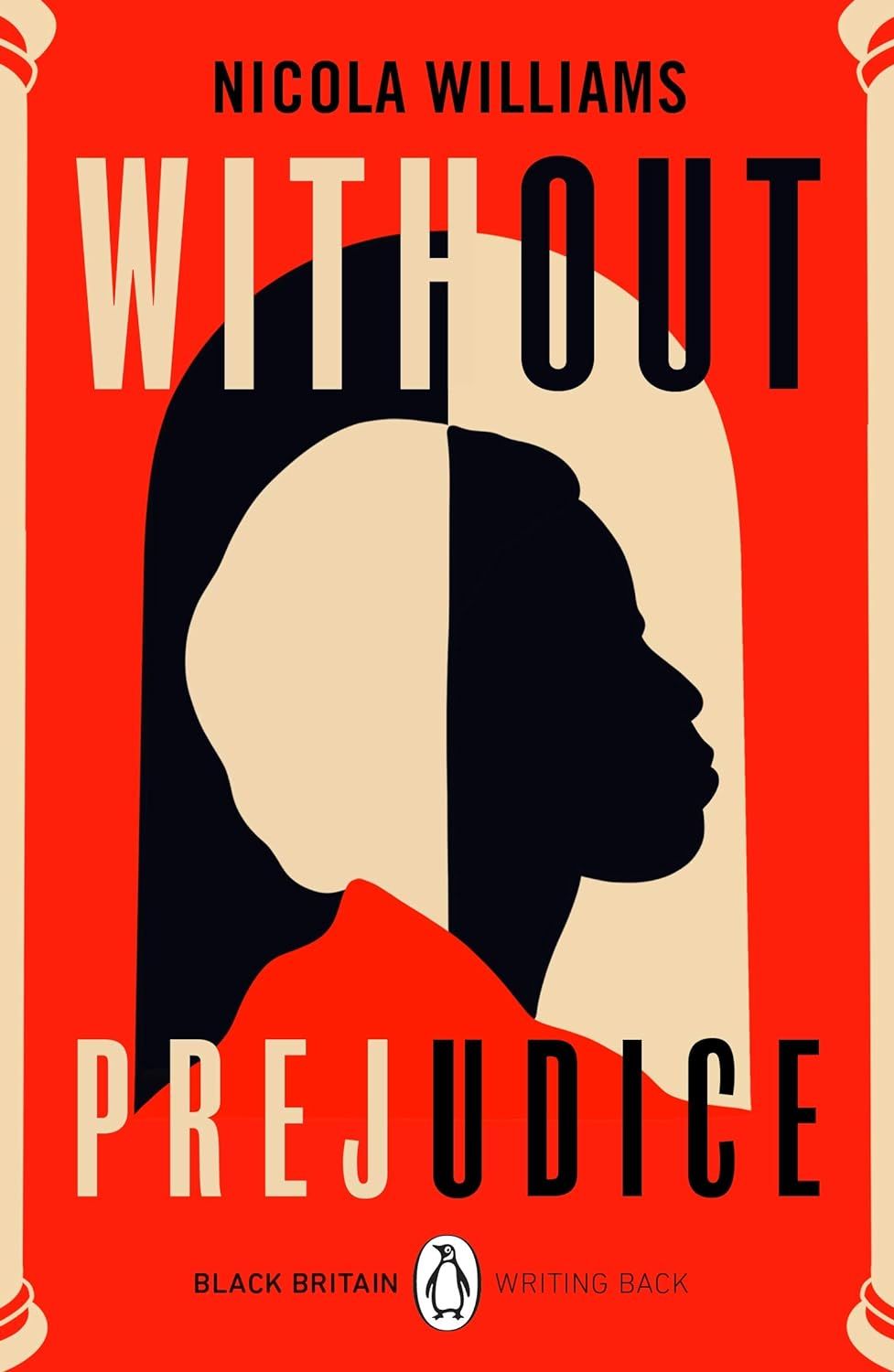 Without Prejudice by Nicola Williams
Edwards also listed this novel, about a British barrister from a Caribbean background, as a favorite. Perfect for fans of legal mysteries and thrillers, it features barrister Lee Mitchell who is sucked into the debauched world of her rich client as she navigates race and innocence in modern England.
Louise Penny
Canadian author Penny is beloved for her Inspector Gamache series set in Three Pines. Penny is known for her strong characterization and world-building across the series, the most recent of which is in A World of Curiosities.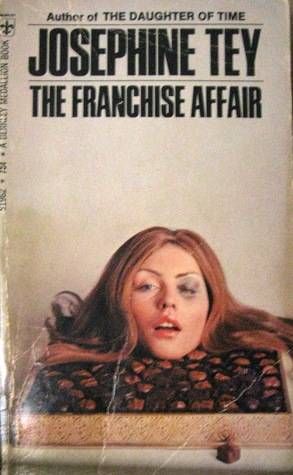 The Franchise Affair by Josephine Tey
Penny called this novel, in which Marion Sharpe calls inspector Robert Blair to report a young woman claiming she held her captive, "a perfect jewel of a book." Robert believes that Betty Kane is fabricating the story of being held by Marion and her mother, despite being able to precisely describe their creepy, old house, but can he unveil the truth before time runs out?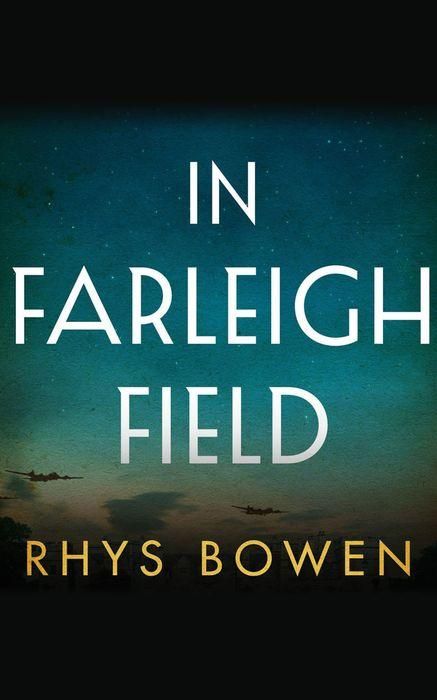 In Farleigh Field by Rhys Bowen
A web of spies, traitors, and detectives forms a web in this book set in England during World War II. When a paratrooper falls to his death on the Farleigh Place estate, Ben Creswell is tasked with finding out if the man might have been a clandestine German operative. Meanwhile, Ben is wrestling with his own romantic entanglement with Pamela, one of the daughters living on the estate, who herself is employed in a secret part of the war effort. Penny praised the book saying, "the plotting is razor sharp and ingenious."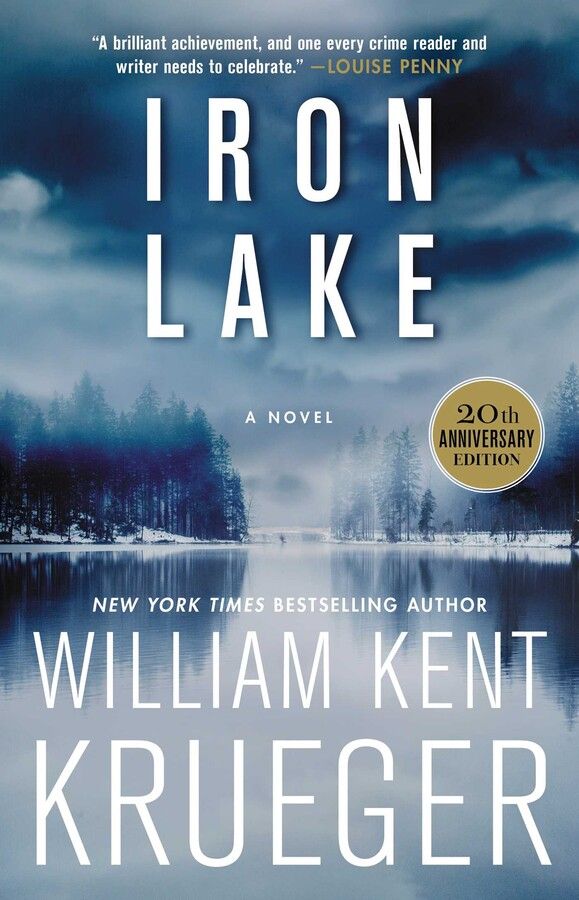 Iron Lake by William Kent Krueger
Like Penny, William Kent Krueger is known for the strong sense of place in his Cork O'Connor mysteries. Set in Minnesota, the novel follows retired cop O'Connor as he deals with a marital breakdown, a murdered judge, and a missing Eagle Scout. Penny said that "with this novel, Kent Krueger elevated the crime fiction genre into something very special."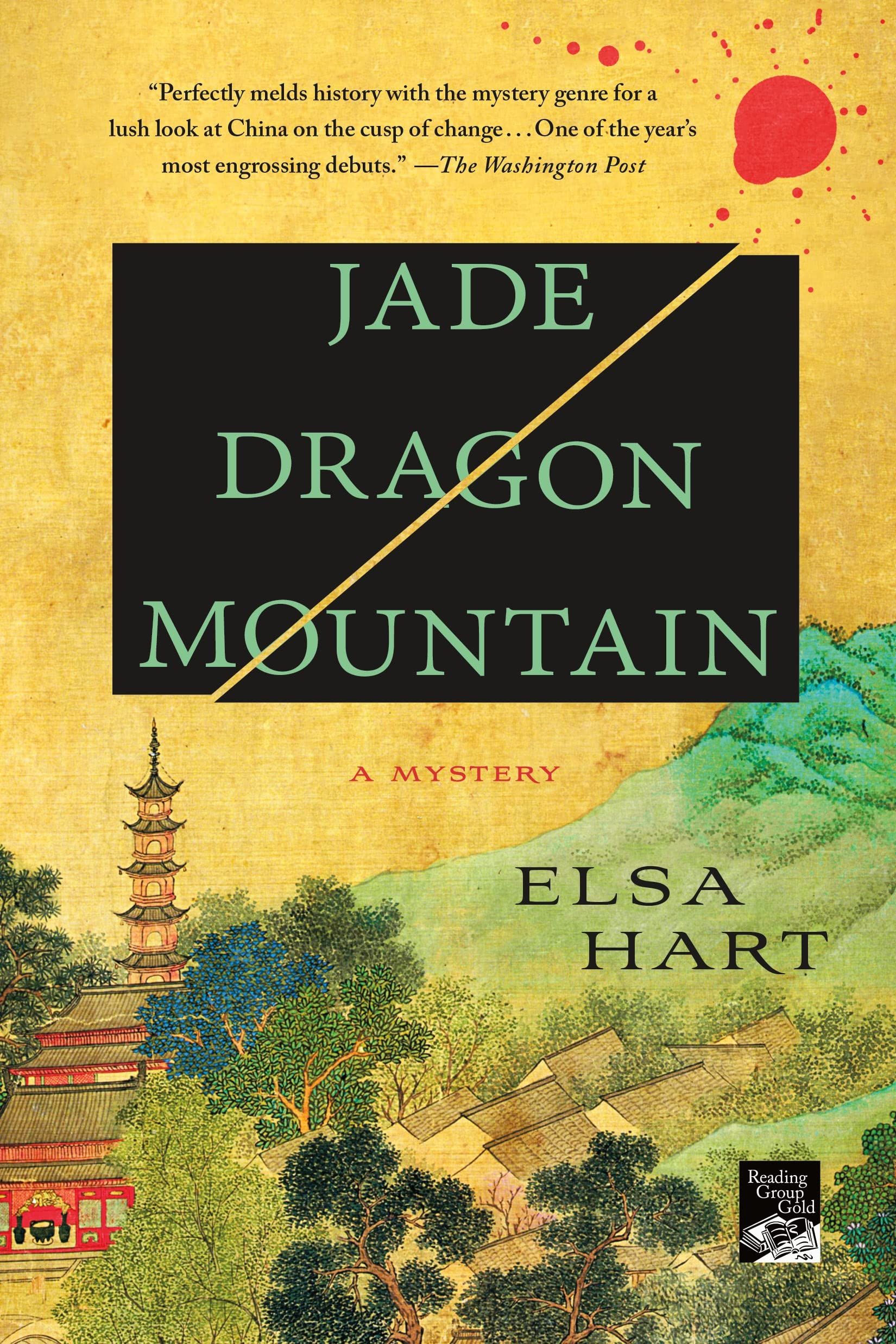 Jade Dragon Mountain by Elsa Hart
"I LOVE this book," says Penny of this mystery set in 1700s China. Featuring an exiled imperial librarian trying to solve the murder of a Jesuit astronomer, Penny praised the book as "atmospheric."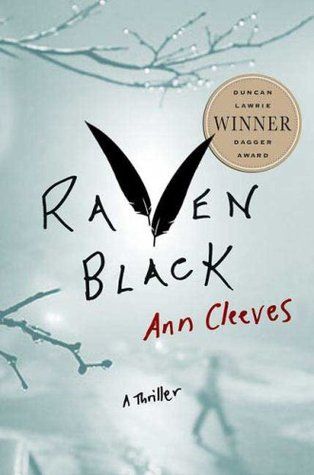 Raven Black by Ann Cleeves
Set on Shetland Island, this novel opens with the discovery of the body of local teenager Catherine Ross. The townspeople point toward loner Magnus Tait as the likely suspect, but Detective Jimmy Perez and his officers from the mainland suspect there are deeper, darker secrets at work on the island. Penny praised this as a "wonderful book."
Rachel Howzell Hall
Howzell Hall is a renowned crime fiction writer and former board member of the Mystery Writers of America. Her books include We Lie Here, The Last One, and These Toxic Things.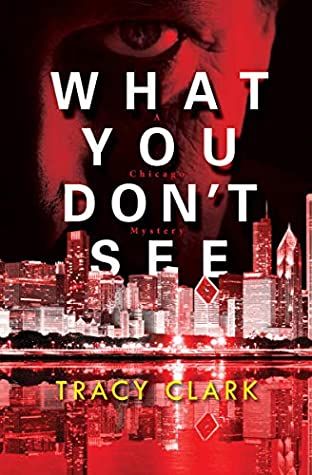 What You Don't See by Tracy Clark
Howzell Hall recommended this Chicago-based crime novel about Vonda Allen, a glamorous magazine owner and media executive. Everyone adores Vonda. Except, of course, for the people who work for her. And whoever is sending those anonymous death threats.
Follow Her Home by Steph Cha
According to Goodreads, Howzell Hall gave this five stars. The first in a series, Cha's novel introduces us to Juniper Song, an amateur sleuth in Los Angeles who is asked by her friend to look into an alleged affair between his father and an employee. Inspired by the noir novels she loved as a young kid, Juniper dives into the dark underbelly of the city to solve the mystery.
Perfect Days by Raphael Montes
This mystery/thriller, first published in Brazil, got another five-star ranking from Howzell Hall. Perfect Days is a thriller about a young medical student, Teo, who becomes dangerously obsessed with aspiring screenwriter Clarice. Teo stalks Clarice and kidnaps her with the belief that he can convince her they're meant to be together. But as Teo becomes increasingly desperate, Clarice is drawn further into her nightmares in this fast-paced and twisted read.
Looking for more must-read mysteries of every kind? Check out our mystery archives and this new release round-up.