This content contains affiliate links. When you buy through these links, we may earn an affiliate commission.
Revolution! Decadence! Intrigue! Romance! Subterfuge! No matter what aspect of historical fiction captivates you, there's an era of French history that absolutely nails it. The must-read historical fiction books set in France span more than 800 years, from the reign of Eleanor of Aquitaine to life in post-WWII Paris.
Does that "at least they know I know where France is?" line in Hamilton make you feel seen? Are you the friend voted most likely to break out into an off-key rendition of "Do You Hear the People Sing?" Have you spent the last 20 years chasing the high of watching Moulin Rouge! as a 13-year-old? If so, you're in good company here.
I mean, there's just something about France. A certain je ne sais quoi, if you will. Maybe the country has a great PR team, but almost everything about it — from the food to the architecture, the literature to the public demonstrations — inspires a sense of awe and admiration.
(I'm trying to stay positive here, but allow me this one comment on the recent Islamophobic bans on conspicuous religious attire: Do better, France. Seriously.)
Below, find 20 must-read historical fiction books set in France that explore centuries of fascinating French history.
Must-Read Historical Fiction Books Set in France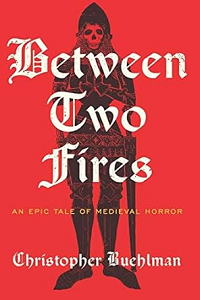 Between Two Fires by Christopher Buehlman
Set in 14th-century France, Christopher Buehlman's work of historical horror centers on Thomas, an excommunicated knight, and his new charge, a plague orphan named Delphine. The girl tells him the Black Death currently ravaging Europe is the byproduct of a war between angels and demons. Because of this, Delphine — who speaks to the angels — needs Thomas to escort her to Avignon, where she must face a great evil to save the world.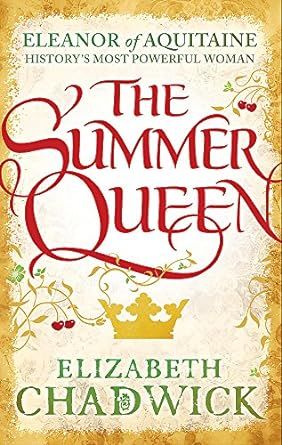 The Summer Queen by Elizabeth Chadwick
Elizabeth Chadwick's medieval trilogy about Eleanor of Aquitaine — the enigmatic noble who reigned over France and England in two successive marriages — begins with The Summer Queen. Here, readers meet a teenage Eleanor, who will become a duchess, then a princess, then queen of France, all in the span of a single year.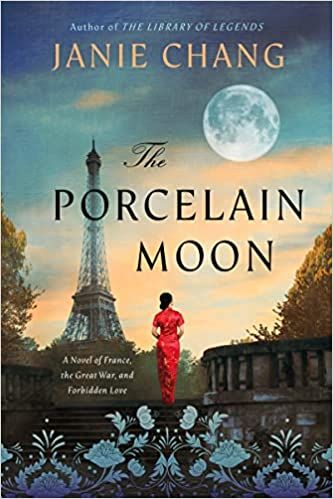 The Porcelain Moon by Janie Chang
More than a decade after she emigrated to Paris with her uncle Louis and cousin Theo, Pauline Deng may be forced to return to Shanghai for an arranged marriage. She knows Theo can convince his father to let her stay in France. Now, all she has to do is find him. Her search takes her to Noyelles-sur-Mer, where Theo has been working with the British Chinese Labour Corps in the midst of the Great War. Instead of her cousin, however, Pauline finds his French lover, Camille, who is herself trying to flee an abusive marriage. The fates of these two young women quickly become intertwined as they work to determine their own fates against a wartime backdrop.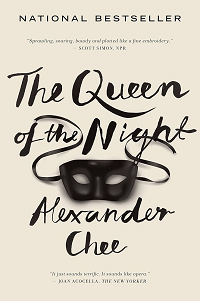 The Queen of the Night by Alexander Chee
A famed soprano's high-flying life in Paris during the Belle Époque takes center stage in Alexander Chee's second novel. Lilliet Berne's life is filled with sexual escapades, duels, music, murder, fashion, and decadence. If you were the kid who watched Moulin Rouge! and dreamed of waking up in Satine and Christian's world afterward, you'll want to dive into Lilliet's story, posthaste.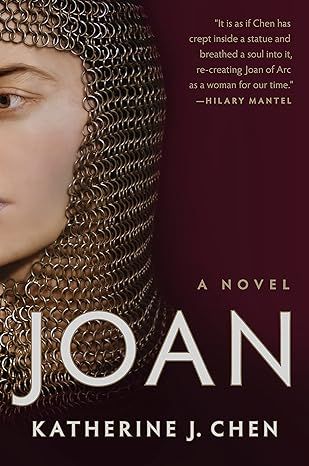 Joan by Katherine J. Chen
Few women and girls throughout history manage to captivate audiences the way Joan of Arc has. Drawing comparisons to Wolf Hall, this novel recasts the Maid of Orléans as a secular figure — a bold, brawny young woman who swears revenge against the English in the wake of her sister's death. Joan follows its heroine for nearly a decade, beginning with a 10-year-old Joan growing up in Domrémy in 1422 and ending with her 1431 death in Rouen.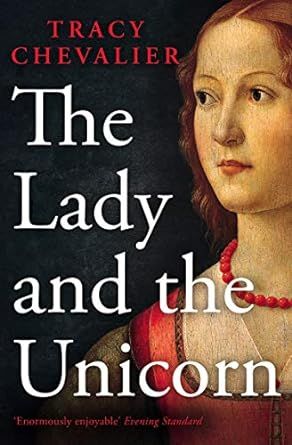 The Lady and the Unicorn by Tracy Chevalier
From the author of Girl with a Pearl Earring and At the Edge of the Orchard comes The Lady and the Unicorn. Tracy Chevalier's 2003 novel moves between a large cast of characters to trace the (fictional) history of the six (real) medieval tapestries hanging in a Paris museum. Chief among them is Nicolas des Innocents, the talented artist and incorrigible cad hired to design the artworks, whose job becomes horribly complicated by his interpersonal relationships with his patron's wife and daughter.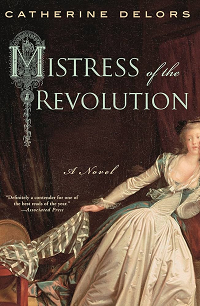 Mistress of the Revolution by Catherine Delors
In pre-revolutionary France, 15-year-old Gabrielle de Montserrat dreams of marrying her first love: a country doctor named Pierre-André Coffinhal. Unfortunately, Coffinhal isn't wealthy enough to win the approval of Gabrielle's brother, a marquis, who marries her off to an abusive baron instead. Within a few years, Gabrielle's husband is dead, leaving her to raise their young daughter alone. Securing a position as the mistress of a wealthy count appears at first to be a stroke of good luck. But Gabrielle's proximity to inherited wealth and power will soon threaten her very life as the Revolution kicks into high gear…and the kind doctor she once loved holds her fate in his hands.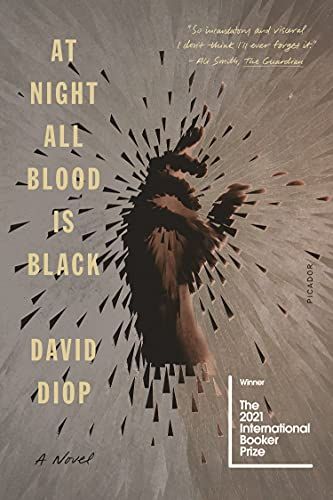 At Night All Blood Is Black by David Diop
David Diop's multi-award-winning novel follows Alfa Ndiaye, a Senegalese man broken by his experiences fighting for France in World War I. Unable to carry out a mercy killing that would have spared his friend from a drawn-out demise, he seeks atonement by ritually slaughtering German soldiers every night. As Alfa amasses a collection of war trophies — the severed hands of the men he kills — his comrades-in-arms begin to suspect something far more sinister than a soldier's knack for warfare is responsible for his work.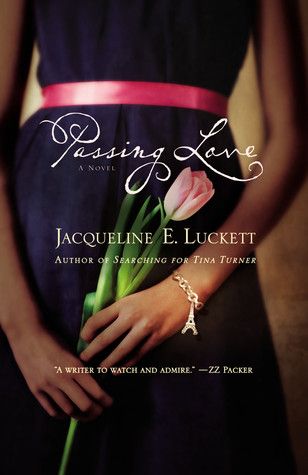 Passing Love by Jacqueline E. Luckett
Moving between the 1950s and 2010s, Passing Love interweaves the stories of Nicole and Ruby: two Black Americans who came to the City of Light some 60 years apart, each one chasing a deep longing for something more. But something mysterious connects these two, and Nicole's chance discovery of a photograph of her father sets her on a collision course with the past.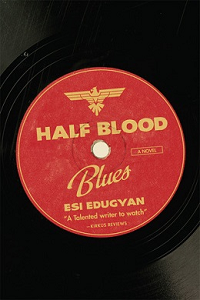 Half-Blood Blues by Esi Edugyan
Another dual-timeline novel, Esi Edugyan's Half-Blood Blues follows Chip and Sid, the former drummer and bass player for a German American jazz band, as they return to Berlin, 50 years after their ensemble disbanded. In 1940, the Hot-Time Swingers lost their pianist to the Gestapo and moved on to Paris to cut a record on the eve of German occupation. There, the trumpeter, a 20-year-old Black German named Hiero, was arrested. Now, visiting Berlin for a festival held in Hiero's honor, narrator Sid sorts through his complicated feelings about his old compatriot — and learns what really caused the Swingers' downfall.
Meet Me in Monaco by Hazel Gaynor and Heather Webb
Pursued relentlessly by the press at Cannes, famed actress Grace Kelly retreats to a humble perfume boutique, where owner-operator Sophie Duval offers her a degree of shelter and anonymity. As Sophie protects Grace from the prying camera lens of one James Henderson, a British photographer, she forms an enduring friendship with the American. A year later, Sophie accompanies Grace as she prepares to marry Rainier III — and reunites with James in the pre-wedding fervor.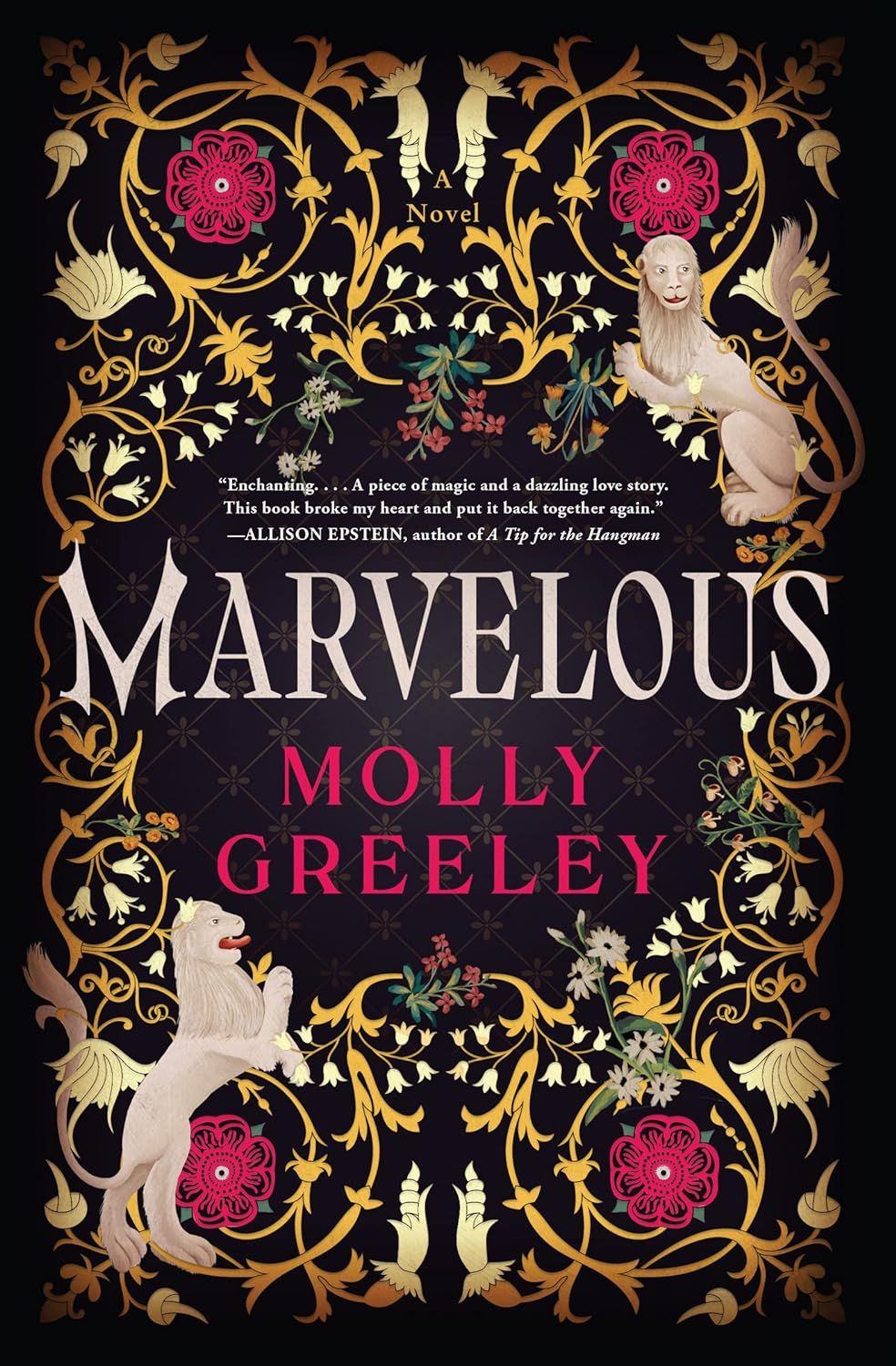 Marvelous by Molly Greeley
Based on the real-life story of Pedro Gonzalez, Marvelous follows two young people, Pedro and Catherine, as they're thrust together at the whims of the French queen, Catherine de' Medici. Captured by a slave trader in his native Tenerife, Pedro has grown up as a curiosity in the French court, where he's been dubbed "Monsieur Sauvage." When 17-year-old Catherine Raffelin's father trades her hand in marriage for the alleviation of his debts, the girl finds herself forcibly wed to Pedro, with whom she must now navigate the web of intrigue in King Henri II's court.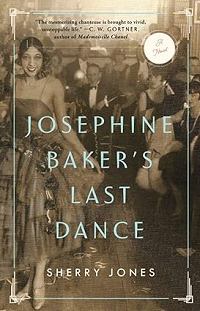 Josephine Baker's Last Dance by Sherry Jones
Born in St. Louis in 1906 and married twice by age 15, Josephine Baker emigrated to France in the 1920s. There, the 19-year-old quickly became a cabaret sensation. By the time World War II rolled around, she had leveraged her fame in service to the French, conducting espionage as she mingled with high-ranking men among the Axis Powers. The first Black woman to be honored in Paris's Panthéon, Baker lived nothing if not an eventful life — one that forms the basis of Sherry Jones's historical novel.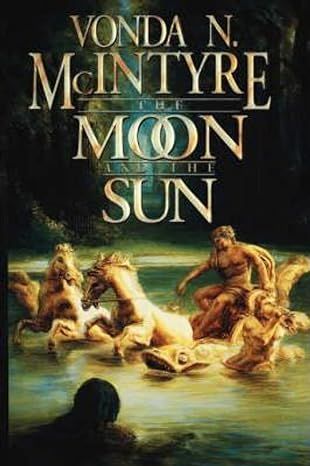 The Moon & the Sun by Vonda N. McIntyre
At the close of the 17th century, the aging Louis XIV sent his favorite explorer, Father Yves de la Croix, to capture a sea monster in a bid to achieve immortality. Yves returns with a female specimen, who is swiftly dubbed Sherzad and put on display at Versailles. Studying Sherzad in the weeks leading up to her planned slaughter, Yves is aided by his sister, Marie-Josèphe, who turns out to be the only person capable of understanding the sea woman's language — and recognizing her intelligence.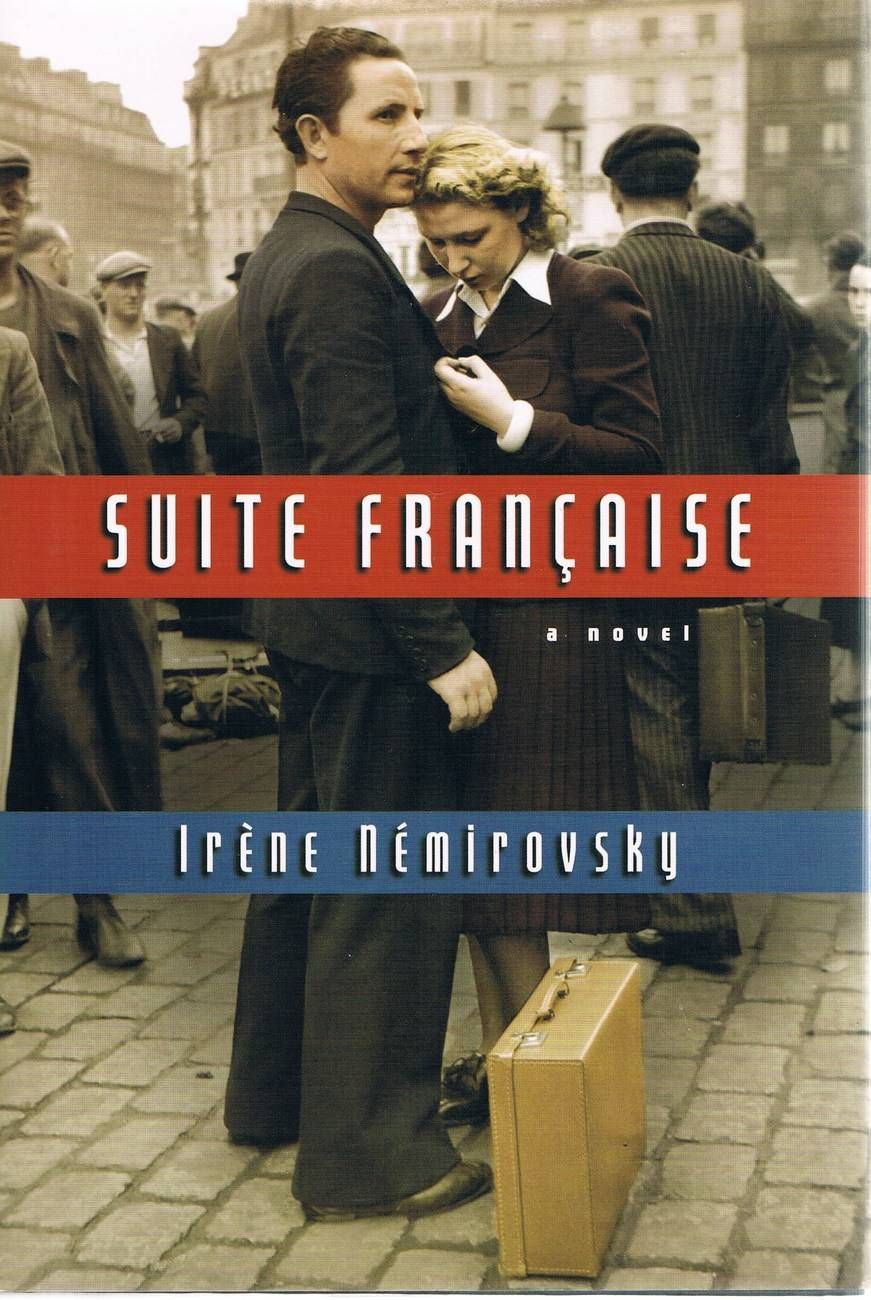 Suite Française by Irène Némirovsky
Unlike the rest of the must-read historical fiction books set in France I've gathered here, this is technically a posthumously published contemporaneous novel. Born into a Jewish family in Kiev, Irène Némirovsky was denied French citizenship in the late 1930s despite having lived in the country since her teenage years. In 1942, while working on what she planned to be a five-part novel, Némirovsky was arrested in Vichy, France, and sent to Auschwitz, where she died exactly one month later. Her husband would also be murdered at Auschwitz that year. Discovered by her daughter in the 1990s, Suite Française comprises the first two parts of Némirovsky's final writing project and depicts German-occupied France through contemporary eyes.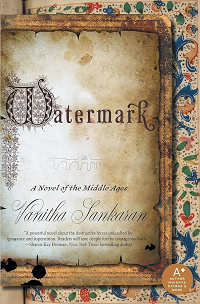 Watermark by Vanitha Sankaran
The daughter of a papermaker in 14th-century France, Auda's albinism inspired a superstitious healer to amputate her tongue to prevent her from preaching the sermons of devils. As the Inquisition marches closer and closer to their home in the countryside, Auda resists her older sister's attempts at an arranged marriage, instead choosing to take a job as a noblewoman's scribe — and soon finds herself in grave danger.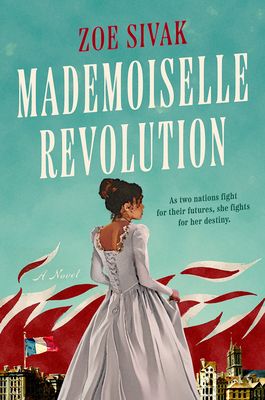 Mademoiselle Revolution by Zoe Sivak
The daughter of a white plantation owner and an enslaved woman flees to France during the Haitian Revolution, only to find herself facing another uprising on the far side of the Atlantic. Tangled up in more ways than one with Robespierre and his lover, Cornélie, Sylvie must decide where her politics — and her morals — lie, in Mademoiselle Revolution.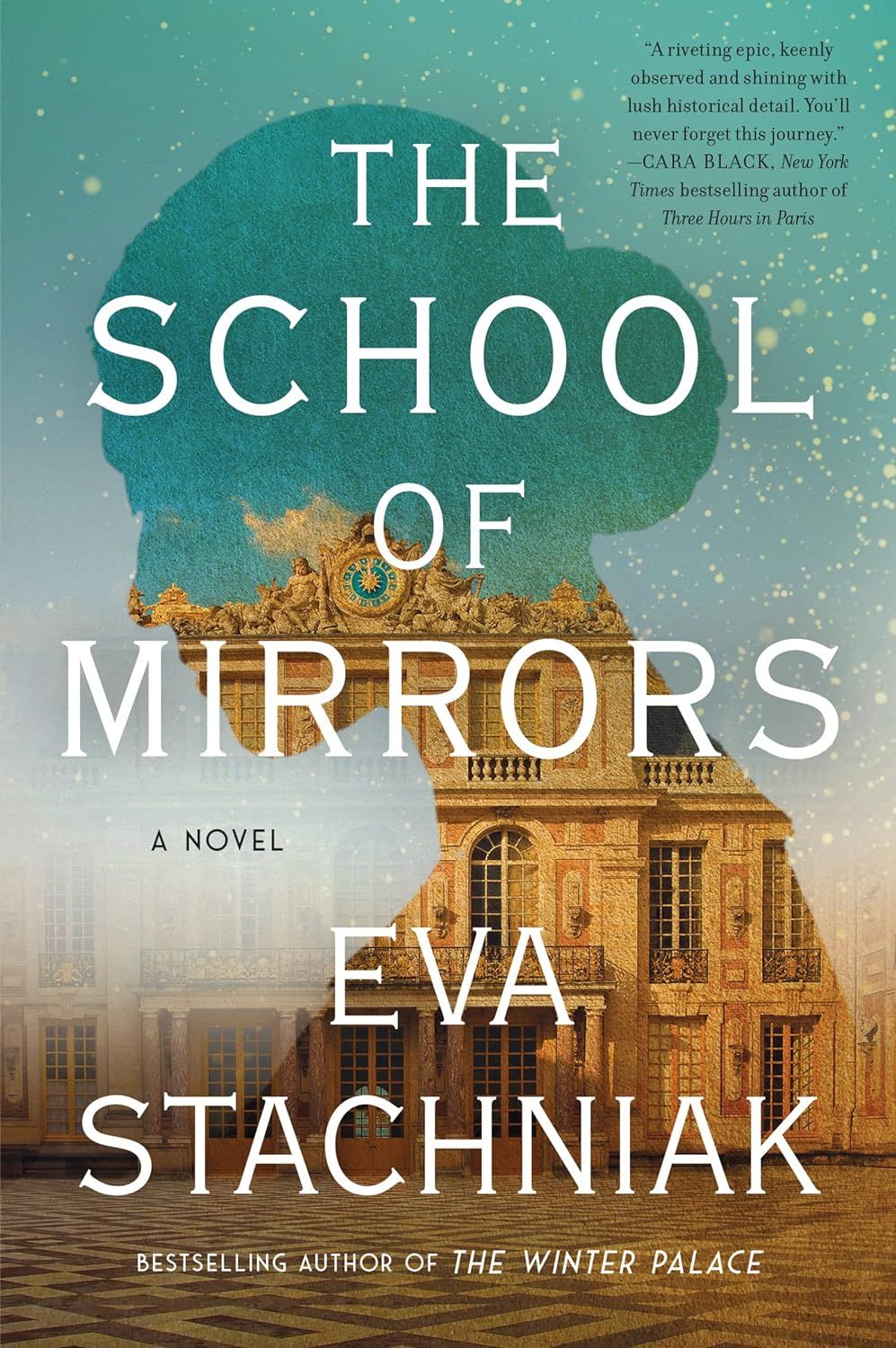 The School of Mirrors by Eva Stachniak
Véronique was forced to leave the School of Mirrors — the training ground for the young courtesans in King Louis XV's harem — when she discovered the true identity of the "Polish count" who impregnated her. Married off to a merchant following her daughter's birth, Véronique has never known Marie-Louise, who grew up in a series of foster homes. Based on a myth about Madame de Pompadour's sordid role in the French court, The School of Mirrors follows these two women as they grapple with the coming revolution in the wake of the king's death.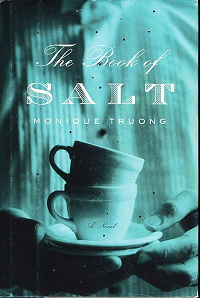 The Book of Salt by Monique Truong
Gertrude Stein and Alice B. Toklas employed a Vietnamese cook while they lived at 27 rue de Fleurus in Paris — a person mentioned briefly in The Alice B. Toklas Cook Book. Here, Monique Truong imagines the cook's life inside the Stein-Toklas household. The Book of Salt opens in 1934, when Binh's "Mesdames" are preparing to return to the U.S., leaving him to decide where he wishes to live out the rest of his days.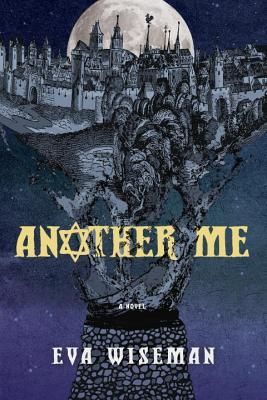 Another Me by Eva Wiseman
In the late 1340s, as the Black Death raged across Europe, European cities began carrying out brutal pogroms, torturing and executing Jewish citizens en masse as punishment for allegedly causing the plague. In February 1349, the non-Jews of Strasbourg publicly massacred the city's Jewish population over the course of six days. Set in the months leading up to the massacre, Eva Wiseman's Another Me follows Natan, a Jewish teenager, who unwittingly discovers a plot to frame his community for murder — and must find a way to speak out before it's too late.
---
Need more historical fiction books to get your fix? Check out these award-winning historical fiction books and take a look at the best historical fiction of the last decade. And if you're a Francophile, you'll want to read these French books in translation.