This content contains affiliate links. When you buy through these links, we may earn an affiliate commission.
How do you define "modern poets?" For me, that answer is simple. They need to be alive and writing to this day. When people discuss poetry, the names that tend to come up most often are William Shakespeare, Emily Dickinson, Langston Hughes, or Maya Angelou. They're all amazing, to be sure. They're also all no longer with us.
I think it's a shame that we don't talk enough about amazing modern poets. When you go to the bookstore, do you find yourself overwhelmed by names you don't know, inevitably gravitating toward those classic names that you do? I used to feel the same way. I want to help you feel more at home in that poetry section.
There are so many amazing modern poets out there putting out incredible poetry in so many ways today. There are published poetry books and poetry magazines, of course. There are also spoken-word poets performing on stages and putting out videos online. There's Instagram, which is a very mixed bag in the world of poetry, but there are certainly gems there.
So, here are 20 of the absolute best modern poets spinning verses, breaking lines, playing with form, and rhyming (or not) today.
Suli Breaks
Let's start in the most 2023 way possible, and that's with Suli Breaks, a spoken-poet, storyteller, and speaker. While he has published essays, his poetry remains grounded in the spoken-word tradition. His most famous work is "Why I Hate School But Love Education," with over 9 million views.
Leila Chatti
Leila Chatti is a rising star in the poetry world, writing about feminism and her own issues with her health. Her poetic voice is clear and fearlessly confronts the truth, no matter how uncomfortable that truth might be. Her book, Deluge, is a bold example of this.
Cynthia Cruz
Cynthia Cruz is a prolific modern poet, having published seven collections already while teaching at Sarah Lawrence College. Her most recent book, Hotel Oblivion, is my favorite of hers. And check this video of her reading her poem, "Silencer."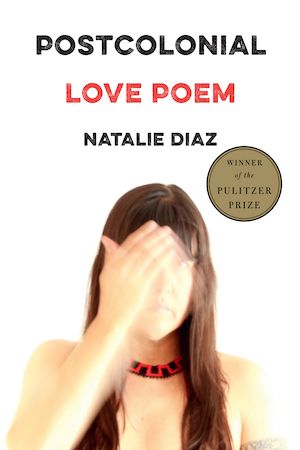 Natalie Diaz
Natalie Diaz is a Mojave poet who is deeply involved with the Mojave people and in a language revitalization program. She's also a Pulitzer Prize-winning poet with her book, Postcolonial Love Poem. She captures her own struggles along with the struggles of the Mojave people and a language teetering on the edge in her verses.
Amanda Gorman
Amanda Gorman became a household name when President Joe Biden asked her to read at his inauguration. Whether written in one of her books or spoken aloud as she did that day, her mastery of language is evident. Her rhythm is spectacular. Just watch her read "The Hill We Climb."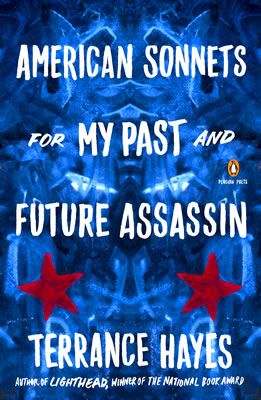 Terrance Hayes
Terrance Hayes is one of the foremost poetic voices carrying the torch of the Harlem Renaissance. His poems are biting and address American racism without flinching. His ability to play with persona, the voice of the poem, is unmatched. He even subverted poetry's most famous form, the sonnet, in American Sonnets for My Past and Future Assassin.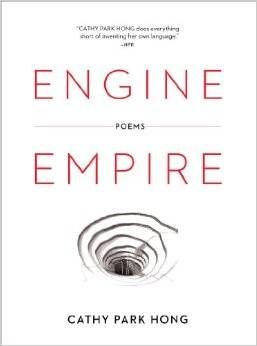 Cathy Park Hong
Cathy Park Hong's poetry often addresses being Asian American in glorious verse. She's won nearly every major poetry award and has even been nominated for a Pulitzer Prize. Her dynamic voice asserts itself on every line, and her book, Engine Empire, is a must-read.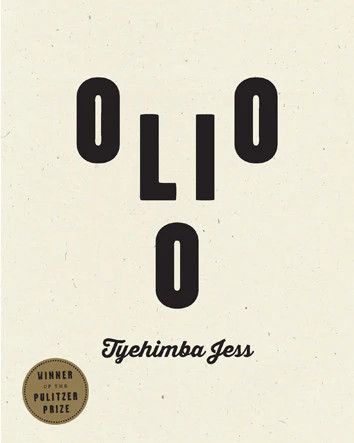 Tyehimba Jess
What happens when a poet takes 10 years to write a book? Olio is what happens. Taking a harsh look at racism through both real and fictional people dating back to minstrel shows in the American South, the book is dynamic and filled with invented forms. It won the Pulitzer Prize and might be the best poetry book I've ever read.
Sarah Kay
Sarah Kay is another young, fresh voice in the poetry scene who is making a big splash. While she has published some poems, she's still best known as a spoken-word poet with a powerful delivery. Just watch her read "The Minister of Loneliness."
Myung Mi Kim
Myung Mi Kim has been pushing the boundaries of poetry for a long time. Considered avant-garde, she plays with white space and language fragments while discussing immigration, dislocation, and the other issues she faces as part of the Korean diaspora. Her most recent book was Civil Bound.
Robin Coste Lewis
Robin Coste Lewis is known for her ability to write deeply on a wide range of subjects, from religion to race to war and back again. She approaches all subjects with the same level of detail and intelligence, spinning verses in her measured voice. Her book, Voyage of the Sable Venus, won the National Book Award for Poetry.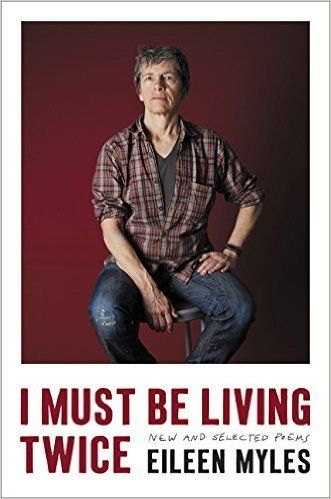 Eileen Myles
Eileen Myles has been a powerful and stable voice in poetry for a long time, publishing 20 volumes of poetry so far. A product of the St. Mark's Poetry Project, they worked as artistic director of the program from 1984 to 1986. While they have many great books to read, I'd start with I Must Be Living Twice: New and Selected Poems.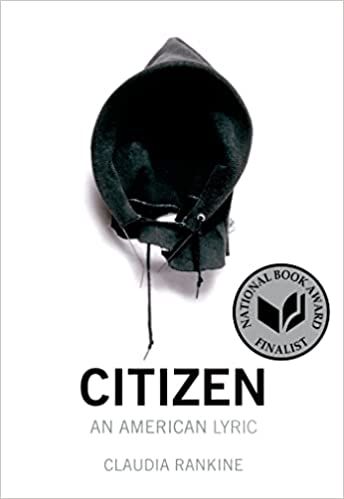 Claudia Rankine
If the pen is mightier than the sword, then Claudia Rankine's pen has superpowers. She writes about American racism with spectacular poetics and a level of insight and intelligence that's hard to match. Her book Citizen is a tour de force of poetry, essay, and mixed media.
sam sax
sam sax is a queer, Jewish poet with a unique voice not only in the Slam Poetry world, but in their published works as well. sax is the unusual poet to have won the Bay Area Grand Slam and big awards for their published poems. Watch some of their slam-tastic poetry right now.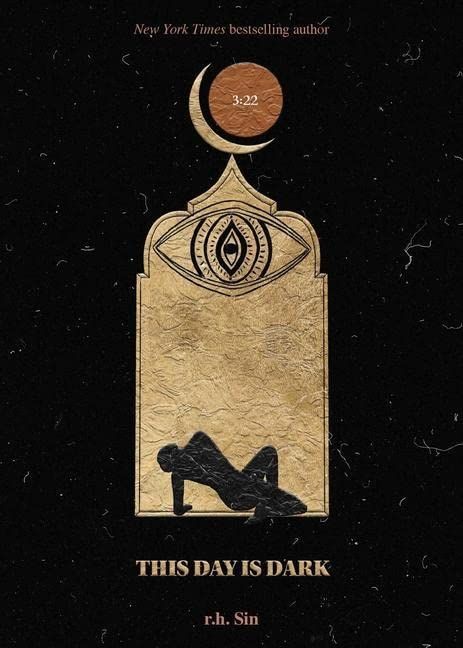 R.H. Sin
I have a lot of opinions about Instagram poetry, but there are definitely diamonds in the rough like r.h. Sin. Sin has amassed nearly 2 million IG followers with his amazing poetry, and This Day is Dark just hit bookstores last month. His poetry is bold and assertive while pushing back against norms and highlighting the struggles of human relationships.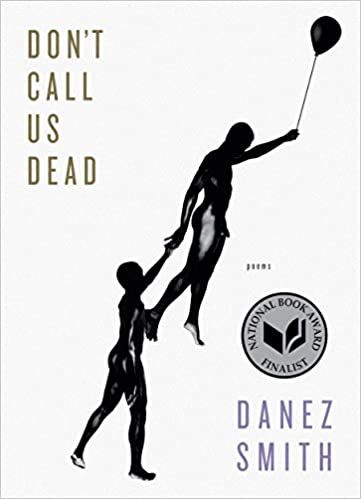 Danez Smith
The intersection of Blackness and queerness might be the most difficult waters to tread. Danez Smith sits at that intersection, writing brutally honest poetry about navigating life as a Black, queer person. Don't Call Us Dead is a fantastic collection, and you can read "alternate names for black boys" right now.
Maggie Smith
Not to be confused with the actress Dame Maggie Smith, this American poet has been a steadfast voice in poetry for a while. She's carried the torch from Mary Oliver for delivering a beautiful poetic voice with a cadence that makes you slow down and savor every line. All of her books are worth a read, including her newest, Goldenrod.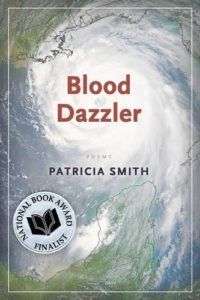 Patricia Smith
Patricia Smith always seems to find new and refreshing angles to write about race in America, but also to write about issues more personal to her as well. For my money, peak Smith is Blood Dazzler, a collection about Hurricane Katrina.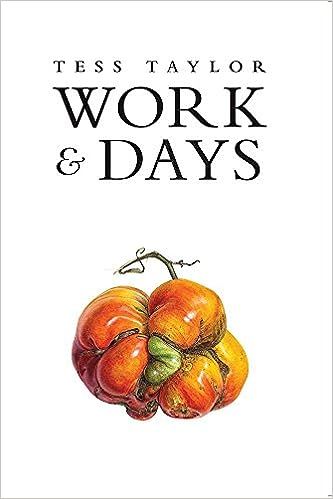 Tess Taylor
Reading Tess Taylor is like reading the essence of classic poetry but in a new voice. She's revitalized the pastoral (poetry focused on the natural world) while scooping up award after award and seeing her poems published in many of the most prestigious publications. Go outside and read Work & Days to really feel the pastoral wash over you.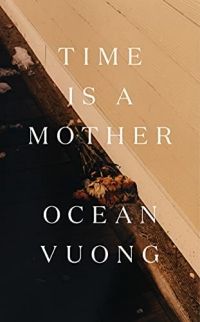 Ocean Vuong
Ocean Vuong has taken the poetic world by storm recently, hitting The New York Times Best Seller List with Time is a Mother. Unlike some super-popular modern poets who aren't on this list, Vuong's poetry asserts itself as poetry and really leans into language to explore grief and love. Don't sleep on Ocean Vuong.
---
Of course, there are so many other amazing modern poets crafting poems right now. Who are some of your favorites? Who is out there making poetry and flying totally under the radar?