This content contains affiliate links. When you buy through these links, we may earn an affiliate commission.
One of the best ways to bond with someone is to laugh with them. Funny picture books are perfect for storytime because they let you do exactly that! What screams connection more than a room full of chuckles, giggles, or crackling laughter? You can read together while enjoying the humour on the page. Funny picture books are especially delightful as they bring a kind of vibrance to the wit. So what are you waiting for? The cackle train is waiting for you to get on board.
This is a pretty robust list of funny picture books for all ages. It has numbers and alphabets that are taught in the most fun ways. It covers napping, pooping, and the other basics. We see books where crayons are given a voice and another where a kid uses them to express himself. The animals also get their day in the sun.
Check these books out to find out what a pangolin is, how a bear makes a new friend, why the frog doesn't want to be a frog, what the penguin's problems are, and why the lemmings should read the book! I hope you feel as much joy and amusement while going through this list as I did while making it.
Funny Picture Books For Toddlers & Preschoolers
C Jumped over Three Pots and a Pan and Landed Smack in the Garbage Can! by Pamela Jane & Hina Imtiaz
This picture book is so fun! It filled me with delight, too. The letters from the alphabet try to see how far they can jump. C jumps impressively over three pots and a pan. But alas, he lands in the garbage can. The other letters from the alphabet come together to rescue C. The illustrations are vibrant and cute. It's one of the most adorable and entertaining ways I've come across for learning the alphabet.
No More Naps! by Chris Grabenstein & Leo Espinosa
Annalise Devin McFleece wants nothing to do with a nap! She wants to stay awake. Her dad takes her to the park in her stroller. On their way, they see everyone getting sleepy and starting to nap. Soon, everyone around is asleep…everyone except Annalise Devin McFleece! She realises she wants to sleep too, but there are no more naps to spare. But someone decides to lend her their nap. Will she finally take it?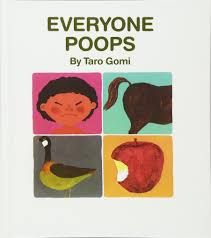 Everybody Poops by Tarō Gomi
This is a funny and cute read that could pair well with potty training. We watch a lot of different animals pooping to understand that everyone does it. It's normal! We see how all species poop differently and the rules that ours follows. Even though this was published several decades ago, it remains timeless and relevant.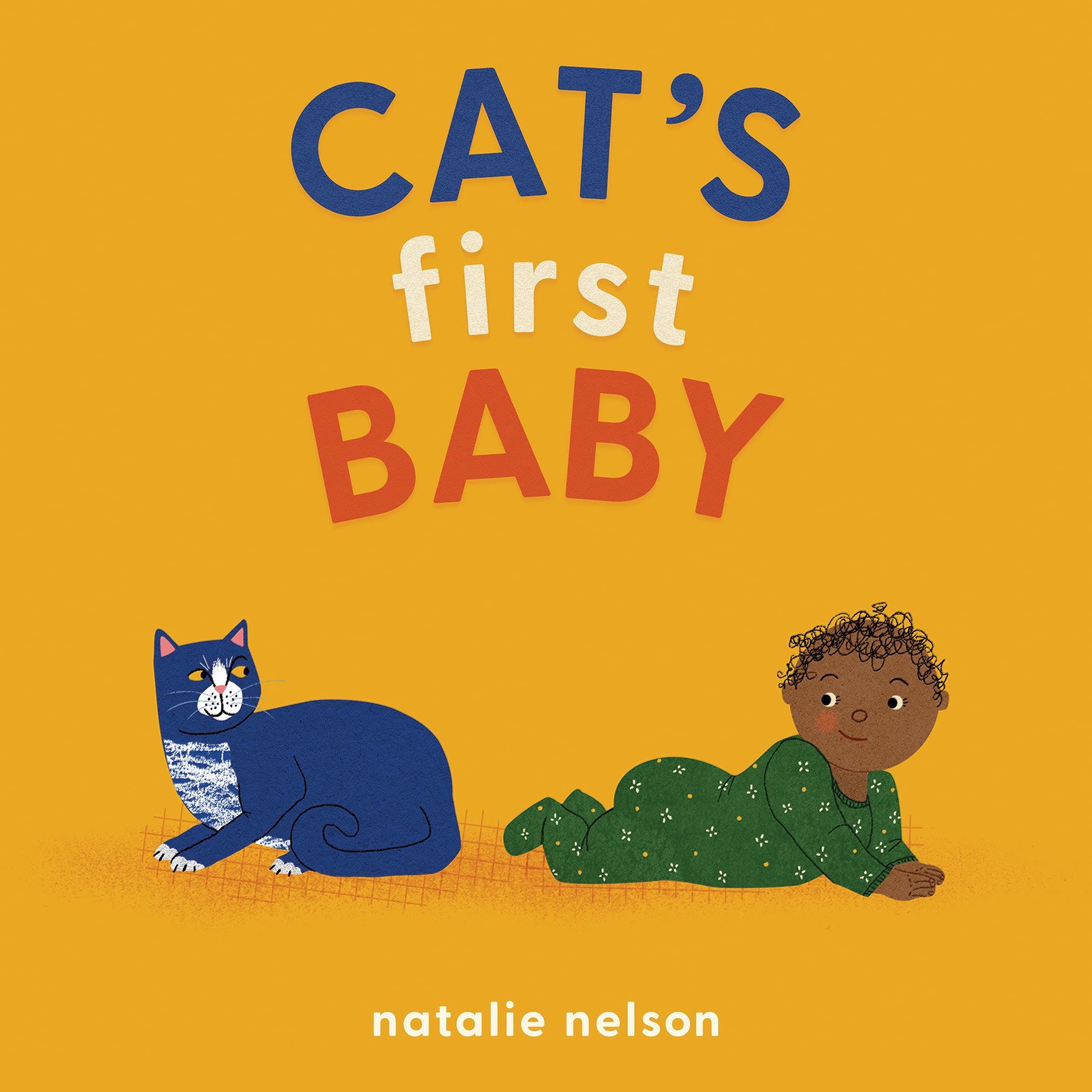 Cat's First Baby by Natalie Nelson
A cat is trying to figure out if the new baby is a cat, too! The baby doesn't meow or smell like a cat but does nap like one. So, does the cat grow fond of the baby? Read to find out! This is a fun and adorable pick for families with cats.
How to Count to ONE: (And Don't Even THINK About Bigger Numbers!) by Caspar Salmon & Matt Hunt
Counting can be scary. So, let's make it less scary with a bossy picture book. There's one rule. You can only count to one. Whether it's whales, baboons, rainbows, or pyramids, you can only count to ONE. The number of objects increases in count, but you have to find and count the things that only exist in 1's. Can you outsmart this book and count to 100?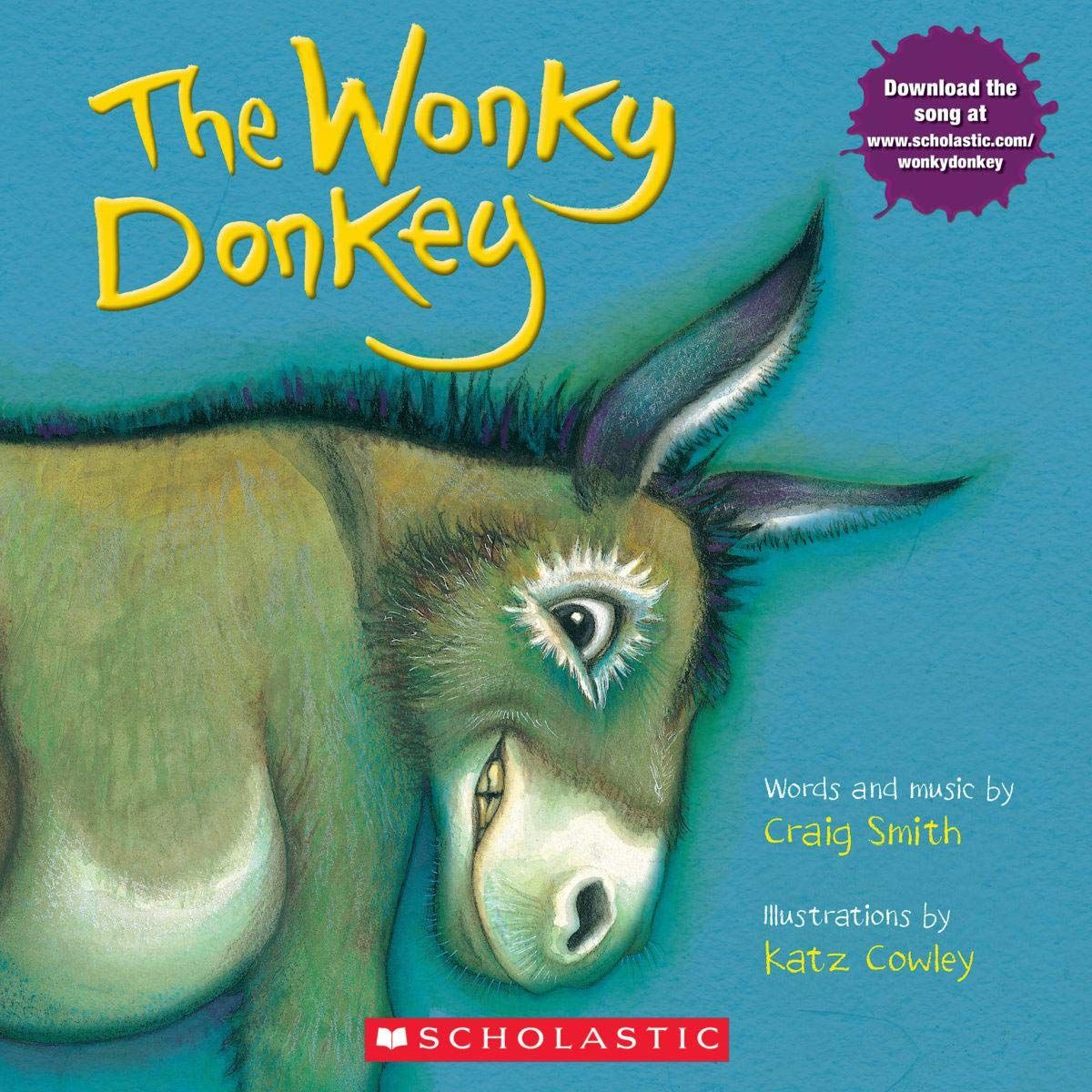 The Wonky Donkey by Craig Smith & Katz Cowley 
This is based on a quirky little song written by Craig Smith as a response to a joke: "What do you call a donkey with three legs?" A wonky donkey, of course! With each trait of the donkey, we add a funny adjective. So we have a stinky-dinky lanky honky-tonky winky wonky donkey with us! But that's not all. Read to know the donkey's full name.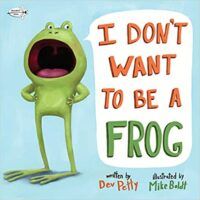 I Don't Want to Be a Frog by Dev Petty & Mike Boldt
Our little frog doesn't want to be a frog. He wants to be a cat, a rabbit, a pig, an owl…anything but a frog! But he can't be any of those things. One, he doesn't have their traits. Two, he simply is a frog. But he changes his mind when a hungry wolf arrives. The wolf likes to eat cats, rabbits, pigs, and owls. But guess what he doesn't like to eat? Frogs! Our little froggie is saved and glad to be a frog.
Funny Picture Books For Kindergarteners & Middle Graders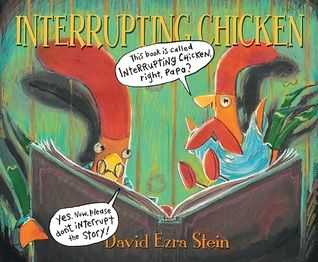 Interrupting Chicken by David Ezra Stein
This hilarious little picture book has a papa chicken trying to read his kid a bedtime story. But the little chicken keeps interrupting him. He tries reading Hansel and Gretel, or Little Red Riding Hood, or even Chicken Little. But the little red chicken jumps in every time so the characters don't suffer. Will Papa succeed in finishing any story without getting interrupted? Only one way to find out!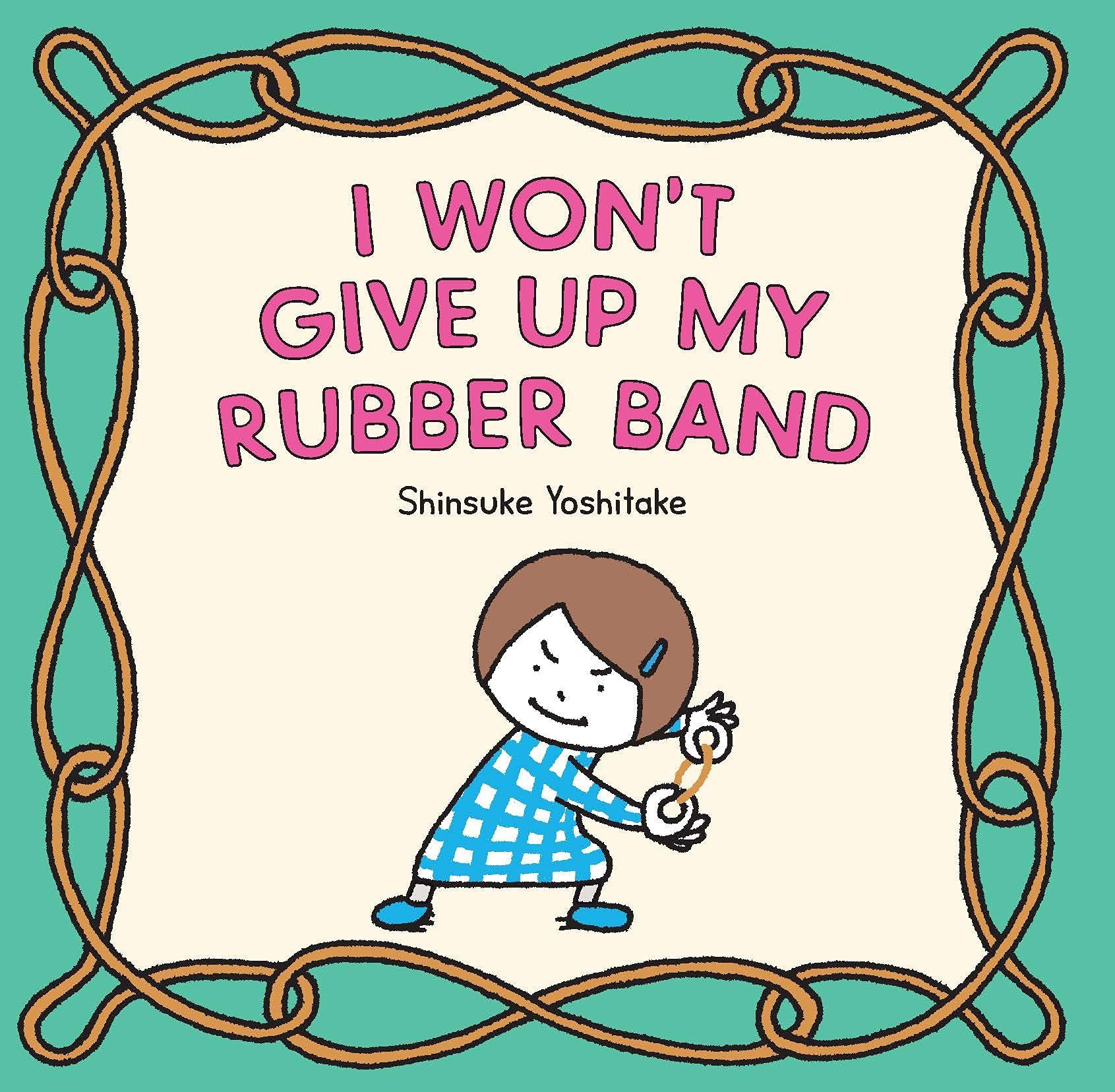 I Won't Give Up My Rubber Band by Shinsuke Yoshitake
You think you know what a rubber band can do? Think again! The little girl in this book finds a rubber band, and she won't give it up. It's her treasure. What can't it do? She will show you all its versatile uses. The illustrations are really fun and interesting. This is a great pick for storytime as it feeds into our inherent wonder and awe.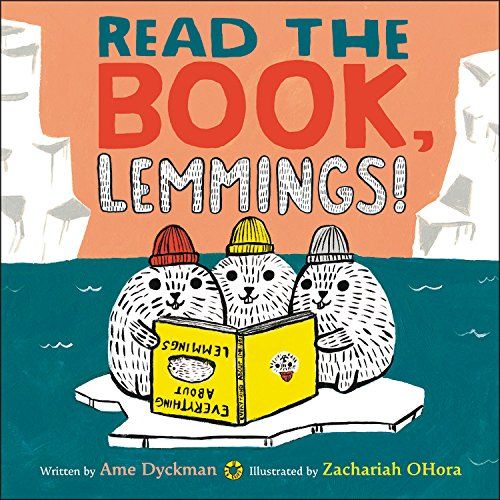 Read the Book, Lemmings! by Ame Dyckman & Zachariah OHora
This is a silly, silly book! Three lemmings are given a book titled Everything About Lemmings. They move around the world, getting into all kinds of trouble. Everyone tells them, "Read the book, lemmings!" But the problem is that they don't know how to read. They finally decide to learn the alphabet and eventually to read. Now they know that lemmings don't jump off cliffs!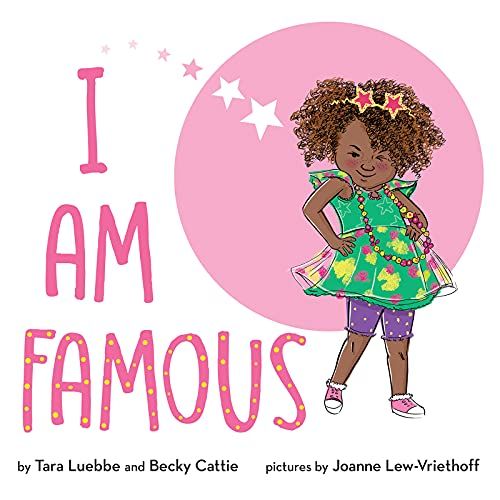 I Am Famous by Tara Luebbe, Becky Cattie & Joanne Lew-Vriethoff
Have you ever wondered what it's like to be famous? Kiely is a diva and knows she's famous. There are things she likes about it, but she also sees how fame comes at a cost. She's going to perform her big song at her grandfather's birthday. But what happens when she messes up? Her lovely fans are loyal and still there for her.
Pacho Nacho by Silvia Lopez & Pablo Pino
Mama and Papa couldn't decide whether they wanted to name their baby boy Pacho or Nacho. So they ask their familia who all have their own suggestions. That's how they end up with Pacho-Nacho-Nico-Tico-Melo-Felo-Kiko-Rico. They teach his little brother Juan to always call his elder brother by his entire name. But what happens when there's an emergency? Pacho-Nacho-Nico-Tico-Melo-Felo-Kiko-Rico is about to fall into the river. Is this really the time to make sure he calls him using his complete name?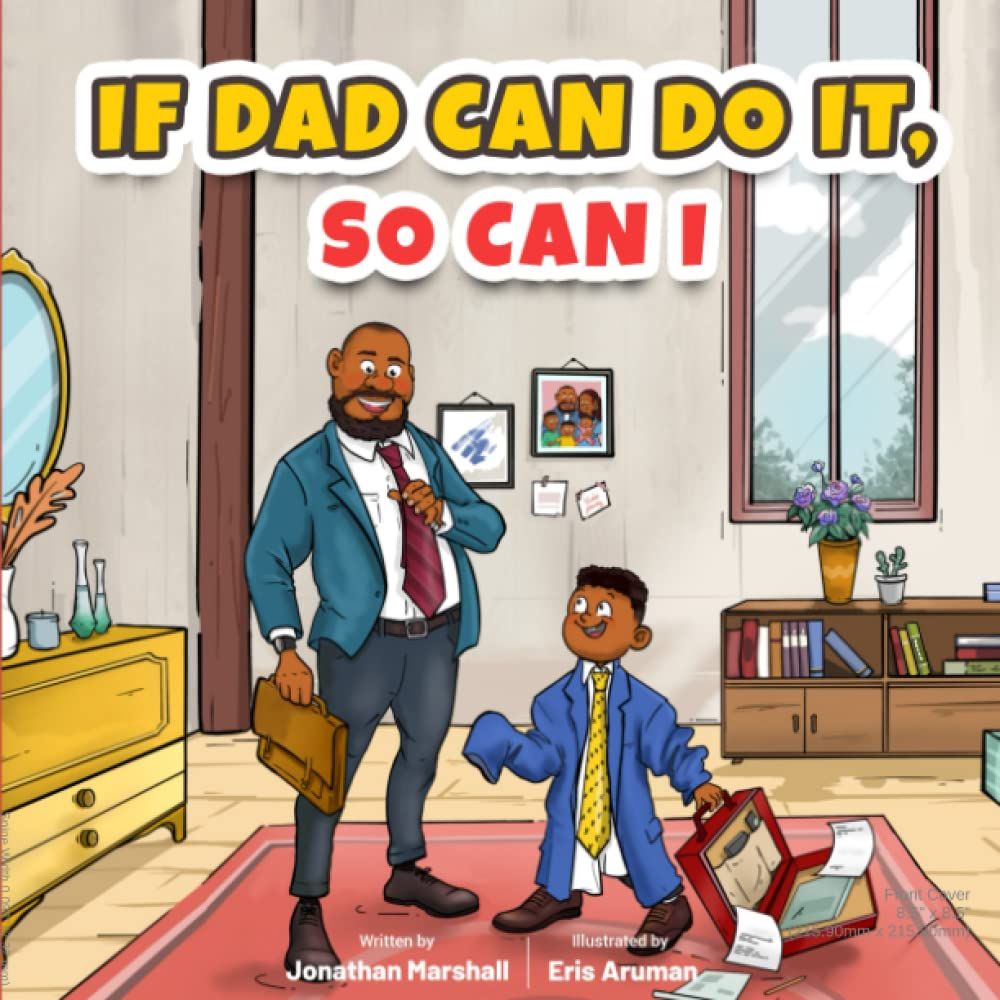 If Dad Can Do It, So Can I by Jonathan Marshall & Eris Aruman
The title of this funny picture book gives away its plot. A little boy wants to do everything his dad does. Dad is his hero. This reminds us how children observe every little thing and learn from their caregivers. They learn from not only what you teach them but also what they see you do.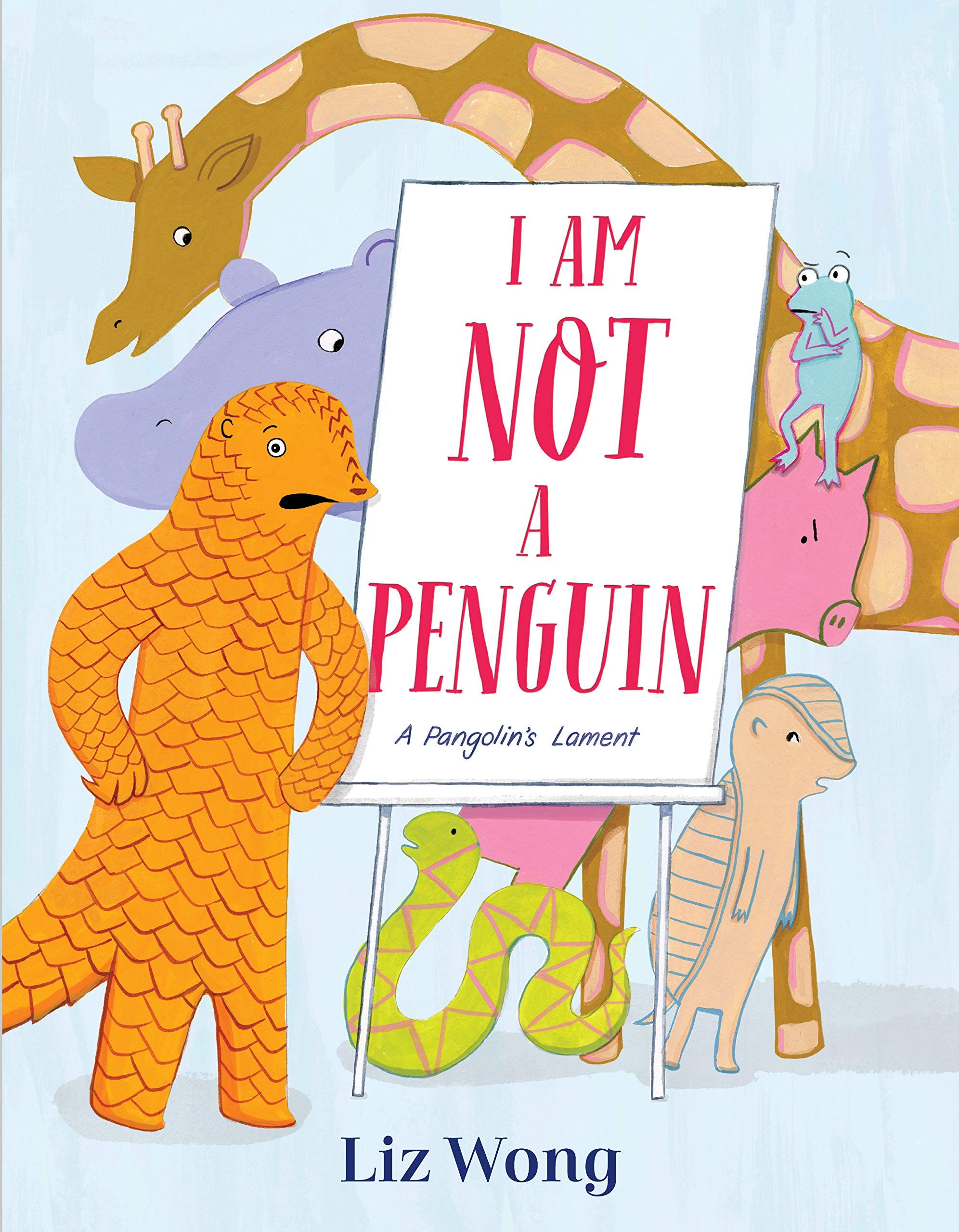 I Am Not a Penguin: A Pangolin's Lament by Liz Wong 
Do you know what's a pangolin? The sound it makes is similar to "penguin." Everybody loves penguins (guilty!) but doesn't even know what pangolins are. So, let's let them have some time on the page. Watch this pangolin explain what he is while the other animals try to compare him to the animals they are aware of. When an actual penguin shows up, the animals leave to surf with him. The pangolin is all alone until a little kid decides to learn more about him.
Lacey Walker, Nonstop Talker by Christianne C. Jones & Richard Watson 
As a kid who was a nonstop talker, I relate to this one hard. Lacey Walker loves to talk. She loves it so much that she doesn't listen to what anyone else has to say. One day, she loses her voice. She has no choice but to listen. As she gets quieter and pays attention, she notices everything she's been missing out on. She's surprised to know that her best friend is funny, finishes her homework on time, and ends up watching a movie with her brother. She gets her voice back eventually. She still loves to talk and does it often, but she also tries to listen from time to time.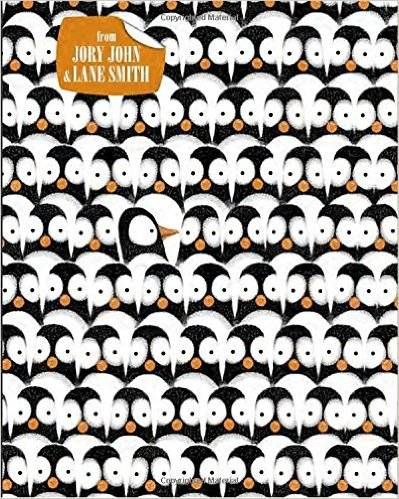 Penguin Problems by Jory John & Lane Smith
The plot of this book can be summed up in one line: a penguin enters and complains a lot. It will make you giggle. Antarctica is freezing, the ocean is salty, waddling looks silly, and all penguins look the same. Or at least that's what our complaining penguin thinks. A walrus enters and reminds the penguin that it's alive and loved. The penguin appreciates this for a minute and goes back to good old complaining.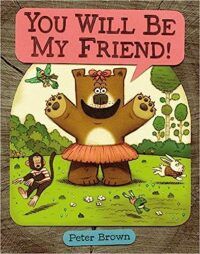 You Will Be My Friend! by Peter Brown
Lucy wants to make a friend! She tells her mother that the forest is filled with fun critters, so surely one of them would want to be her friend. But the journey is harder than it seemed. She tries to play with the frogs but jumps into the pond to splash all the water out. She tries to have lunch with the bees but ends up eating honey from their nest. We all know it's hard to make a new friend. Does Lucy do it? Read to know!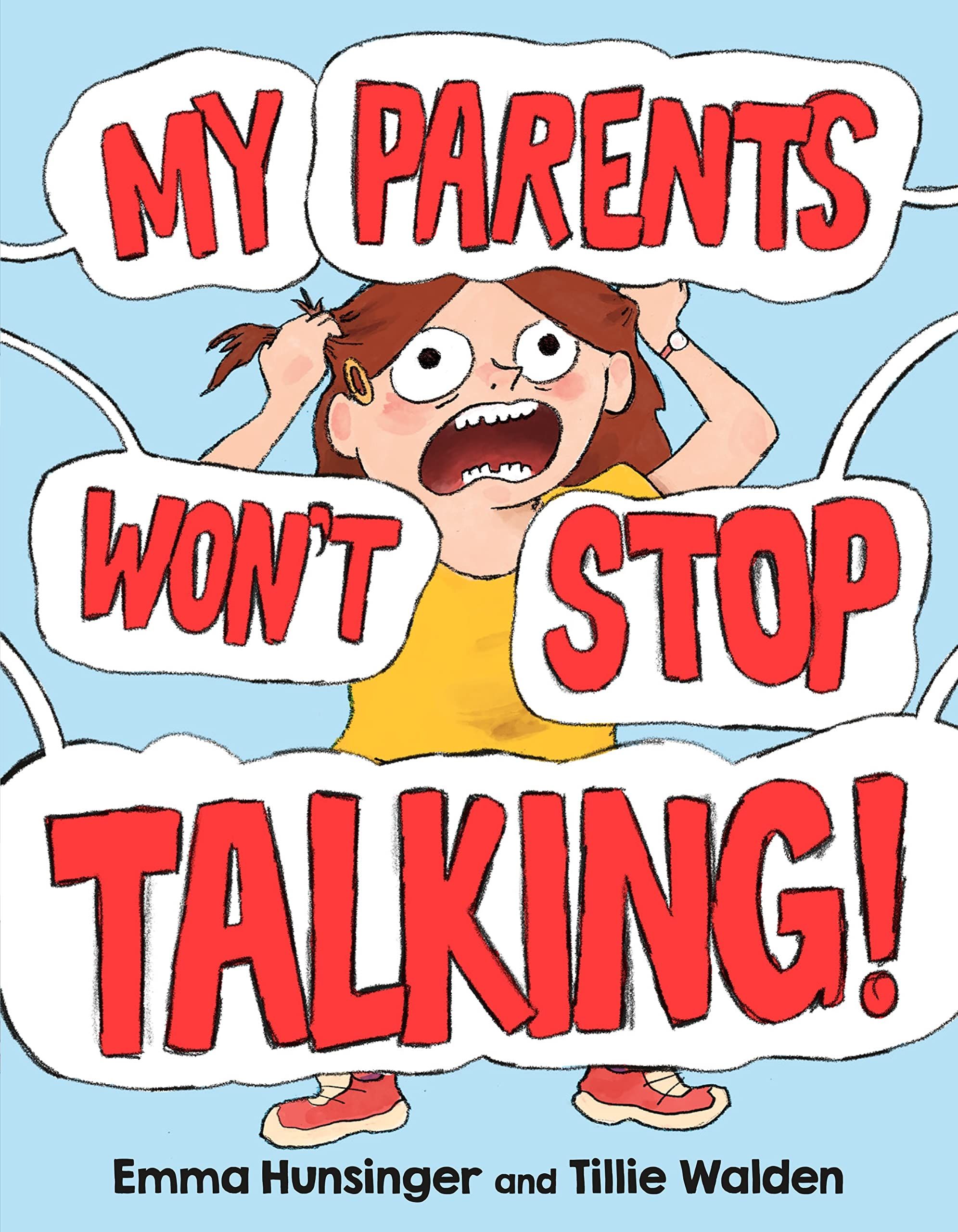 My Parents Won't Stop Talking! by Emma Hunsinger & Tillie Walden
This hilarious picture book is definitely going to make you laugh out loud. Molly just wants to go to the park, but her parents run into the neighbours — ugh! Her moms won't stop talking to the neighbours, and she's just so bored. She's impatient and dramatic. It's so fun to see adult conversations through a child's eye and everything she'd rather be doing than standing there and listening to them talk.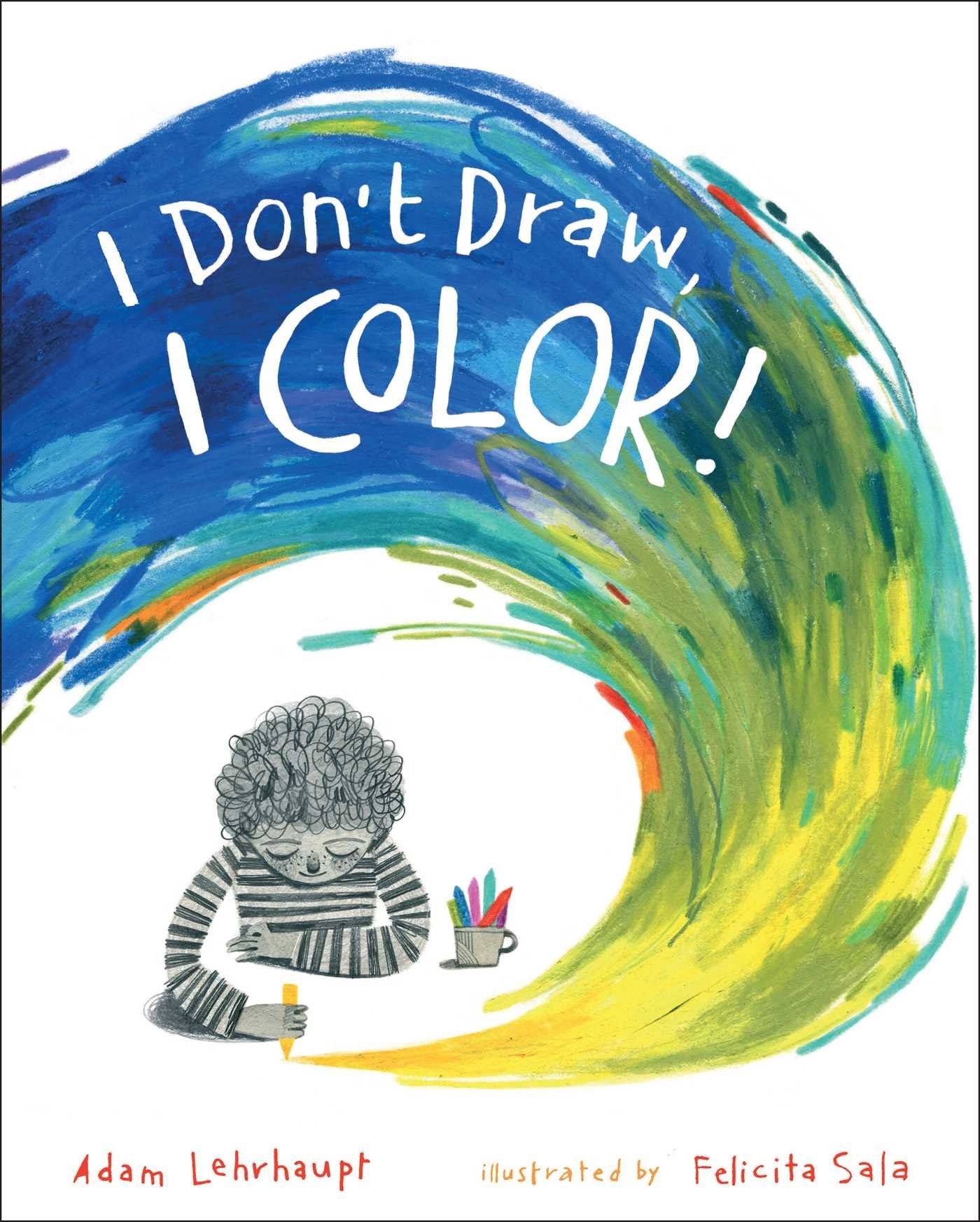 I Don't Draw, I Color! by Adam Lehrhaupt & Felicita Sala
This book starts off funny and ends on a heartwarming note. A kid tries to draw, but the drawings look wonky and funny. So, he decides to express himself with colors instead. Because with colors, he can show his emotions, and it doesn't have to look perfect. He also learns that he can be a jumble of emotions at once and show this through coloring.
Don't Touch My Hair! by Sharee Miller
Everyone wants to touch Aria's hair. There is no escaping it, no matter where she goes. Someone wants to touch her hair under the sea, in the jungle, and in space. She is chased by a mermaid, monkeys, and poked by aliens. She's had enough! She speaks up for herself and learns to draw boundaries. People need to ask permission before they can touch her hair, and she gets to decide if she doesn't want them to.
If you liked this list of funny picture books and can't have enough of the laughs, also check out 20 Must Read Funny Kids' Books and 10 Funny Books For Preschoolers.