This content contains affiliate links. When you buy through these links, we may earn an affiliate commission.
If you're anything like me, you don't need a reason to buy stationery, but having a reason to do so certainly helps! With Halloween just around the corner, what better excuse — sorry, I mean, reason — to surround yourself with cute and practical Halloween stationery, notebooks, notepads, pens, and more? Even if you already have enough stationery — is that even a thing — you probably don't have enough Halloween stationery or, let's face it, new Halloween stationery. So now is the right time to stock up.
After all, even if you're not a student or a teacher (or someone who requires stationary for their work), you never know when inspiration may strike, so it's better to be prepared. From notebooks to pencils and journals, I looked up the prettiest Halloween stationery items to fill up your office of dreams. And, if you're the type who likes a bit of DIY, I even added a few printable options for you!
Halloween Notebooks And Journals
If you've ever wanted to own a seasonal witchy notebook, this one screams Halloween (pun intended). $22.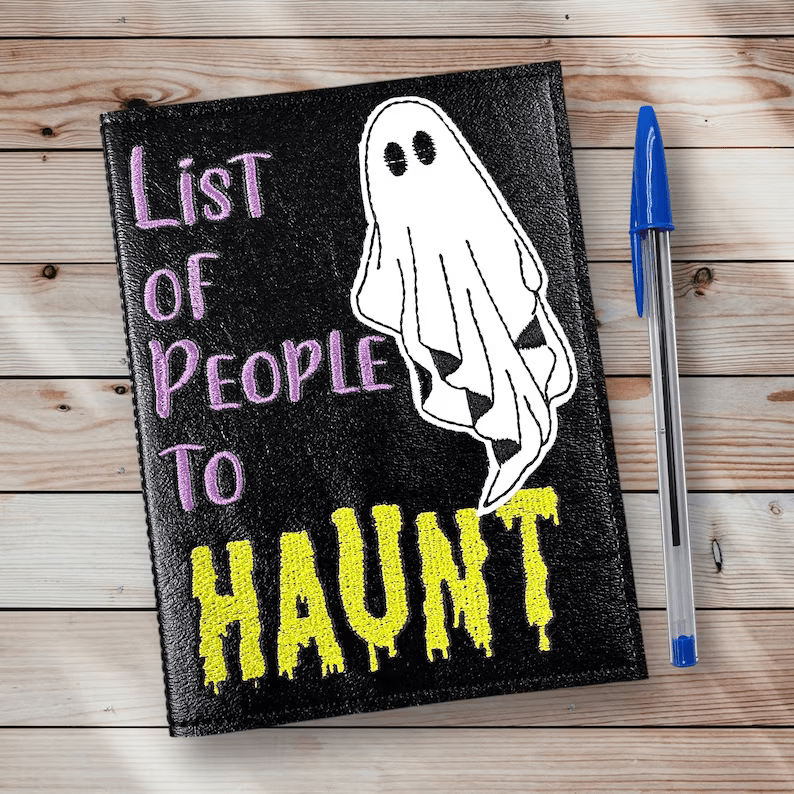 I truly enjoy collecting stuff with Sheet Ghosts, so this notebook is right up my alley — fun but with a hint of a threat to it. $11.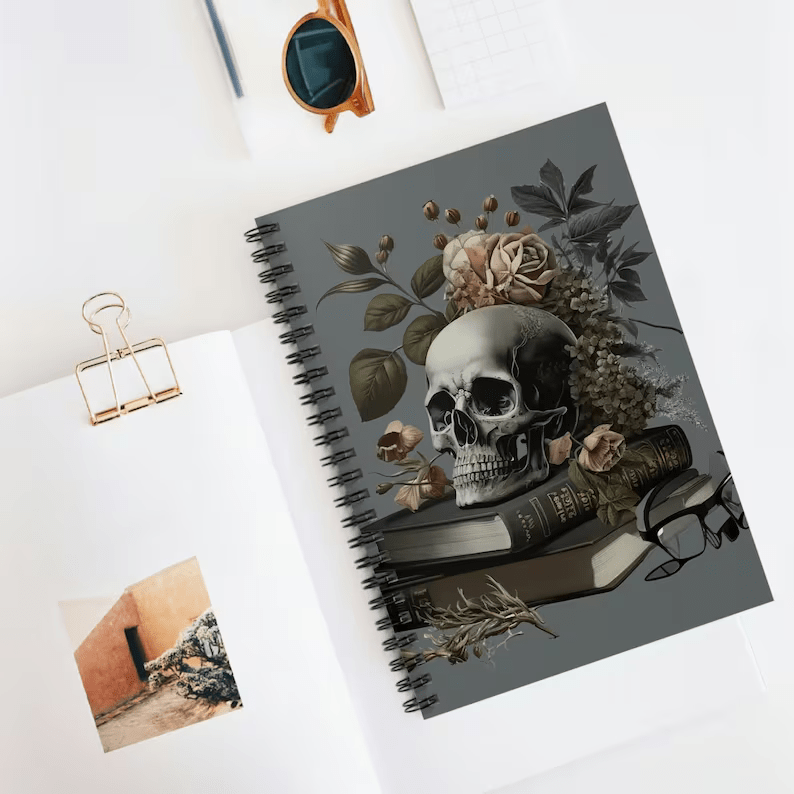 This notebook has a handy spiral spine but a more gothic look to it. $20.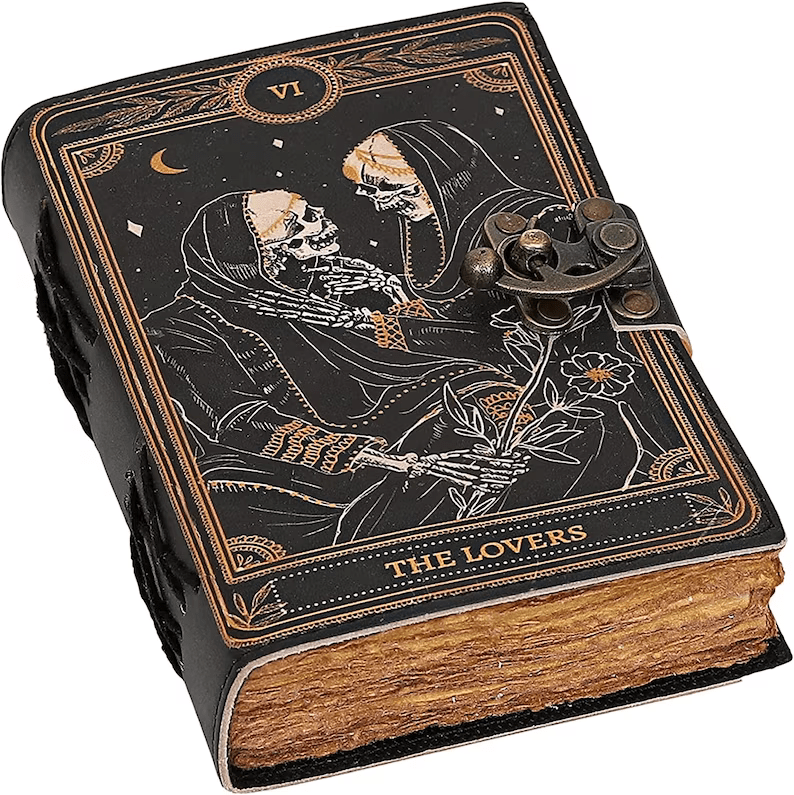 If you want a journal to obsess over, let me direct you to this amazing leather-bound one, with the tarot card The Lovers as its cover. Gorgeous. $18.
Halloween Letter Writing Sets
I know not many people write letters anymore, but isn't this beautiful set just a fantastic way to (re)start? $9.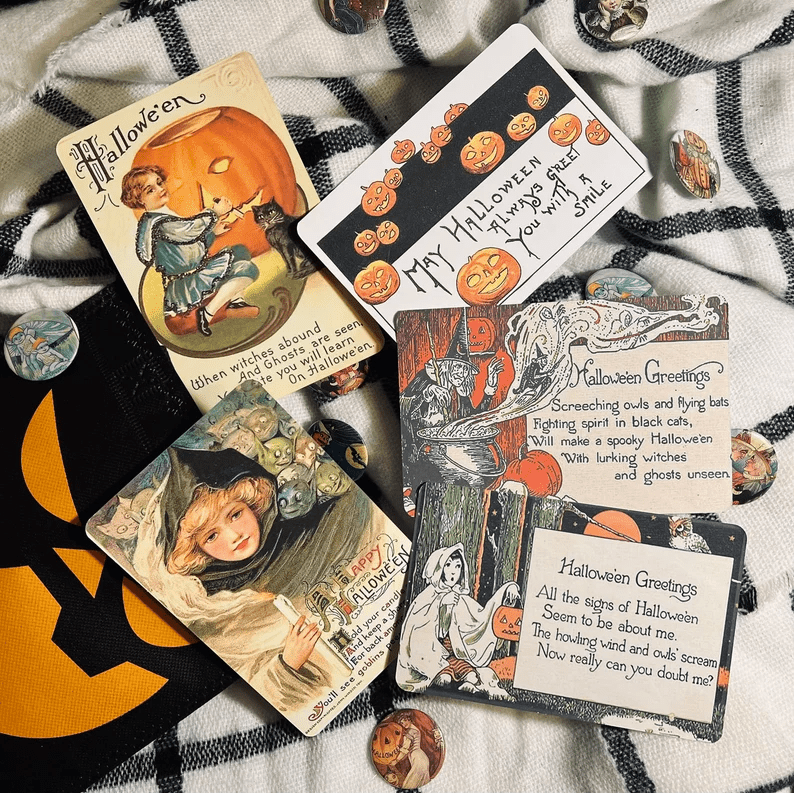 And if you always enjoy sending seasonal greetings, these postcards are a great option! $8.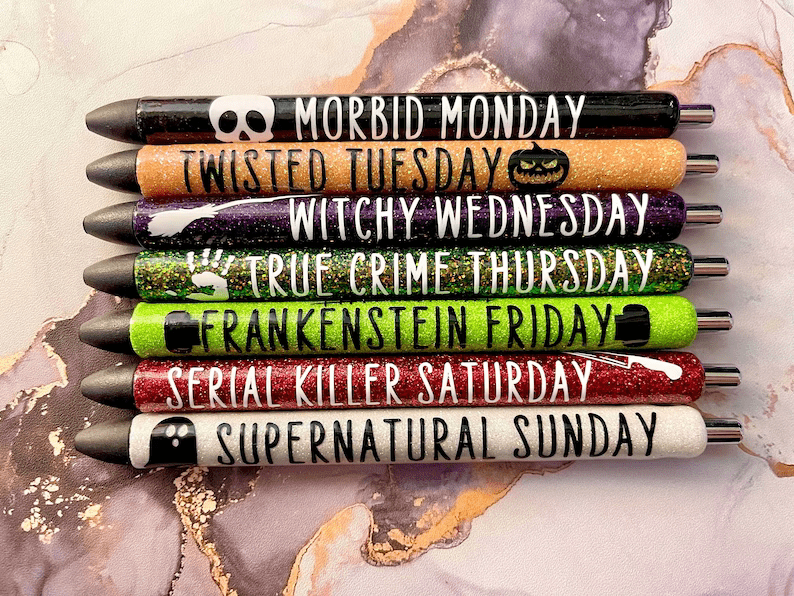 And if you really need a different pen for each day of the week, we've got you! $13.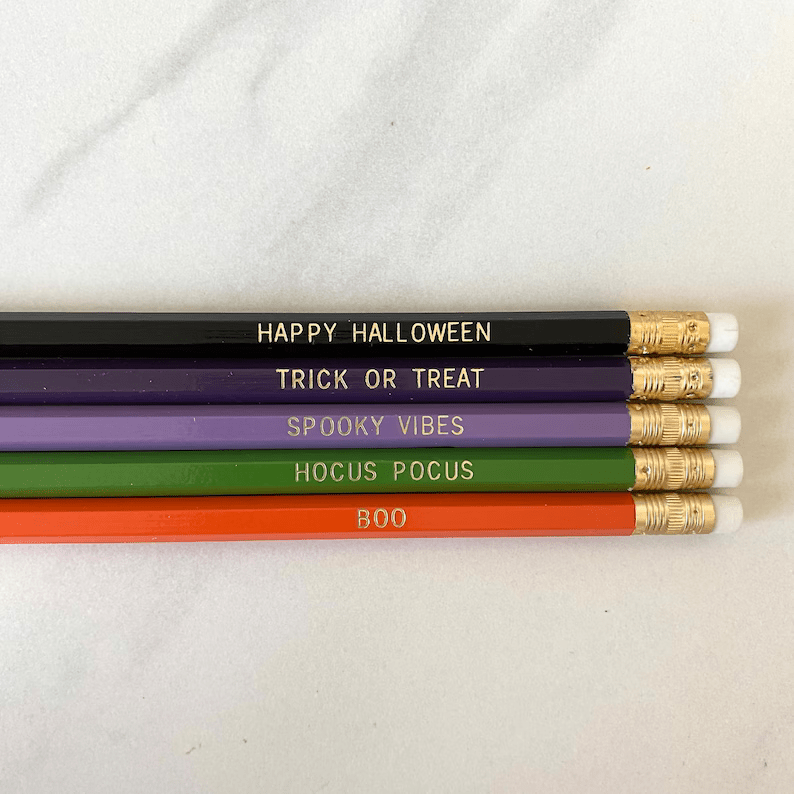 These pencils look simple, but they will make a great Halloween addition to any stationery set. $10.
Halloween Paper clips And Erasers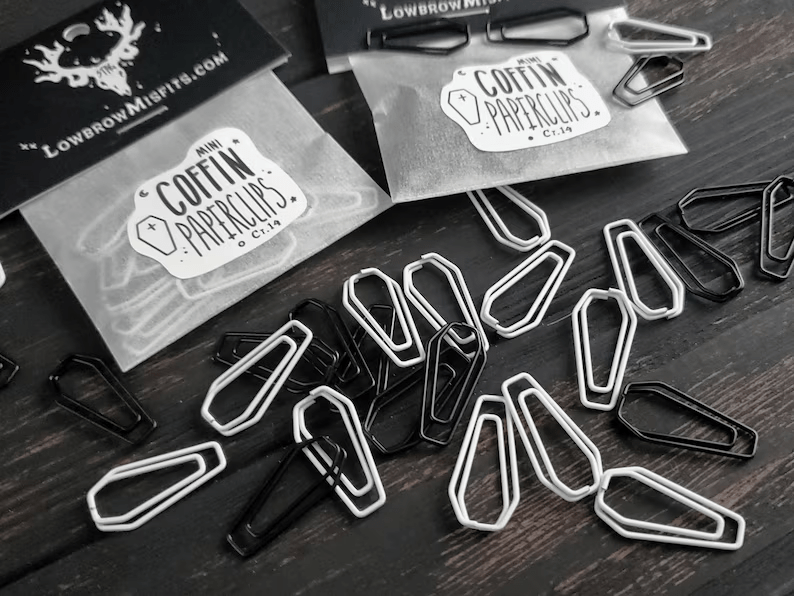 Coffin paper clips aren't just fun, they are a must! $6.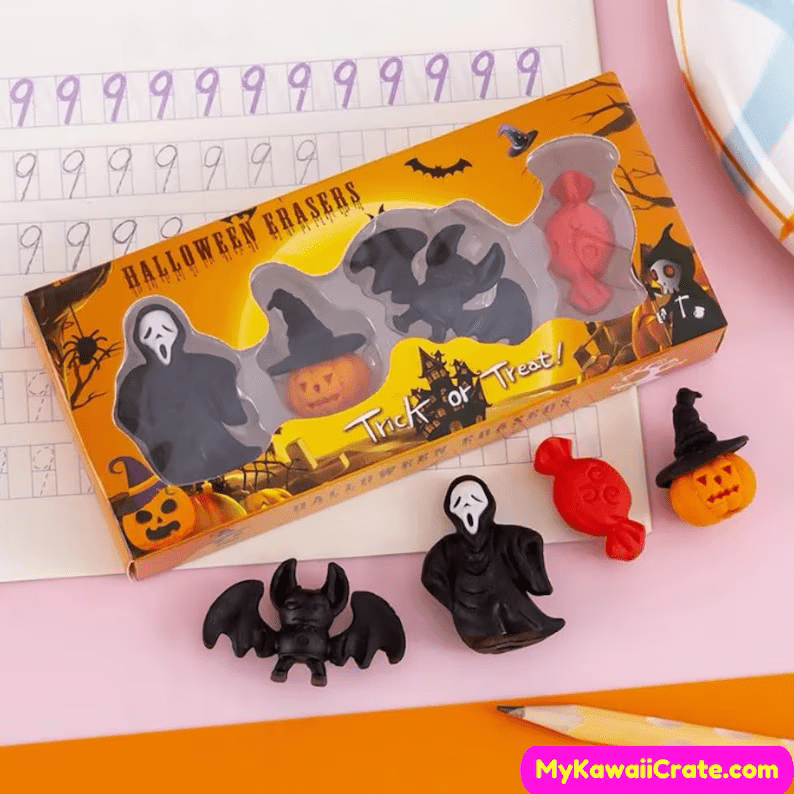 If you liked the Halloween-themed pencils above, you need to match them with these cool erasers. $7.
Printable Halloween Stationery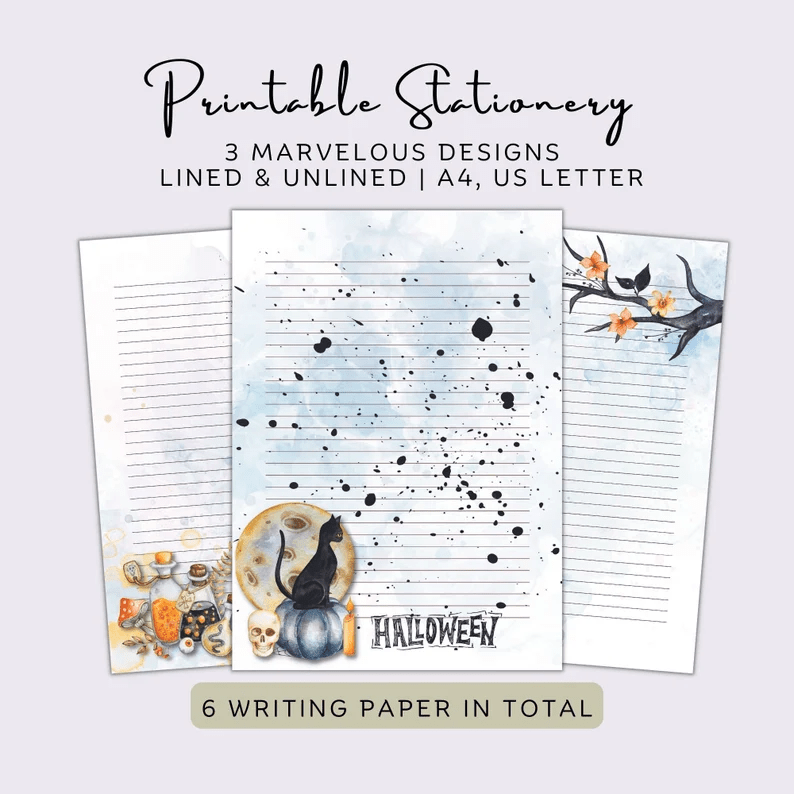 This is a letter set, and it comes with three different designs. For those who prefer a lighter Halloween look. $5.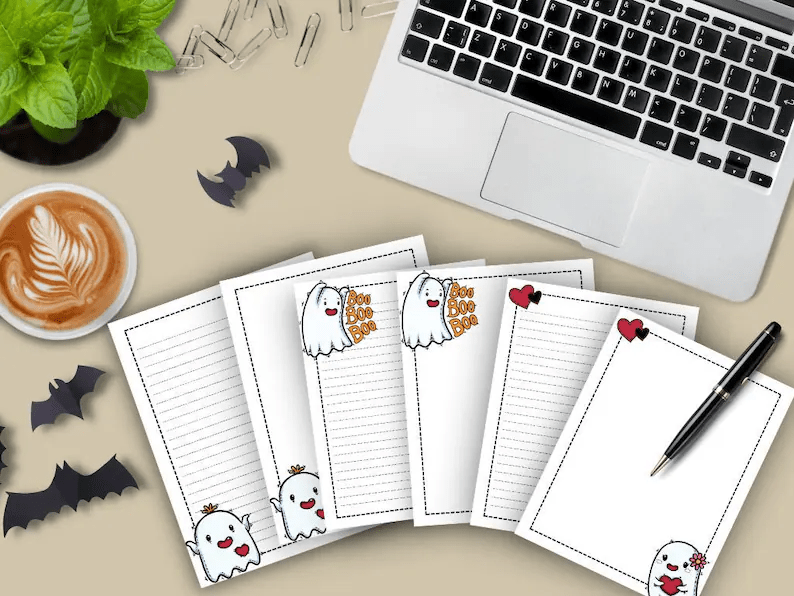 As I mentioned above, I love "sheet ghosts" and am, therefore, absolutely obsessed with these printable notepads. $2.
---
Can't get enough of Halloween sets? Great, because we got more! Like these paper goods and these bookish Halloween decorations!