This content contains affiliate links. When you buy through these links, we may earn an affiliate commission.
I was so close to having 13 books for October, but alas, I could not make this post feel extra October-y for the sake of telling you about as many great releases as possible. So below, you'll find 14 new mystery, thrillers, and a true crime October release that fit a variety of tastes in the crime genre.
You can follow an archeologist investigator, there's a police procedural in Mumbai, a returning to their small-town PI, and there's also an elderly Jewish PI in LA. There are a few historical fiction titles: an amateur sleuth who is a doctor in the late 1800s, an ex-cop turned PI in the '50s, and a baroness in the early 1800s solving a murder at a theater!
For true crime readers, there's a dive into the history and evolution of forensic science. YA fans have a suspenseful mystery about a teen who has only ever been on the run and finally decides to find the truth about the past. There's also an amateur sleuth in Louisiana, a small town with secrets (it must be law that small towns have secrets!), and a translated French legal mystery.
So many options! Grab one. Grab them all. Cozy up this October with a new mystery and sharpen your mystery-solving skills.
Blood Sisters by Vanessa Lillie
For fans of mysteries about archeologists, missing person cases, and returning home!
Syd Walker works in Rhode Island for the Bureau of Indian Affairs as an archeologist. But her life used to be in Oklahoma, the hometown she escaped over a decade ago. Now, with her sister missing and the discovery of a skull near a crime scene from her childhood, Syd has to return home…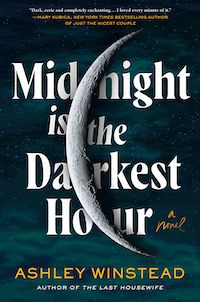 Midnight Is the Darkest Hour by Ashley Winstead
For fans of Southern gothic thrillers, the author of In My Dreams I Hold A Knife is back with a new thriller!
Ruth Cornier is the daughter of a preacher in the small town of Bottom Springs in Louisiana. It's a town where people are raised to fear God and the Devil, and there's also the vampiric story of the Low Man who preys on sinners in their sleep. The discovery of a skull in a swamp throws Ruth and an old friend into investigative mode, hunting for the town's true evil…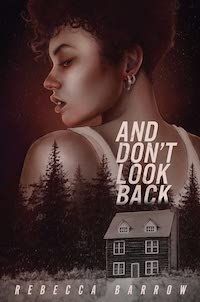 And Don't Look Back by Rebecca Barrow
For fans of suspenseful YA with a teen always on the run!
Harlow Ford has only known a life of having to hide, moving from town to town to run away from something with her mom. She's never been told why. Then, they're in a car accident that kills her mother. Now Harlow has her mom's final words as instructions: go to the safe deposit box and never stop running. But Harlow finds new information in the safe deposit box about her mom's past life and a relative, so what if she stops running and digs deeper…?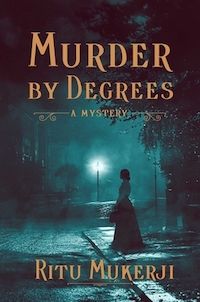 Murder by Degrees by Ritu Mukerji
For fans of historical mysteries and amateur doctor sleuths!
Philadelphia, 1875. Professor and anatomist Dr. Lydia Weston will be doing a lot more than just teaching this term at the Woman's Medical College of Pennsylvania. It's a murder mystery, so of course it's because a patient is found murdered and she must help solve the crime — especially since her own life will soon be in danger…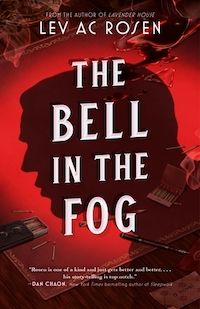 The Bell in the Fog (Andy Mills #2) by Lev AC Rosen
For fans of historical mysteries with an ex-cop turned PI!
San Francisco, 1952. Andy Mills has left the police force and is now officially a PI, but his new business is struggling. Which is why when an old flame shows up with a blackmail case, Andy goes against his desire to say no and instead thinks of his bills and takes the case. It, of course, is far from the simple, quick case Andy assumed, and soon he's back in the world of the Navy…
If you want to start at the beginning, pick up Lavender House.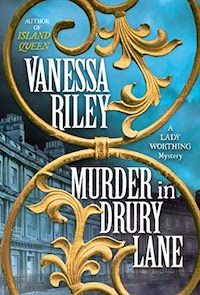 Murder in Drury Lane (Lady Worthing Mysteries #2) by Vanessa Riley
For fans of historical mystery series and murder mysteries set in a theater!
Lady Abigail Worthing had zero expectations of love in her marriage of convenience, but it does come with the perks of an absent lord and a box at the theater. Which is how she's in attendance when the theater is pierced by a scream upon a murdered man being found backstage. Abigail and her curmudgeonly neighbor, also in attendance, rush to see what is happening and thus find themselves entering the world of amateur sleuthing.
If you want to start at the beginning of the series, pick up Murder in Westminster.
The Death of Us by Lori Rader-Day
For fans of suspense, small-town settings, and secrets coming out!
The night Ashley Hay abruptly handed her baby over to Liss Kehoe was the last time Ashley was seen. Now, 15 years later, her car has been found in a pond, but there's still no sign of Ashley. What happened that night, and who in this small town is keeping secrets?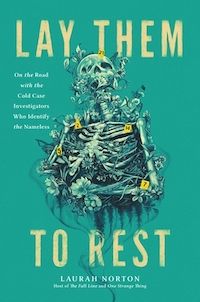 Lay Them to Rest: On the Road with the Cold Case Investigators Who Identify the Nameless by Laurah Norton
For readers of true crime, forensic science, and cold cases.
Laurah Norton, podcast host of The Fall Line, takes a deep dive into the history and evolution of forensic science, the way identification methods have changed throughout history, and a look at various John and Jane Doe cases.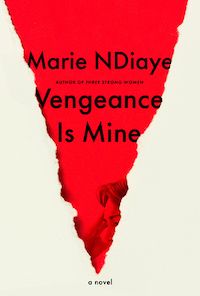 Vengeance Is Mine by Marie NDiaye, translated by Jordan Stump
For fans of legal mysteries and translated mysteries!
Maître Susane is a lawyer in her 40s whose biggest problem at the moment is that her undocumented housekeeper behaves in ways that make her think she dislikes her. That is until a man she vaguely remembers meeting once, Gilles Principaux, wants her to represent his wife — the case being to defend Gilles' wife from the murder of her children. Slowly, Susane's life begins to unravel…
One Puzzling Afternoon by Emily Critchley
For fans of reading dual timelines, missing person cases, and forgotten secrets!
For 67 years, Edie Green has kept a secret. The problem is that she's now in her 80s and can't remember the secret. That's the 2018 timeline. In the 1950s timeline, we watch 15-year-old Edie meet and befriend Lucy Theddle, a girl with a secret who will eventually go missing…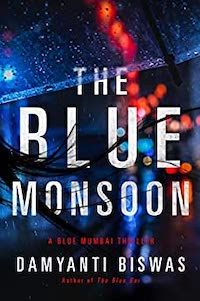 The Blue Monsoon (Blue Mumbai #2) by Damyanti Biswas
For fans of procedurals and murder mysteries!
Senior Inspector Arnav Singh Rajput finds himself with a complicated case in a Mumbai temple: on the steps of a Kaali temple, a grisly murder of a man looks like a ritual murder, with symbols carved on his flesh. Complicating the case further, a video of the murder is uploaded to an influencer's social media account! And that's before more bodies turn up, and a threat is made against Arnav's wife…
If you want to start at the beginning of the series, pick up The Blue Bar!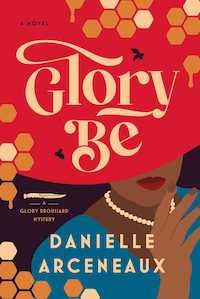 Glory Be by Danielle Arceneaux
For fans of the start of an amateur sleuth series with an older protagonist!
Glory Broussard is a small-time bookie in Lafayette, Louisiana, with hours set after church on Sunday at the local coffee shop. This is where she is when she finds out that a nun, who is also her best friend, has been found dead. Refusing to accept the police's belief that it was a death by suicide, Glory wrangles her daughter, a NY lawyer, to help her investigate.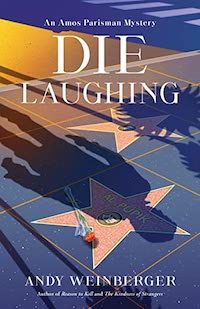 Die Laughing (Amos Parisman Mysteries #4) by Andy Weinberger
For fans of elderly, Jewish PIs working in L.A.!
Amos Parisman is a Jewish gumshoe in L.A. with a new case: a legendary late-night comedian was murdered in his home. Complicating the case is that the police are pointing at his old partner. The problem is he's now elderly, and his memory is failing — could he have been responsible? Hiring Parisman will certainly get answers!
If you want to start at the beginning, pick up An Old Man's Game.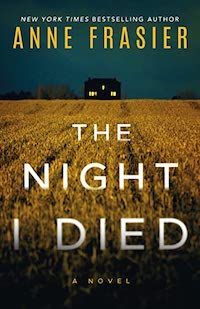 The Night I Died by Anne Frasier
For fans of stories about PIs and returning home to solve a case and face the past!
Olivia Welles is a PI in Venice, California, having fled her small town. But she's called back home to Kansas by Bonnie Ray-Murphy, who survived a car accident that Olivia's mother died in. It's why she answers that call. And maybe also why she agrees to return home where Bonnie is incarcerated, accused of murdering her third child. Is Bonnie the horrific child-murdering mother she's accused of, or has Olivia returned home to something else?
---
As always, you can find a full list of new releases in the magical New Release Index, carefully curated by your favorite Book Riot editors and organized by genre and release date.
Can't get enough mystery, thrillers, and crime books? We've got you covered!