This content contains affiliate links. When you buy through these links, we may earn an affiliate commission.
It's hard to believe the first day of fall approaches, as the current heat index as I'm writing this is in the 100s! Wow, am I looking forward to fall and the temperature cooling down. At this point, I'm looking forward to winter, too!
By now, I imagine most kids are back in school if they're old enough to attend. My daughter's school started at the beginning of August, and I'm happy to report that she is loving kindergarten. I hope everyone has an equally enjoyable back-to-school experience. I typically dreaded returning to school. After a slower summer in terms of new children's book releases, September is off with a bang. My picks for must-read September children's book releases include many lovely books about activism, community, hope, and celebrating identity.
Interestingly, two of my September middle grade picks involve therapy dogs (Something Like Home and The Vanderbeekers Ever After), and two of my September picture book picks feature Indigenous activist Autumn Peltier (Autumn Peltier, Water Warrior and Imagine a Garden). There is also lots of poetry in my picture book and middle grade choices. While this is always true, it was especially hard to narrow this list of September children's book releases down to 12 titles. They are all, at times, beautiful, moving, innovative, and fascinating. There's something for every reader!
September Children's Book Releases: Board Books
Copy That, Copy Cat!: Inventions Inspired by Animals by Katrina Tangen and Giulia Orecchia (September 5; Barefoot Books)
I love a good, clever STEM children's book, and this interactive board book is one of the better ones I've read. The book explores how inventions mimic animals with rhyming riddles, peek-throughs, lift-the-flaps, and vibrant illustrations. Children can learn how flippers were designed to mimic frogs, how planes emulate birds, and more. Back matter includes a definition of biomimicry and more lift-the-flap learning fun. It's also a really sturdy board book that can hold up to a lot of reading.
September Children's Book Releases: Picture Books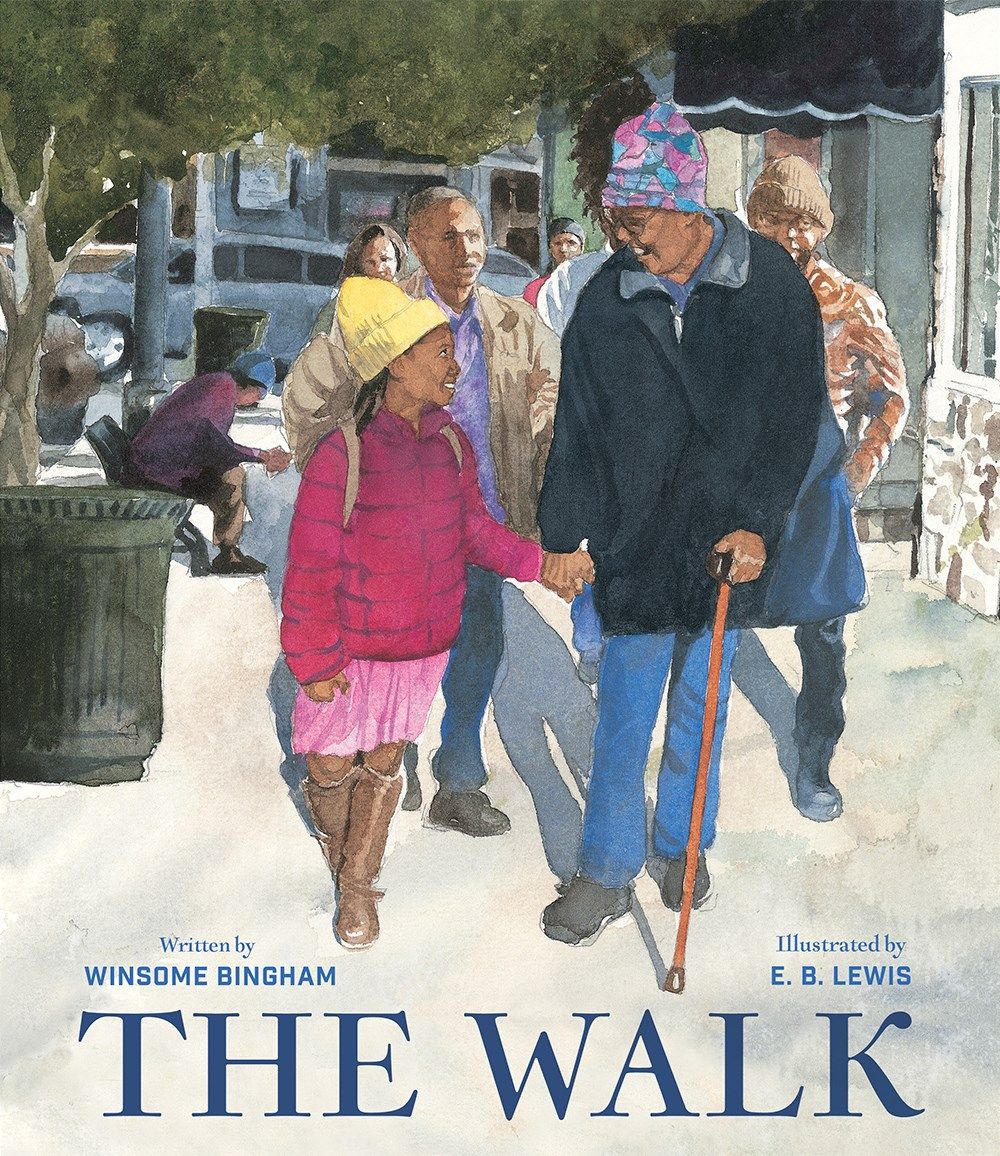 The Walk by Winsome Bingham and E. B. Lewis (September 12; Abrams Books for Young Readers)
A young girl and her grandmother are going on a very important walk today: a walk to vote. On the way, they collect neighbors and community members, all eager to cast their votes. Like a "school of fish," they walk the busy streets, hand in hand, to the girl's school where the adults cast their ballots. This is a beautifully illustrated, heartwarming picture book about community, hope, and the importance of voting. Characters are predominantly Black, brown, and Asian, and many are disabled and illustrated with mobility devices, including the grandmother. This is a vital picture book to discuss voting with kids.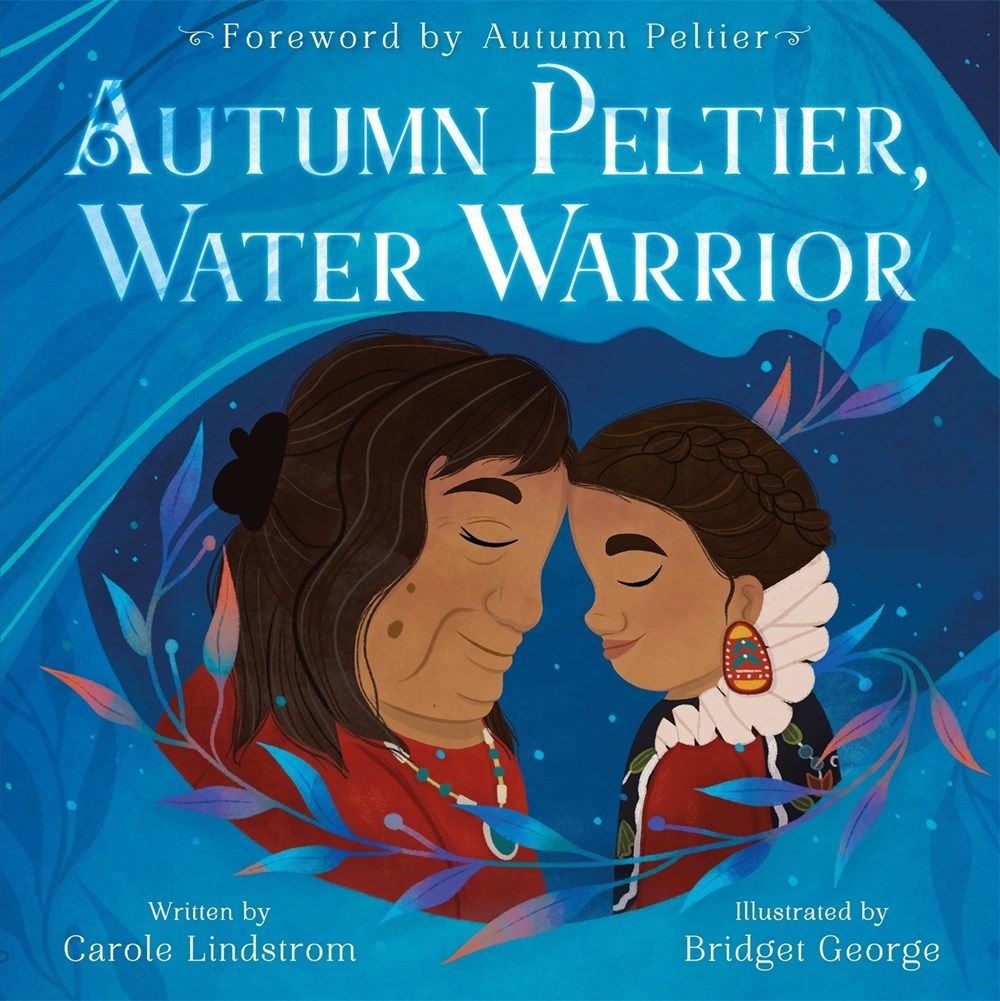 Autumn Peltier, Water Warrior by Carole Lindstrom and Bridget George (September 19; Roaring Brook Press)
This poetic picture book narrated by water itself honors the Indigenous activist Autumn Peltier and her aunt Josephine. Water recalls how once it was celebrated and cared for by Indigenous peoples, but then more people came who did not care for the water. Grandma Josephine, however, honored the water, spoke out about the need to care for water, and taught children about the importance of water. When she died, Autumn, her great-niece, used her voice to continue Grandma Josephine's work. It's a stunning picture book about the importance of caring for the water and how anyone can stand up and speak out about environmental issues. It's perfect for reading alongside Lindstrom's previous book, We Are Water Protectors.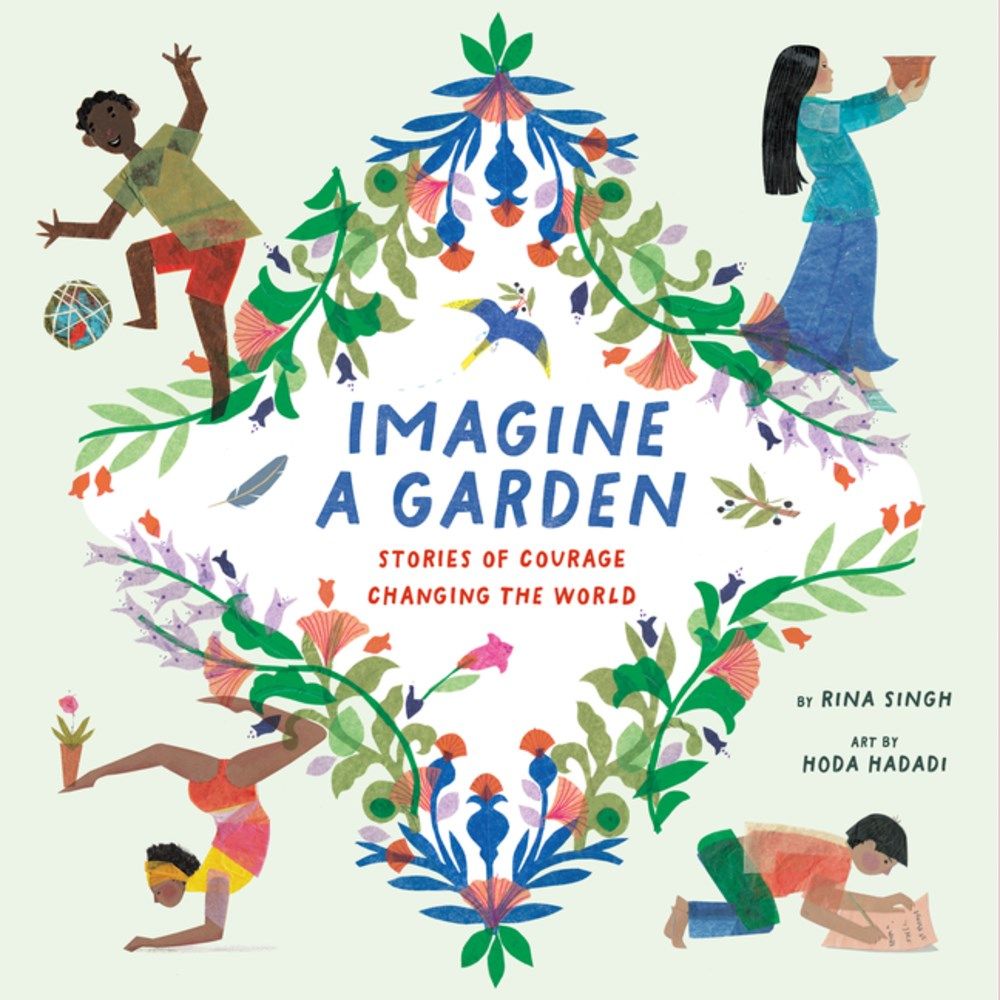 Imagine a Garden: Stories of Courage Changing the World by Rina Singh and Hoda Hadadi (September 26; Greystone Kids)
I teared up several times while reading these seven gorgeous free-verse vignettes that relate true stories of people's compassion and resilience during war, poverty, and hardship. In "A Garden of Grenades," Palestinian mother Sabiha Abu Rahmah uses grenade canisters as flowerpots. In "Imagine," Pedro Reyes creates musical instruments from 6,700 illegal weapons. Singh also writes about Indigenous activist Autumn Peltier, Brazilian gymnast and dancer Tuany Nascimento, and more. Colorful collage illustrations accompany each vignette. Back matter includes more details about the people behind the vignettes. This is ideal for older children, first grade and up.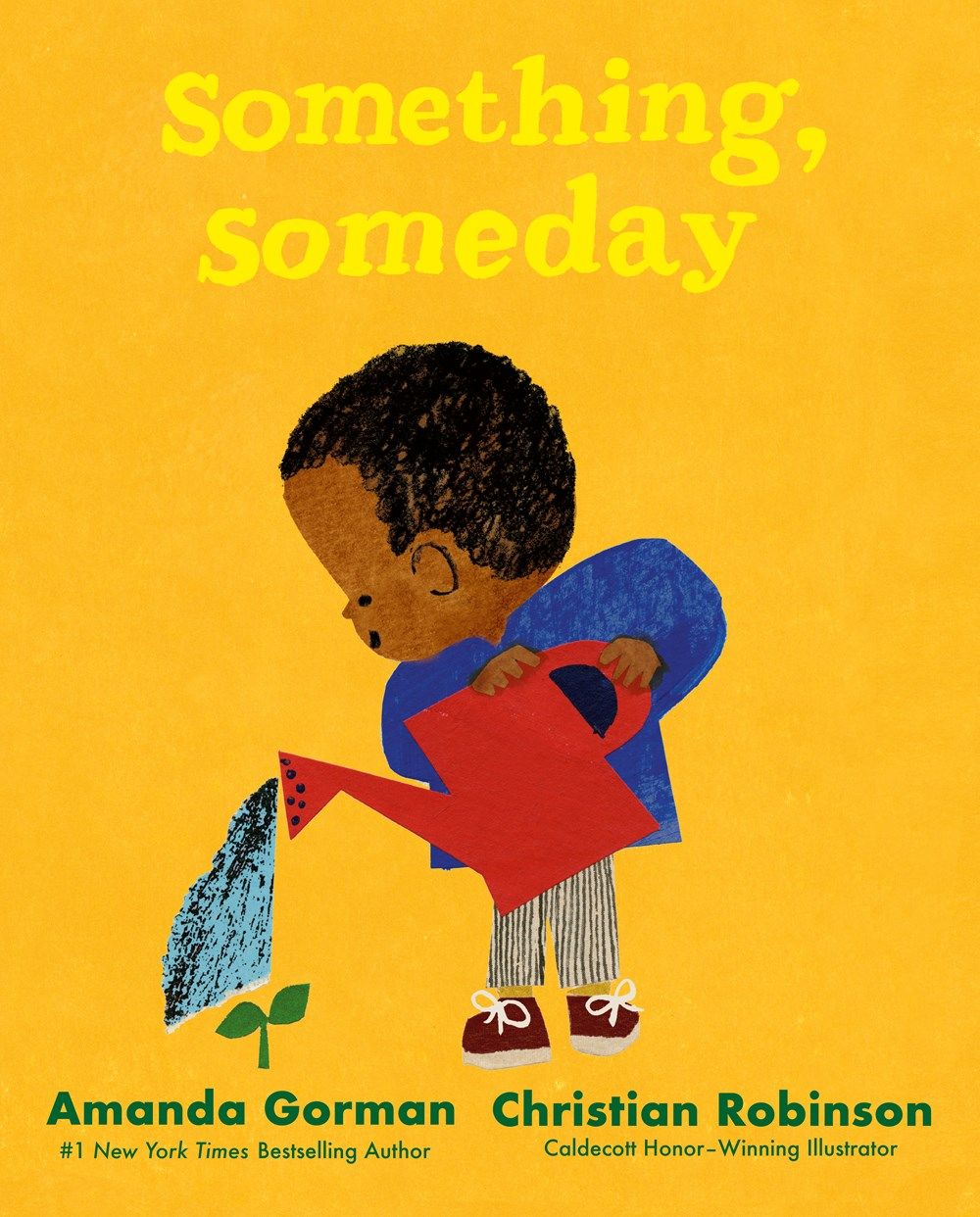 Something, Someday by Amanda Gorman and Christian Robinson (September 26; Viking Books for Young Readers)
Poet Amanda Gorman teams up with award-winning illustrator Christian Robinson in this hopeful picture book about how children can help enact change. "You are told / That this is not a problem," the picture book opens, the illustrations showing a child looking worriedly at a heaping pile of trash on the sidewalk. "You are told that this cannot be fixed," Gorman continues as the boy begins cleaning. Slowly, the child cleans, and eventually, other children join him. It's not easy, but together, they plant a garden, and then the entire community begins to help take care of it. This is a book about how everyone, no matter how young, can make a change for the better by addressing community needs and taking action.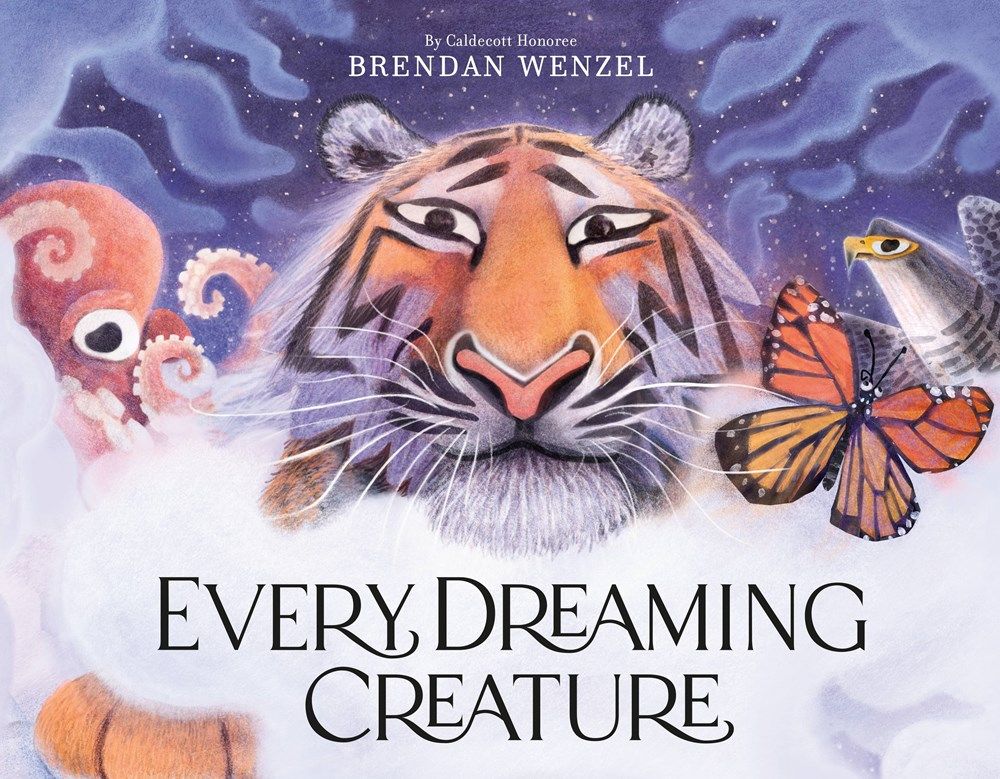 Every Dreaming Creature by Brendan Wenzel (September 26; Little, Brown Books for Young Readers)
Fans of Brendan Wenzel's previous books (They All Saw a Cat, A Stone Sat Still) will love this picture book, which I think is his most beautifully illustrated to date. The narrator dreams they are various animals, including a sleeping salamander, a drifting octopus, a sneaking tiger, and more. In each dream, they're woken up, and when they dream again, they're another animal. The illustrations are bright and dream-like, while the story is poetic and evocative.
September Children's Book Releases: Middle Grade
Saving Sunshine by Saadia Faruqi and Shazleen Khan (September 5; First Second)
Twins Zara and Zeeshan could not be more different, and they're constantly bickering because of it. The family flies to Florida when their mother is informed she will be honored as pediatrician of the year at a medical conference in the Florida Keys. This is nerve-wracking for all of them; as Pakistani American Muslims, security frequently pulls them aside. The twins bickering reaches new heights, and their parents take away their phones and force them to spend time together in the Florida Keys. When they discover a sick turtle, they might have actually found something they can work together to fix. This gorgeously illustrated middle grade graphic novel provides a glimpse into the life of Muslim American preteens.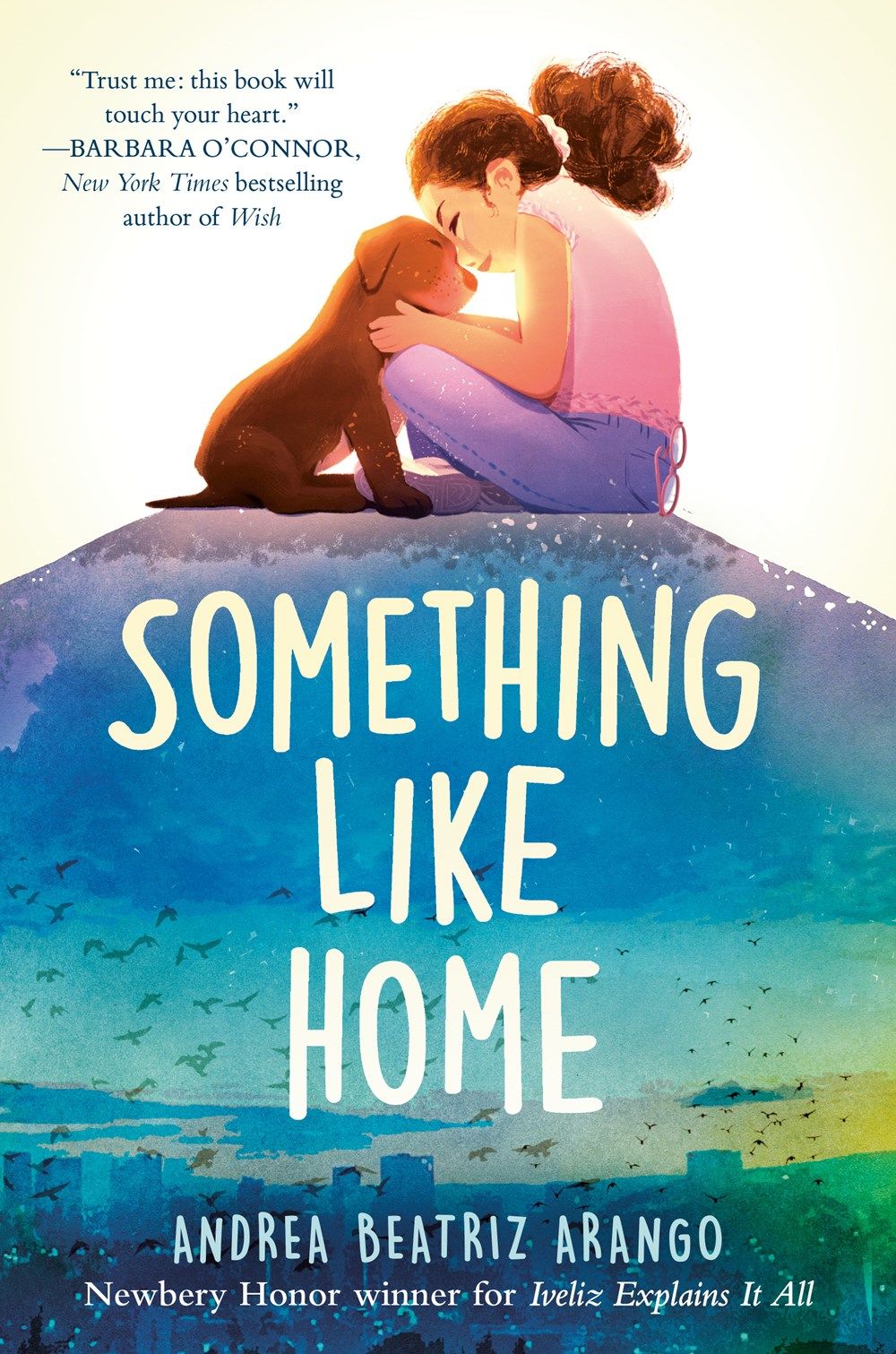 Something Like Home by Andrea Beatriz Arango (September 12; Random House Books for Young Readers)
Iveliz Explain It All was one of my favorite middle grade reads of last year, and Arango's newest novel-in-verse is just as amazing and lovely. Sixth grader Laura Rodríguez Colón is living with her Titi Silvia, whom she's never met before, after her parents overdose and are placed in a rehabilitation center. To get their custody rights back, they must complete the rehabilitation program. Laura expects them to be all done after a week but soon realizes it will be much longer than that. She does not want to be living with her aunt, who could never be bothered to visit before. When Laura finds an abandoned pit bull puppy, she hatches a plan to train the puppy as a therapy dog so she can visit her parents. She enlists the help of her new friend Benson at school, who has Sickle Cell Anemia. This is a realistic and moving novel.
Chinese Menu: The History, Myths, and Legends Behind Your Favorite Foods by Grace Lin (September 12; Little, Brown Books for Young Readers)
Grace Lin's latest is a must for foodies and folklore fans of all ages. In seven sections — "Chopsticks," "Tea," "Appetizers," "Soup," "Side Orders," "Chef's Specials," and "Dessert" — Lin explores the history and myths behind well-known Chinese dishes. For example, her entry on hot and sour soup traces its origins to the Henan province and how it became known for healing illnesses. She then retells a legend set during the Ming dynasty about how it healed a Ming official. She includes entries on fortune cookies, Kung Pao chicken, egg rolls, and so much more. Delightful illustrations accompany each entry. This would make an excellent gift.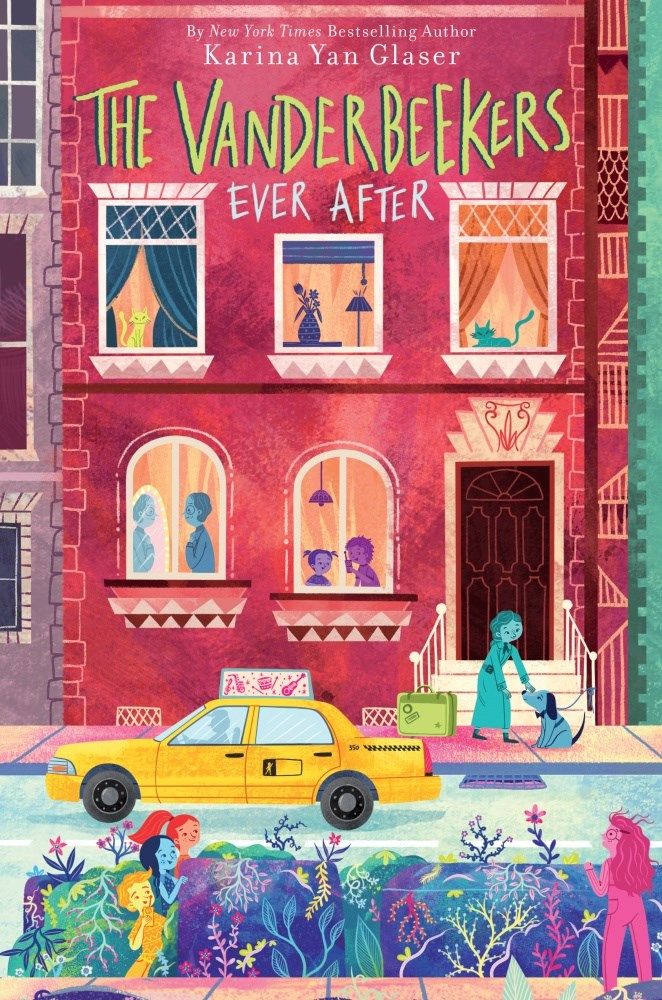 The Vanderbeekers Ever After by Karina Yan Glaser (September 19; Clarion Books)
This is the seventh and final Vanderbeekers book, so if you've been waiting to read the series until it's finished, now's the time! The Vanderbeekers are excited to plan and attend a wedding, but then they receive devastating news: one of the siblings has leukemia. All wedding planning ceases as the entire family gathers in the hospital for treatments. When one of their friends also becomes critically ill, the family pulls together to help them as well. This final book in the series is about community, love, and support, and though it deals with weighty topics, it's an ultimately hopeful conclusion to the series. Full disclosure: Karina Yan Glaser is a Book Riot contributor, and we write The Kids Are All Right newsletter together.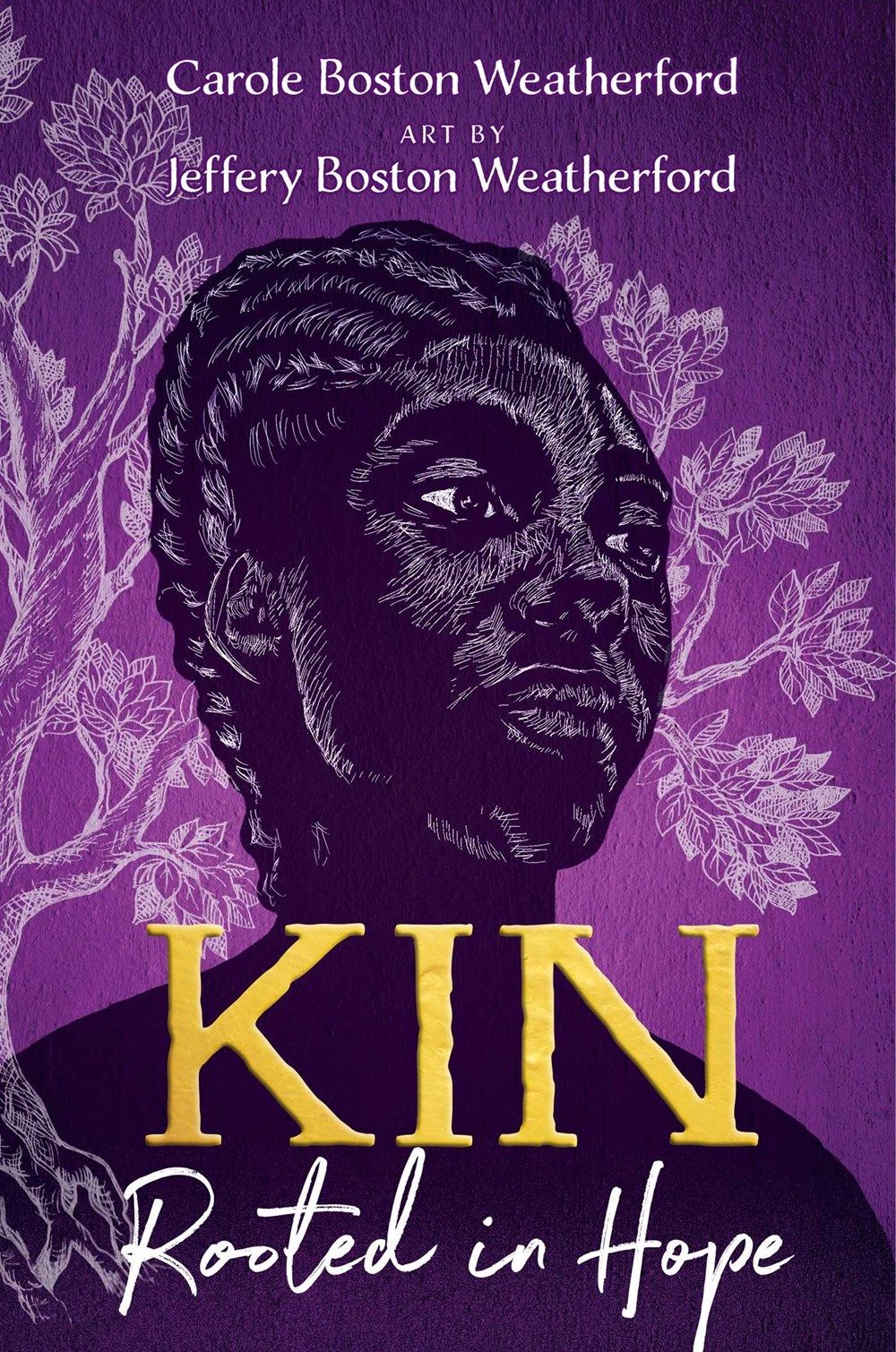 Kin: Rooted in Hope by Carole Boston Weatherford and Jeffery Boston Weatherford (September 19; Atheneum Books for Young Readers)
Award-winning children's author Carole Boston Weatherford attempts to trace her ancestors back to Africa in this moving collection of interconnected poems. Her research leads her to Wye House, a plantation in Maryland where her ancestors were enslaved. She discovers Frederick Douglas mentioned one of her ancestors in an essay he wrote and that one of her ancestors was a member of the Colored Troops Union army regiment during the Civil War. Weatherford is unsuccessful in tracing her ancestors back to Africa. Nonetheless, these beautiful poems capture the voice of her ancestors and the breadth of loss, erasure, and pain experienced by African Americans whose ancestors were enslaved, though ultimately, the book is hopeful, a reclaiming of heritage. Weatherford's son illustrates the poems, and his scratchboard illustrations are stunning. This is a book for all ages. I recommend an adult co-reading this with middle school readers, as some of the poems deal with non-graphic rape and violence and will need some conversation.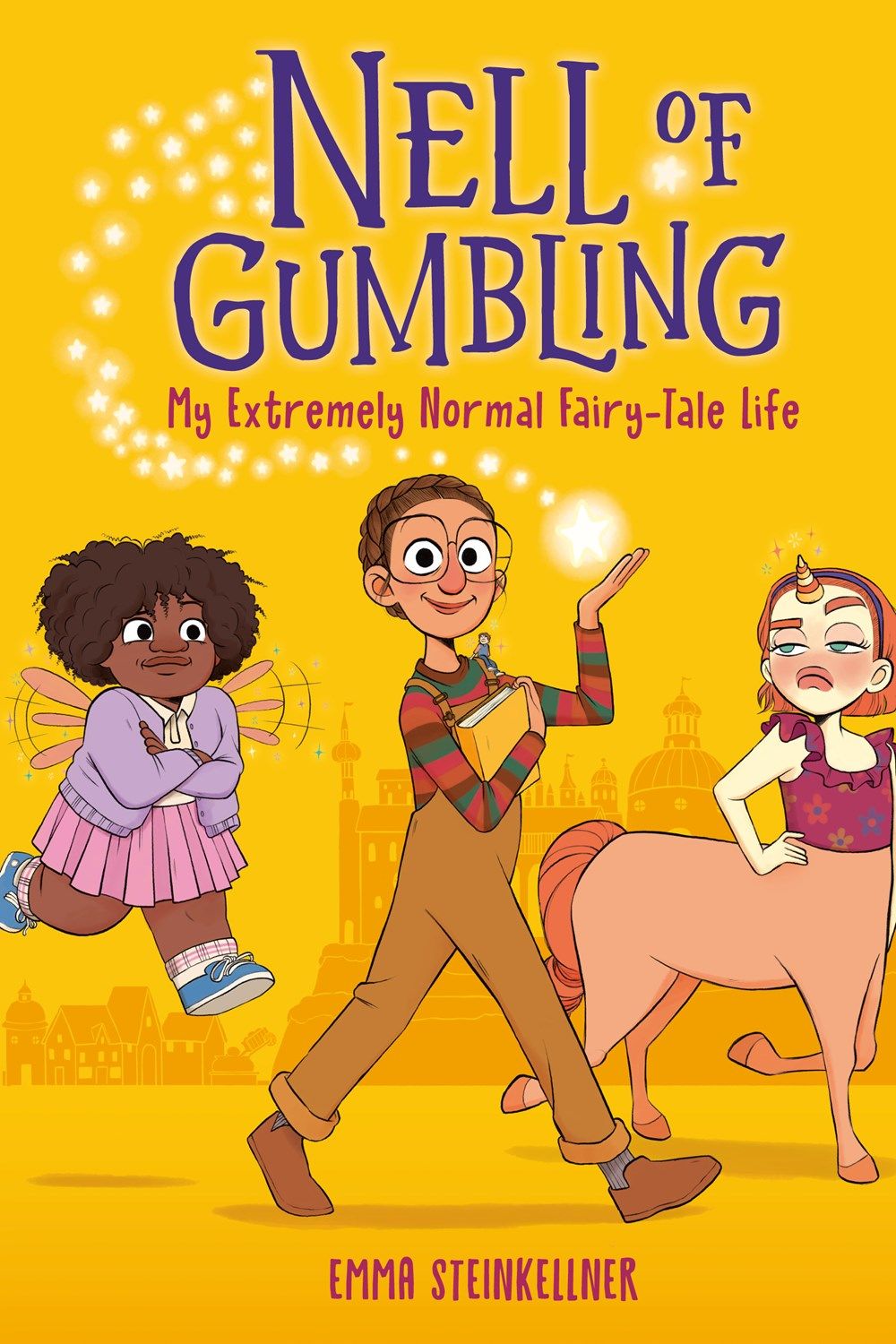 Nell of Gumbling: My Extremely Normal Fairy-Tale Life by Emma Steinkellner (September 26; Labyrinth Road)
Nell lives in the small, magical town of Gumbling, and despite being magical, it's pretty boring. This year, every student her age is being paired with a community member as their apprentice. More than anything, Nell wants to be paired with the artist Wiz Brave. But instead, she's paired with the lorekeeper, Mrs. Birdneck. She thinks this will be the most boring apprenticeship ever. Her best friends both got their dream apprenticeships! Then a sister and brother arrive, claiming to be the heirs to the Gumbling castle — which is used as living quarters for the unhoused and other community essentials like the library. They want to turn the castle into an amusement park, which creates a huge uproar. Nell initially pays them little mind, but when it becomes clear that they could ruin Gumbling, she and her friends get involved, and her apprenticeship might be what saves Gumbling. This hybrid fictional diary and graphic novel by the author of The Okay Witch is so very charming and heartwarming.
---
If you'd like to read about more new children's book releases, check out my list of June children's book releases, July children's book releases, and August children's book releases.
You can find a full list of new releases in the magical New Release Index, carefully curated by your favorite Book Riot editors, organized by genre and release date.