This content contains affiliate links. When you buy through these links, we may earn an affiliate commission.
It is Indigenous Peoples' Month! All through November, we celebrate Native cultures and communities across Turtle Island and beyond. Here in the book community, this means we celebrate Indigenous authors and their books. And it's also Nonfiction November, a time when we dive into endless TBR stacks full of true stories. So why not combine them both?
A few years ago, I joined the Indigenous Reading Circle, a book club run by Dani and Erin, two Indigenous bookstagrammers. Each year, they choose a different theme, and each month, the book club reads a book on that theme. They choose memoirs as one of their first themes, introducing me to several new-to-me authors. (If you would like to join, this year their theme is short books!)
From there, I read even more incredible Indigenous authors' memoirs, and I've compiled several of them here for you. Many of these stories center around reconnection and healing through their Native communities, like Danielle Geller's Dog Flowers and Richard Wagamese's One Native Life. Other stories center around healing from intergenerational trauma and colonial violence, like Darryll Mcleod's Mamaskatch and A Mind Spread Out by Alicia Elliot. Each of these stories is unique, representing the author's personal experience of moving through the world as a Native person on stolen land.
Dog Flowers by Danielle Geller
Diné writer Danielle Geller travels to Florida after the death of her mother. There, she begins sorting through her mother's belongings, realizing that there was so much about her mother that she never knew. Geller decides to retrace her mother's steps across the country back to the Navajo Nation to learn more about their family's history and culture.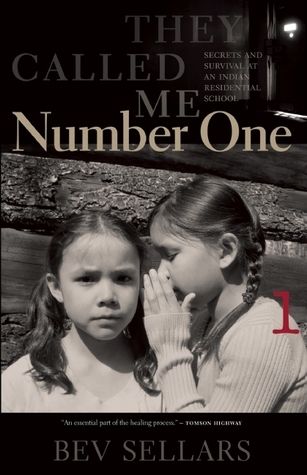 They Called Me Number One by Bev Sellars
Xatsu'll chief Bec Sellars shares her experience attending a residential school in Canada. At St. Joseph's Mission, teachers and school administrators made it their mission to "civilize" their Native students, cutting off their hair and banning any Indigenous languages from being spoken at school. Sellars' story is one of tens of thousands of the Native children who were forced to attend these "schools" across Canada and the United States.
Lakota Woman by Mary Crow Dog
Sicangu Lakota author and activist Mary Crow Dog writes about her experience fighting for the rights of Indigenous peoples in the '60s and '70s. Born Mary Brave Bird, she grew up on the Rosebud Indian Reservation in South Dakota, living in a one-room cabin with her family. She later joined a movement of Native activists and married Leonard Crow Dog, the man who revived the Ghost Dance, which the United States had previously outlawed.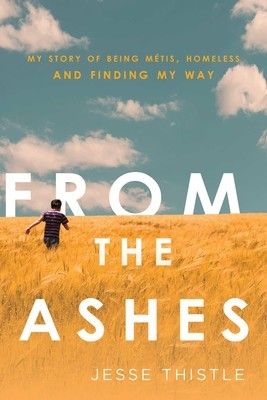 From the Ashes: My Story of Being Métis, Homeless, and Finding My Way by Jesse Thistle
Jesse Thistle's award-winning memoir, From the Ashes, follows his life growing up as a Métis-Cree child in the Canadian foster care system and eventually being placed back with his maternal grandparents. Thistle describes how he struggled with addiction and mental illness, finding healing by returning to his Native culture.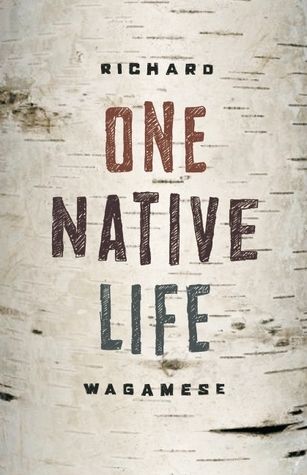 One Native Life by Richard Wagamese
Richard Wagamese, an Ojibway writer from the Wabaseemoong First Nation, is one of the most well-known and award-winning Indigenous authors in Canadian Literature. In his memoir, Wagamese describes his childhood severed from much of his Ojibway culture and how he reclaimed his identity, reconnecting with his heritage.
A Mind Spread Out on the Ground by Alicia Elliott
Mohawk author Alicia Elliott writes about her experience with depression. As she examines mental health in Indigenous communities, she also discusses the impact of colonialism and intergenerational trauma on the rising number of Native people experiencing mental health crises.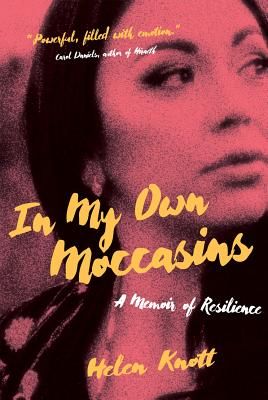 In My Own Moccasins: A Memoir of Resilience by Helen Knott
Helen Knott, a woman of Dane Zaa and Nehiyaw heritage, seems to have it all. But while many people from the outside seem to think her life is perfect, she knows the truth. In this incredibly intimate memoir, Knott examines the long-term effects of sexual violence and intergenerational trauma.
Mamaskatch: A Cree Coming of Age by Darrel J. McLeod
Queer writer Darrel J. McLeod grew up in rural Alberta with his Cree family. His mother, Bertha, is haunted by the horrors that she experienced at a residential school. As McLeod grows, his family fractures, and McLeod's life becomes unmoored. Once he reaches adulthood, he begins to confront the trauma he experienced, learning new ways to heal along the way.
Halfbreed by Maria Campbell
Maria Campbell was born to a Scottish-Canadian father and a Métis mother. Campbell's memoir, first published in the early '70s, follows Campbell's life growing up in a country poisoned by racism and hatred for Indigenous peoples. In this updated edition, Campbell reflects on the changes in Canada since Halfbreed's original publication.
Carry: A Memoir of Survival on Stolen Land by Toni Jensen
In these personal essays, Métis author Toni Jensen writes about her range of issues connected to violence in America. She writes about her experience with guns, sexual violence, and racism, all of which still haunt her today. As an Indigenous woman, Jensen provides key insights on how all of these topics are connected to colonial violence and how it still impacts society every day.
Blonde Indian: An Alaska Native Memoir by Ernestine Hayes
Ernestine Hayes grew up in her family's Tlingit community. She flees the intergenerational trauma she experienced to live in San Francisco and Seattle. But eventually, she returns to her village, realizing that her only way to move forward is to heal with her community.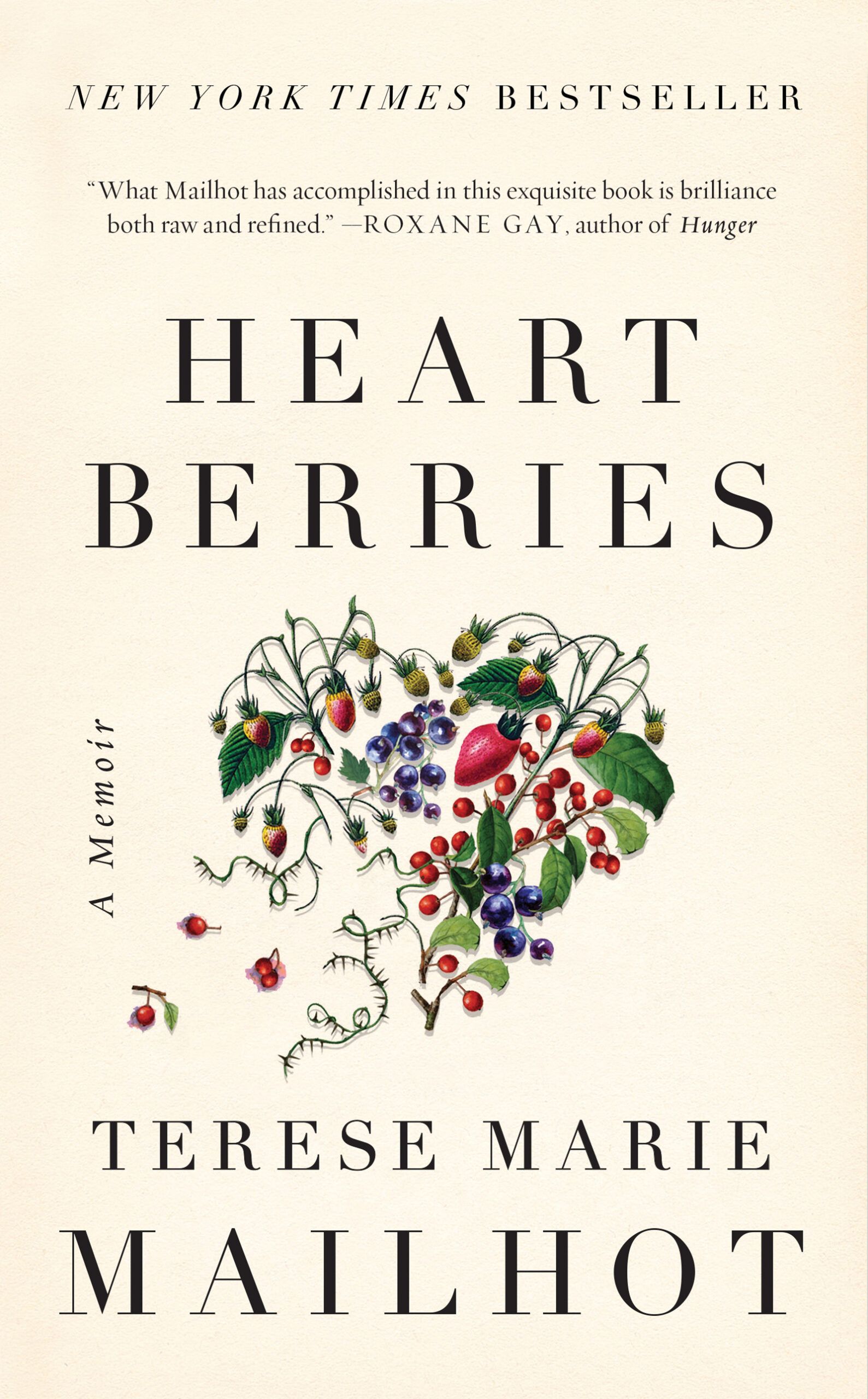 Heart Berries by Terese Marie Mailhot
Mailhot is diagnosed with bipolar II and finds herself in a mental health facility, given only the most basic instruments to write. She begins telling herself her own story, from her childhood with her family from the Seabird Island Band to her life in the present as a writer and mother.
---
Be sure to check out Erin and Dani's book club, the Indigenous Reading Circle, for more recommendations. Want even more authors to read for Indigenous Peoples' Month? Read 22 Must-Read Indigenous Authors. Looking for Indigenous authors beyond Turtle Island? Check out 10 Pacific Islander and Pasifika Authors You Need to Know About.