This content contains affiliate links. When you buy through these links, we may earn an affiliate commission.
Welcome to November! It's hard to believe that the end of the year is approaching. Halloween has passed, Daylight Savings Time ends, and we have Thanksgiving to prepare for. My daughter's 6th birthday is right around the corner as well! It's going to be a busy month.
Publishing tends to slow down for November and into December, but I still review many excellent titles on this list of November children's book releases. Several are continuations of popular series, like a new Questioneers picture book featuring the teacher — Lila Greer, Teacher of the Year — and Sail Me Away Home, a middle grade historical fiction and continuation of a series that began with the award-winning novel Show Me a Sign. Several books, like Books Make Good Friends and The Story Orchestra: The Planets, would make excellent gifts over the winter holidays. Usually, my new book release lists tend to include only books for picture book and middle grade readers, but this list of November children's book releases also consists of a board book, reader, and chapter book. Many center diverse character experiences, from disabled heroines to LGBTQ+ families and Muslim Americans.
There's a book for every age and every type of reader on this list of November children's book releases.
November Children's Book Releases: Board Books
Goodbye: A First Conversation About Grief by Megan Madison, Jessica Ralli, and Isabel Roxas (November 7; Rise x Penguin Workshop)
The latest First Conversation board book addresses grief. Like the other books, the prose is simple, direct, and invites questions from young listeners. While there are many books about death and grief for young readers, there aren't many nonfiction titles, and it's much needed. Despite its straightforward approach, the book maintains nuance and addresses people's different beliefs about whether or not there's life after death. Backmatter includes additional support for adults in broaching this topic with kids.
November Children's Book Releases: Picture Books
Books Make Good Friends by Jane Mount (November 7; Chronicle Books)
This picture book is going to make kid and adult book lovers alike swoon. Most people in the book world are probably familiar with Jane Mount and her book stack art. Mount's first picture book follows young reader Lotti as she describes why she loves reading and her favorite books. The illustrations include tons of book stacks with highlighted mini-book reviews in addition to the story. This is a book to pour over and explore, and if you have a particularly interested kid, you could make it a goal to read all the books pictured in the stacks or maybe just the ones that get reviewed. In fact, that would be a fun summer reading challenge! Most of the books are middle grade, so while this is a picture book, it would be fun to read with middle graders, too.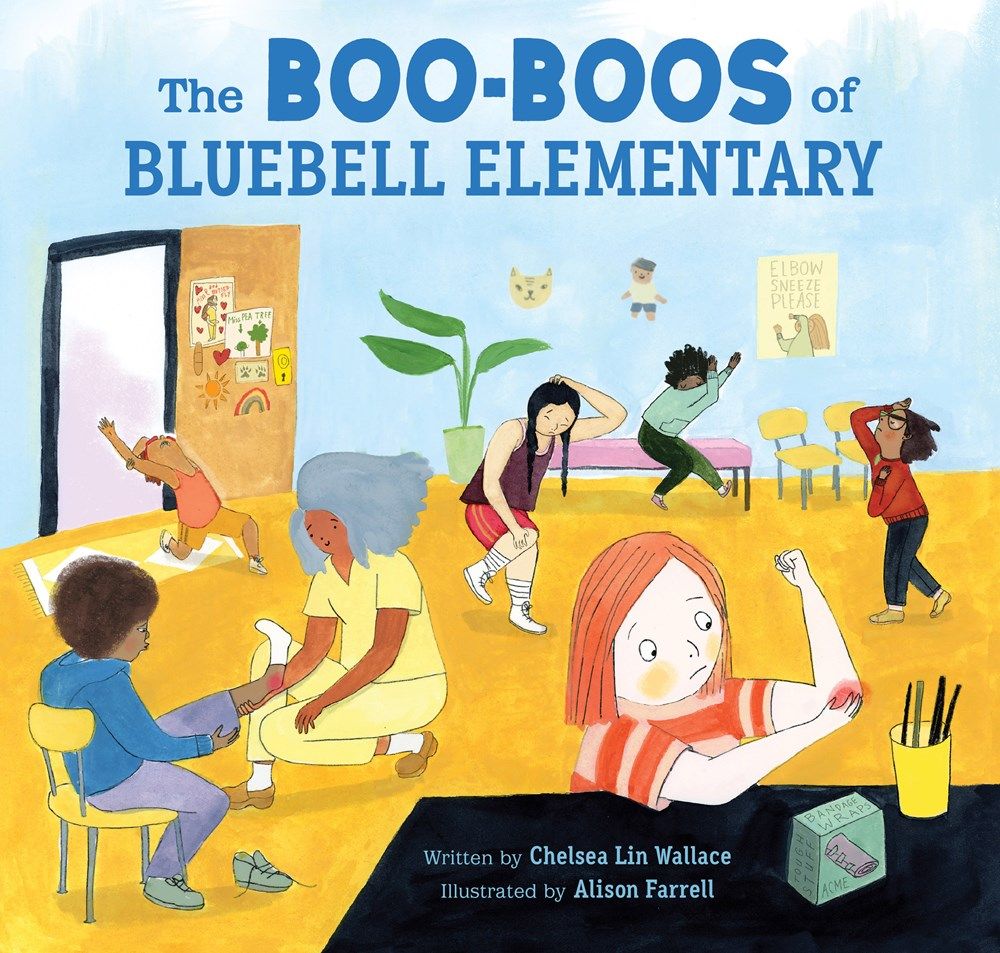 The Boo-Boos of Bluebell Elementary by Chelsea Lin Wallace and Alison Farrell (November 7; Chronicle Books)
This hilarious picture book follows a day in the life of a school nurse. On the left side of every page spread is a log of patients and their ailments. Hungry Mabel is the first to arrive, followed by Bert and a paint catastrophe, Charlee and her loose tooth fiasco (she reappears many times), shy and homesick Gus, and many more. Clearly, this school nurse has a lot of student emergencies to tackle daily. The rhyming, energetic text makes it a joy to read aloud. It's a clever and fun picture book and a favorite with my daughter.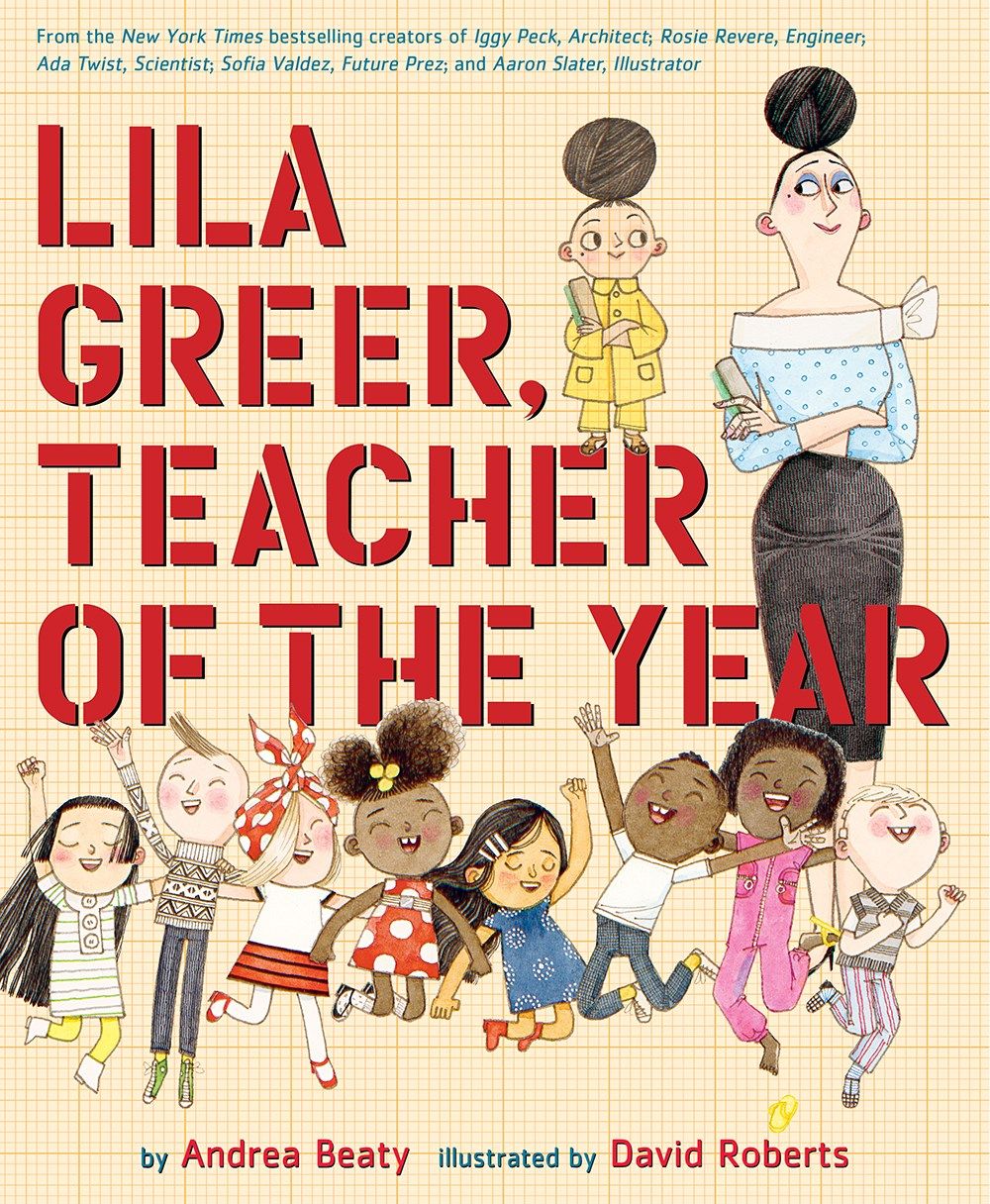 Lila Greer, Teacher of the Year by Andrea Beaty and David Roberts (November 7; Abrams Books for Young Readers)
The latest Questioneer picture book follows the school's teacher, Ms. Greer, from childhood to adulthood. Young Lila Greer, the youngest of five raised by a single dad, was filled with constant worry and a big case of the what-ifs. It took her a long time to sleep through the night, and she had trouble adjusting to school, missing her family and home. But with the help of a special teacher, Lila learned to love school, and though the what-ifs and anxiety still popped back up, with support, she had the tools to let go of her fears. She eventually becomes a teacher of the famous class and remembers her childhood to help her be the best teacher she can be. I'm glad we can get the teacher's backstory now!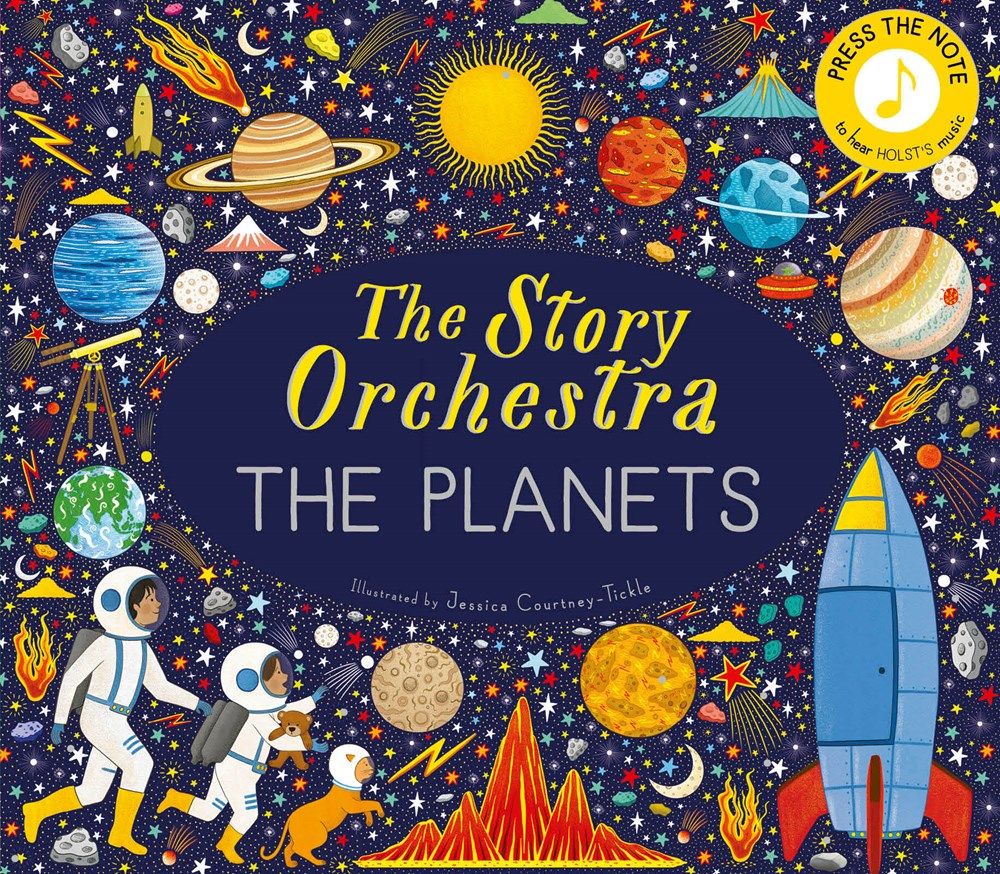 The Story Orchestra: The Planets by Jessica Courtney-Tickle (November 7; Frances Lincoln Children's Books)
This is another continuation of a wonderful series, though each book is completely standalone. Every page has an interactive button to play music from Gustav Holst's The Planets. The story follows two siblings and their cat as they learn about space. The previous books in the series have mostly retold stories from ballets and operas, but this one leans more into nonfiction. It would make a fantastic gift for space or music enthusiasts this holiday season.
Wintergarden by Janet Fox and Jasu Hu (November 7; Neal Porter Books)
This lyrical, sweet picture book follows a young girl and her mother as they grow a windowsill herb garden during winter. The soft, watercolor illustrations are evocative of cozying up inside on cold winter days while also depicting the child's imagination. Most gardening picture books are set in spring, summer, or fall, so I'm glad to see one in winter. Backmatter includes how readers can create their own winter garden.
November Children's Book Releases: Readers & Chapter Books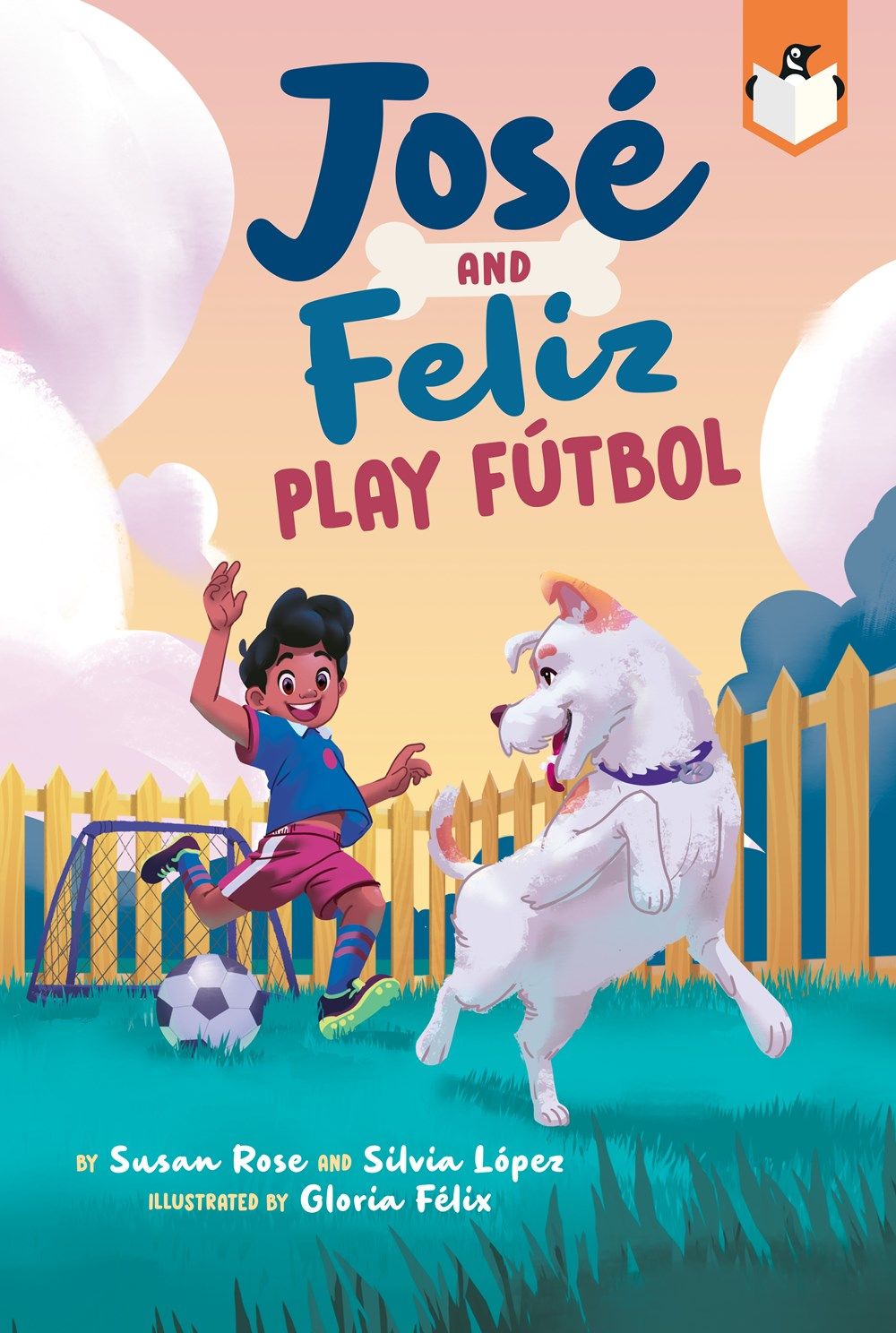 José and Feliz Play Fútbol by Susan Rose, Silvia López, and Gloria Félix (November 7; Penguin Workshop)
This engaging reader includes Spanish words and phrases. In the first book, José and El Perro, José gets a new puppy and needs to teach him Spanish. In this second book, the puppy is now a dog named Feliz and can respond to commands in both English and Spanish. José is elated to make the school's fútbol team, but when the family brings el perro to José's first practice, the dog races onto the field after the ball. This book is told in short chapters, perfect for beginning readers transitioning into chapter books.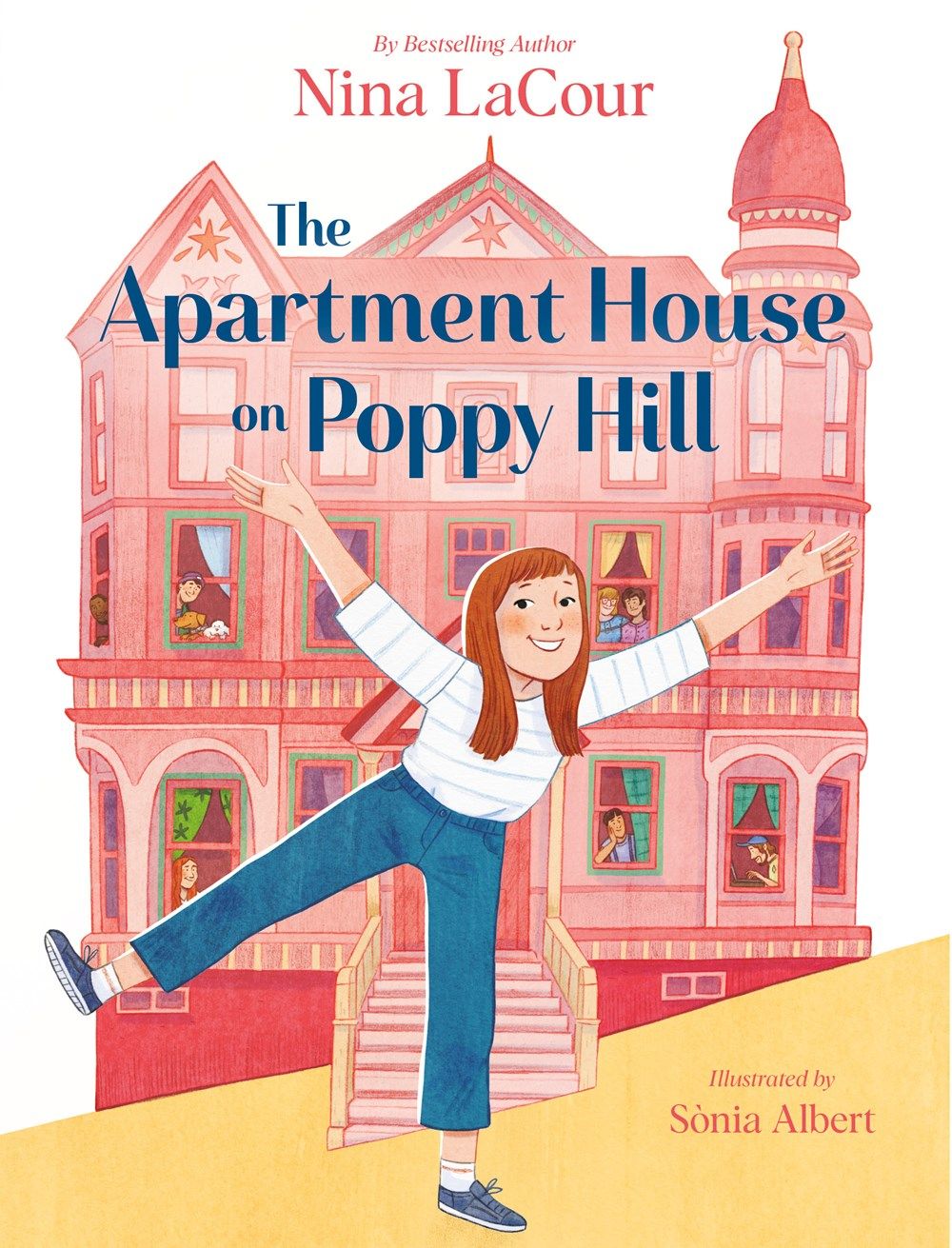 The Apartment House on Poppy Hill by Nina LaCour and Sònia Albert (November 7; Chronicle Books)
I am delighted by the increasing diversity in chapter books, which lags far behind other children's categories. Nina LaCour's first chapter book, and the first in a series, follows 9-year-old Ella as she introduces readers to her beloved San Francisco home and all her neighbors who live there. It's told in three interconnected stories. In the first, new tenants move in and fail to realize Ella's expertise in all things related to the apartment. In the second story, Ella tries to make it in time for tea at one of her beloved neighbors' homes, and in the third, we finally meet the elusive older couple who live upstairs. Ella has two moms, and several other neighbors are LGBTQ+. It's a delightful read.
November Children's Book Releases: Middle Grade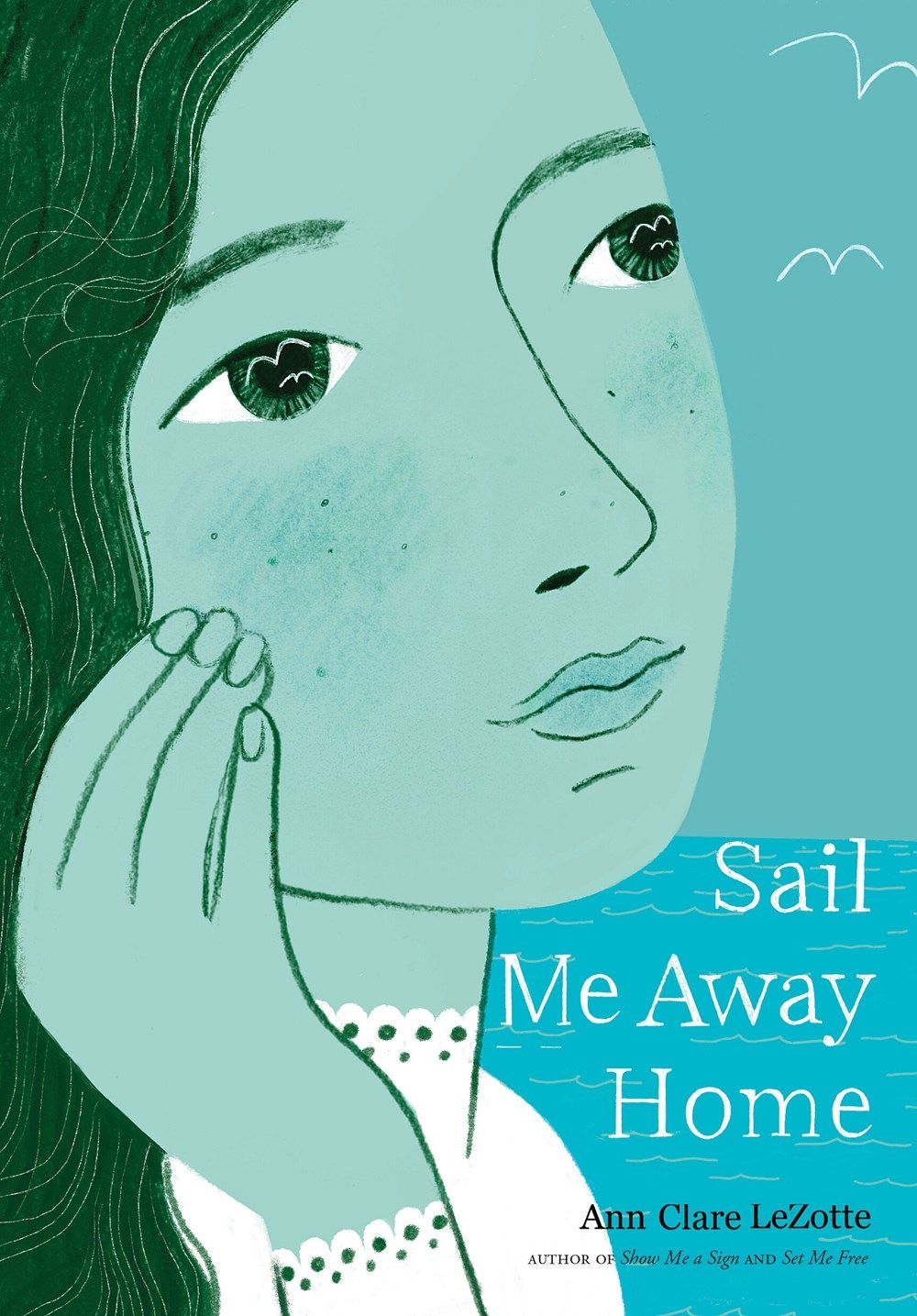 Sail Me Away Home by Ann Clare LeZotte (November 7; Scholastic Press)
I'm almost finished with this third book in the Show Me a Sign middle grade series, which follows deaf teacher Mary Lambert as she leaves Martha's Vineyard to travel to Europe with a group of missionaries. Mary tells her story through journal entries. After being reprimanded by the town, Mary feels like she has little choice but to accompany the missionaries in their quest to learn how to save deaf souls, and besides, she longs to visit Europe's schools for the deaf. However, she disagrees with everything the missionaries stand for, from the way they treat deaf people like her as unfortunate and pitiable creatures to their stance that Indigenous tribes are savage and need conversion at any cost. While the book can be read as a standalone, reading the first two does add depth to some of the personal turmoil Mary experiences. This is such a beautifully written, fascinating, and nuanced historical middle grade series written by a deaf author.
Tagging Freedom by Rhonda Roumani (November 7; Union Square Kids)
This middle grade set in 2011 is told from the perspectives of two cousins. Kareem lives in Syria. He loves his home but not the government, and he and his friends protest through graffiti activism. When some of the protestors his age are murdered by officials, Kareem's parents send him to the U.S. to live with his cousin, Sam. Sam also loves art. She's happy to have Kareem come and live with them, but he's different than how she remembers him as children. She longs to be accepted by the popular girls at school, so when they say mean things about Kareem, she doesn't defend him, which understandably upsets Kareem. This is a powerful read.
Ink Girls by Marieke Nijkamp and Sylvia Bi (November 21; Greenwillow Books)
This Italian Renaissance-inspired graphic novel follows two 11-year-old girls as they take on a corrupt government through the power of the printed press. Cinzia, who is disabled and uses a cane, loves her apprenticeship at a printing press. Mestra Aronne has taught her so much, but when he gathers evidence against the corrupt magistrate and prints it, he is arrested, and the printing press is ruined. Cinzia manages to escape with the help of Elena, a member of the royal family. Can the two rid the kingdom of corruption and save Mestra Aronne? This compelling historical fantasy shows that women, disabled people, and people of color were part of the Italian Renaissance.
---
If you'd like to read about more new children's book releases, check out my list of August children's book releases, September children's book releases, and October children's book releases. I review more in Book Riot's The Kids Are All Right newsletter as well.
You can find a full list of new releases in the magical New Release Index, carefully curated by your favorite Book Riot editors, organized by genre and release date.