This content contains affiliate links. When you buy through these links, we may earn an affiliate commission.
The haunting season is here again, and you know what that means: haunted houses! As a certified scaredy-cat, I've never been to one myself. I prefer my haunts to be more theoretical and less likely to induce sudden cardiac arrest. That means that haunted house books — and particularly queer haunted house books — are right up my alley. I'll take the haunted houses where I can close the book for a moment when it gets too scary — thanks. And when it comes to matters of the fictional, I love a good ghost (though the friendly kind are few and far between in these books, I'm afraid). They add that extra oomph to any horror story, and these queer haunted house books are choc full of 'em. But not all hauntings are supernatural. Sometimes, houses are haunted by malevolent creatures, diseases, memories, or even human violence. The feelings of hauntings, in any case, remain.
From houses that seem almost sentient in their own right to the ghosts that cling to their final resting place, these queer haunted house books push the boundaries of what it means to be haunted by both the physical and ethereal in equal measure. Will you survive these terrifying tales? There's only one way to find out…
Nothing But Blackened Teeth by Cassandra Khaw
A group of friends (and ex-friends) celebrating before a wedding decide to spend the night in a Heian-era Japanese mansion rumored to be haunted. Haunted by whom? A jilted bride, of course. And her spirit is hungry for fresh company. As the friends revel the night away, their thrills soon turn into chilling terror as the ghost bride emerges from the shadows to claim her prey. Who among them will survive until morning? Only time — and the ghost bride — will tell. This one has a bisexual main character.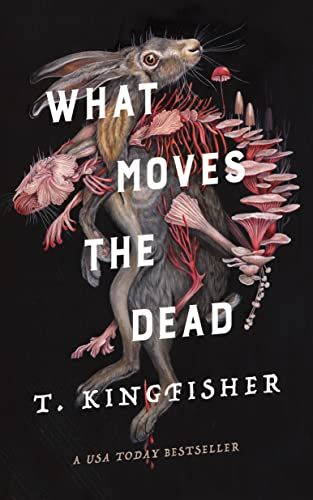 What Moves the Dead by T. Kingfisher
In this lush retelling of Poe's The Fall of the House of Usher, it's not ghosts but a mind-altering fungus that haunts the Usher home in remote Ruravia. A nonbinary retired soldier has come to investigate claims that their friend Madeline Usher is dying. What they find is straight out of a nightmare: fungal growths overtaking the house, sleepwalking, possessed wildlife, and strange voices talking at night. Can this deadly knot be untangled, or will whatever is overtaking the House of Usher consume them all?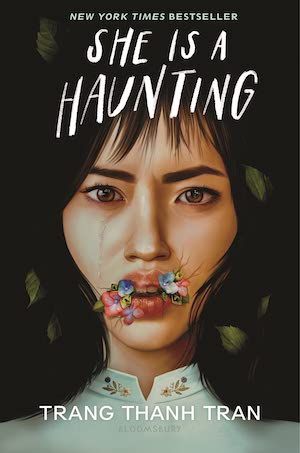 She Is a Haunting by Trang Thanh Tran
Queer teen Jade only agreed to spend the summer with her estranged father in Vietnam in exchange for his help paying her college tuition. She has no interest in the bug-infested French colonial house he's restoring or in reviving their relationship, whatever he or her little sister might hope. More than insects are infesting this house full of history, though. As Jade tries to prove to her family that this house is not worth saving — much less inhabiting — she fakes a haunting. But soon, the real haunting proves impossible for anyone but the most willful to ignore.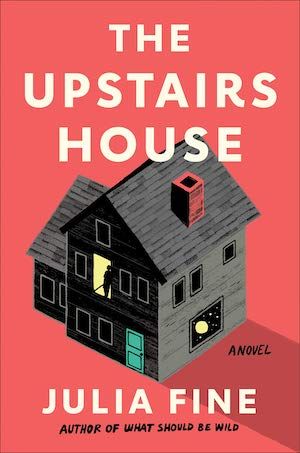 The Upstairs House by Julia Fine
A new mother, exhausted from giving birth and wracked with guilt over her unfinished dissertation, discovers the ghost of children's author Margaret Wise Brown living upstairs. Margaret, the author of Goodnight Moon, has unfinished business with her ex-lover, and until Megan helps her finish it, she and her newborn daughter won't be safe. It may be a supernatural power struggle, but it's also a meditation on the struggles, both physical and mental, of new motherhood.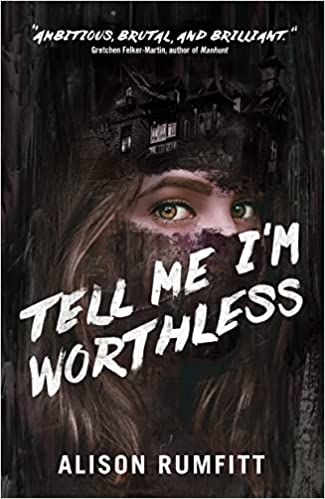 Tell Me I'm Worthless by Alison Rumfitt
One night in an abandoned house ruined Alice's life three years ago. Now, her friend Ila is asking her to go back again. Memories of what happened at the House still consume Alice, but she knows she'll go back. She knows that, somehow, she and Ila will have to put aside their differences — which is difficult because Alice is trans and Ila has gone full TERF. But Alice and Ila weren't the only ones to venture into the House that night three years ago — they were just the only ones to leave.
A House Unsettled by Trynne Delaney
Moving into her Great Aunt Aggie's crumbling country house wasn't exactly what queer teen Asha had in mind when she hoped for a fresh start. Sure, it gets her away from the constant fights with her mom and suspicions of her stepdad, but a pest-riddled home plagued by frightening occurrences isn't a big step up. When Asha discovers the history that ties her family to the house — and its neighbors — is reaching into the present, she'll have to find some way to break a cycle of violence going back generations.
Reprieve by James Han Mattson
A full-contact haunted house that seems undeniably inspired by the real-life McKamey Manor becomes part of a horrific scandal when only three of the four contestants to enter the final room of Quigley House make it out alive. What happened in the years, months, and moments leading up to that fateful moment? Everyone present that night relives the choices and beliefs that culminated in an unthinkable crime. (This one has a gay main character.)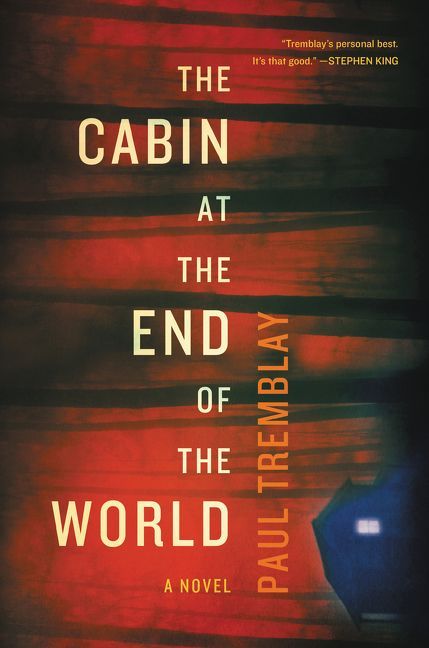 The Cabin at the End of the World by Paul Tremblay
A young girl and her two dads are vacationing at a remote cabin in the New Hampshire woods when a stranger appears in the driveway. At first, Wen likes the man who plays and talks with her for hours. But when three other strangers show up, and he tells her none of what is about to happen is her fault, she knows she was wrong to trust him. The strangers claim they're trying to save the world, but after today, Wen's world will never be the same.
Just Like Home by Sarah Gailey
Vera has avoided her childhood home and her dying mother for as long as possible, but the time has come to face her mother and her past. But Vera isn't the only one her mother has invited. An artist inspired by the house's dark history has also invaded the space, and Vera is exhausted by him and the strange notes he leaves behind in her father's handwriting. He claims it isn't him, but he is, after all, the only one there who could be leaving them. Crowder House is notorious. Vera knows this all too well. But it's never been haunted before — has it?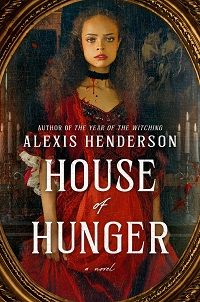 House of Hunger by Alexis Henderson
Not all houses are haunted by ghosts; some are haunted by humans. Or, in this case, vampires. A girl living in the slums learns of a chance to escape her position in life by becoming a bloodmaid to a wealthy benefactor. As the newest bloodmaid at the House of Hunger, Marion must learn how to please her new mistress, Countess Lisavet, and quickly. Bloodmaids are going missing almost every night, and if Marion can't learn the rules of her new life, she'll soon become one of them.
If you love the look of these queer haunted house books, might I recommend some other great reads: