This content contains affiliate links. When you buy through these links, we may earn an affiliate commission.
In the mood for a real head-scratcher of a mystery? There is, of course, always Cain's Jawbone — the infamously complex novel that, almost a century after its publication, only a handful of people have solved. Of all the things that can be said about Cain's Jawbone, you can't call its intricate plot or the painstaking process of investigating it for yourself boring.
But if you're a newcomer to puzzle mysteries, starting with Cain's Jawbone can be asking for disappointment. It's not for lack of trying, after all, that so few have cracked it. You'll want to work yourself up to it by reading plenty of satisfying, yet puzzling mysteries and building your deductive reasoning skills.
These 10 mysteries are centered around particularly clever and puzzling plots. Some are self-aware of their difficulty and the genre itself, offering a metafictional narrative or themed premise that can be entertaining for more seasoned mystery fans. New mystery genre readers, too, will enjoy honing their armchair sleuthing skills with each book.
Murdle, Volume 1 by G.T. Karber
Wish Wordle was a little more…violent? You'll want to check out Murdle. In these mystery-themed word puzzles organized by difficulty, readers join Deductive Logico to determine who committed a crime, what weapon they used, and where they did it using only the clues provided.
The Woman in the Library by Sulari Gentill
This puzzle-within-a-puzzle begins at the Boston Public Library. Four patrons become suspects as the witnesses to a murder, each with their own secrets to hide. But their story quickly bleeds into a larger one exploring the sinister side of the publishing industry and the line between admiration and obsession.
The Department of Rare Books and Special Collections by Eva Jurczyk
University librarian Liesl Weiss values the quietness of her job — and is deeply disturbed when her boss suffers a sudden stroke. Worse, she discovers in the aftermath that a priceless manuscript has been stolen.
Liesl is reluctant to investigate by herself, despite her hunch that the incidents are connected. But when a colleague goes missing shortly after and the police refuse to treat the case seriously, she's drawn into a dangerous plot that reaches far beyond campus grounds.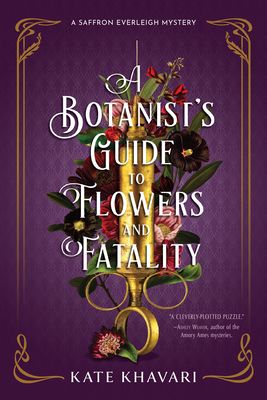 A Botanist's Guide to Flowers & Fatality (Saffron Everleigh #2) by Kate Khavari
Botanist Saffron Everleigh is stumped by a series of murders in 1920s London…until she learns that each of the victims received flowers before their demise. Now, she must use her knowledge of Victorian flower symbolism to uncover the motives for each murder and catch the culprit before they strike again.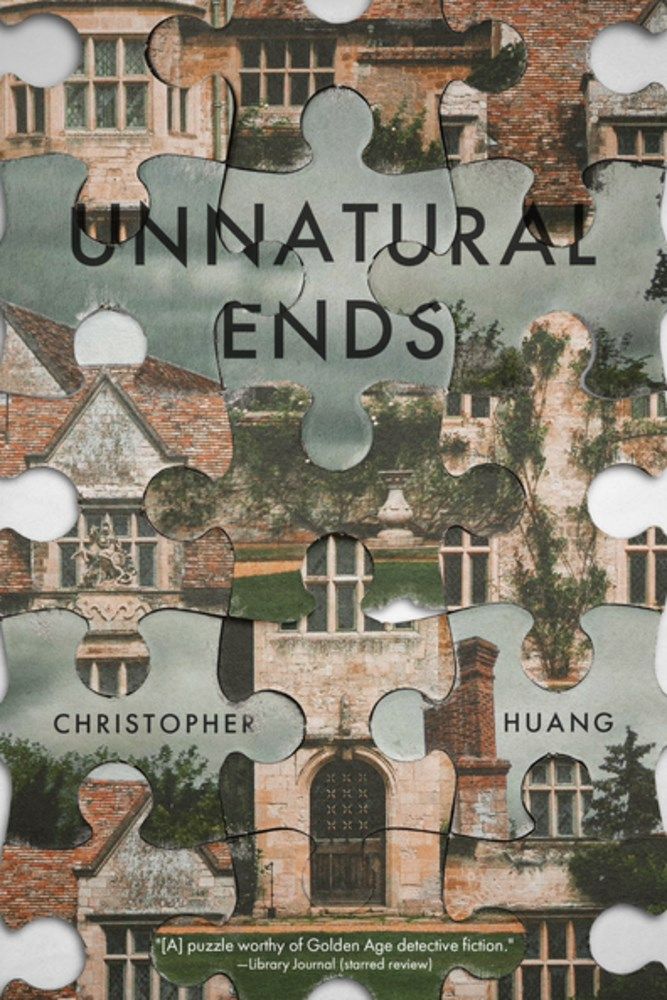 Unnatural Ends by Christopher Huang
After the gruesome death of their adopted father Sir Linus Linwood, three siblings — Alan, Roger, and Caroline — are in for a shock seemingly beyond the grave at the reading of his will. The sole inheritor of Sir Linus Linwood's estate will be the person who solves his murder.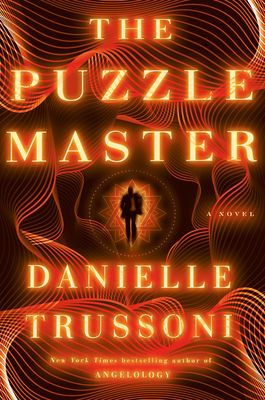 The Puzzle Master by Danielle Trussoni
If you're in the mood for more of a mystery-thriller, you'll want to check out this intense and intricately plotted novel starring puzzle master Mike Brink. An encounter with a truly compelling cipher — and the woman who wrote it — leads Mike to investigate a much greater puzzle with roots in 13th century mysticism.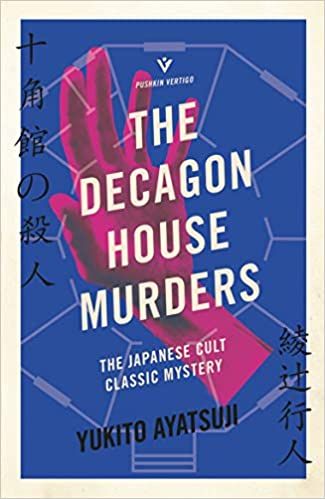 The Decagon House Murders by Yukito Ayatsuji
A Kyoto University Mystery Club gathering turns deadly — perhaps expected when meeting at a remote island where, one year ago, a quadruple murder occurred. The students must use their genre knowledge to find the killer picking them off one by one in this homage to Agatha Christie's And Then There Were None.
Everyone in my Family Has Killed Someone by Benjamin Stevenson
Family reunions are complicated in the best of circumstances. And Ernie Cunningham can't even claim that. A killer is on the loose at a ski resort, and any of the Cunninghams could be a suspect because all of them have killed before. For Ernie, it's a question of figuring out who has killed again — and why.
Ernie's profession as a how-to mystery writer makes for some particularly clever "meta" moments.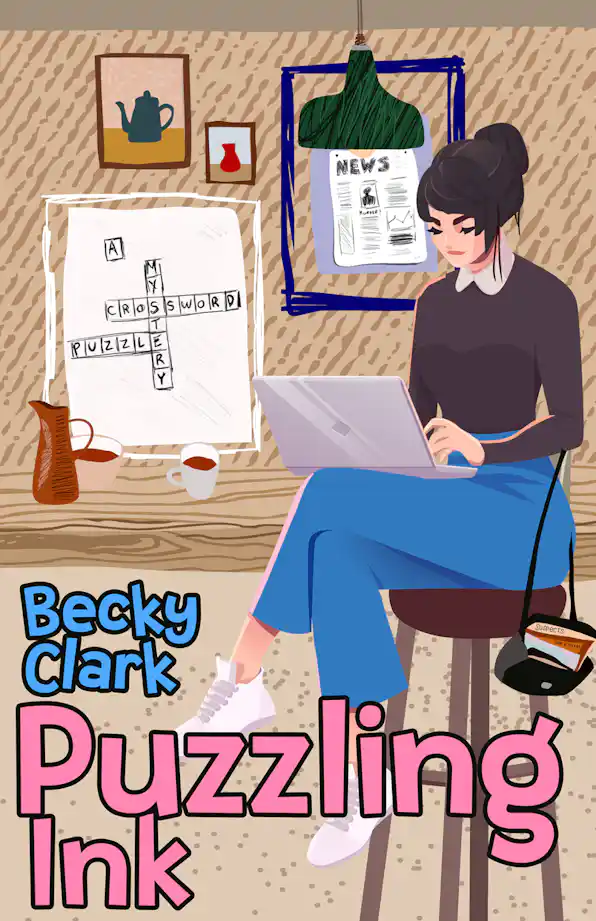 Puzzling Ink (Crossword Puzzle #1) by Becky Clark
Quinn Carr is a woman with obsessive-compulsive disorder who finds a creative outlet in writing crosswords for her local newspaper. But when a customer at her day job as a waitress is murdered, Quinn must put her puzzle-creation skills to the test by solving a particularly strange one.
Under Lock & Skeleton Key (Secret Staircase #1) by Gigi Pandian
This cozy read is the first in a locked room mystery series, with seemingly impossible crimes solved by magician Tempest Raj. After a stage accident that nearly killed her, Tempest moves home to help with the family construction business.
While knocking down a wall in their client's home, Tempest and her family discover a body — and not just any body. It's Tempest's old stunt double. But how, when the wall has been sealed for at least a century, can that be?
---
To learn more about mystery genre conventions, read Book Riot contributor Elisa Shoenberger's essay "What Mystery Novels Get Wrong About the Courtroom." There, you'll discover how the tropes (like surprise testimonies or quick sentencing) compare to actual court proceedings — as well as some differences between American and British courtrooms.
For more mysteries centered around a theme, check out 8 of the best culinary mysteries perfect for bookish foodies.