This content contains affiliate links. When you buy through these links, we may earn an affiliate commission.
Today we are getting cozy. How cozy? Very cozy and comfy! Picture yourself with a good book on a rainy night. Maybe you're reading a dystopian thriller. Possibly a murder mystery? You've got a cute blanket on your lap and fuzzy socks on. No overhead lighting, just the warm glow from a nearby lamp. You may have a few pillows close to you with a delicious drink or snack. You may have the book, the lighting, the blankets, and the beverage, but what brings it all together? Cozy reading chairs!
When selecting the appropriate reading chair, there are many factors to consider. There is the fabric, size, and color. Don't forget about the style and sturdiness of the chair! There's also the space where you will put it! Do you need a reading chair to add to your living room or a reading room? Do you have a reading corner or a little reading nook? Well, I have a few options to fit many of these spaces and (hopefully) your taste. For these reading chairs, I focused on how plush, soft, and cozy they are. Now let's get reading in some comfy reading chairs!
This one looks similar to the first, but I had to include it because it's green and velvet! This velvet lounge chair with footrest also comes in 10+ different colors. $226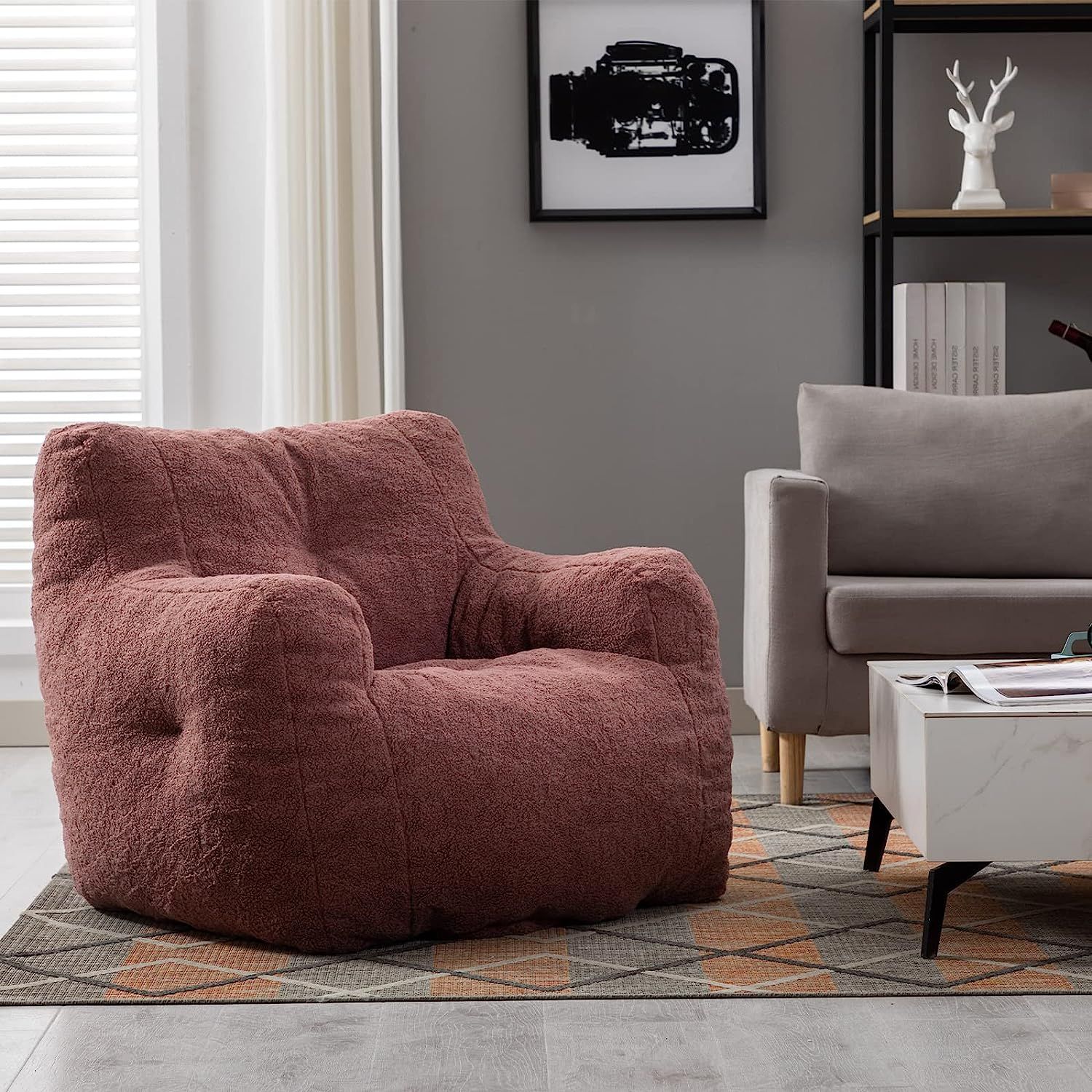 Every list of cozy chairs must include a bean bag! This soft reddish brown bean bag can be perfect for a reading nook or go nice in your living room. $140
Enjoy this blue velvet rocking chair! It's not as cozy, but it has a padded seat and high backrest. Plus, it's pretty and has many colors! $160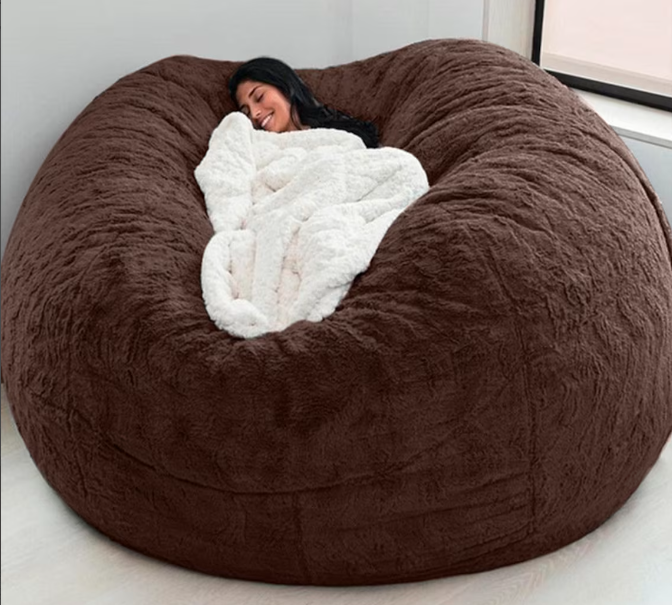 You'll need a bit more space for this one. Instead of a reading corner, a reading room may be more appropriate. Get bookish by yourself or enjoy some company on this soft and large bean bag! Different color and size options available. $175+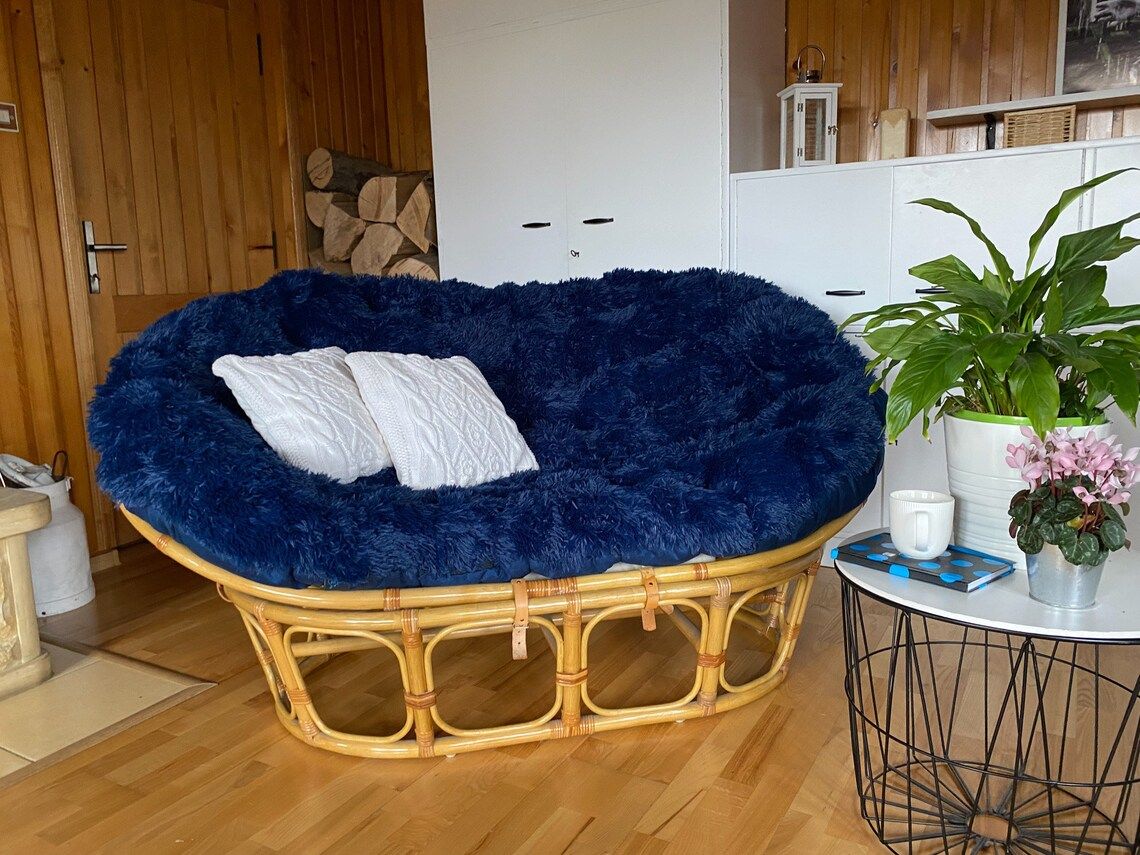 If you're looking for something more unique, add this handmade fluffy rattan sofa to your reading adventures! Perfect for lounging and reading! Lots of colors and sizes available. $261+
Whether you like a big fuzzy bean bag or a soft lounge chair with a footrest, I hope you found something to make your reading experience cozier and comfier!
If you're looking for something a little different, read The Best Reading Chairs For Every Budget to find some other reading chairs!