This content contains affiliate links. When you buy through these links, we may earn an affiliate commission.
The Haitian Revolution, which began in 1791 and was led by the formerly enslaved Toussaint l'Overture, was the only successful slave revolt in history. The revolution would lead to Haiti becoming independent from French colonial rule in 1804. Which is not to say that Haiti has had an easy time of it. The people of Haiti would have to endure multiple U.S. invasions, a decades-long dictatorship led by "Papa Doc" Duvalier and later by his son, and natural disasters from storms and floods to the devastating 2010 earthquake.
The island nation has a rich history haunted by imperialist brutality and cruel imbalances of power. These books are steeped in that history — but in the most human way, telling these painful stories through the eyes of characters who are persevering and hopeful. Its writers have taken on the disasters, the horrors, the violence of its worst times to write stunning novels and narratives that draw on generational storytelling and trauma, the practices and faith of the Afro-Haitian religion of Vodou, and the ways people endure and hustle to survive.
These books are primarily written in French, but I would also like to emphasize that there are many astounding Haitian and Haitian-American authors who have written their books in English. Just some of these authors include the iconic Edwidge Danticat, author of Claire of the Sea Light, Krik? Krak!, Brother, I'm Dying, and so, so many more; Ibi Zoboi, author of American Street; and Roxane Gay, author of Ayiti and An Untamed State. Still, I use this series exclusively to highlight books in translation, so books like these do not make my list.
Please enjoy these 10 breathtaking Haitian books in translation!
As always, please note that while I took great care to list content warnings where I could, things can fall through the cracks. Please do additional research on the recommended titles if needed.
Dance on the Volcano by Marie Vieux-Chauvet, translated by Kaiama L. Glover
Young Minette has the voice of an angel, and a local theatre director wants to get her onto the opera stage. There's one problem: Minette is mixed-race in a strictly regimented Haiti. As the young prospect grows up, she grows to feel the injustice of the world around her acutely, grating at the way she's expected to suck up to white planters while also continuing to work for no pay. This epic novel — all based on historically real characters — explores the Haitian Revolution in gorgeous detail.
Content warnings for racism, substance abuse, violence, sexual assault, suicide.
Moonbath by Yanick Lahens, translated by Emily Gogolak
This multi-generational story about the members of a Haitian family fighting, leaving, returning, and falling in love over the course of decades is emotional and manages to feel epic while taking up a mere 200 pages. It all begins when Tertulièn Mésidor falls for a young girl whose family was cheated out of its land by his family. In an alternate narrative, a young girl lies bloody on the beach and shares her story with readers. I want to read everything Lahens has written and will write!
Content warnings for depicted sexual assault, statutory rape, domestic violence, mob violence.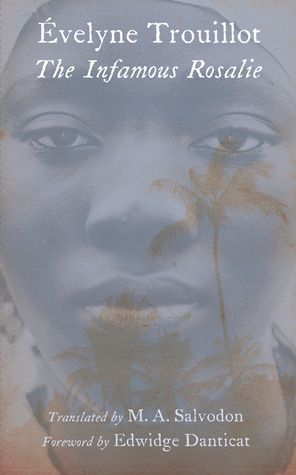 The Infamous Rosalie by Évelyne Trouillot, translated by M.A. Salvodon
In this vivid novella, protagonist Lisette is a young, enslaved woman who soaks up the stories and histories of the community around her — from her grandmother and godmother who share haunting stories of the Middle Passage to a former overseer with a missing arm and many more. As the beginnings of the Haitian revolution simmer in the background, Lisette tries to survive, love, and stay steady in a brutal 1750 when plantation masters are terrified of poisoning and unrest.
Content warnings for body horror, suicide, violence, racism/misogynoir, sexual assault.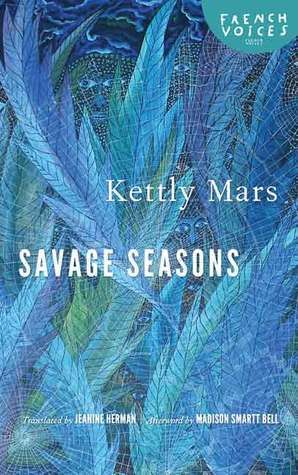 Savage Seasons by Kettly Mars, translated by Jeanine Herman
Nirvah is nervous when she visits the office of the Secretary of State. Her husband, Daniel Leroy, is presumably in prison after disappearing one night in a Haiti ruled by the dictatorship of Duvalier. She's here to ask for the man's help, even if it's dangerous to ask so many questions or make such requests. And when the Secretary of State begins to make sexual advances on her, giving her gifts, there isn't much she can do but accept. But what will be her breaking point? This novel is a brutal, hard look at the utter helplessness of the average person and woman in the power imbalance of such a totalitarian, exploitative state.
Major content warnings for sexual assault, depiction of rape, and pedophilia. Other content warnings for violence, misogyny, and homophobia.
Dézafi by Frankétienne, translated by Asselin Charles
Zombies are different in Haiti. They're politically charged, for one. You become a zombie when killed and robbed of your essence or soul, but reanimated, you become a mindless worker for the person who stole you away. In this abstract, poetic novel, the daughter of the owner of a zombie-run plantation falls in love with one of the workers and fights to reanimate him — but is unprepared for the consequences of what she sets into motion. This is a charged book about the realities of living under a totalitarian regime.
Content warnings for violence.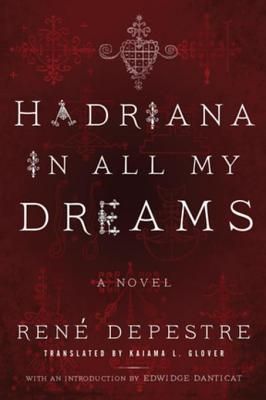 Hadriana in All My Dreams by René Depestre, translated by Kaiama L. Glover
It's 1938 in the town of Jacmel, and a beautiful young French woman named Hadriana is getting married. But when she falls dead at her own wedding altar, the celebration becomes a funeral, and Vodou culture comes to the forefront as the town worries about the possibility of someone trying to zombify the gorgeous young woman who died too soon, sharing their own stories of zombies and the supernatural. It's a book full of sex and surprises, a short read that is part nostalgia, part ghost story, and part satire.
Content warnings for sexual violence/rape, death.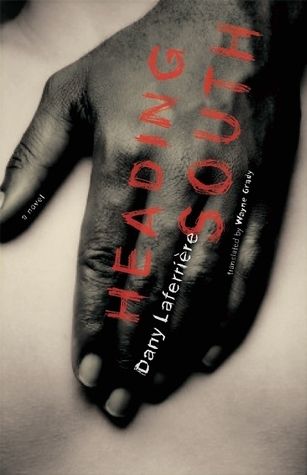 Heading South by Dany Laferrière, translated by Wayne Grady
In this satirical novel of interconnected short stories, young Black men in Haiti use the racist voyeurism of white women against them, using their exploitative desire for Haiti's "wildness" and "heat" to get what they want from them — sleeping with them and turning power dynamics on their head. The book jumps from perspective to perspective to show the twisted mindsets of the women who are visiting compared to the young men who know exactly what those women want and aren't misled about the biased fetishization of their desires but take advantage of it and form a new economy of sorts that's all their own.
Content warnings for ableism, misogynoir, racism, n-slur.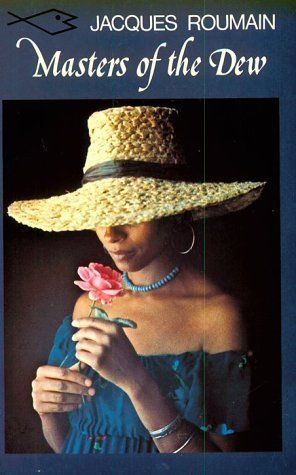 Masters of the Dew by Jacques Roumain, translated by Mercer Cook & Langston Hughes
This book had my official attention from the moment I saw Langston Hughes was one of the two translators. In this Haitian classic, published in 1944, a man comes home from working in Cuba to discover that his small town is completely lost. Facing a devastating drought, caught up in feuds, everyone is disillusioned and resigned to where they've ended up. He decides to bring in what he's learned of collectivity and solidarity from his work in Cuba to try and bring the town back together and save them from the brink.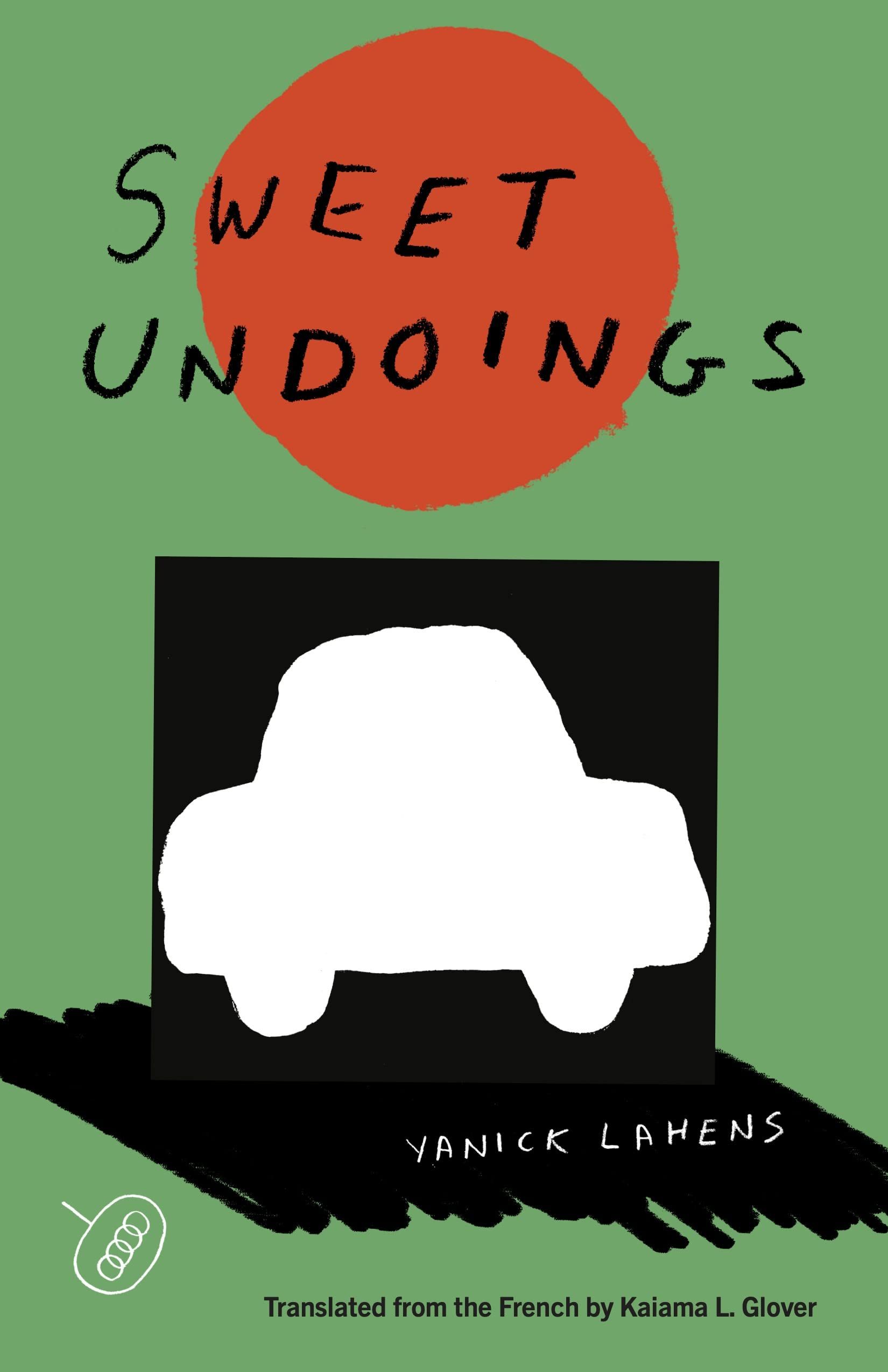 Sweet Undoings by Yanick Lahens, translated by Kaiama L. Glover
Another novel by Lahens — and her writing is as good as ever in this one. Young French journalist Francis is visiting Port-au-Prince and gets caught in the tangle of a friend group who are in the midst of debating, falling in love, fighting, and grieving. Lounge singer Brune's father, Judge Berthier, was recently unexpectedly and violently killed, and they are all trying to come to terms with the loss. The book follows the group as they deal with the violence, music, and community around them.
Content warnings for homophobia, loss, violence, mentions of sexual assault, racism.
Love, Anger, Madness: A Haitian Triptych by Marie Vieux-Chauvet, translated by Rose-Myriam Réjous and Val Vinokur
In this series of three novellas, Vieux-Chauvet presents three thematically connected novellas, which Edwidge Danticat herself calls, in an introduction to the book, "the cornerstone of Haitian literature." In one novella, four poets are trapped in a shack, terrified about the authoritative government that they know is coming for them. In another, a woman is obsessed with her brother-in-law, and in another, a woman is forced to have sex with a soldier to save her own family's chances. The three novellas all come together to speak for Haiti overall, for its history and its stories.
Content warnings for sexual assault/rape, murder, violence, torture, racism, classism, child death.
---
Looking for more works in translation? Check out these books from Catalonia, Japan, Southeastern Europe, Argentina, Central Africa, Japan, Ukraine, Chile, Germany, Indonesia, Peru, Italy, and East Africa, and books translated from Arabic, Modern Greek, and French. Or you can check out all of our in translation content.
If you have recommendations or requests for future lists of books in translation, or if you want me to know about a book I missed, please let me know on Twitter!