This content contains affiliate links. When you buy through these links, we may earn an affiliate commission.
There's just something about a fairy tale retelling. As someone who loves to reread books and rewatch my favorite shows and movies, maybe it's the comfort of reading something slightly familiar alongside the thrill of seeing it turned on its head. Maybe it's just because I'm a sucker for seeing how people can reinvent and completely reshape the same story. (I do enjoy some good fanfiction, after all.) Regardless, I love them. And dark fairy tale retellings that really tap into the grotesqueness of the original stories passed down from mouth to mouth? Oh, yes, please. I will gobble those right up.
And make no mistake: the original fairy tales are about as dark as you can imagine. Just reread "Rapunzel" or "Sleeping Beauty." You'll be horrified. Yet so many of the retellings we're familiar with gloss over the sharp edges of these stories, turning them from cautionary tales into tidy happily ever afters. Not these dark fairy tale retellings, though. These 10 books embrace the darkness of the original tales and then turn that darkness up a notch. You want mermaids who devour? How about princesses torn from their homes? Goblins? Curses? Monstrous creatures and monstrous men? Then these dark fairy tale retellings are for you. Just don't expect these books to have a happy ending.
The Salt Grows Heavy by Cassandra Khaw
There's nothing demure about the mermaid in this story. After being forced into marriage and giving birth to monsters, the mermaid's daughters devour her husband and their entire kingdom. Now, on the run, the mermaid meets a plague doctor with dark secrets of their own. When the two of them encounter a village of ageless children and the three "saints" who control them, they must unleash their cruelest instincts if they hope to escape these people alive.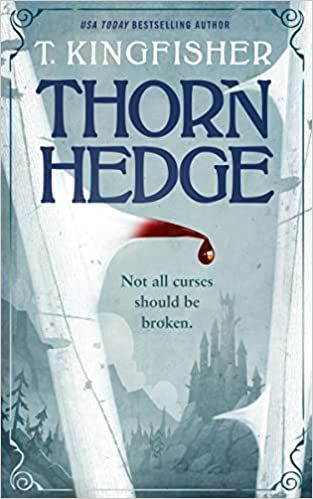 Thornhedge by T. Kingfisher
T. Kingfisher is a masterful writer of fantasy and retellings, and her prowess is on full display in this dark reimagining of Sleeping Beauty. The girl cursed by faeries is no princess; she's a changeling. And the fairy who cursed her was just trying to prevent her from doing any harm. Now, Toadling, the infant swapped out of her crib at birth and raised in Faerieland, must prevent anyone from undoing the spell she cast so long ago and awakening a monster. But who would believe an ugly girl who turns into a toad when a beautiful princess awaits?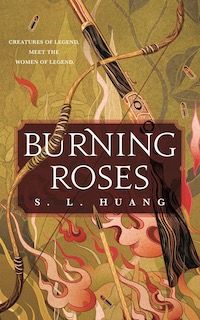 Burning Roses by S. L. Huang
A grown-up Red Riding Hood has joined forces with an archer named Hou Yi after fleeing from her troubled past. Rosa doesn't speak of her monster-hunting days or the mistakes that brought her here, so far from home. Hou Yi understands the desire to leave the past behind. Both women have their secrets, but when an old danger returns to the land they've sworn to protect, they must finally confront the dark deeds of their past if they can ever hope to move forward.
The Crane Husband by Kelly Barnhill
A 15-year-old girl must do whatever it takes to protect her family when her mother brings a crane into their home and their lives. A descendant of Midwestern farmers and the daughter of an artist, the narrator of The Crane Husband is used to taking care of her family. But it's always been just her, her brother, and her mother. Now, there's the crane. The crane takes over their lives, consuming all the mother's time and imposing his harsh, animalistic ways upon all of them. Can the story be changed? Or is this family doomed to repeat an age-old tale of abuse?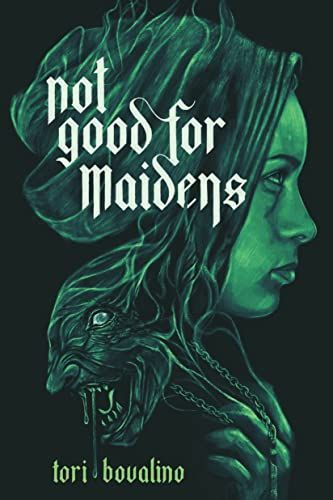 Not Good for Maidens by Tori Bovalino
After May was nearly lost to the Goblin Market years ago, she and her sister Laura were banished to the United States. Now, the Market is calling once again, but this time, it's her younger sister, Neela, and her niece, Lou, answering the call. Lou has been raised away from magic and witches and goblins. The Market is new to her and even more dangerous for it. But with her teenage aunt Neela missing — maybe dead — she's determined to help her mom and Aunt May get her back. Nothing can really prepare you for a place where human flesh is sold on the streets, and fruit gets you as drunk as any wine. But May and Laura escaped the Market once. And with the help of an unexpected ally, Lou may just be able to do it again.
Cinderella is Dead by Kalynn Bayron
This is not the Cinderella story you know. In fact, in this world, the story of Cinderella is used to keep women within the patriarchal confines of the kingdom where teen girls are required to attend an annual ball, and those who fail to find a match soon disappear. Sophia would rather marry her childhood best friend than be paraded around in front of a ballroom full of suitors, but she's not allowed to make that choice. It's only when she flees and meets a girl in the woods who claims to be one of Cinderella's last descendants that she realizes the story she's been told is a lie. If they can prove that to everyone else, maybe they can take back their own stories and pave the way for a better future.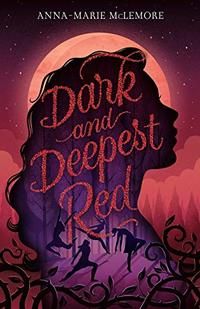 Dark and Deepest Red by Anna-Marie McLemore
Inspired by Hans Christian Anderson's "The Red Shoes" and historical dancing plagues, Dark and Deepest Red tells the story of a girl living in strange times. In the heat of summer in 16th century Strasbourg, women are dancing themselves to death. Rumors of witchcraft spread, and Lavinia and her family are soon being blamed for it. Centuries later, a pair of red shoes seal themselves to another girl's feet, forcing her to dance. Can the last descendent of Lavinia, who knows dancing curses better than anyone, help free her? Or is Rosella doomed to repeat the dancing plague's fate?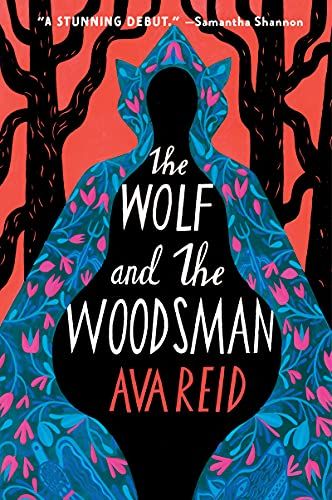 The Wolf and the Woodsman by Ava Reid
When the Holy Order of Woodsmen arrives in a small pagan village to find a suitable blood sacrifice for the king, Évike is quickly offered up. With no powers and Yehuli heritage, she's an outcast they're happy to be rid of. But the caravan of Woodsmen is attacked on their way to the place, leaving only Évike and the one-eyed captain alive. Gáspár, though, is no ordinary Woodsman: he's the disgraced son of the king. Now, with no other choice and no one else to rely on, they must work together to survive. They're two outsiders who have never been accepted in this land. But can the common ground — and even affection — they find for each other survive the journey? Will they survive at all?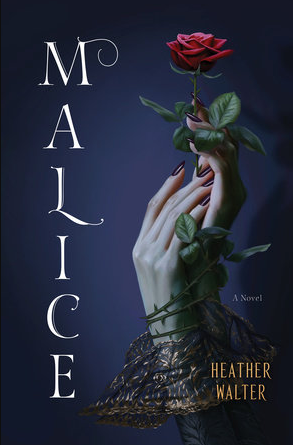 Malice by Heather Walter
In the land of Briar, princesses are cursed to die. It was someone with magic, just like Alyce, the Dark Grace, who cast that curse generations ago. But Princess Aurora cares for her anyway. She doesn't care that everyone else fears Alyce's abilities. Aurora tells Alyce to be proud of her power. But with only one year left to live, whatever Aurora thinks of Alyce will soon be meaningless. Unless, that is, Alyce can harness her own dark magic to undo the darkest curse of all.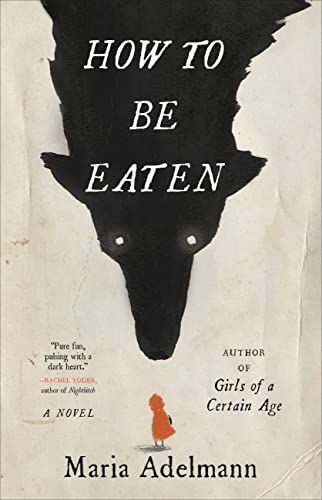 How to Be Eaten by Maria Adelmann
Being a woman is hard. Being a woman who's survived real-life fairy tale horror is even harder. For the women in the support group at the heart of How to Be Eaten, that's just life, though. Five women dealing with the fallout of their experiences with dangerous creatures, monstrous men, and wicked witches come together to talk, judge each other's stories, and possibly even save themselves and each other. When you get right down to it, fairy tales are full of horror. And Maria Adelmann exposes these stories for the nightmare they really are when stripped of all those fairy tale happily ever afters.
Need even more dark fairy tale retellings in your life? The good news is these aren't the only ones we have to recommend! Check out these other dark fairy tales and retellings: