This content contains affiliate links. When you buy through these links, we may earn an affiliate commission.
Spider-Man is one of Marvel Comics's most popular characters, without question. The wall-crawler has a nice history with video games, but when Marvel's Spider-Man hit the PlayStation 4 in 2018, it was an immediate smash. From the open world of Manhattan to the stellar story, performances, and combat, everything was working right. Insomniac Games followed it up with a smaller, budget title called Marvel's Spider-Man: Miles Morales, continuing their success.
Now, a full-sized sequel is about to drop for PlayStation 5. It promises to continue the story from the first games, including both Peter Parker and Miles Morales in the adventure. What else do we know about the sequel? Based on the trailer, Harry Osborn will feature heavily. In the first game, he was presumed dead, though the ending showed otherwise. Kraven the Hunter will be a major villain. Oh, and the black symbiote suit means fascinating things for Peter and the appearance of Venom.
That might sound like a lot, but video games have the luxury of packing a lot of story content and characters in since the game can span lots of hours. The first game relied heavily on Mister Negative, Silver Sable, Mary Jane, and Aunt May, after all. That said, with so many new characters to the story that Insomniac is telling, there are a lot of comics to read if you want some background. Here are 10 comics to read before playing Marvel's Spider-Man 2.
The Amazing Spider-Man Extra! #1 by Zeb Wells, Pat Olliffe
These Extra! issues were all standalones with multiple stories going on, which made them pretty fun. The one that stands out here is "Harry's Birthday," which is a great little character piece that encapsulates the great friendship between Peter and Harry Osborn.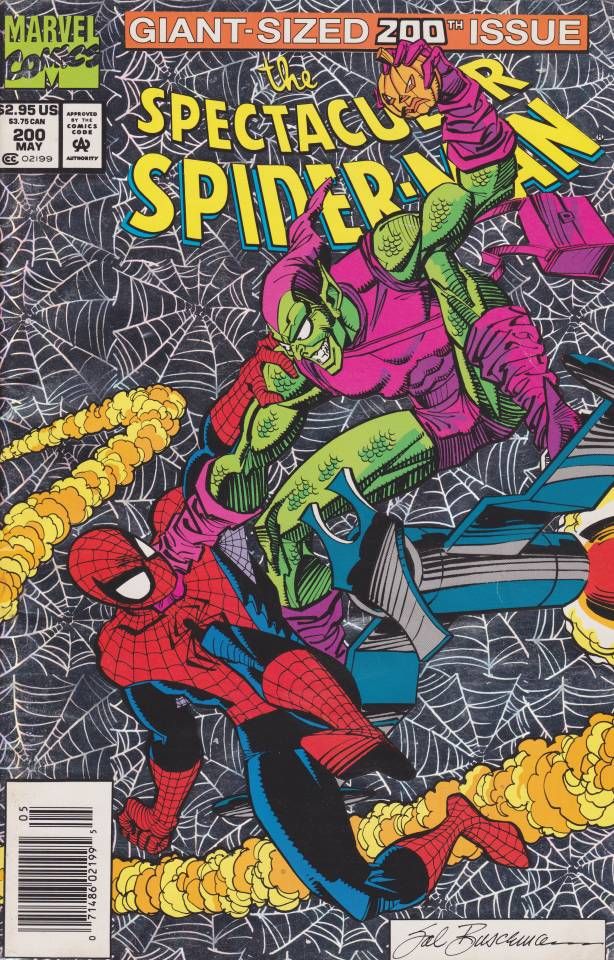 Best of Enemies by J.M. DeMatteis, Sal Buscema
This great story was told in Spectacular Spider-Man #200, a giant-sized issue. Sam Raimi retold this story in his second Spider-Man movie, with the battle between Spider-Man and Harry (Green Goblin) reaching its inevitable climax. It was a poignant story of friends-to-enemies and redemption, along with the tragic death of Harry.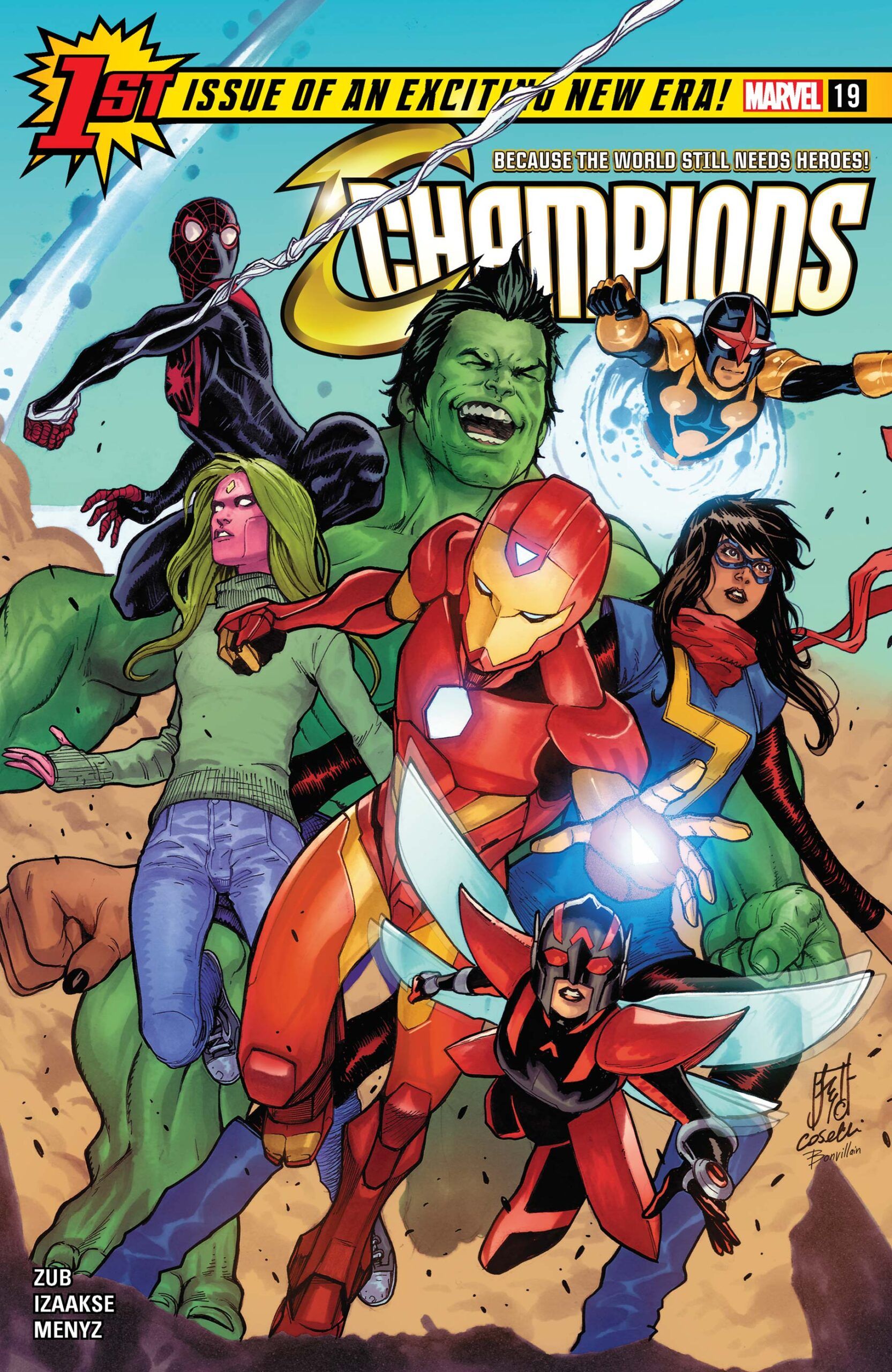 The Champions by Vita Ayaland, Robert Quinn
Since Miles is going to be working closely with Peter in Marvel's Spider-Man 2, how about a great book that shows Miles on a team? In this case, he forms a new team with Ms. Marvel and Nova after they're disillusioned by the Avengers. It's a fun and youthful superhero story.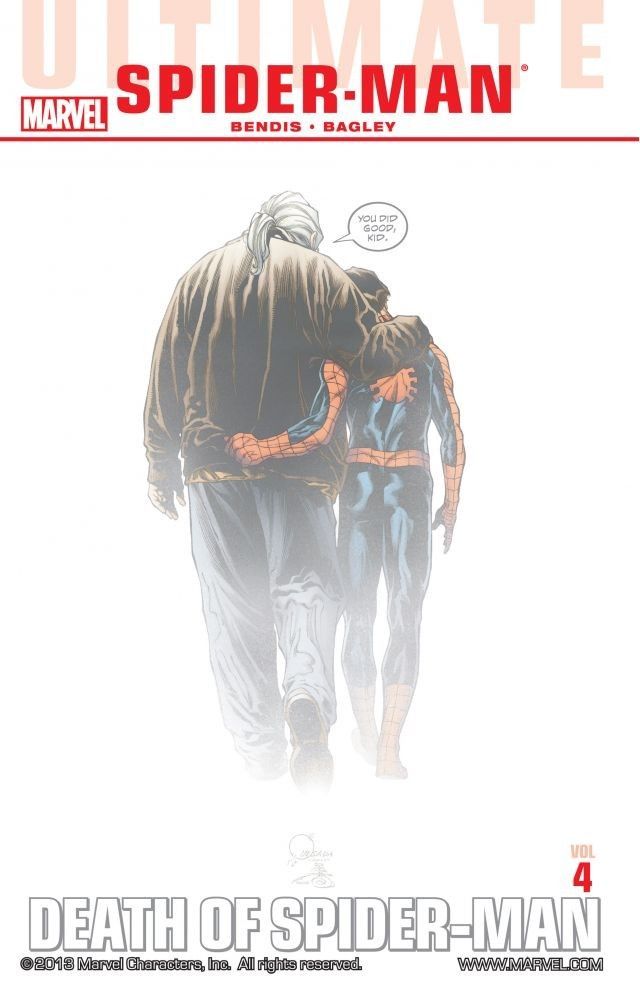 Death of Spider-Man by Brian Michael Bendis, Mark Millar, Leinil Francis Yu, Mark Bagley, David Lafuente, Sara Pichelli
This story is why we have Miles Morales. In the original Ultimate Universe, Peter eventually died, which opened the door for Miles Morales to step up and become the new Spider-Man. This was a big deal when it happened, and the story is an equally big crossover event.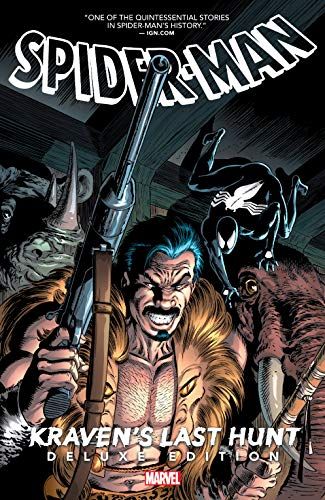 Kraven's Last Hunt by J.M. DeMatteis, Mike Zeck, Bob McLeod, Janet Jackson
This isn't just often considered the best Kraven the Hunter story, but one of the best Spider-Man stories ever told. In it, Kraven finally bests Spider-Man and buries him alive. What does he do next? He dons a Spider-Man costume to prove that he's the better hero. What follows is a wild and emotional story.
Miles Morales: Straight Out of Brooklyn by Saladin Ahmed, Javier Garron
This is one of the early adventures of Miles Morales in the 616 universe and one of my personal favorites. Saladin Ahmed had such a great grasp on the character and what has always separated him from Peter. You want standalone Miles? Read this.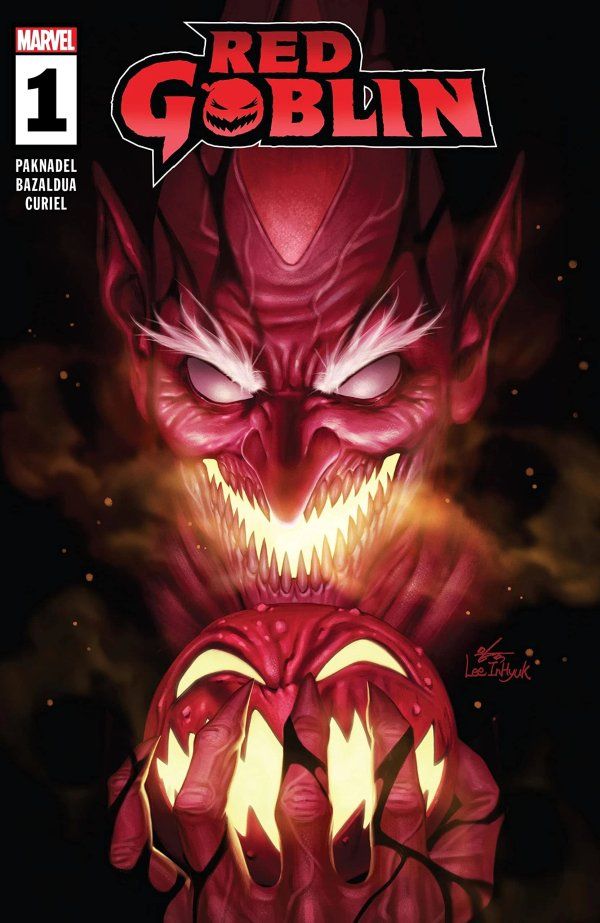 Red Goblin by Alex Paknadel, Jan Bazaldua
Norman Osborn isn't shown in the trailer for Marvel's Spider-Man 2, but given how the first game ended and with Harry showing up, you know he'll be around. This recent comic is Harry not as Green Goblin, but with a symbiote as Red Goblin. Who knows, maybe Norman will wind up with a symbiote in the upcoming game.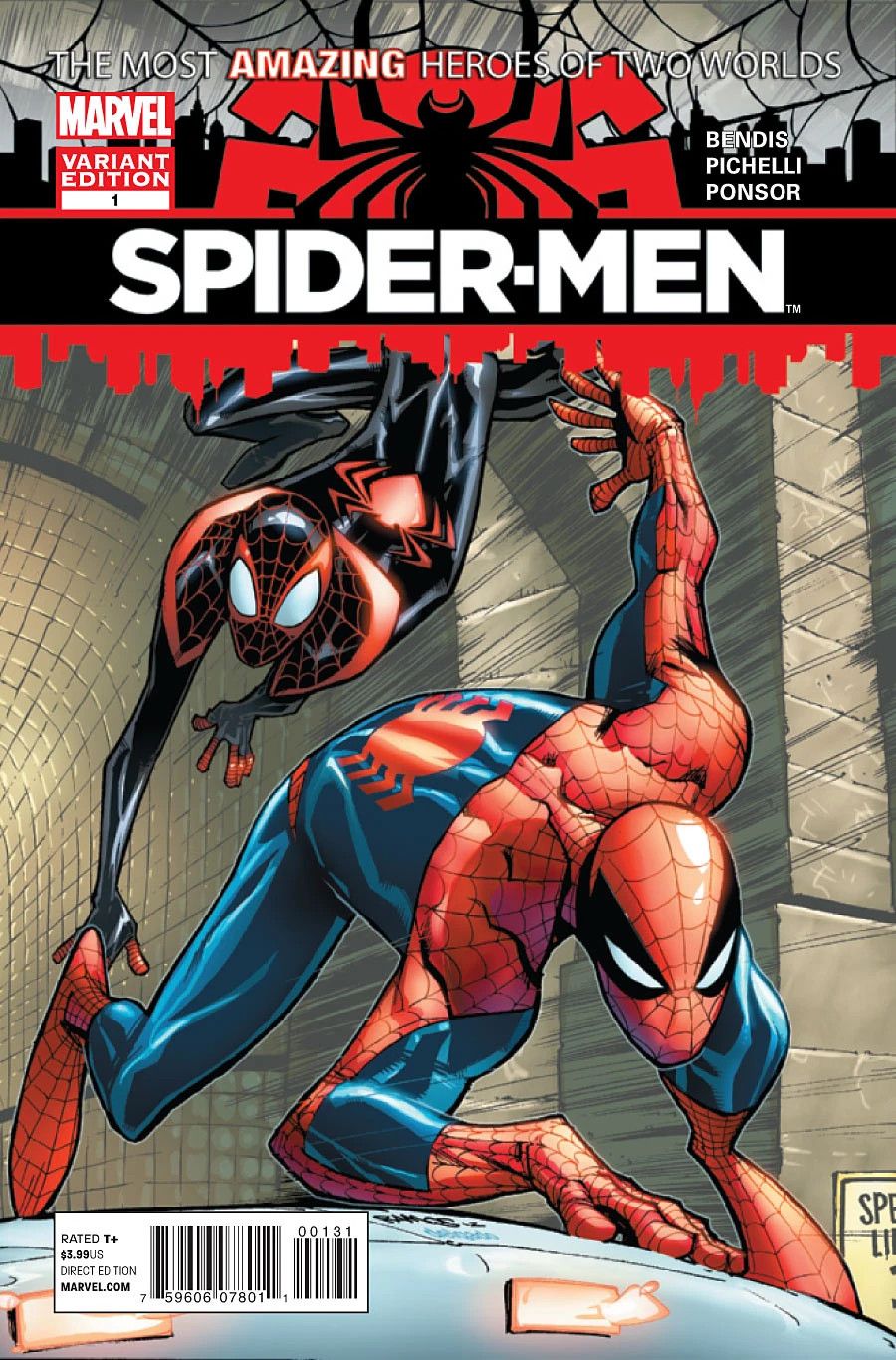 Spider-Men by Brian Michael Bendis, Sara Pichelli
It was hard to settle on which Bendis/Pichelli story to feature here. They created Miles Morales and collaborated a lot on his stories. This is my favorite, though, in which the 616 Peter Parker and Miles Morales team up for the first time. Miles would later cross over permanently, but this meet-cute is a lot of fun.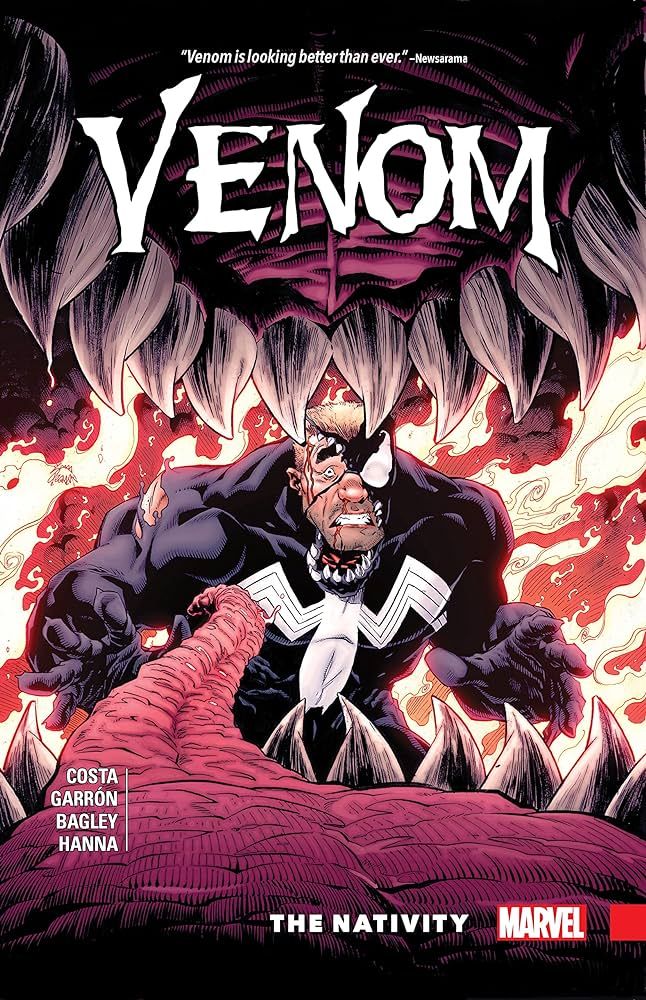 Venom: The Nativity by Mike Costa, Mark Bagley, John Dell, Scott Hanna, Dono Sanchez-Almara
This may seem like a random Venom story to include for those who really read a lot of the Lethal Protector comics. However, it's the first time that Venom went toe-to-toe with Miles Morales. Peter has squared off plenty of times with the symbiote, but how does the alien fair against Miles's venom blast?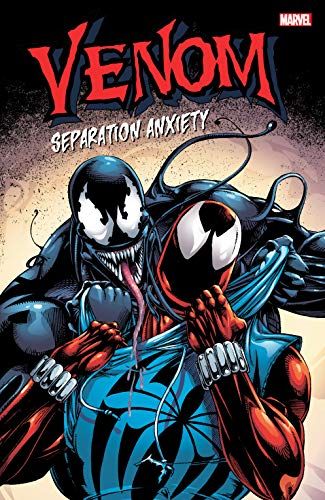 Venom: Separation Anxiety by Carl Potts, Howard MacKie, Terry Kavanagh, Liam Sharp, Ron Lim
Lastly, I'm including one of the absolute best Venom stories. In it, Eddie Brock is separated from the alien symbiote. Without the moral center that Brock brings, the symbiote wreaks havoc. Oh, and the completely terrible Carnage debuted in these pages. Yeehaw.
---
What better way to warm up your gaming fingers than by turning some pages? What are your favorite Venom stories? Is that going to be Harry as Venom in the game? It's never happened in the comics, which makes the idea all the more fascinating.