This content contains affiliate links. When you buy through these links, we may earn an affiliate commission.
Bethesda Softwork's new role-playing game Starfield is getting all of the buzz right now. Known for epic, open-world games like Fallout and The Elder Scrolls, this is Bethesda's first new game world in a very long time. Starfield is another open-world RPG, though this one is set in space. Forget one decimated city or a sprawling fantasy land, Starfield ranges multiple planets and the starways between them.
Bethesda has created a detailed backstory for their new gaming universe, complete with a timeline of human exploration of the stars beginning with humans finally landing on Mars in 2050. The timeline runs through 2368, when the game begins and a mystery begins to unfold. As a player, you'll create your own character, explore the known universe, and unravel the plot. Or, like with all open-world games, just goof around with side quests for hours on end.
While at the time of writing, I'm eagerly anticipating its release, what better way to prepare for this grand upcoming game than with some comic books? These 10 are all science fiction of the space-faring kind. Some have a bit of mystery to them, some have some exploration, and all of them bring that sense of the vastness of space.
Here are 10 comics like Starfield to read to fuel your obsession.
Bitch Planet by Kelly Sue DeConnick, Valentino De Landro, Robert Wilson IV
This dystopian sci-fi comic is inked on my arm for good reason. In this twisted future, women who defy the patriarchy are sent to an orbital prison colony nicknamed "Bitch Planet." Full of intersectional feminist icons, this comic should be on everyone's must-read list.
Descender by Jeff Lemire, Dustin Nguyen
Space travel, sympathetic androids, and gorgeous art are all part of this great story. Androids and other AI have been outlawed. Bounty hunters scour the stars for them. TIM-21 and his ragtag crew of synthetics are on the run, trying to survive and prove that they deserve to survive.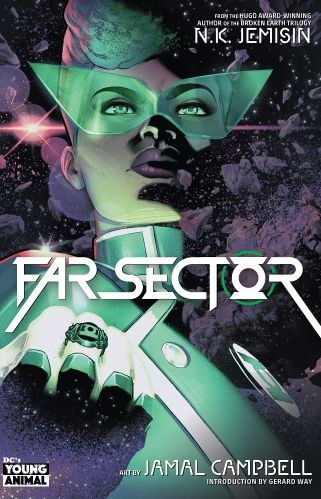 Far Sector by N.K. Jemisin, Jamal Campbell
This is technically a Green Lantern story, but only technically. This comic focuses on Sojourner Mullein, a rookie Green Lantern, who is newly on duty when the first murder in centuries occurs on her watch. Now, it's on Mullein to solve the mystery and prevent all-out war, all while being the only human in that distant sector of space.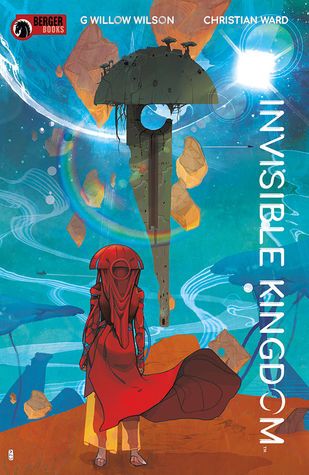 Invisible Kingdom by G. Willow Wilson, Christian Ward
Here's another great comic set in the farthest reaches of space. Here, a hardened pilot and a religious acolyte discover a terrible conspiracy between a massive religion and a mega-corporation. This odd couple have no choice but to work together to expose the truth in defiance of both galactic giants.
Outpost Zero by Sean Kelley McKeever, Alexandre Tefenkgi
Here's another mystery in the depths of space. Alea has lived her entire life on an outpost at the edge of space. When tragedy strikes, however, everything she's ever known is thrown into question. I do love how a space-faring setting can make every plot just that much better.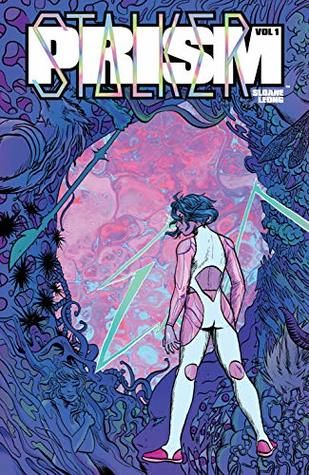 Prism Stalker by Sloane Leong
Vep is a refugee raised as an indentured "citizen." So she doesn't get a say when she's sent to a newly discovered planet to help colonize it. Teeming with violent and psychic lifeforms, the planet seems to affect Vep in strange ways. Maybe Vep is more than she ever thought she was.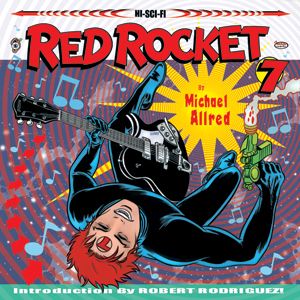 Red Rocket 7 by Mike Allred
This trippy comic book came out in the 90s but tried to emulate older styles. From the creator of Madman, this is about an alien and clone who comes to Earth just wanting to make music. But humans be doing human things like trying to kill anything they don't understand.
Saga by Brian K. Vaughn, Fiona Staples
Who hasn't heard of Saga by now? It's an epic space opera with big Romeo and Juliet energy, a giant galactic war, people with televisions for heads, and Lying Cat. Saga isn't just one of the best science fiction comics ever, but it's one of the best stories ever. Period.
Southern Cross by Becky Cloonan, Andy Belanger, Lee Loughridge, Serge LaPointe
Alex's journey seems simple enough, if tragic. Her sister has died on a distant refinery moon, and Alex is going to gather her remains. But she also wants answers, and those answers lead her down a dangerous rabbit hole of betrayal and intrigue…in space!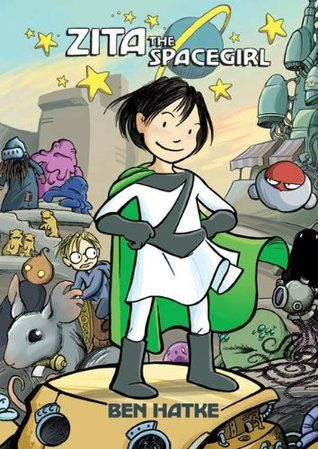 Zita the Spacegirl by Ben Hatke
Why yes, there is something on this list for the little science fiction fans. This middle grade graphic novel is about Zita, a girl whose best friend is abducted, and so Zita takes to the stars to rescue her friend. Full of fun, friendship, and cutesy monsters, it's a great read for all ages.
---
Whether you're hours into a Starfield marathon or moping that it's not available on your console of choice, like me, there are so many great spacey comics to read.