This content contains affiliate links. When you buy through these links, we may earn an affiliate commission.
The lives of rock stars are endless sources of fascination. The recent popularity of Daisy Jones & the Six, the constant musician biopics, and documentaries about famous musicians all prove that we're hungry for more information about the minds of musical geniuses. Rock stars are kind of "you know it when you see it" phenomenon — they have an "it" quality that allows them to fill stadia with fans who have memorized all their lyrics like sacred texts. Books about rock stars, whether about real people or imagined ones, feed that interest in the musicians.
Record collecting has also gotten popular again. It was becoming a bigger deal in the early 2010s with the rise of streaming music — the craving for physical media was strong. Currently, lots of artists release special editions of their albums on vinyl. The explosion of demand for vinyl collections has caused manufacturing issues, though. The production slowdown of vinyl during the pandemic because of supply chain issues has actually persisted because, right before the boom of vinyl sales, vinyl manufacturers were losing money and shutting down.
Since it's harder to get new vinyls, looking to secondhand stores and finding vintage records could be a great way to start a collection. Digging through music's past is how many great musicians got started: digging through the history and finding what they like. If you love rock stars and stories about them, there are plenty of biographies, memoirs, and fictional accounts to dig through to get started.
Biographies and Memoirs About Rock stars
Kill 'Em and Leave: Searching for James Brown and the American Soul by James McBride
To James McBride, James Brown and his music are essential to understanding midcentury American race relations. His career spanned decades and he was always a singular voice. McBride is interested in the musical legacy of James Brown, but he spends much more time explaining the world that surrounded Brown, from his displaced family to his sharecropping history in South Carolina. Even since Brown's death, his legacy and estate have been disputed by the many people involved in the fight over his will. Nothing about James Brown's life is simple, which of course, led to the electric, world-stopping power of his music.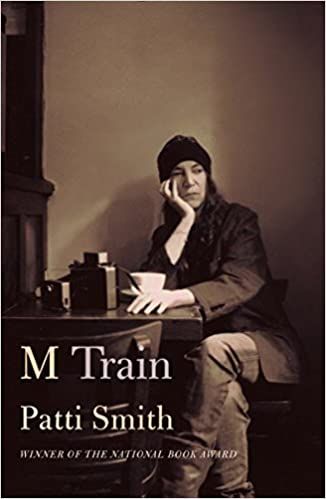 M Train by Patti Smith
In her memoir follow up to Just Kids, Patti Smith recounts her life after the release of her iconic album Horses in 1975. Formally inventive, Smith jumps around the years of her life and switches between the real and the imagined. The M train of the title is her "mind train" that allows her to write herself to wherever she wants to go. In addition to these dreamy recountings, she recounts the painful memories of Robert Mapplethorpe's death, her husband Fred Smith's passing, and the loss of her brother as well.
My Love Story by Tina Turner
Tina Turner often said that she wrote her first book so people would stop asking her about her first husband. For her second memoir, she goes into her past and explains how it shaped her fierce determination to be an artist on her own terms. After her divorce, she had to work her way back up to the superstardom she so clearly deserved as the queen of rock n' roll. She also reflects on falling in love with Erwin Bach and the joy of that relationship. If you are a Tina Turner fan, or want to know more about a figure who shaped the rock movement, this is required reading.
Meet Me in the Bathroom: Rebirth and Rock and Roll in New York City 2001-2011 by Lizzy Goodman
Since I was a kid in the early 2000s and cultivated my music taste, the first decade of the 2000s is among the best rock in my mind. Lizzy Goodman's oral history of the music scene that dominated culture in that decade goes deep on the beloved rock bands of the era who are still making great music, like The Strokes, Vampire Weekend, and the Yeah Yeah Yeahs. It wasn't just the bands that made the scene: Goodman also interviews the various industry people and fans who surrounded these bands and made them cultural phenomena. There are plenty of other great bands featured as well.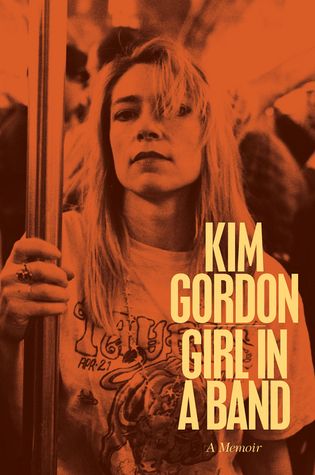 Girl in a Band: A Memoir by Kim Gordon
Kim Gordon is a hugely important figure in rock music. As a founding member of Sonic Youth, she inspired many bands and especially women in music. She originally moved to New York after college to work on her art, but got into the downtown music scene and started making music before joining Sonic Youth. Although she and her husband broke up, and so did Sonic Youth, Kim writes kindly and frankly about her decades in the band and as a world-changing rock star. Start the book by listening to "Sacred Trickster" from The Eternal.
Fictional Books About Rock stars I Wish Were Real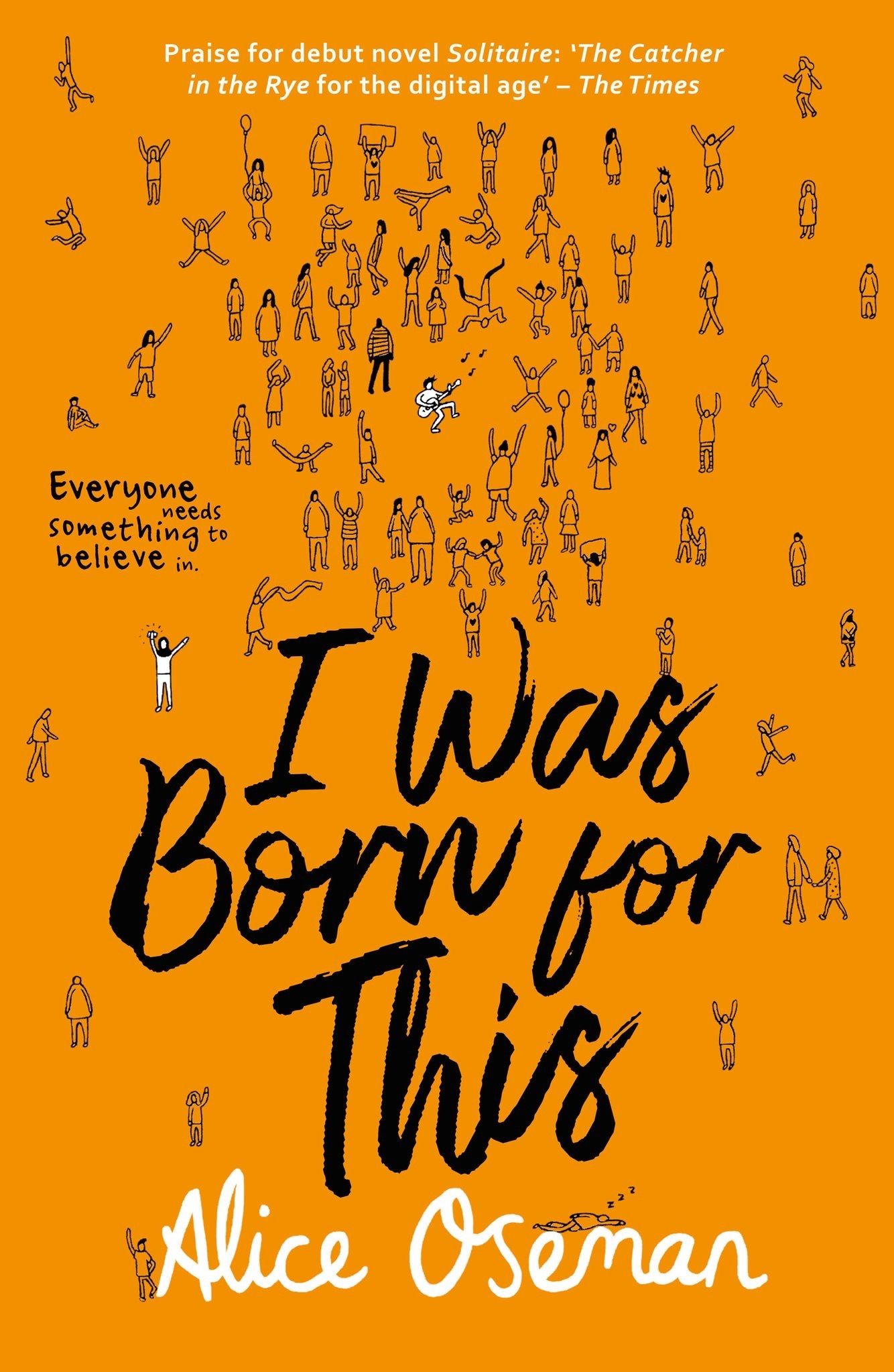 I Was Born for This by Alice Oseman
This book was actually my introduction to Alice Oseman, so it holds a special place in my heart. In a gloriously sweet sendup of music fandom, we follow Angel Rahimi, a superfan of the band The Ark, and the lead singer of The Ark, Jimmy Kaga-Ricci, and the events that lead to them meeting during a major concert for The Ark. Angel has gone to stay with an online friend for the first time in person, while Jimmy is struggling with the intensity of global fame on his mental health. When they do meet, their friendship provides them a way to understand the perspective of the other: the idol and the fan.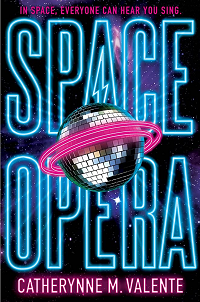 Space Opera by Catherynne M. Valente
What if, instead of Eurovision, bands had to compete in a multiple-galaxy-spanning music competition that would determine if a planet was sentient enough to continue existing in the universe? That's the conceit of the Metagalactic Grand Prix, a music competition created to celebrate the end of the Sentience Wars. For the first time, a human band from the less-than-intelligent planet Earth will be allowed to participate — Decibel Jones and the Absolute Zeroes. The flamboyant London rockers will have their work cut out for them, and their performance will determine humanity's fate.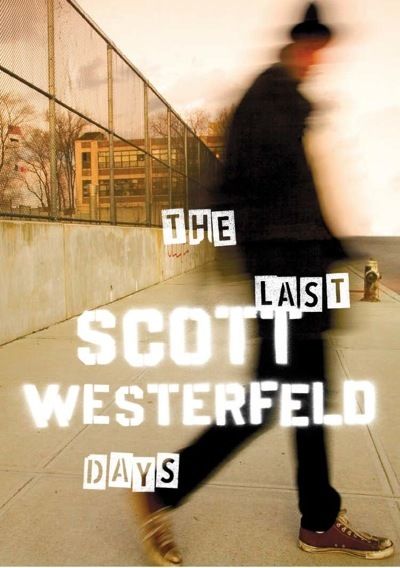 The Last Days by Scott Westerfeld
A loose sequel to Peeps, The Last Days follows a young, hungry band in New York City making a name for themselves amid a mysterious disease sweeping through the city. In Peeps, we learned the disease was a parasite causing vampire-like behavior. However, the band members in The Last Days don't know about the parasite. They see the uptick in rats and cats around Brooklyn, and feel the strange energy in the city. Pearl gets her friend Minerva to join a band with two other musicians, Moz and Zahler. However, when Minerva sings in a deep, guttural unrecognizable way, something bubbles up from below. The awkwardness of a teen band versus the drama of the parasitic vampire apocalypse is a fascinating matchup.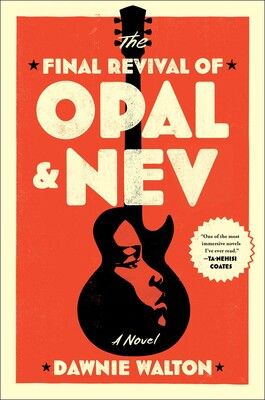 The Final Revival of Opal & Nev by Dawnie Walton
If you loved Daisy Jones & The Six, this oral history-style story of an iconic punk band will definitely push the right buttons. In the 1970s, Opal is a certified badass who refuses to settle into a regular life, and when she meets Nev at a bar show, their creative spark pushes them to form a band. While they're making a name for themselves in the New York punk scene, Opal is keenly aware of her identity as a Black woman in a movement obsessed with shocking antics. Jumped ahead to 2016, Opal and Nev are considering a reunion, and the music journalist putting together the history of their band uncovers even more secrets.
The First Rule of Punk by Celia C. Pérez
On her first day at her middle school, Malú gets in trouble with the administration for her punk rock style. Even though she's having some social troubles, she finds other like-minded students that make the pain of tweenhood less acute. They start a band and end up having to fight the power of the school that seeks to crush their punk self-expression.
Make Your Own Kind of Music
The joy of reading about music is in reading about people who are full of creative energy. Musicians are driven to create in the same way as other artists, and even rock stars who are the main attraction are part of a larger creative community. Music is a collaborative act, which makes the nonfiction and fiction about bands and their struggles so fascinating. It's all about relationships.  
There are plenty more great musician memoirs to explore, and even musician books for young adults in particular. Books about music can be about anyone and anything, and if you're hoping to put in some time exploring across sub-genres, TBR can help you find your best book fit. When you're looking for your next great read, you can find a great book similar to your last favorite to keep up with new releases and find backlist gems for your pile of books about rock stars.