This content contains affiliate links. When you buy through these links, we may earn an affiliate commission.
As the leaves turn golden and flaming orange before falling from the trees, I'm reminded that just around the corner is Nonfiction November! This most wonderful time of year is when the bookish internet gathers together to celebrate all things nonfiction — memoir, essays, history, true crime, we have it all! Now, of course, as an audiobook lover, I'm not just looking for any nonfiction books to add to my TBR. I'm looking for titles that are incredible as audiobooks.
But what makes a good nonfiction audiobook? Ask 100 audiobook lovers, and you'll get 100 different answers. But for me, I'm looking for performers that can make a dusty history text come alive, like in Timothy Egan's A Fever in the Heartland. Or memoirists who read their own stories, like Imani Perry's performance of A Dangerously High Threshold of Pain. And if a memoirist isn't reading their own story, the narrator needs to tap into the author's story and communicate the complex emotions of sharing a story that is so deeply personal, like in Victoria Villarreal's performance of Liliana's Invincible Summer.
2023 has been a great year for nonfiction audiobooks, so I've chosen 10 titles that from this year that would be perfect for your Nonfiction November audiobook TBR. Whether you like history, memoir, or essays, there's going to be something for you!
A Dangerously High Threshold of Pain by Imani Perry, Performed by the Author
Scholar Imani Perry shares her experience living with Lupus. As a Black woman in academia, Perry feels like she has to be perfect and present Black excellence in the face of ongoing systemic racism in her field. But, when she's diagnosed with a host of chronic illnesses, she's forced to confront the impossibly high standards she's set for herself and to relearn how to care for her disabled Black body. In this gorgeous work, Perry writes about the idea of rest as revolutionary. Her narration gives listeners an added insight into Perry's emotions as she learns to live with chronic illness.
Wolfish: Wolf, Self, and the Stories We Tell About Fear by Erica Berry, Performed by Lessa Lamb
Berry's book begins with a lone wolf, OR-7, as he leaves his pack in Oregon and starts a trek across the mountains. Berry springboards from OR-7's story into a discussion of wolves, their history, and what wolves have symbolized for humans. She weaves in stories from her own life, creating a multi-model narrative braided together to create something wholly unique. Lessa Lamb performs Berry's complex narrative, carefully guiding listeners through Berry's many anecdotes and ideas.
Liliana's Invincible Summer: A Sister's Search for Justice by Cristina Rivera Garza, Performed by Victoria Villarreal
While Cristina Rivera Garza's younger sister Liliana was in college, she was murdered. Since then, Rivera Garza and her family have constantly wondered who killed her sister. What were Liliana's last days like? Liliana's Invincible Summer examines Liliana's life, celebrating the joys and the sorrows, creating a beautiful tribute to a sister's love. Victoria Villarreal imbues her performance with such a wealth of emotional intimacy.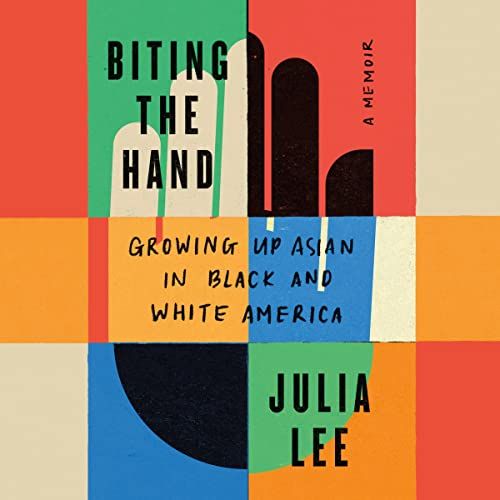 Biting the Hand: Growing Up Asian in Black and White America by Julia Lee, Performed by the Author
Julia Lee performs her memoir about growing up in Los Angeles as the daughter of Korean immigrants. In high school, she watched riots break out in her neighborhood after white police officers beat Rodney King. Ever since, she wondered how she might be complicit, as an Asian American, in systemic racism. Biting the Hand follows Lee's experience attending and graduating from an Ivy League university, eventually going on to receive her PhD in English Literature. Lee's issues highlight the personality already in her prose as she gives listeners a closer look into her life.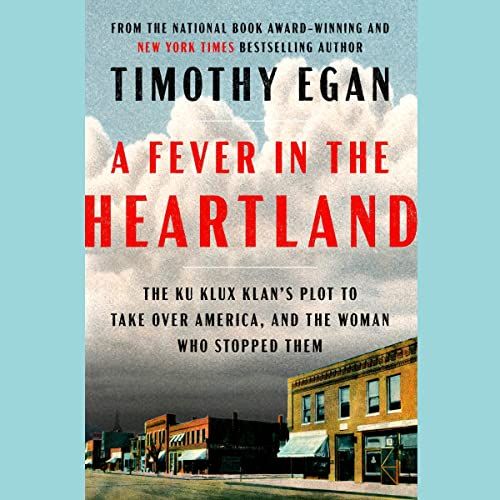 A Fever in the Heartland: The Ku Klux Klan's Plot to Take Over America, and the Woman Who Stopped Them by Timothy Egan, Performed by the Author
Timothy Egan chronicles the history of the KKK in the Midwest and the Western U.S., reaching its height during the 1920s. While many imagine that the South was the bastion of the KKK, Egan presents the Klan as a hate group that flourished in middle America. Egan's narration captures listeners' attention and keeps listeners enraptured until the very last page.
Opinions by Roxane Gay, Performed by the Author
Literary icon Roxane Gay is known for her opinion pieces, which have been published in countless places. But now listeners have them all in one place. Gay reads this collection of her articles — which includes everything from advice columns to celebrity profiles — adding a wonderful spark of her personality and enhancing her one-of-kind prose.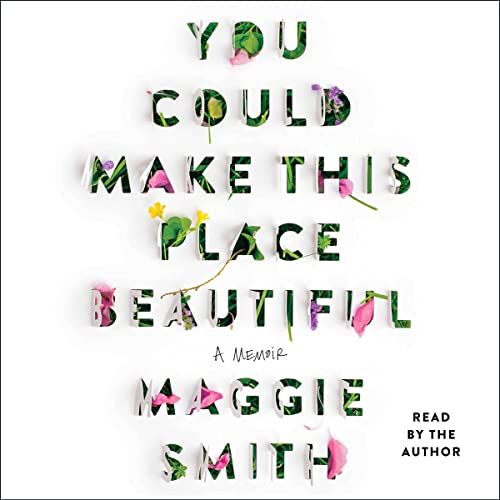 You Could Make This Place Beautiful by Maggie Smith, Performed by the Author
Poet Maggie Smith has given us all a truly incredible memoir that follows the dissolving of her marriage. Each chapter is like a snapshot of Smith's life. Smith tells us how she was feeling in these brief moments, connecting with listeners in such a vulnerable way. Her performance carries with it all the weight of the intense emotion from both writing and performing such a personal story.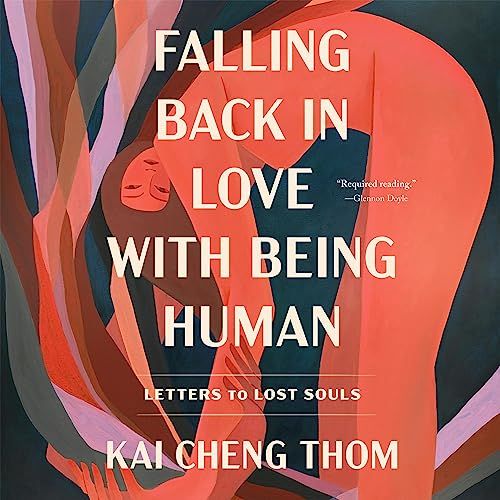 Falling Back in Love with Being Human by Kai Chang Thom, Performed by the Author
Chinese Canadian trans artist Kai Chang Thom presents a beautiful little gem of a book where she writes letters to family members, ex-boyfriends, and celebrities, all in an attempt to heal and become the best version of herself. At the end of each chapter, Thom includes calls to action for listeners who are also seeking healing from past trauma. Thom's audiobook narration is more than just reading her own prose — it's truly a performance.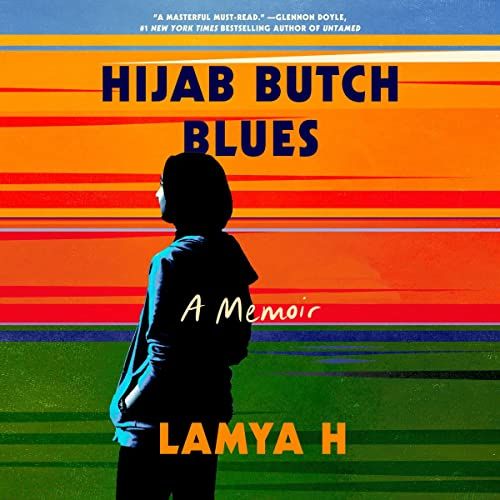 Hijab Butch Blues by Lamya H, Performed by Ashraf Shirazi
When Lamya H is in high school, she realizes that she's queer. But as a Muslim in the Middle East, she doesn't really see how she can tell anyone. She moves to the U.S. for college and begins to make a life for herself, finding her way as a queer Muslim far away from her family she knows wouldn't understand. Ashraf Shirazi captures Lamya H's complex emotions throughout the memoir, adding to the deeply personal prose of the memoir.
A Living Remedy by Nicole Chung, Performed by Jennifer Kim
Memoirist and newsletter writer for The Atlantic, Nicole Chung, is back with her second memoir, this time following her experience living through the pandemic as her mother is dying from cancer. All Chung wants is to spend as much time with her mother, but how is that even possible when her mother has no immune system and must social distance at all costs? Jennifer Kim's performance captures the emotional anguish of Chung's distress and grief.
---
Whatever your favorite kind of nonfiction, there is sure to be an audiobook for you! Looking for even more audiobook recommendations? Check out 9 of the Best Recent Audiobooks Narrated by the Author and 9 of the Best Video Game and Audiobook Pairings.