The Amazon Kindle is one of the most popular e-reader devices, and for good reason. It's both practical and packed with great features. 
Kindles also offer tons of apps, book titles, magazines and more, all at your fingertips. It's a bookworm's dream come true. And because it's so lightweight and portable, you can easily carry it in your backpack, briefcase or handbag, making it the perfect travel companion. 
CLICK TO GET KURT'S FREE CYBERGUY NEWSLETTER WITH SECURITY ALERTS, QUICK TIPS, TECH REVIEWS AND EASY HOW-TO'S TO MAKE YOU SMARTER 
However, like most electronic devices, Kindles have some hidden features that are pretty cool and helpful that you may not know about. 
Here are my top 10 must-know features to help you get the most out of your e-reading experience on a Kindle. Keep in mind that these tips will depend on which Amazon Kindle model you have.  
HOW TO SILENCE AMAZON ALEXA'S 'BY THE WAY' SUGGESTIONS
1. Use your book cover as the lock screen 
With some of the later Kindle models, you can make the cover of the current book you're reading – your Lock Screen. It's a unique feature that you can change with every book you read. Here's how to do it:
Open your Settings app
Tap Device Options
Toggle on Display Cover 
 GET SECURITY ALERTS WITH THE FREE CYBERGUY NEWSLETTER – CLICK HERE 
2. Show word meanings and improve vocabulary 
Reading is a great way for us to learn new words and expand our vocabulary. To help you with this, Kindle has two great features that will quickly teach the meaning of a word you don't know while you're reading your book. One way it does this is with a feature called Word Wise, which automatically shows the meanings of long words in any given book. Here's how to turn the Word Wise feature on:
Open any book on your Kindle
Tap at the top of your screen
Click the Aa icon
Click More
Scroll down, and select Word Wise 
Toggle on Word Wise and wait for the data to download
You will now see the descriptions above the more difficult words in your book. You will also see the phrase Word Wise appear at the bottom corner of your screen. You can tap that and use the scale at the bottom to adjust the number of descriptors appearing on your screen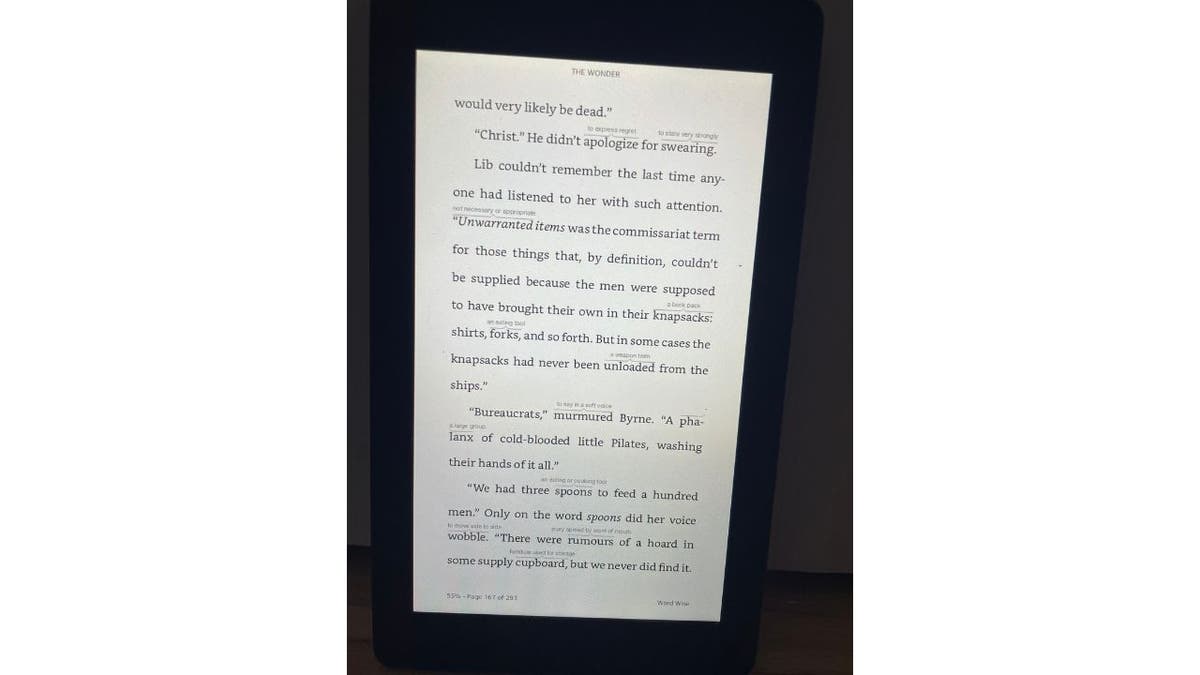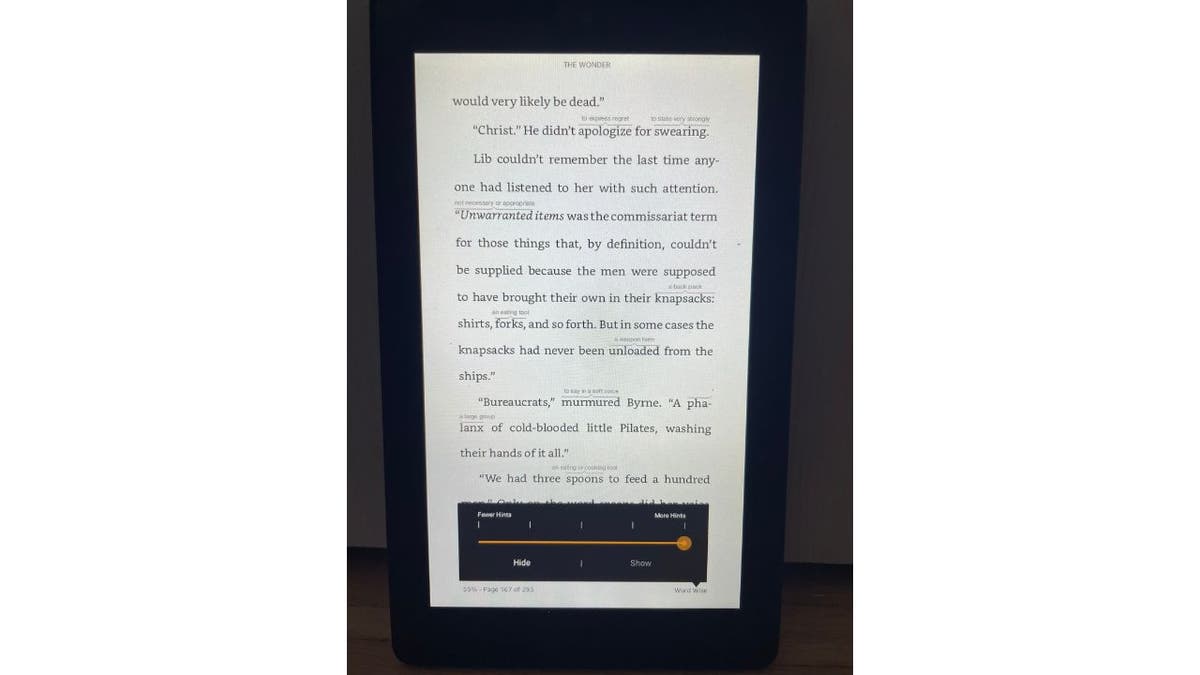 A quicker way to learn the meanings of words without turning on Word Wise is by simply long-pressing on a word you don't know. This hidden shortcut will make a dictionary definition of the word appear right above it so you can get a glance at what the word means. 
MORE: HOW TO GET RID OF ROBOCALLS WITH APPS AND DATA REMOVAL SERVICES  
3. Connect Goodreads to your Kindle 
If you're an active Goodreads user, you can connect your account to your Kindle. In case you're unfamiliar with Goodreads, it is a popular online platform that serves as a pretty amazing social cataloging website for book lovers. 
Connecting the two makes it that much easier to review and rate books. It'll also update your reading progress for each book you're reading in real time. Here's how to connect your Kindle to your Goodreads account:
Tap the home icon at the top of your Kindle screen
Click the three vertical dots on the right side of the screen
Tap Settings
Select My Account
Select Social Networks
Click on Goodreads
A dialogue box should pop up. Follow those directions to connect your Goodreads account to your Kindle
MORE: BEST KINDLES OF 2023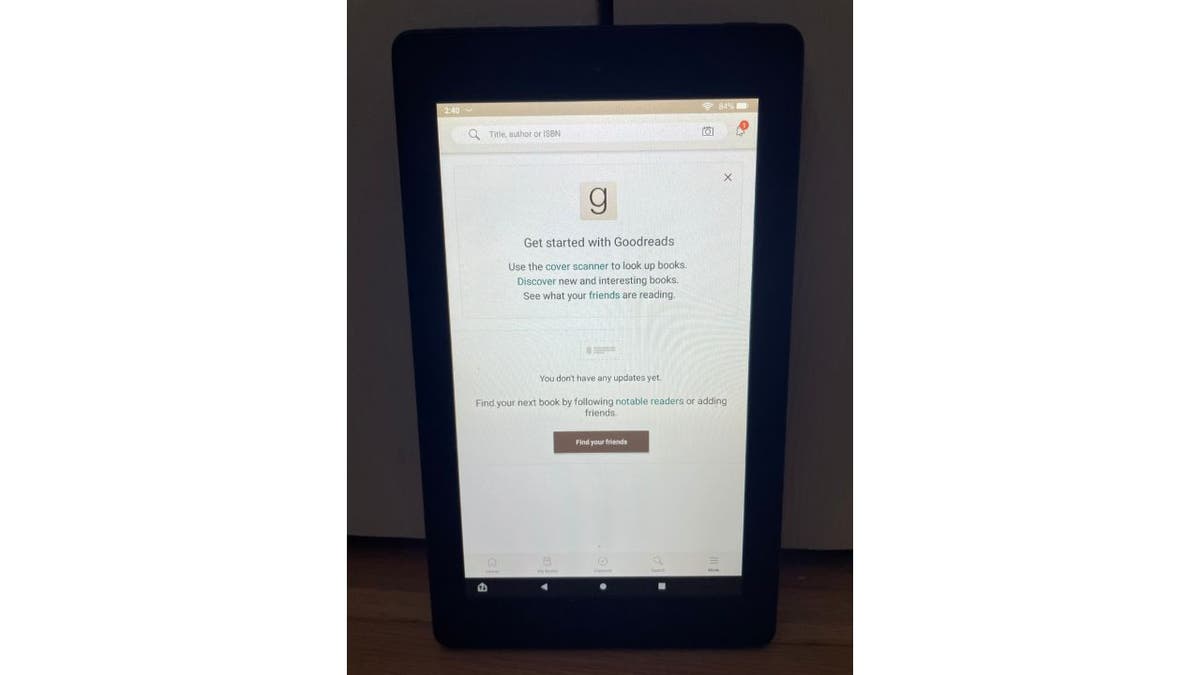 MORE: HOW TO RECYCLE YOUR OLD ELECTRONICS INTO AMAZON GIFT CARDS 
4. Turn on Warmth Schedule 
The Warmth Schedule is a feature that will help reduce the amount of blue light emitting from your device to make reading more healthy for your eyesight. Blue light exposure before bed can interfere with sleep patterns, so enabling this feature can be beneficial for those who enjoy reading on their Kindle before going to sleep. Here's how to turn on the Warmth Schedule feature:
Open your Settings app
Tap Device Options
Click Warmth Schedule 
Toggle on Schedule, and choose either Automatic or Manual. Automatic will make the screen turn warmer when the sun rises and sets. Manual will let you choose a specific time for the screen to turn warm
If you choose Manual, click ALLOW
Use the scale at the bottom to choose how warm you want your screen to be
MORE: BLUE LIGHT MAKES YOU AGE: HOW TO TURN DOWN THE BLUE LIGHT ON YOUR DEVICES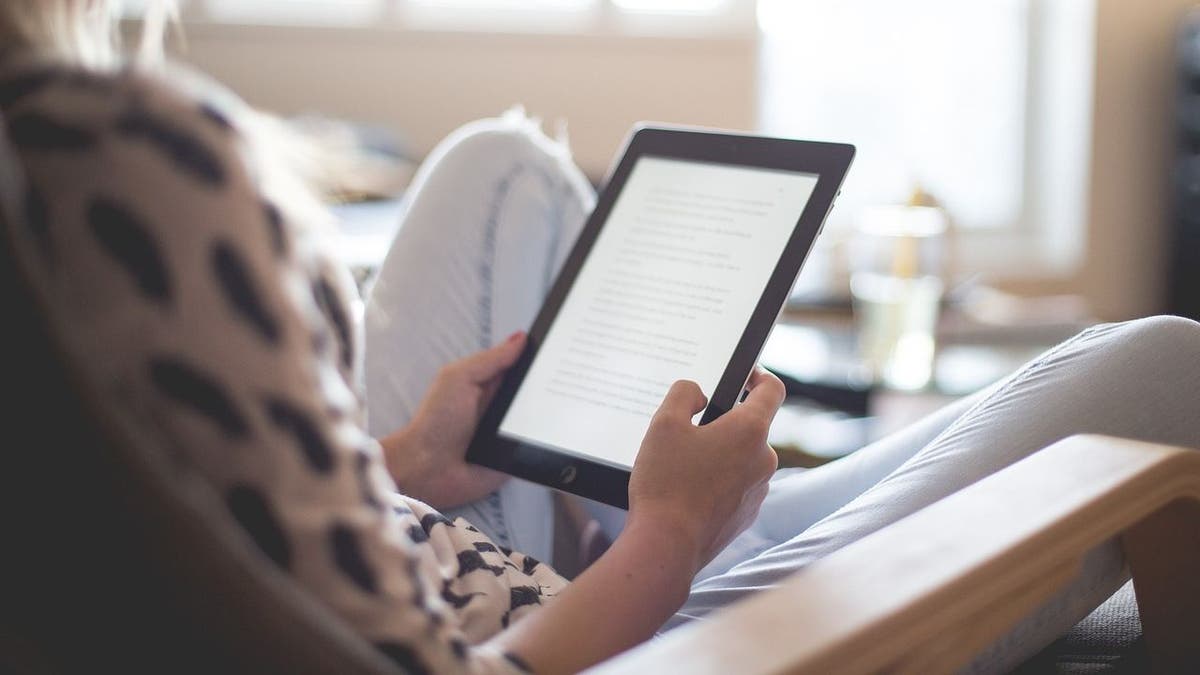 MORE: FREE DIGITAL PERKS YOU MAY BE MISSING OUT ON BY NOT HAVING A LIBRARY CARD  
5. Turn off popular highlights 
Another cool feature that Kindle has is Popular Highlights. This feature will make a certain line or passage of text appear underlined in the book you're reading, because more than 10 people who have previously read this book have highlighted that line or passage. Although this is a cool feature, some people might find it distracting. Here's how to turn it off:
Open any book on your Kindle
Tap at the top of your screen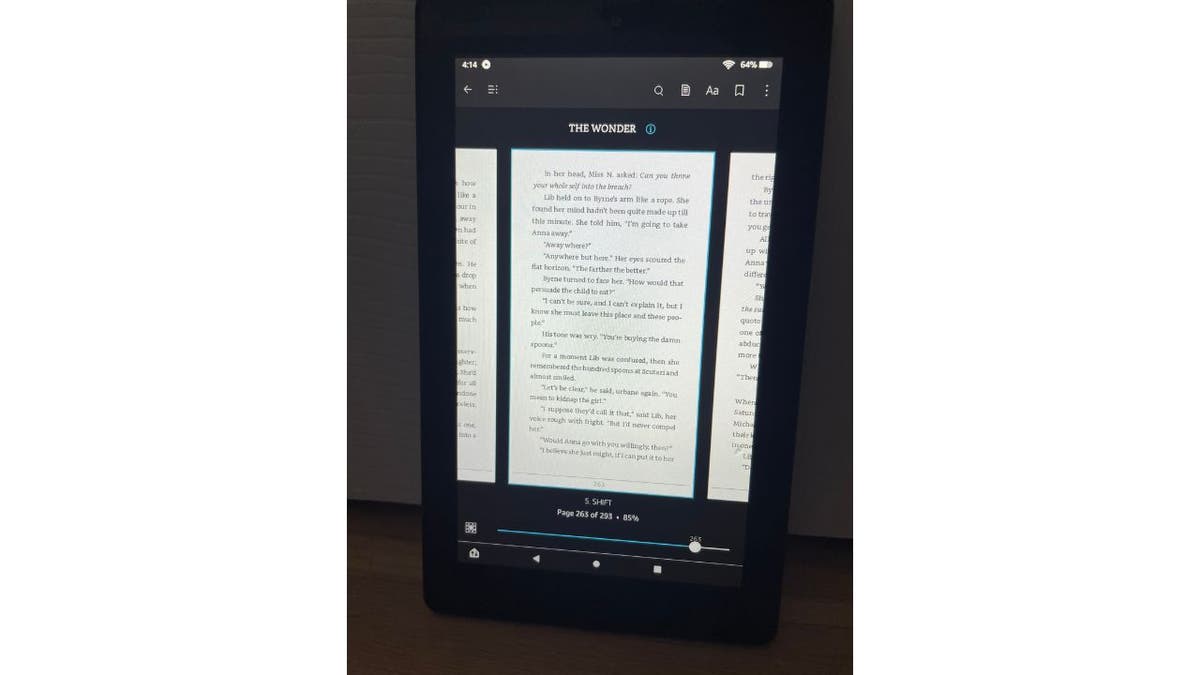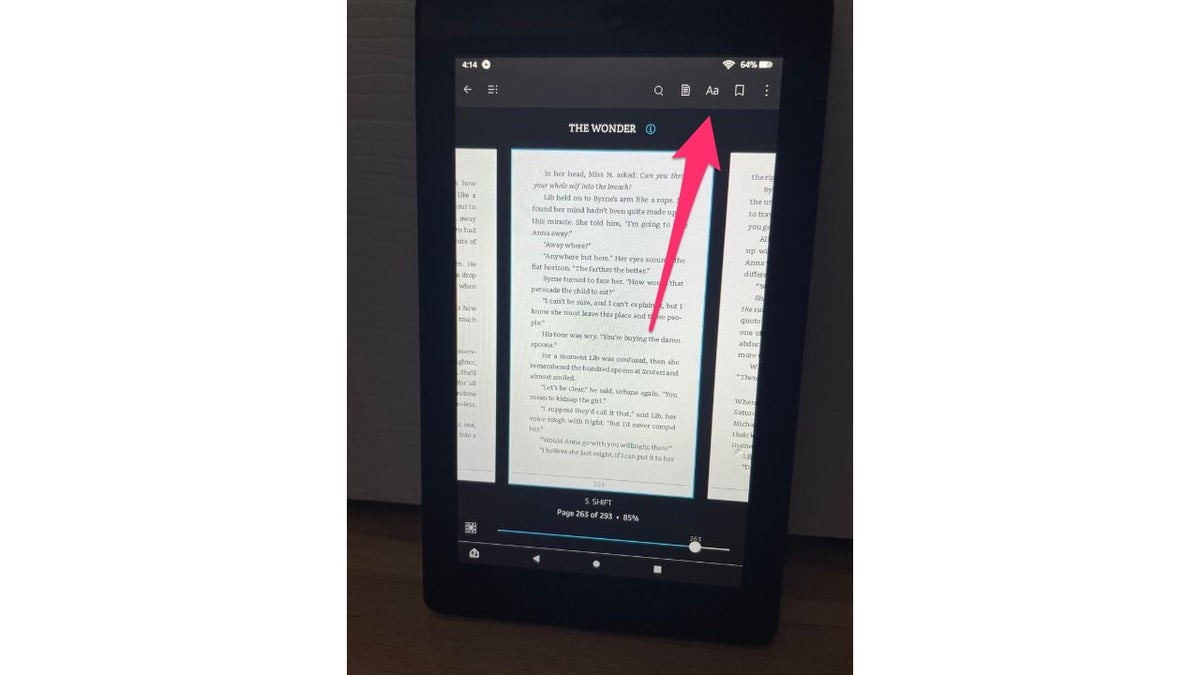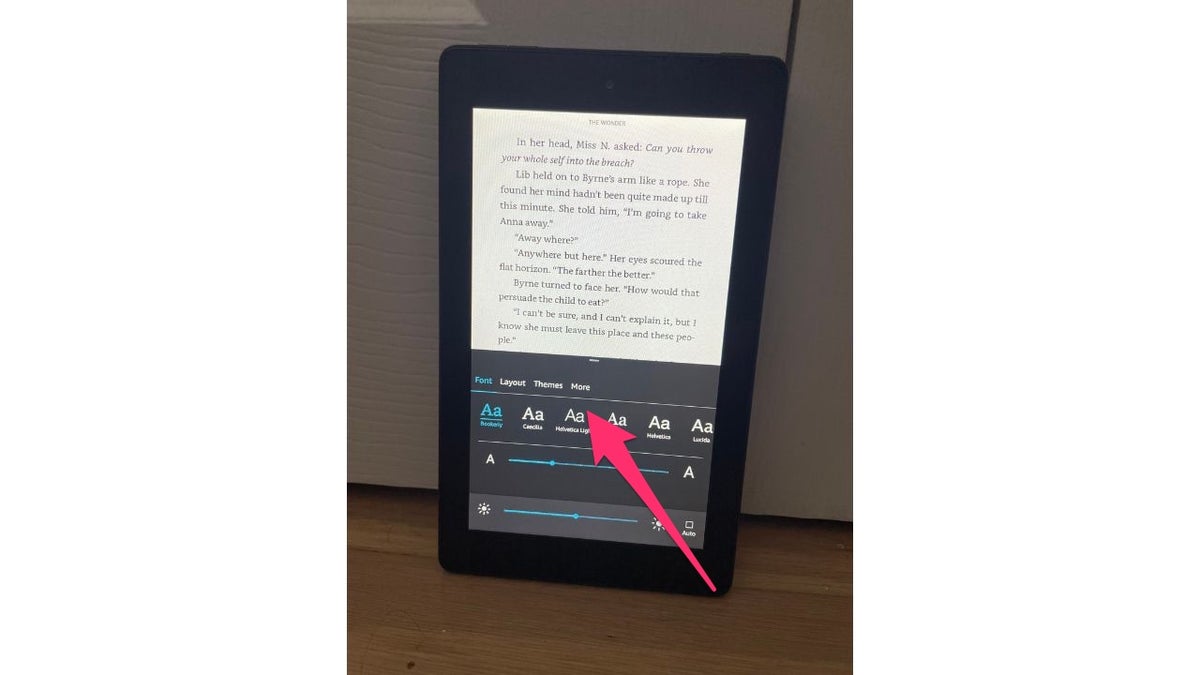 Scroll down, and toggle off Popular Highlights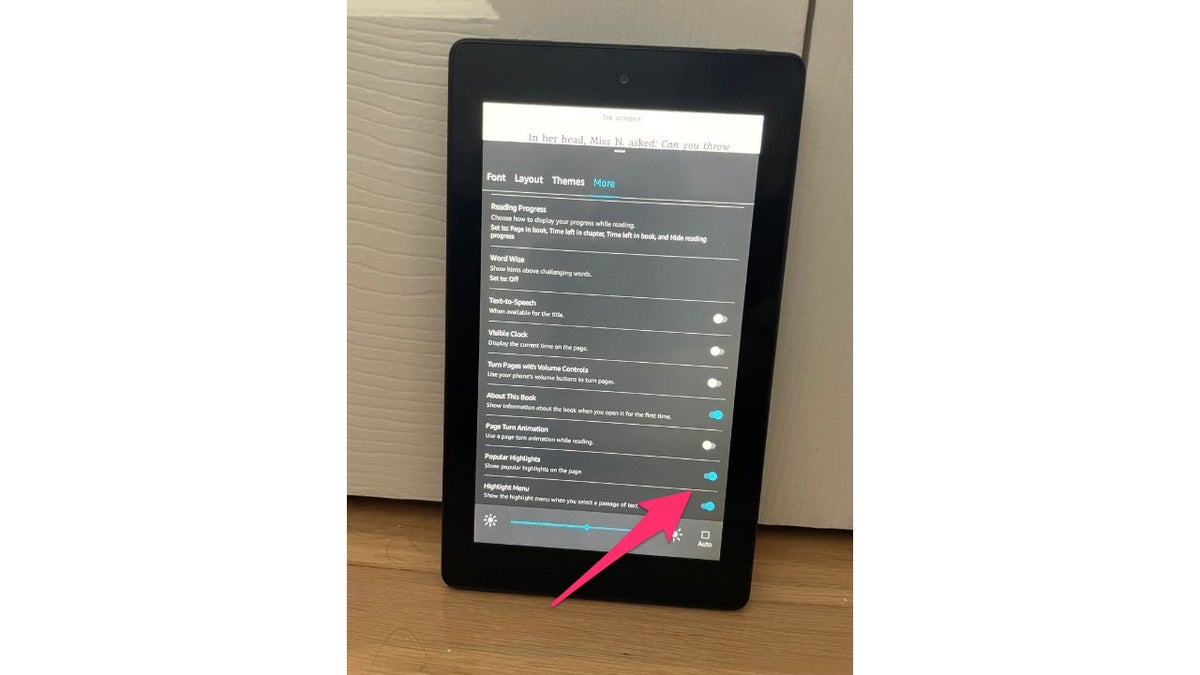 MORE: BEST KINDLES OF 2023 
6. Free up storage space 
If you're someone who downloads many e-books to your Kindle or uses a lot of apps, your storage space can be taken up quickly. This hidden gem of a trick can easily free up some space with a quick Archive feature on your device by following these steps:
Go to your Settings app
Tap Storage 
Click ARCHIVE NOW. This will archive any items on your device that have not been recently used, which will free up some storage space for you
MORE: HOW TO DETERMINE HOW MUCH SPACE IS NEEDED TO BACKUP YOUR COMPUTER 
7. Turn on landscape mode 
Every book on a Kindle will default to being viewed in a vertical Portrait mode. However, there is a way for you to read your books in a horizontal Landscape mode if that's what you prefer, and this is a feature that comes on every Kindle model. Here's how to turn on Landscape mode:
Open any book on your Kindle
Tap at the top of your screen
Click the Aa icon
Select Layout
Under Orientation, select the horizontal Kindle icon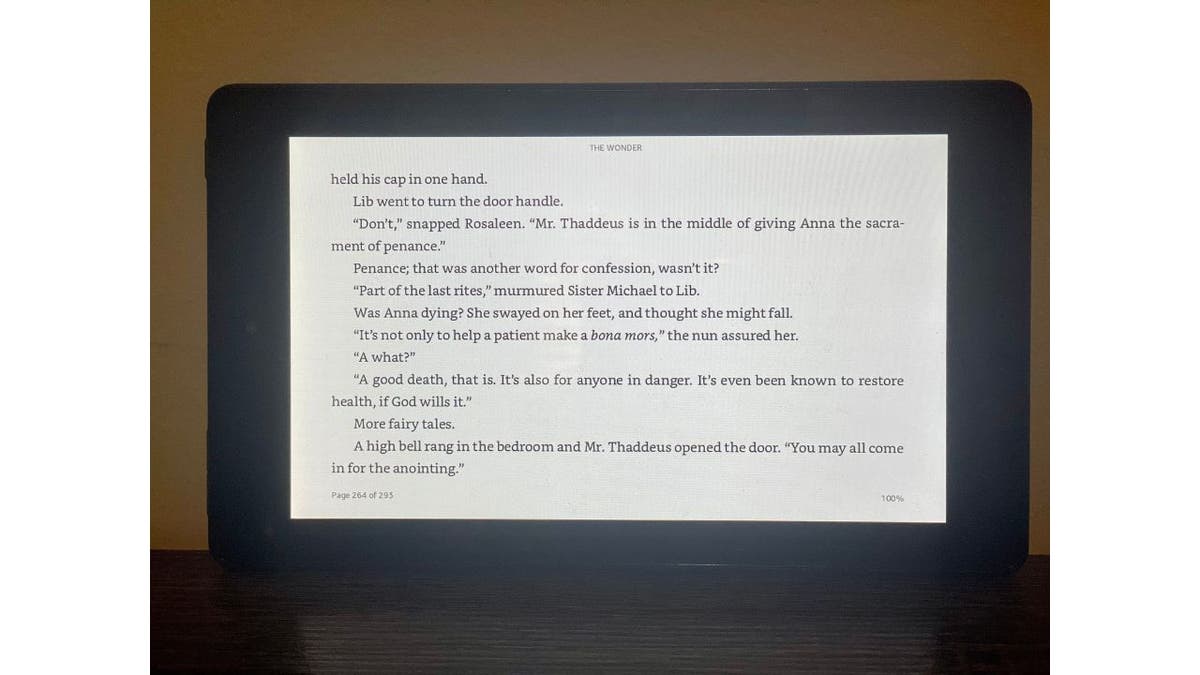 8. Make collections 
If you have several e-books on your Kindle and want to keep them more organized, you can separate them into different collections. You can sort by author, genre, your favorites or whatever category you can think of that suits you. Here's how to make a collection: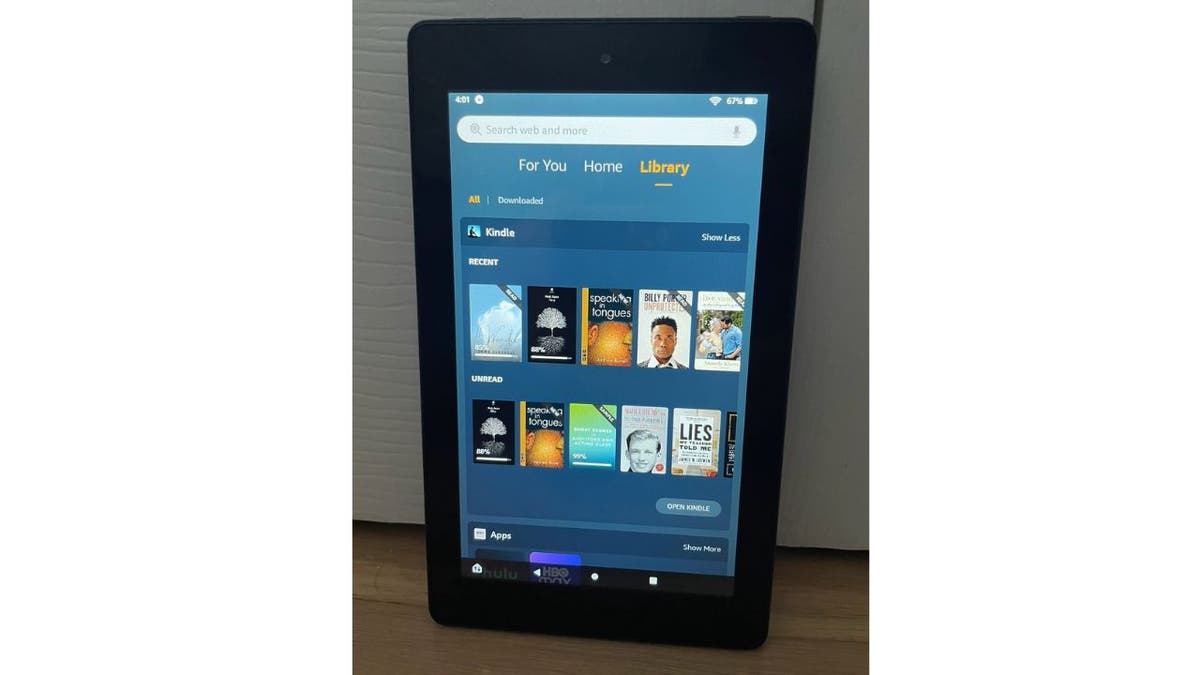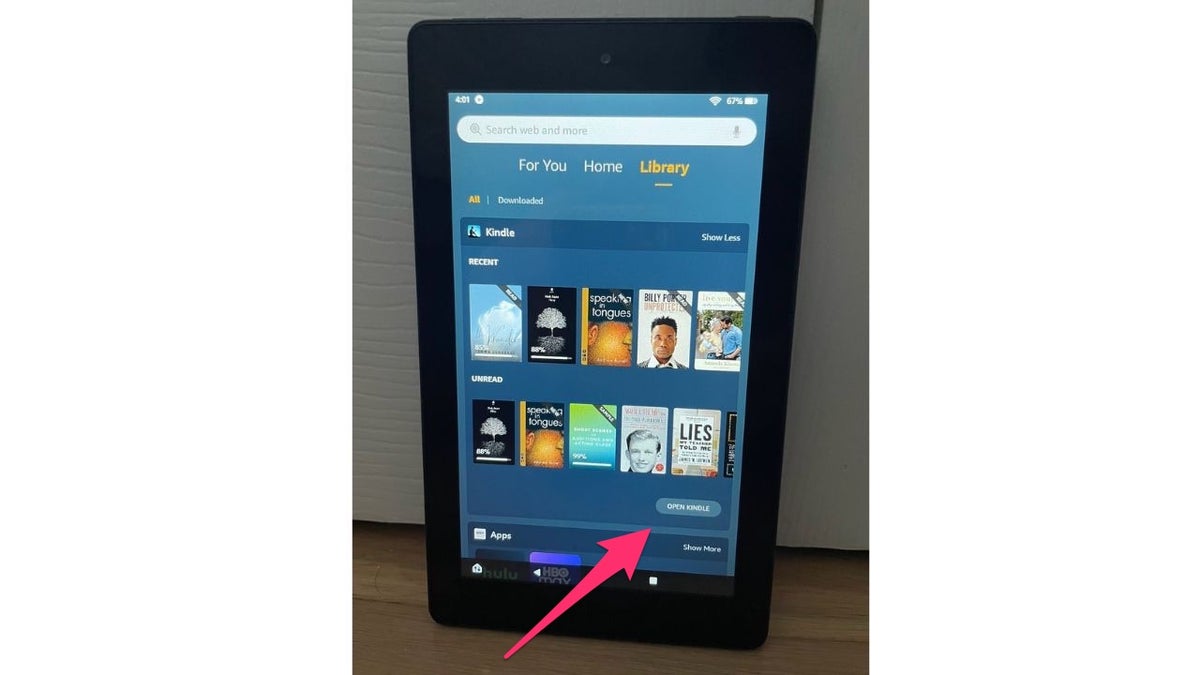 Click SORT in the top right-hand corner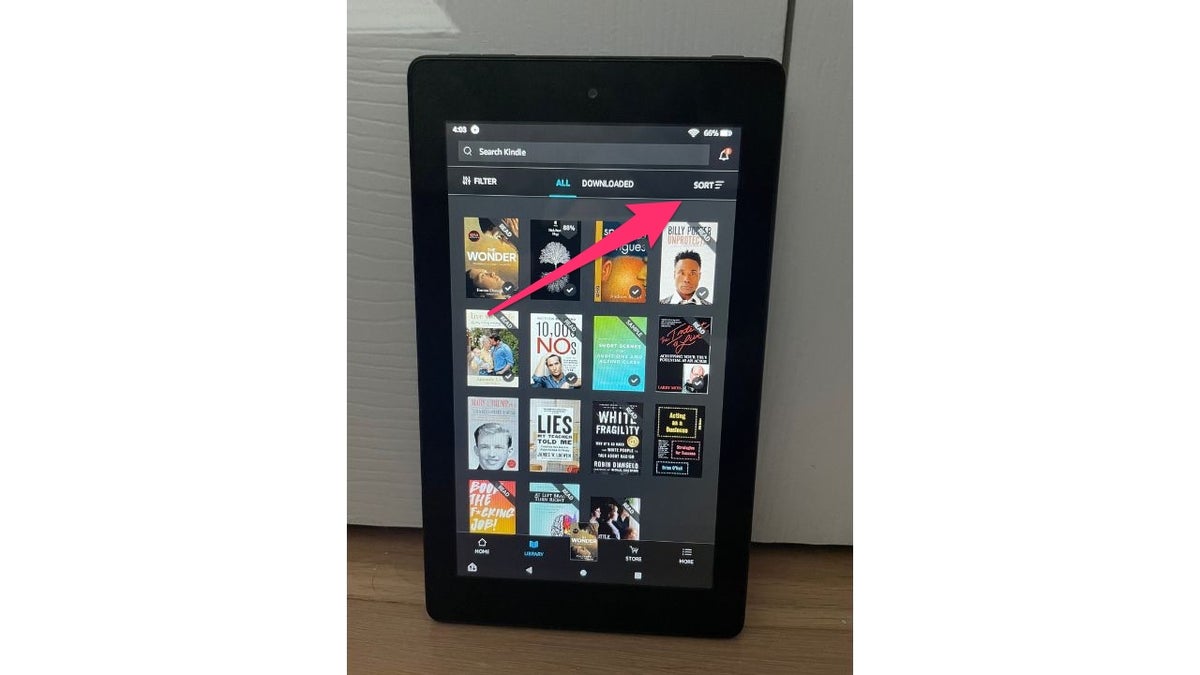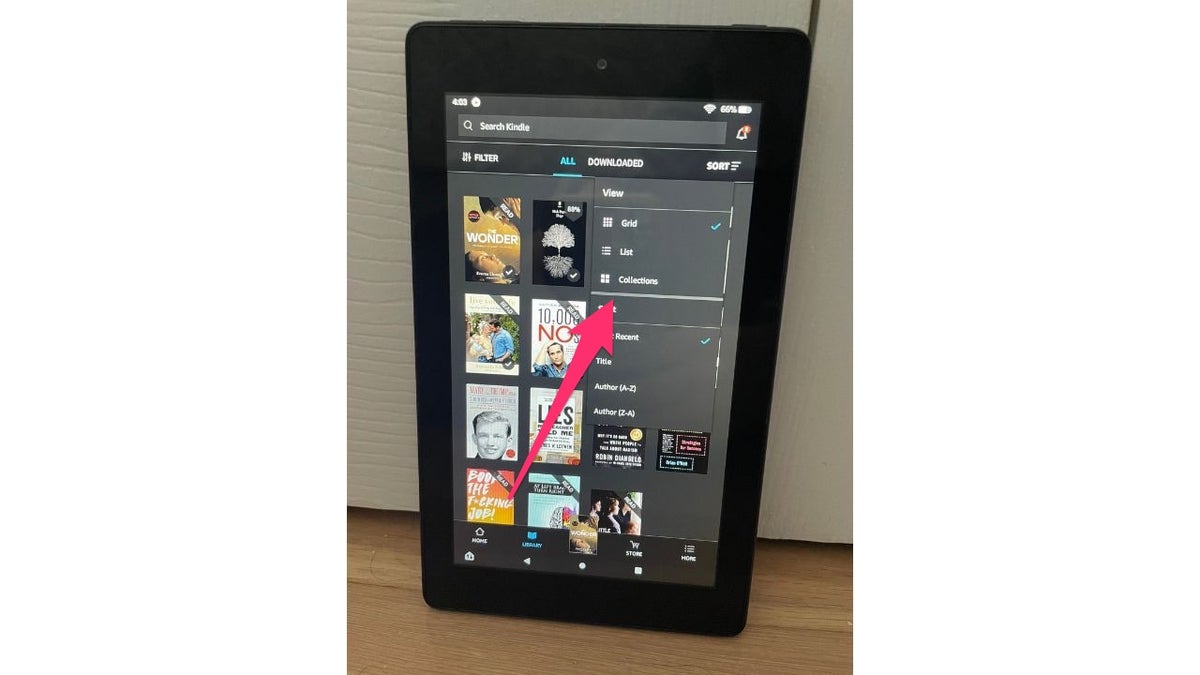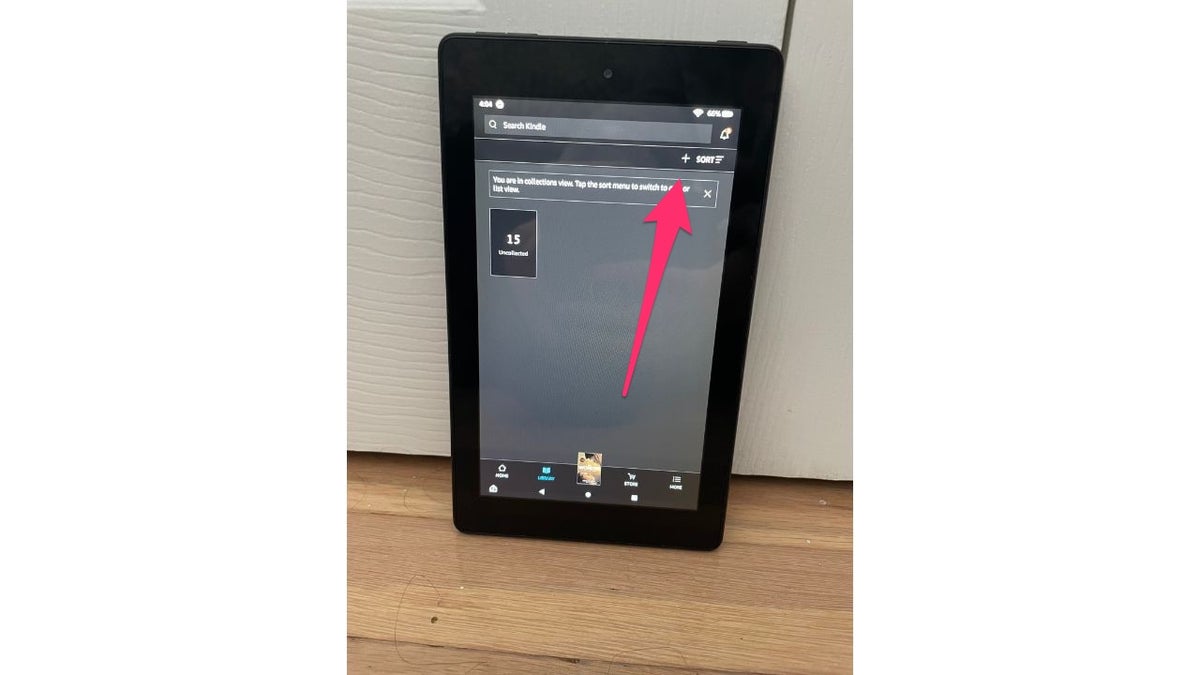 Type in a name for your collection and tap Create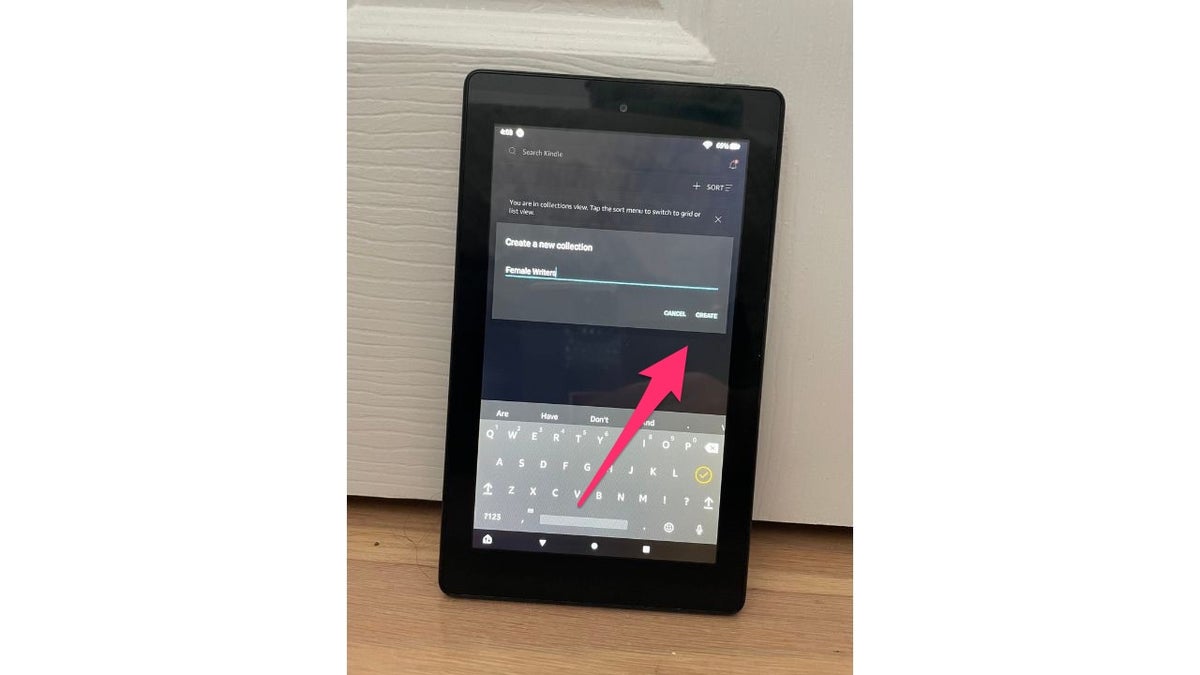 Check off all the titles you want to add to your collection, and click ADD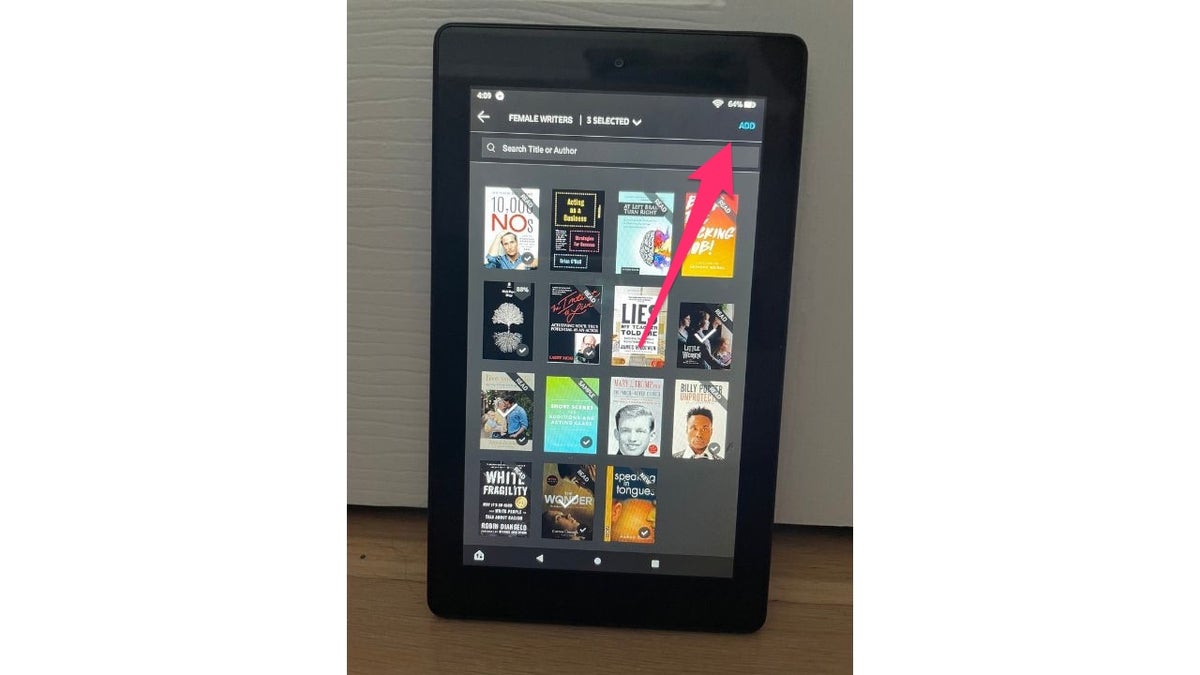 MORE: BEST KINDLES OF 2023 
9. Use Alexa 
Since Kindles are Amazon devices, yours should come with an Alexa feature. Once you enable Alexa on your Kindle, you can use it just like you would with a regular Alexa-powered device to ask it questions, make voice commands and more. Here's how to activate Alexa on your Kindle:
Open your Settings app
Select Alexa
Toggle on Alexa 
If you want to use hands-free mode, click Hands-Free Mode and toggle it on. This will allow you to use Alexa without having to press the Home button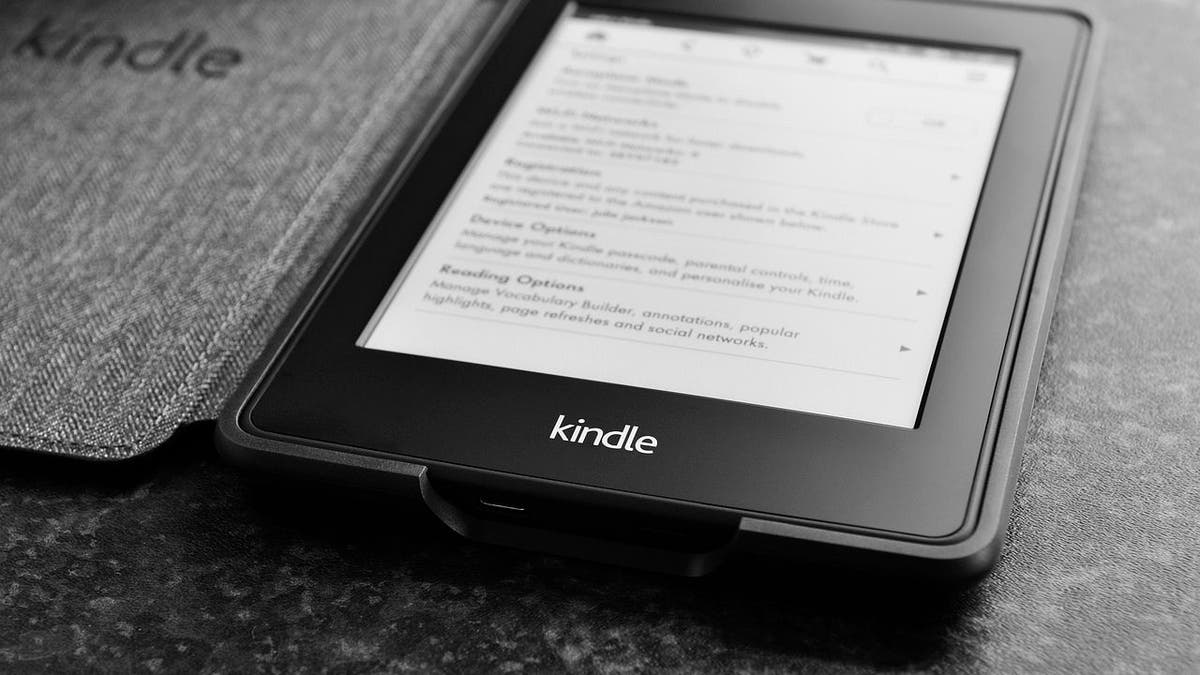 10. Make text size bigger or smaller 
Kindles are super-lightweight and often easier to carry around than a physical book. With a small device comes a small font, and you may have difficulty reading a font that small. That's why Kindle makes it easy for you to change your font size as well as the style of the font you're reading to make it exactly how you like it. Here's how to make the text size bigger or smaller:
Open any book on your Kindle
Tap at the top of your screen
Click the Aa icon
Select Font
Tap Font Family 
Choose your preferred font and size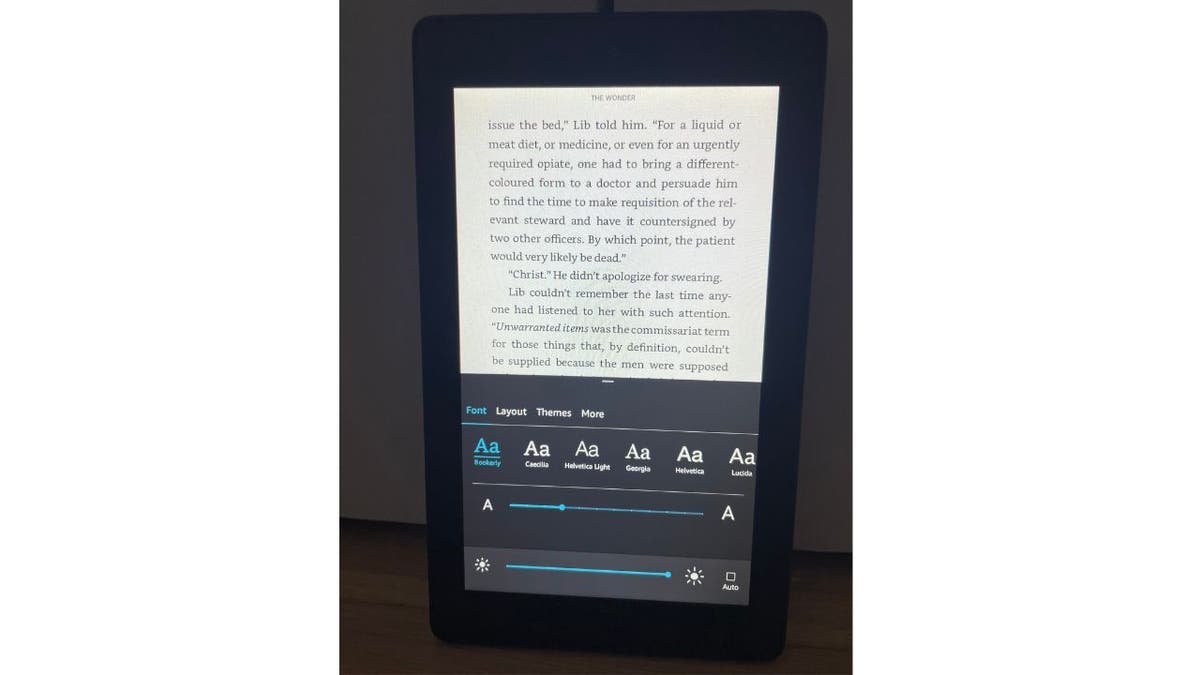 Kurt's key takeaways 
The Kindle is more than just an e-reader. It's a handy, slim device that can enhance your reading experience with some pretty amazing features. Whether you want to learn new words, connect with other book lovers, adjust the screen warmth to make reading easier on your eyes or customize your reading preferences, Kindle has it all. 
So, what are you waiting for? Grab your Kindle, and discover a whole new world of reading. And if you don't have one, maybe it's time to consider investing in one of the most popular readers ever made. Check out the Best Kindle of 2023 here.  
What's better, reading on a Kindle versus a physical book? And what are some of the best books you have read on your Kindle, and why?  Let us know by writing us at Cyberguy.com/Contact. 
For more of my tech tips and security alerts, subscribe to my free CyberGuy Report Newsletter by heading to Cyberguy.com/Newsletter. 
Copyright 2023 CyberGuy.com. All rights reserved.